Kate Bosworth was spotted taking a break from shooting for her new film, Life on the Line, in Vancouver, Canada, over the weekend. The stylish actress was decked in cold-weather attire as she grabbed some beverage from a coffee shop. Per usual, Kate looked chic in her outfit, which consisted mainly of a chunky cream-colored jacket worn over a black sweater, black skinny jeans, and black boots. What threw me off a little was her choice of footwear. Kate's boots were unusually round and bulky — kind of like creepers, only, not quite so.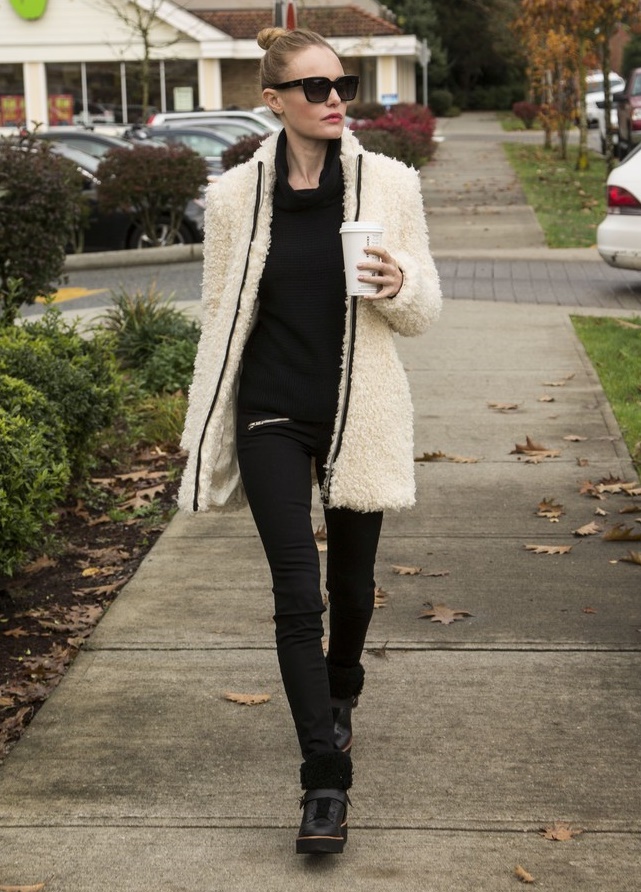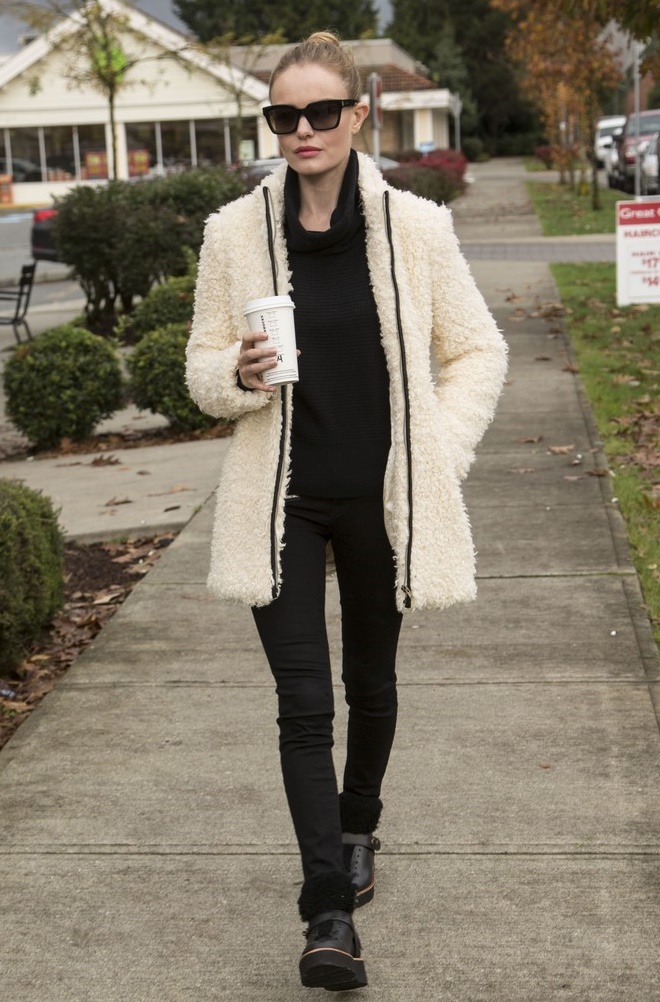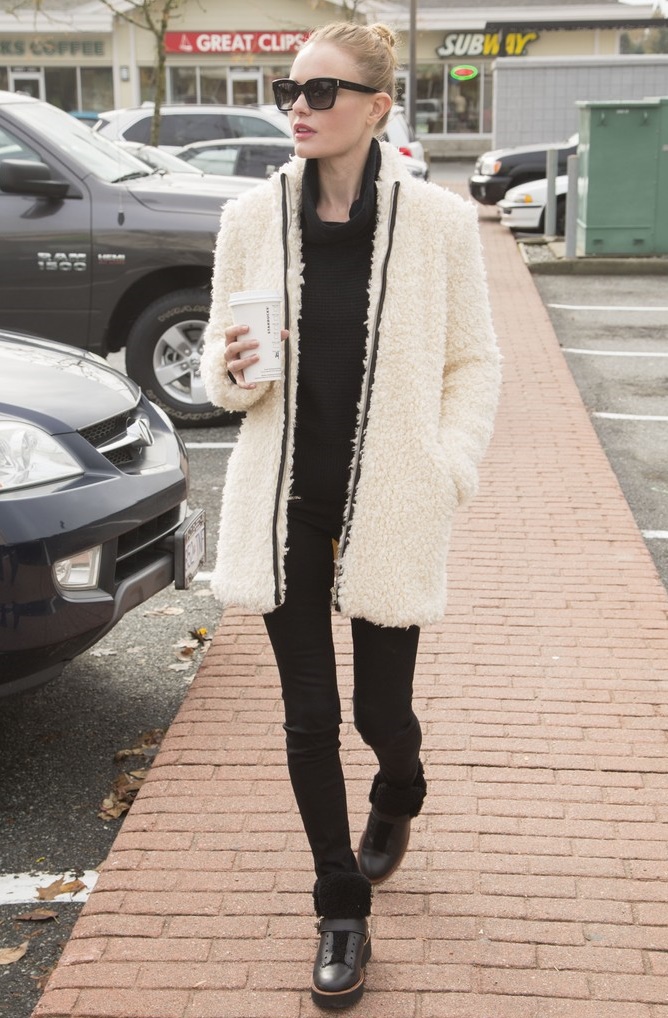 Kate Bosworth grabs coffee while shooting her new film, Life on the Line, in Canada on October 26, 2014
Wow. She sure paints a pretty cool picture, yes? I'm amazed by how she can easily look sophisticated, even when she's in casual wear — with a pair of bulky boots to boot!
For those wondering, Kate's boots are the Coach Urban Hiker. They feature shearling details at the tongue and at the openings. The shoes also feature 2-inch-thick rubber platforms for traction. Another unique detail about the pair are the turn-lock closure straps that go across the shafts. In a nutshell, these boots are cozy, funky, and they're perfect for winter.
If you like what you see here, you can easily grab the Urban Hiker online via the Coach website or via Net-A-Porter.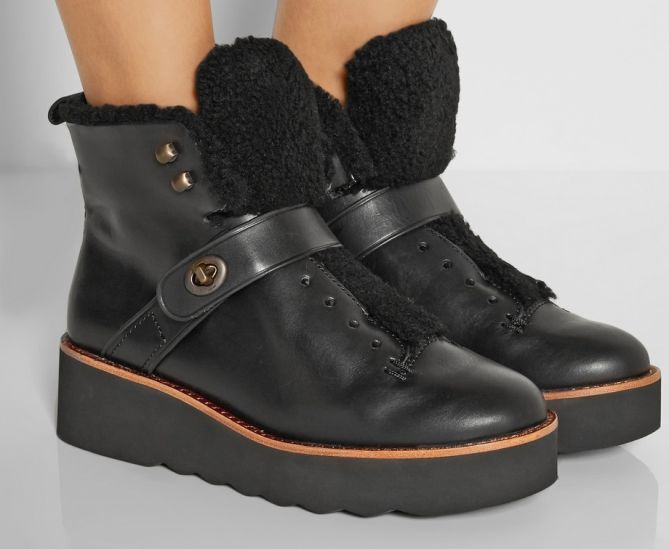 Coach Urban Hiker Boots, $395