I love Kate Bosworth. I think she has that certain something — or what the French people call je ne sais quoi — that gives her charisma and allows her to pull off just about any outfit on the planet. Her track record on and off the red carpet — sartorially speaking — is spotless and faultless. That is, up until Wednesday night at a party held in London.
Perhaps I was expecting more from the Blue Crush actress considering her reputation, but I seriously thought she failed to impress in the printed dress she wore for the evening. It was a simple shift with a halter neckline, an empire waist, and an above-the-knee hemline — a silhouette meant to flatter, if you think about it — but sadly, the print literally did her no favors.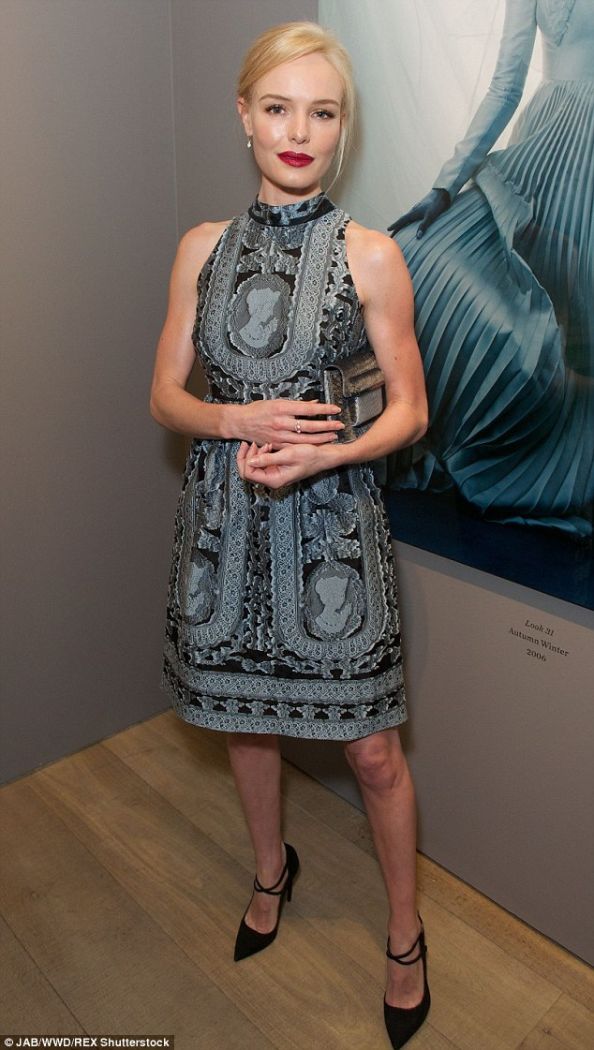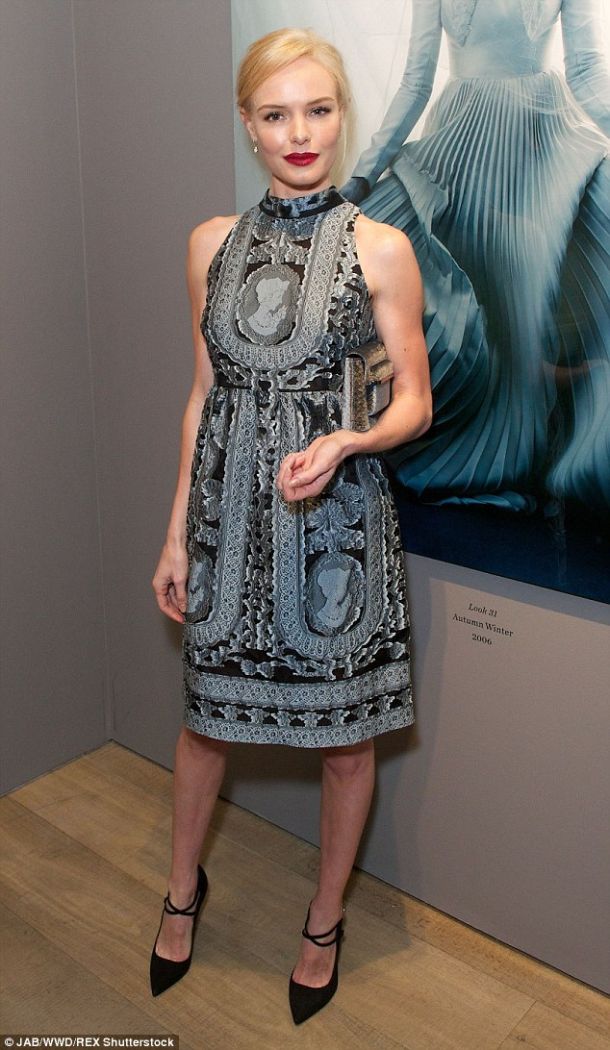 Kate Bosworth attends the Erdem anniversary party in London on December 2, 2015
What do you think, ladies? Did Kate Bosworth fail to impress in that dress?
This is a first for the renowned stylista, and I must say, even with an unflattering print, she still looks like a queen. Yes?
After all, everything but the dress is on-point here. Her jewelry, the makeup, the hair, the skin, the purse, and of course, the heels — they all deserve a thumbs up.
Kate's dress is from Erdem's spring 2016 collection. I couldn't find any information on her purse, but her shoes appear to be from Gianvito Rossi. They look very similar to the pumps I found at Barneys seasons ago: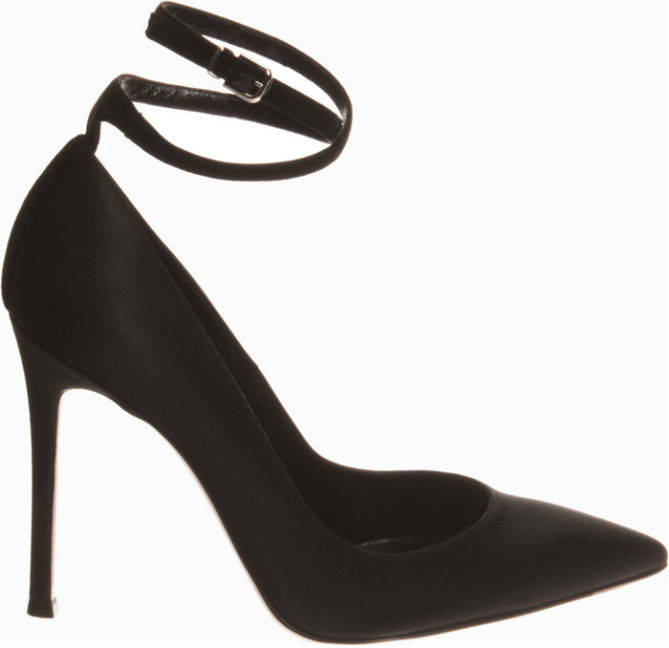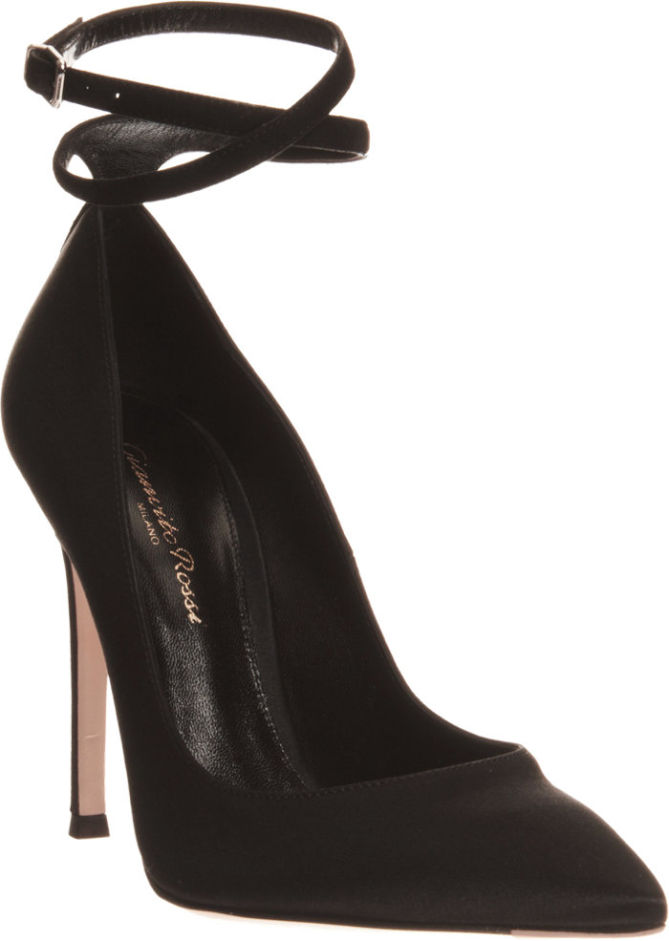 Gianvito Rossi Ankle Wrap Pumps, sold out
They're crafted from black suede, feature double ankle-wrap straps, pointed toes, and 4-inch-tall heels. The shoes are from the labels' fall 2012 collection so they're no longer available.
If you fancy the double ankle wrap silhouette, a good alternative to consider would be the "Leyan" pumps from Manolo Blahnik. They come in a d'Orsay style, which I think is a lot sexier. They are also on sale at $519.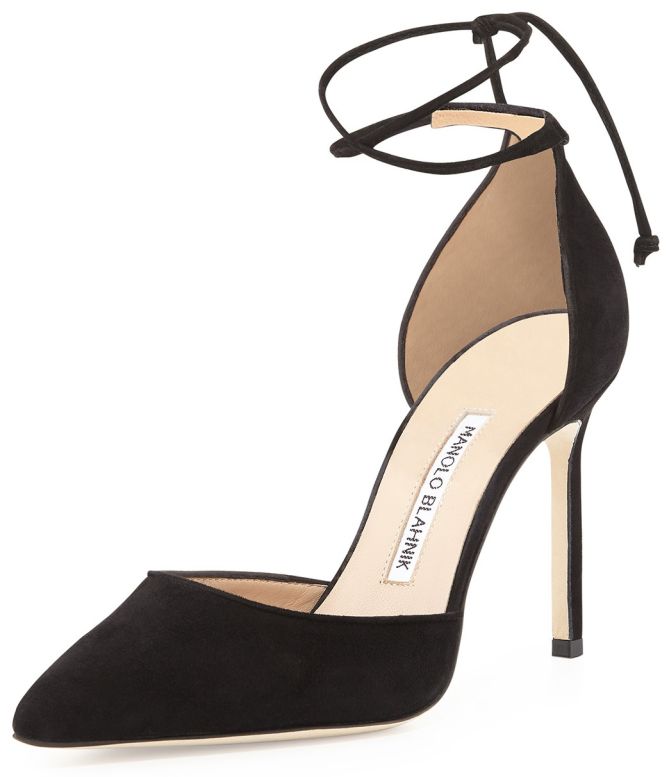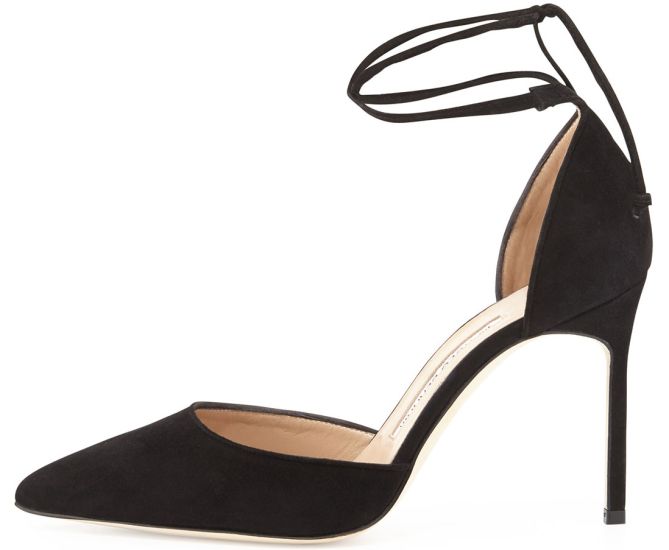 Manolo Blahnik Leyan Ankle Wrap Pumps, $519 (was $745)