Kate Bosworth, a style-savvy actress who's also a regular at Fashion Week shows, just redefined how you can wear your wide-leg jeans. The striking blond stepped out in New York City on Friday and what she wore for the activity was nothing short of cute and cool.
Kate decked herself in 70s-inspired wide-leg denim jeans for the occasion, and then teamed the pair with a striped knitted sleeveless top. She then complemented the combo with statement sunnies, a black shoulder bag, and a pair of pointed flats with multiple straps on them. It was an unusual mix, to say the least. However, with Kate being such a fashion pro, she pulled it off, nonetheless.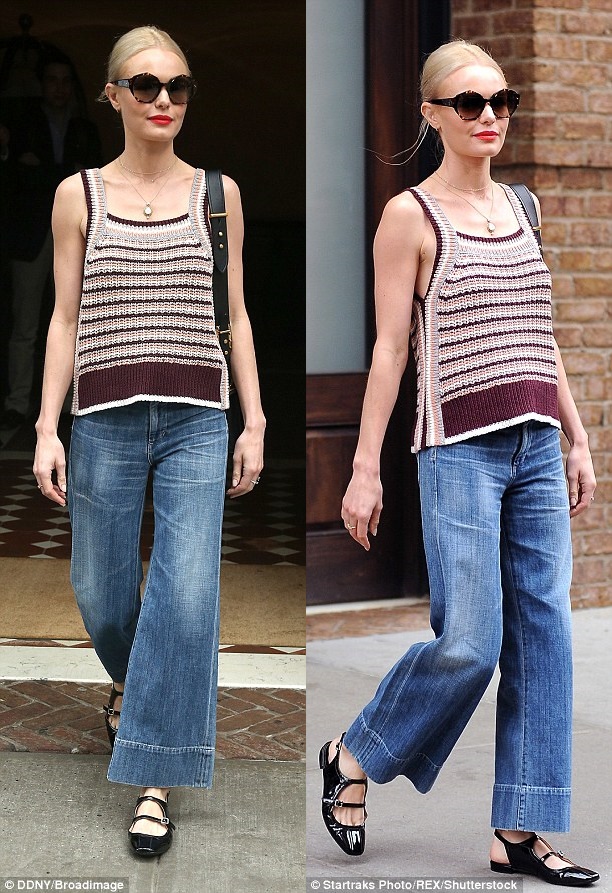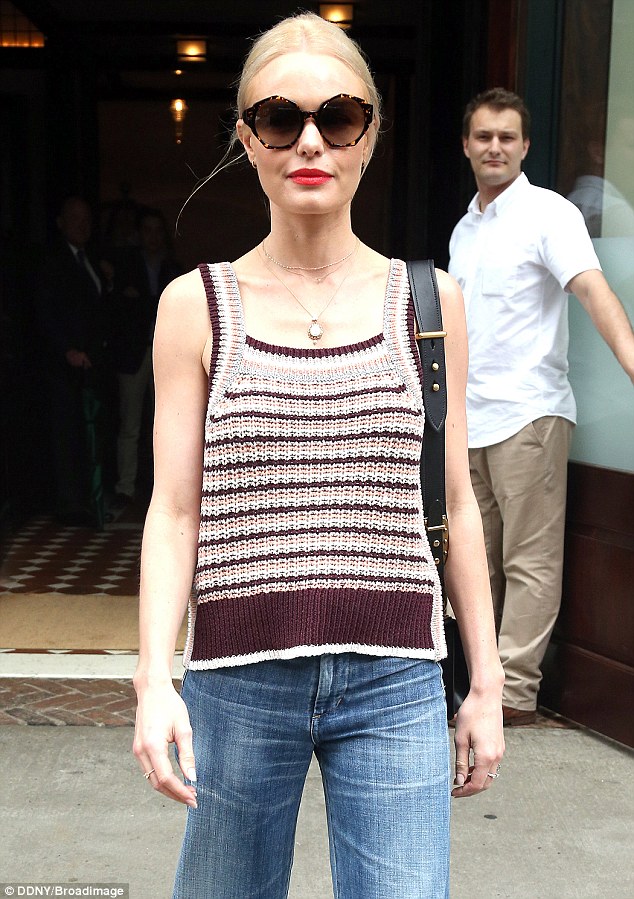 Kate Bosworth leaves her hotel in New York City to head to the airport, June 3, 2016
Any thoughts on Kate's attire? Think you can pull off wearing the same thing?
I think she looks great, but I also think not every body type can get away with that look. On a full figure, the outfit might not work.
Kate's wide-leg bottoms are from Citizens of Humanity. You can find the pair over at Revolve. It'll cost you $218. See below for a closer view: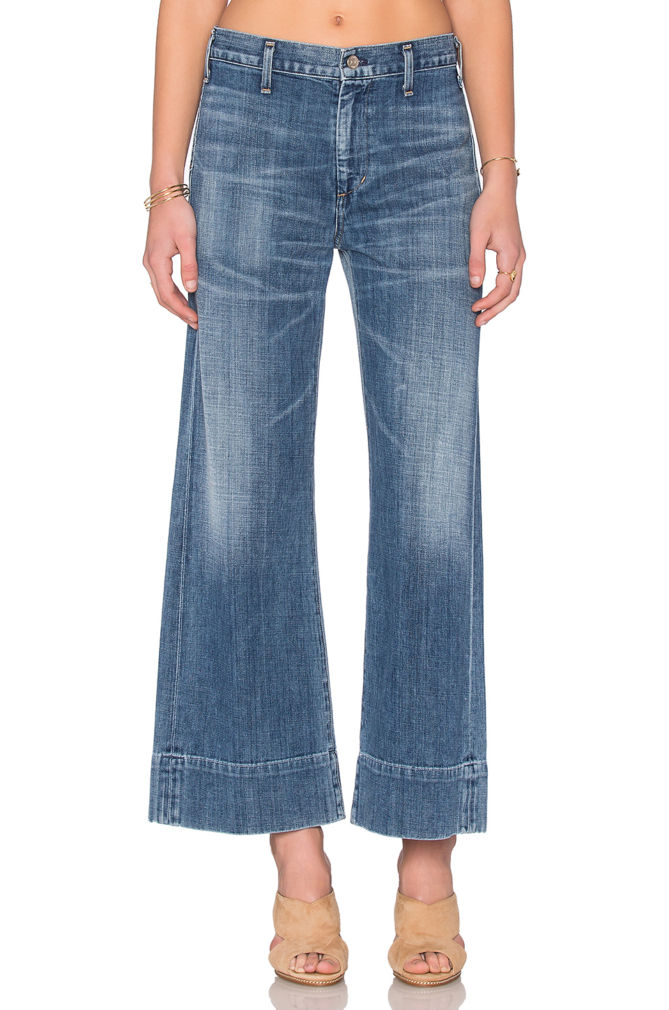 Citizens of Humanity Abigail High Rise Wide Leg Jeans, $218
Of course, what ultimately pulled Kate's whole outfit together were the shoes. Can you imagine how she would have looked had she worn, say, sneakers instead?
Kate's strappy flats are from Carven. They're not new. She has worn them in the past, more specifically, last year. They remind me of girls' mary janes, except they come with pointed toes and have exposed heel counters. Here's a look at the pair.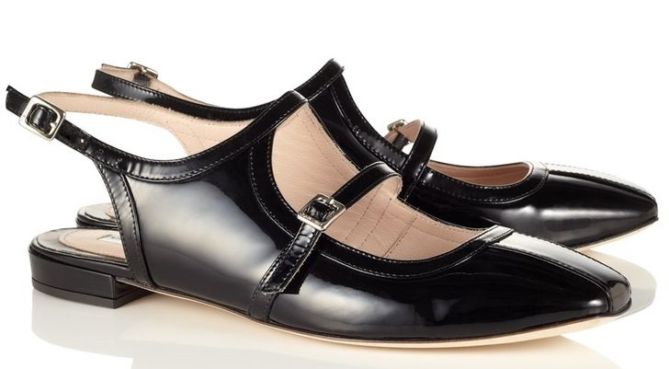 Carven Patent Leather Strappy Flats, $640 (sold out)
The flats retailed at $640 when they came out. For those of you who wish to channel Kate's style, you have two options — grab the strappy flats from Gianvito Rossi below, or go with the mid-range pair from Marc Jacobs instead: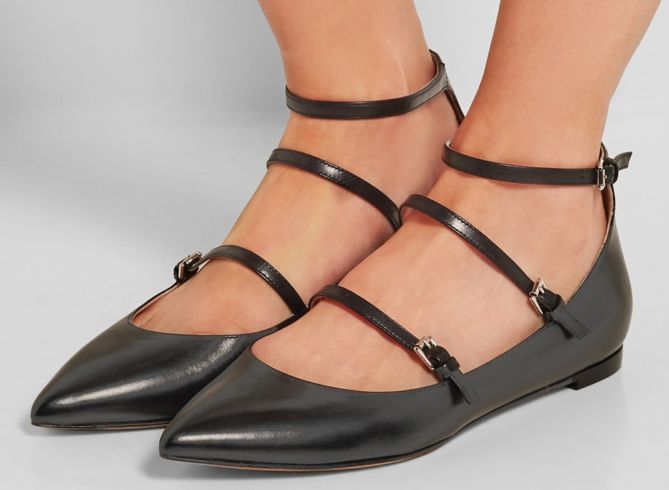 Gianvito Rossi Strappy Leather Flats, $885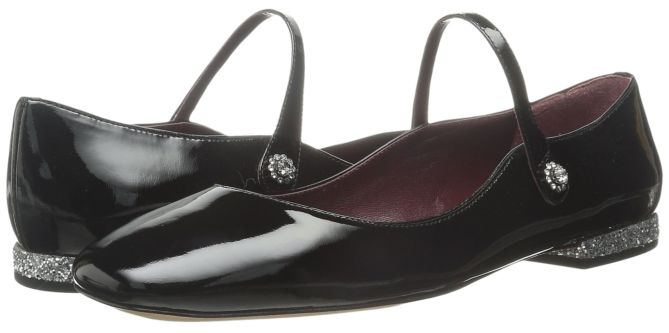 MARC by Marc Jacobs Brooke Mary Janes, $263 (was $328)