Kate Beckinsale was the epitome of understated elegance as she made her way through LAX on Monday. Her plane-ride attire was quite the opposite of casual and comfortable, but it looked chic, nonetheless.
The getup, which consisted of blush pink separates teamed with light grey trousers and a light grey scarf, painted a beautiful combination that was very easy on the eyes. However, the Underworld actress made it a point to add an element of surprise by capping off the outfit with bright pink stilettos. The shoes, which were pointed and detailed with pin-thin heels, looked mighty painful to walk in. But I have no doubt Kate had little issues with the pair considering how she prefers to wear heels over flats most of the time.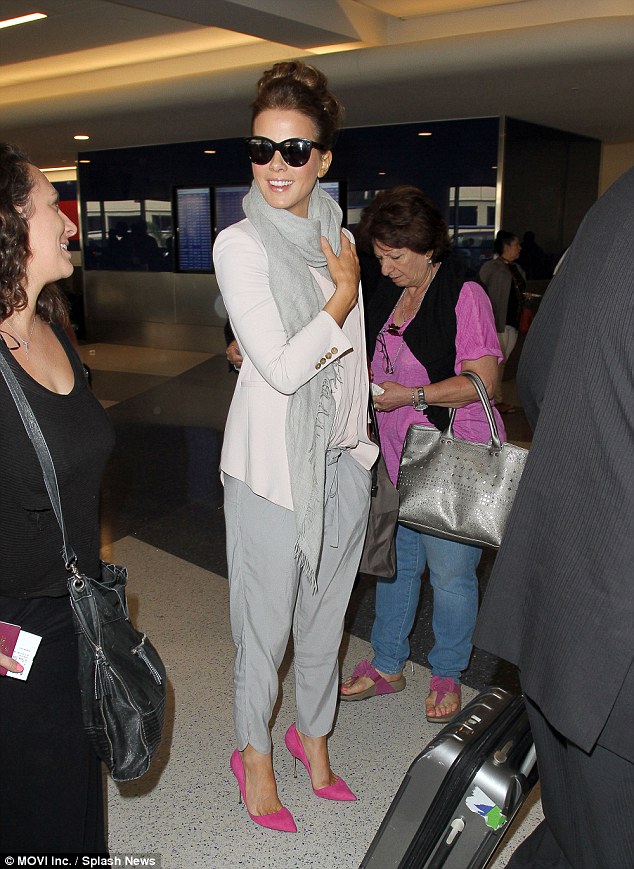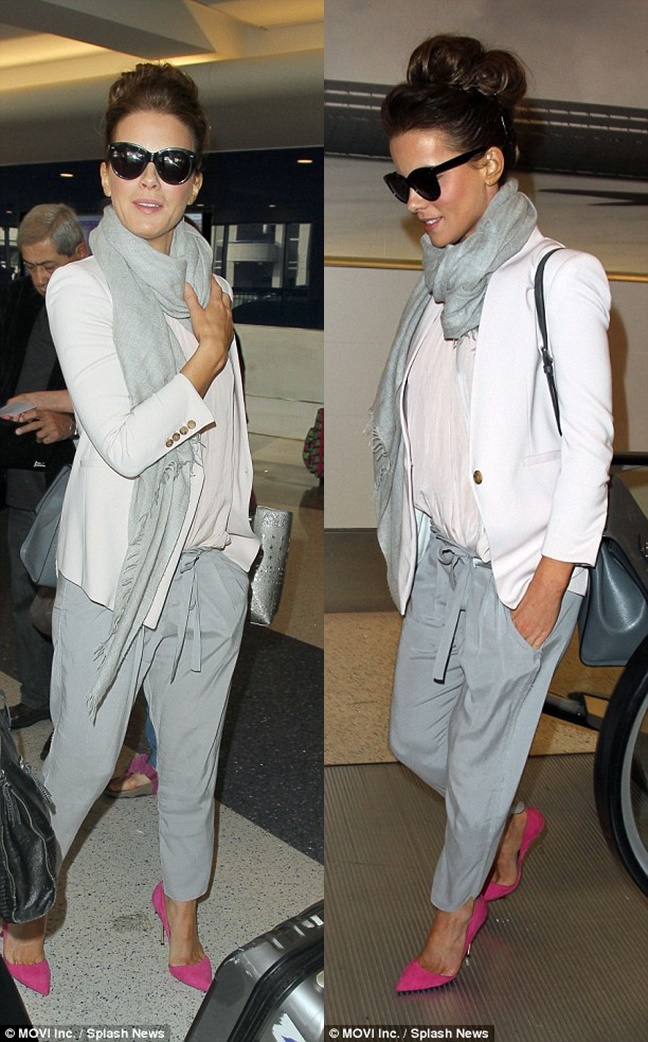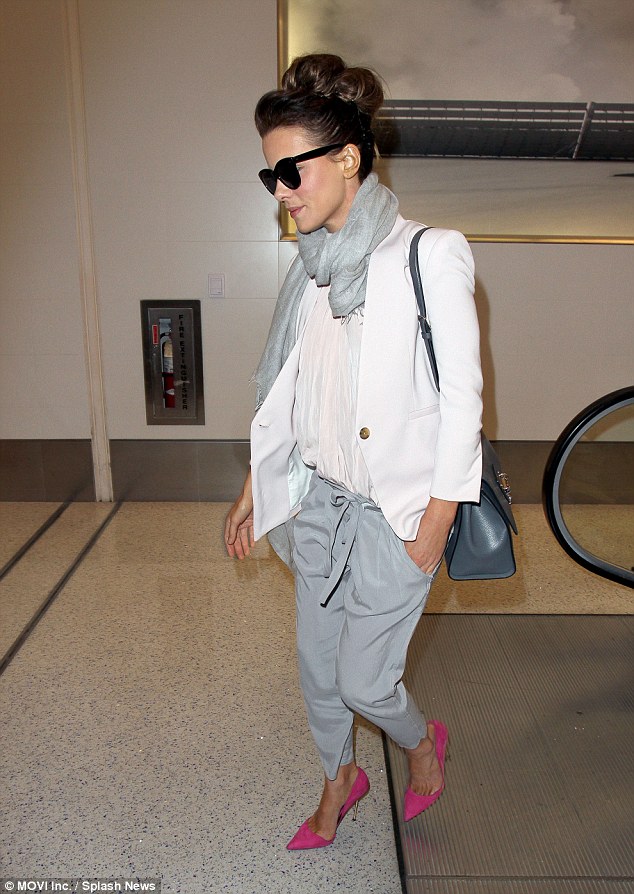 Kate Beckinsale looks elegant and chic in her sky-high pink stilettos as she arrives at LAX on October 13, 2014
Such a classy outfit. Would you agree?
I, for one, will be copying this outfit pronto. I love the mix she put together here, but I won't be wearing it to the airport, of course. I don't think I can walk in pin-thin heels while traveling.
By the way, in case you girls haven't figured them out yet, Kate's pink pumps are from Kurt Geiger — the ever popular "Bond". They feature a sexy d'Orsay silhouette, pointy toes, and 4.25-inch-tall cigarette-thin heels that are literally dangerous. There are a multitude of renditions of these KG Bond pumps, ranging from classic leather to patent, snake-print to suede, and even metallic variants that are made for red carpet occasions. Below are some of the more interesting options you can consider. A pair will set you back between $500 and $550: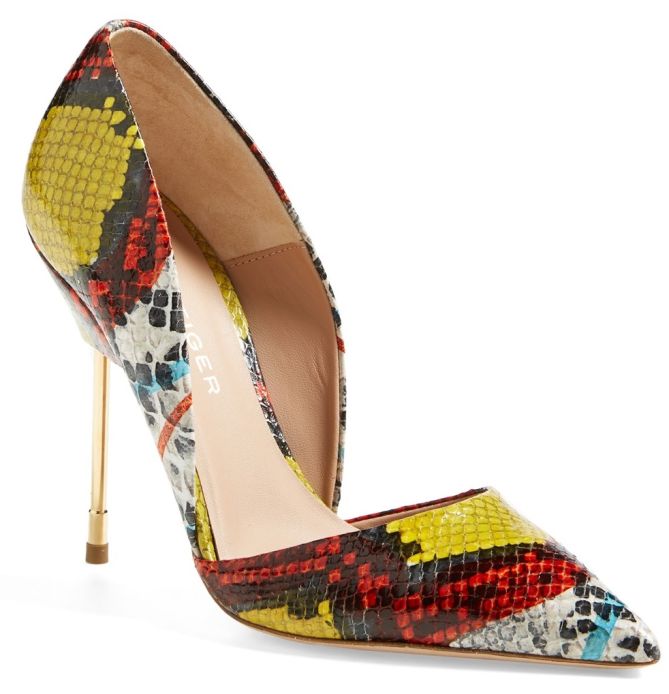 Kurt Geiger Bond D'Orsay Pumps in Snake Multi, $500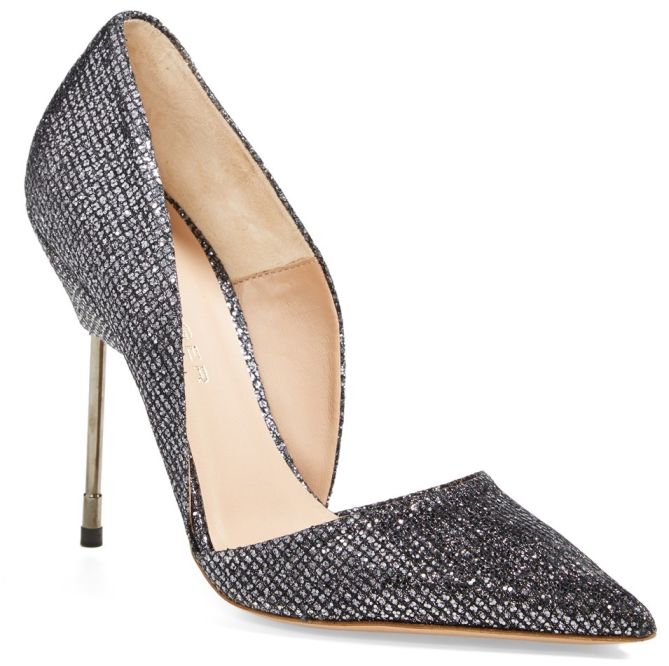 Kurt Geiger Bond 2 D'Orsay Pumps in Gunmetal Metallic, $550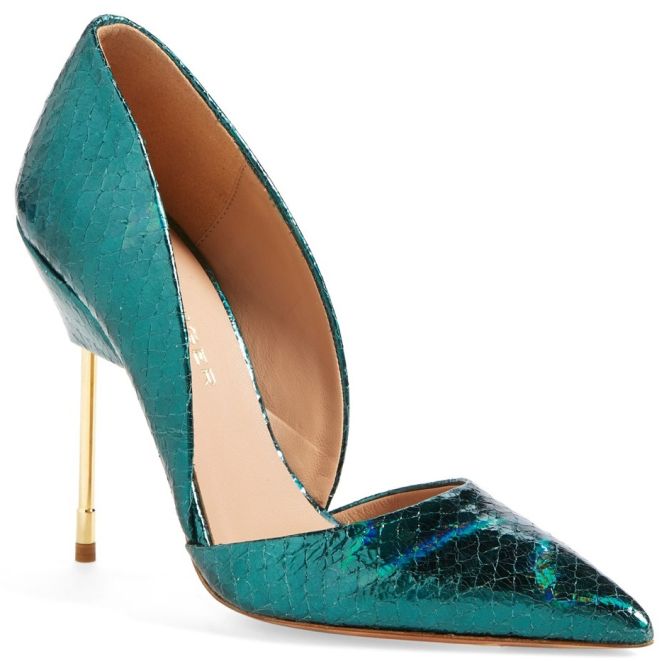 Kurt Geiger Bond D'Orsay Pumps in Green Metallic Snake, $500
Kurt Geiger Bond D'Orsay Pumps in Black Lace, $550