So what is 'Vampire Diaries' star Kat Graham been busying herself with these days?
Just recently, the TV show actress partnered with Maker Studios to present the 13-part docu-series entitled "Breaking The Record" on the studio's YouTube channel which premiered last March 25. Not many people may be aware of it but Graham actually has a solid music career and she's been very active in the music industry for over a decade now and includes a top five Billboard hit on the dance charts with "Put Your Graffiti On Me" in 2012. She decided to partner with MakerStudios to expose the inner working of her music career to all and maybe, to dispel the notion that actresses who cross over to music shouldn't be taken seriously.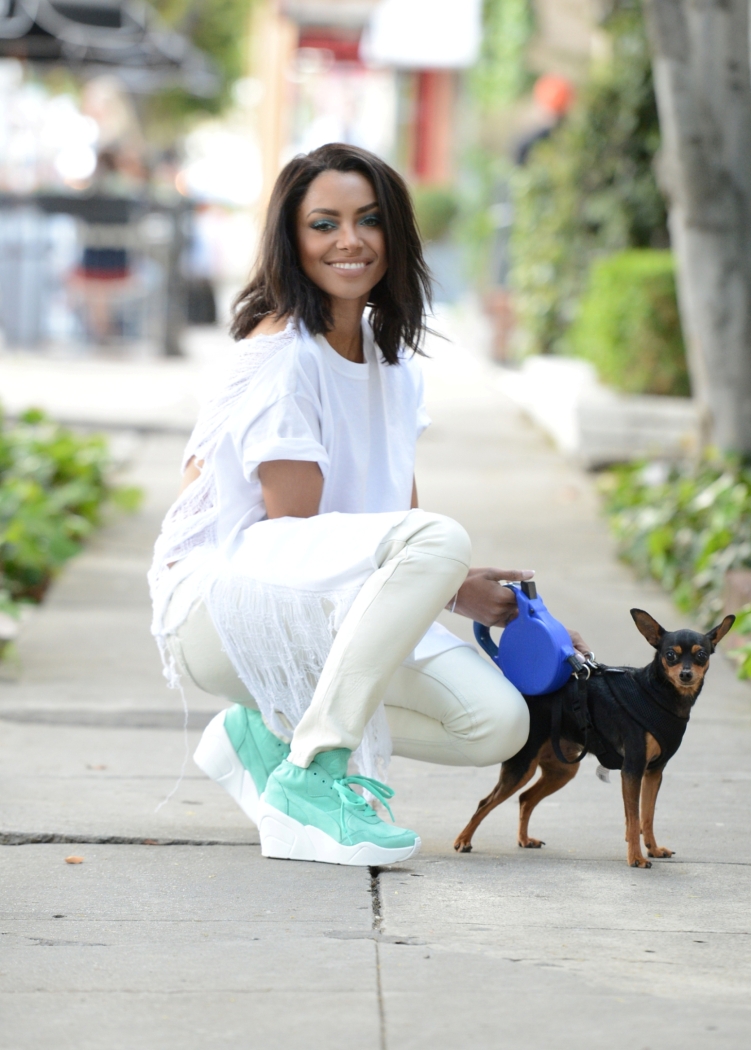 The docu-series follows Graham as she creates her debut full-length album, which has no name or release date yet at this time. According to the actress, the series is more than just the behind-the-scenes look at how she records the album, but it's more on a documentation of the whole recording process from beginning to end.
When she's not busy shooting for the docu-series, Graham loves to stroll around LA with her dog Izzy. Just recently, she was spotted with her dog in her athletic ensemble and sporting a pair of really cool platform sneaker wedge trend from PUMA.
This wedge sneakers from Puma just looks so comfy and stylish! It actually veers away from the then wedge sneaker trend which was more neutral and dressy in style. The Puma Trinomic Wedge Sneakers is more athletic in style and looks really perfect for a casual walk on a sunshiny day. Whether you rock them with jeans, shorts, or a skirt, the bright color is a pretty way to make any spring or summer outfit pop.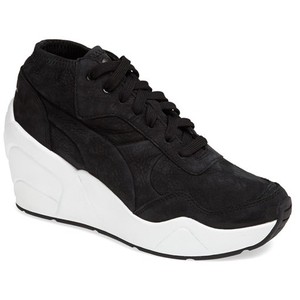 The PUMA Trinomic Wedge Sneakers is also available in colors blue and black.