Earlier this tear actress and model Karreuche landed herself a Daytime Emmy Award on Friday at the 43rd annual ceremony in Los Angeles on Sunday for producing websoap The Bay.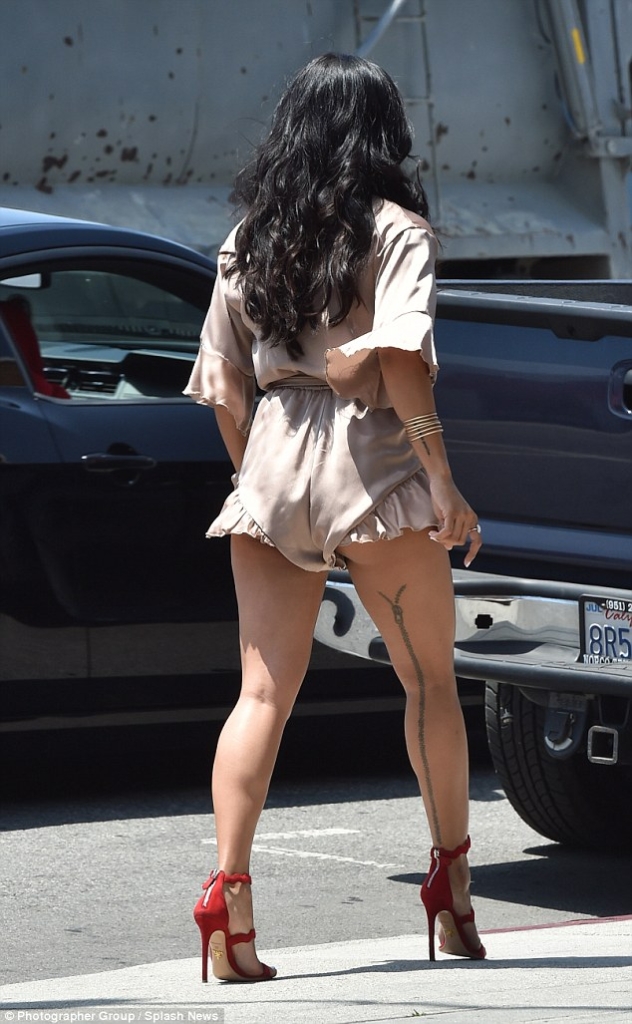 The half-Vietnamese Wilhemina model will continue her role as Vivian Johnson when production on the next six episodes begins this month.
Amazon Prime will stream the second season of The Bay this summer.
'This is my first year into acting and to be a part of this cast and this show,' the ex-girlfriend of Chris Brown told HipHollywood at the ceremony.
'Winning is really freaking awesome honestly. It's great and this is amazing for my acting career.'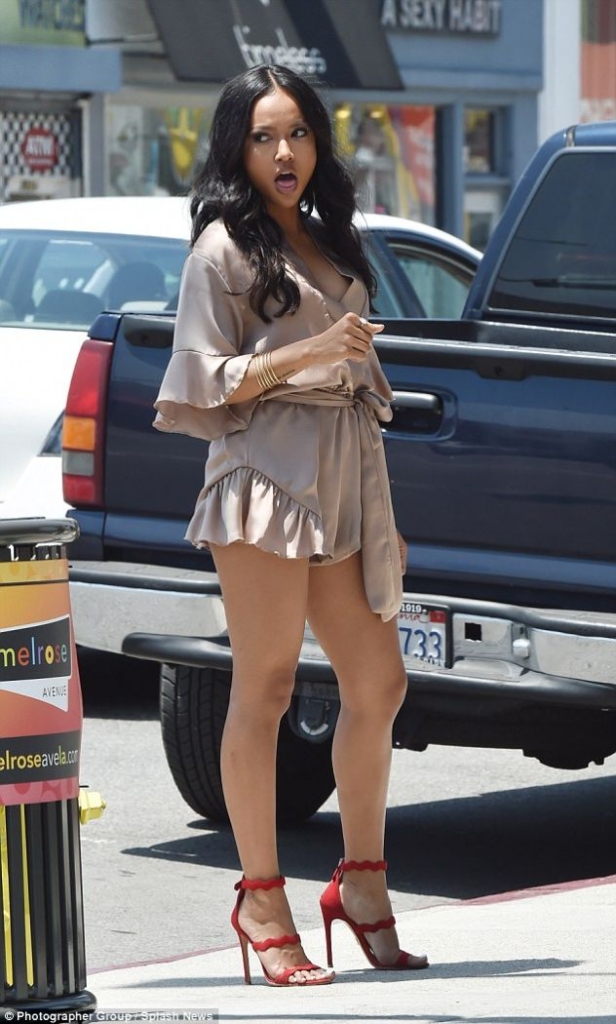 The LA native also fronts KaePop with cosmetics line ColourPop, K-INK tattoos with Tattify, and T X K festival wear with This Is A Love Song.
The actress is set to star in a sci-fi horror in 2017, Welcome to Willits, in which Karreuche plays the character Besh.
She's hardly the shy and retiring type.
So it's probably fitting that Karrueche Tran was seen flaunting her figure when she stepped out in Los Angeles on Friday.
Clearly dressed for maximum attention, the actress and model sported a taupe-coloured playsuit which provided quite an eyeful for onlookers.
Featuring a wrap-around front and a frilly hemline, the number allowed her to put on a leggy display, which was enhanced with red heels.