Karolina Kurkova just made me green with envy after seeing the supermodel strut her stuff on the streets of New York over the weekend. The leggy blond was all bundled in a fall-appropriate attire consisting of velvet skinny pants, a cozy black coat, and a pair of black ankle boots. She finished the mix with dark sunnies, a structured patchwork purse, and a white beanie. The outfit was nothing fancy, really, but it accentuated her long and slender legs —  something that I wish I had.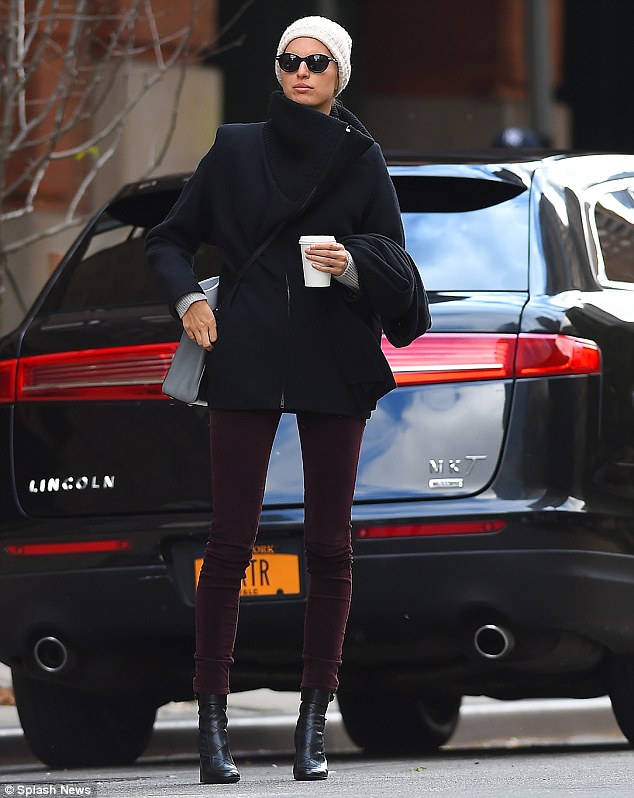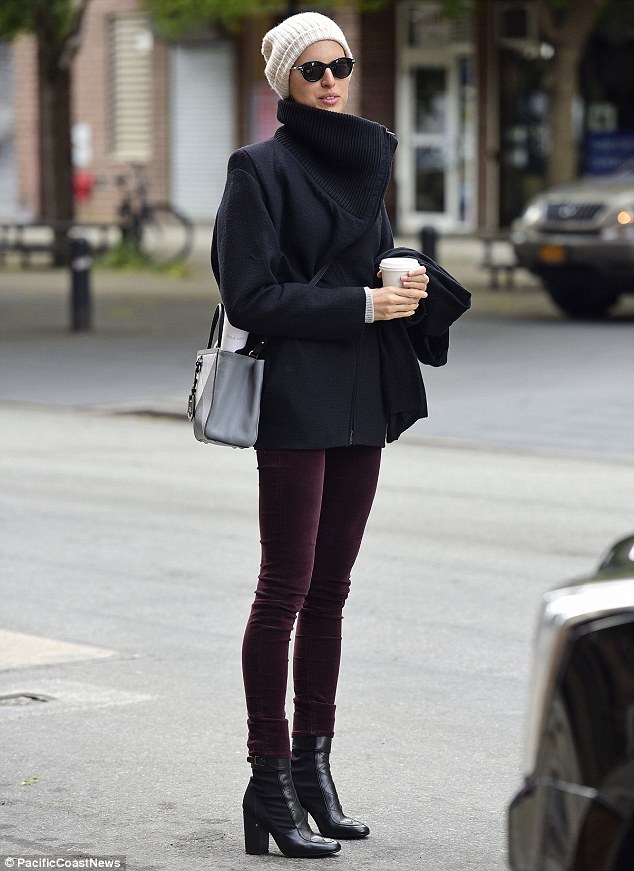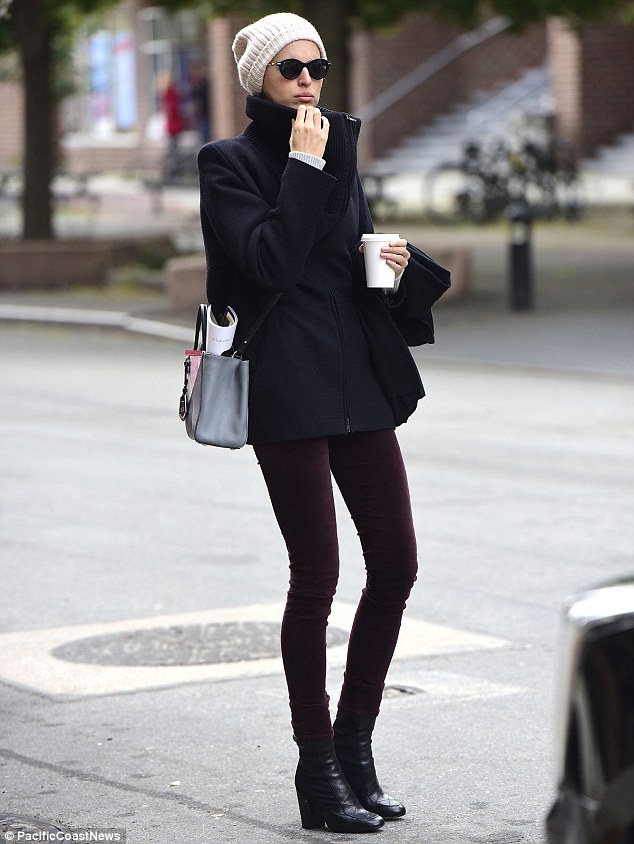 Karolina Kurkova looks chic in her fall-appropriate attire as she steps out in Tribeca, New York City, on November 2, 2014
Speaking of legs (and feet), I like how she finished the ensemble with those quilted boots. They look really unique and they added texture to the predominantly dark getup. I also like the patchwork purse she used to go with. It looks just as interesting as the boots.
I don't have the details on Karolina's boots at the moment, but they look very similar to these quilted shoes from Laurence Dacade, only, without the studs  and with less buckles: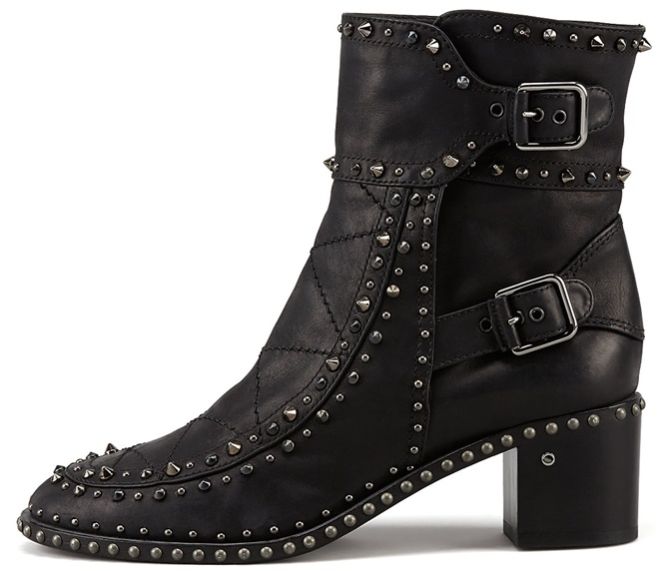 Laurence Dacade Badely Studded Double Buckle Boots, $1275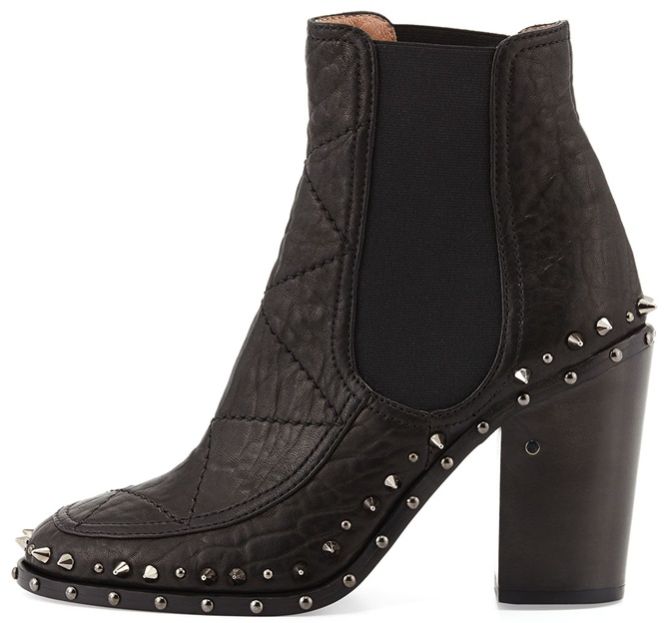 Laurence Dacade Flynn Studded Boots, $1275
How do you like these boots? Do you think you can handle all the details (studs, quilting, buckles, and all)?
I can't say I'm a fan of the studs, but the other add-ons are ok. If you can appreciate the pair, go ahead and order them in your size. You can also try the following alternatives from MARC by Marc Jacobs and Nine West. Wear any of these shoes with dark skinny jeans, a coat, and a beanie to steal Karolina's style: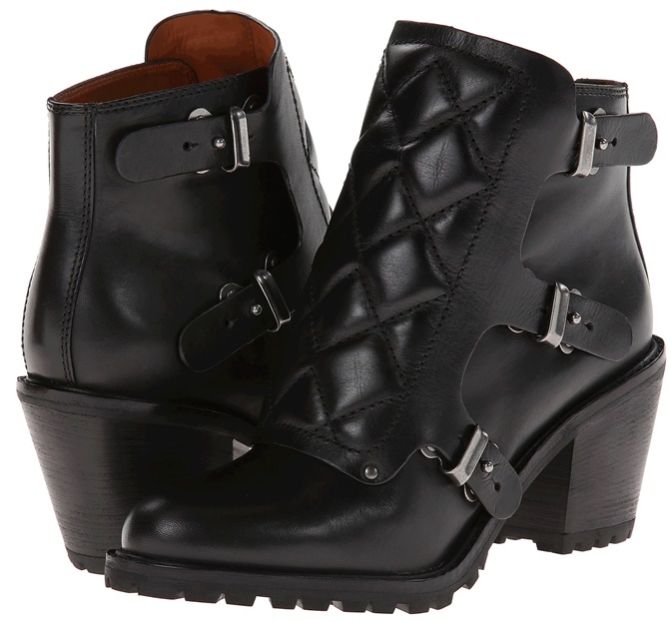 MARC by Marc Jacobs Quilted Buckled Boots, $498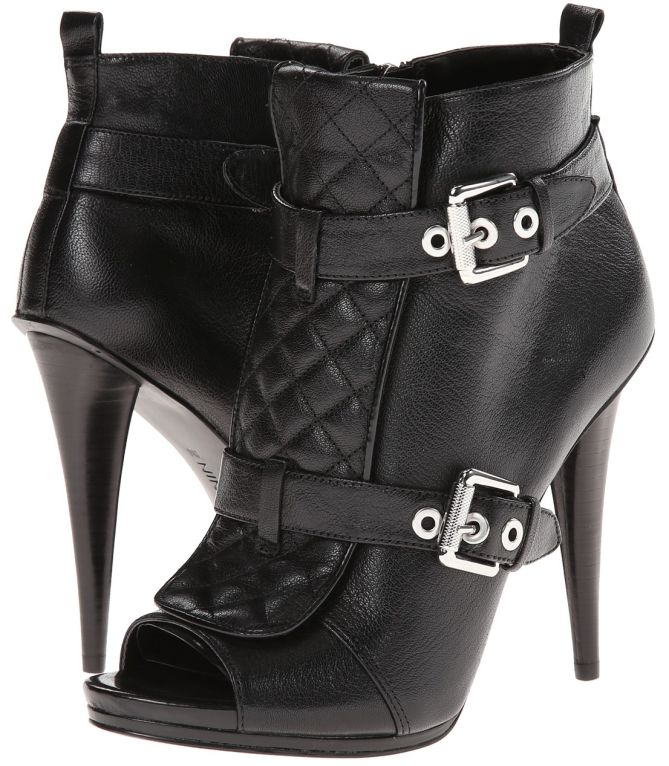 Nine West Arivaderci Boots, $149