Like Victoria Beckham and Kim Kardashian, supermodel Karolina Kurkova has not let her pregnancy stop her from wearing high heels. The leggy blonde has been sporting stilettos while out and about in New York these past couple of days.
While running errands on Saturday, Karolina slipped into some can't-ignore multicolored pants teamed with a blue button down shirt, and then capped off the combo with sky-high strappy sandals detailed with clear PVC elements.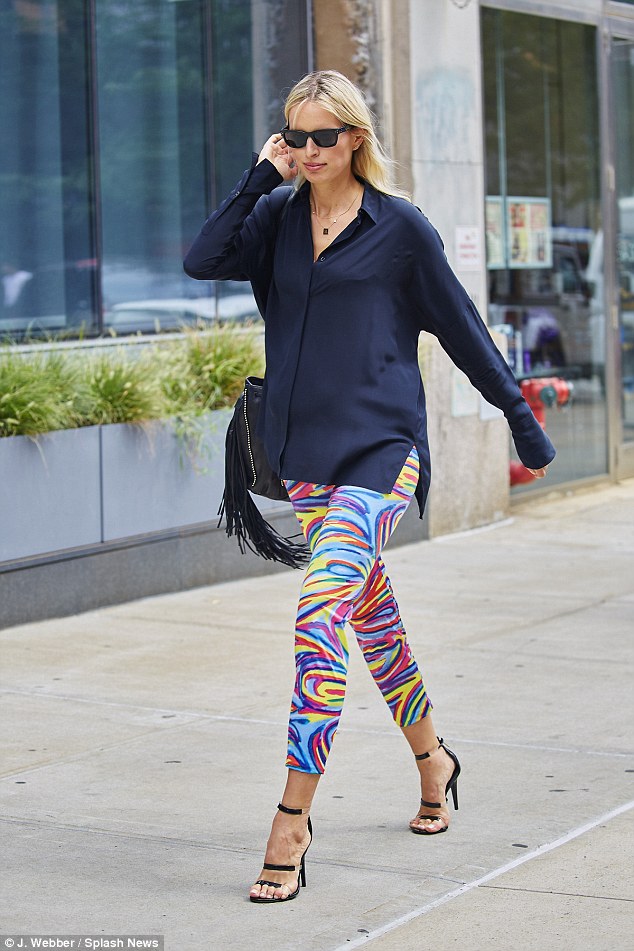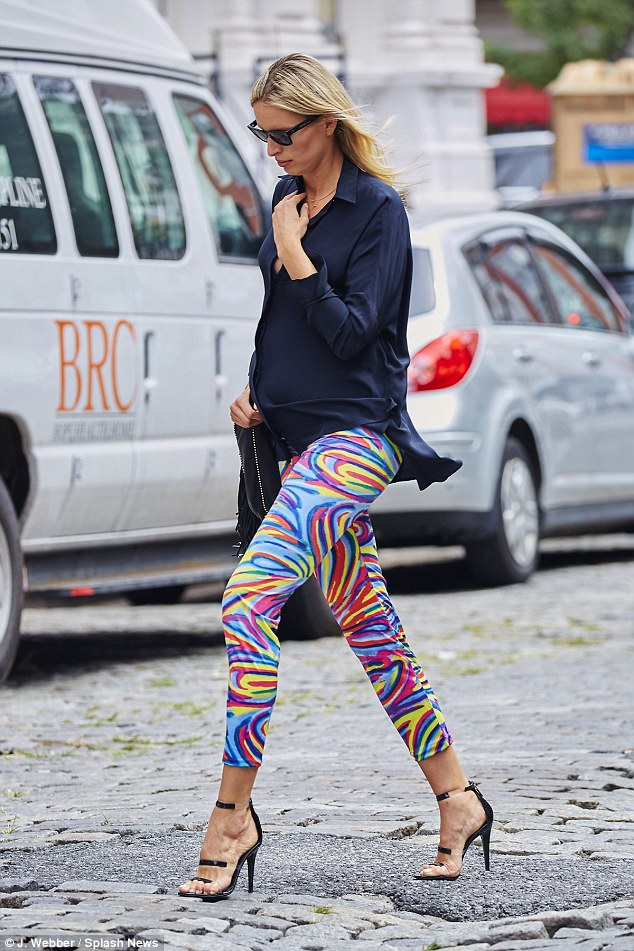 A pregnant Karolina Kurkova runs errands in New York City while decked in high heels on September 12, 2015
On Sunday, Karolina looked fierce in a floral ensemble teamed with tall Louboutin booties for the Diane von Furstenberg presentation held at New York Fashion Week.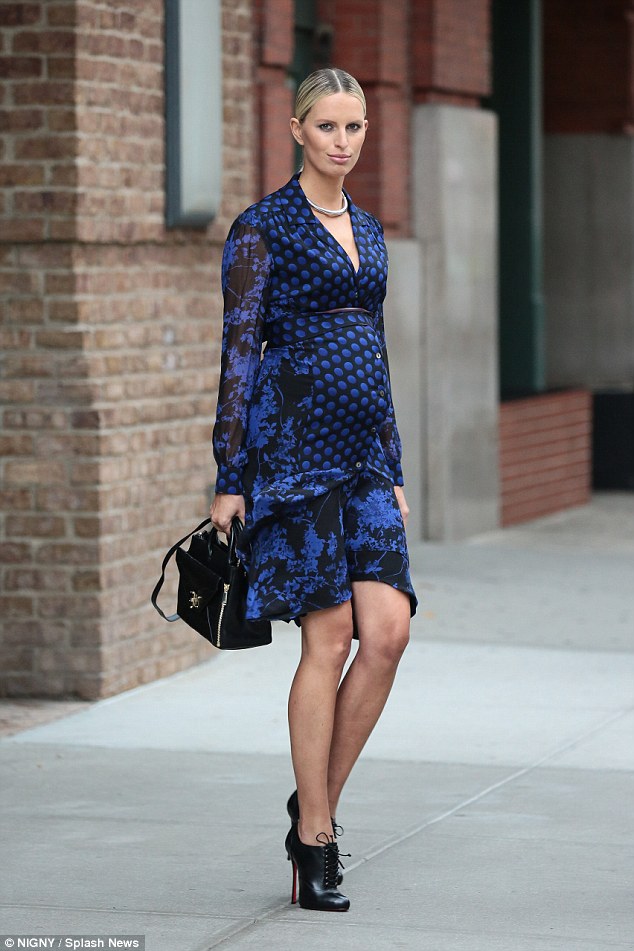 Karolina Kurkova steps out in sky-high Christian Louboutin booties for the Diane von Furstenberg presentation at New York Fashion Week, September 13, 2015
It definitely looked like she was on a roll because come Monday, she slipped into a printed wrap frock that almost exposed her underwear. Not that she cared about the display, because why should she? I mean, she looked exceptionally gorgeous. She topped off the dress with flirty black lace-up sandals and black sunnies. You could say she had never looked better!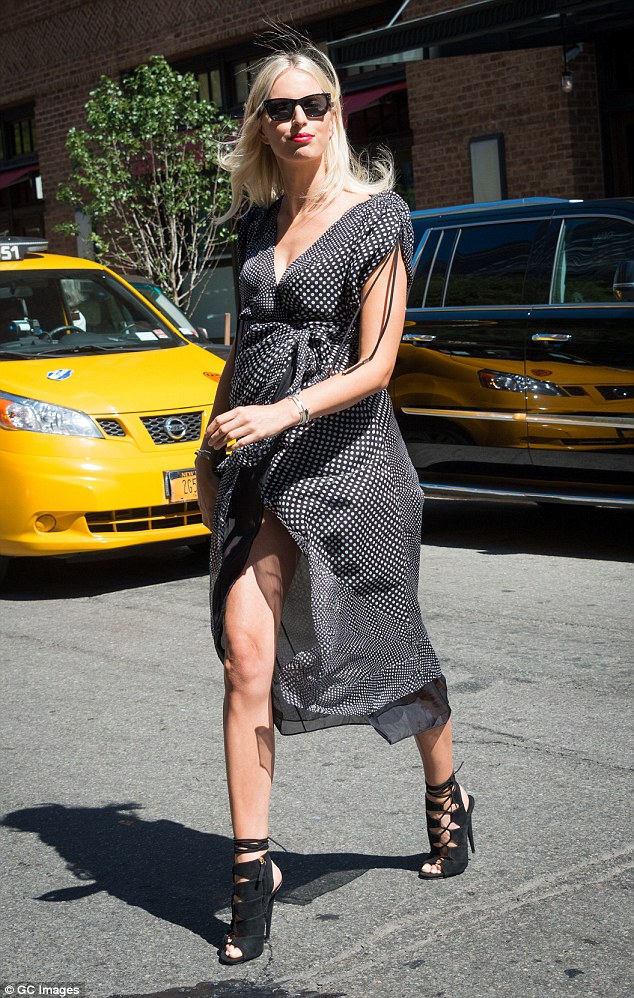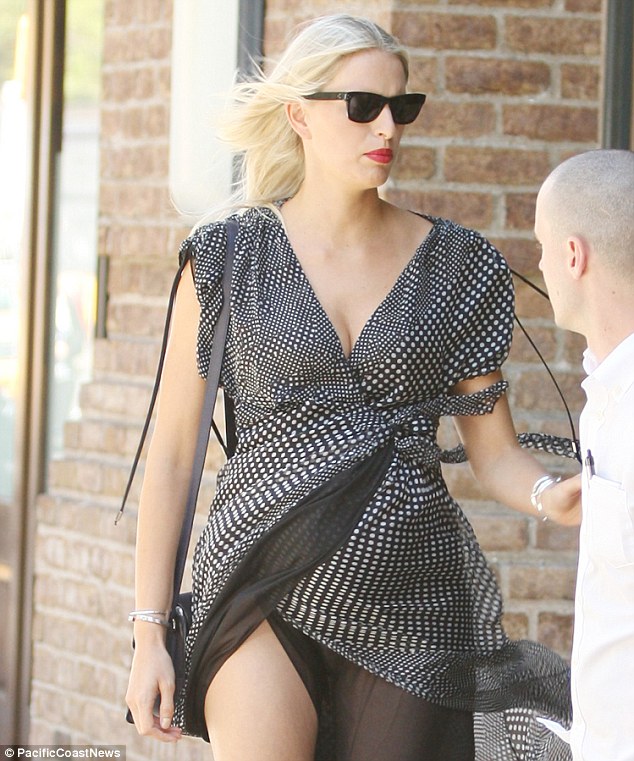 Karolina accidentally exposes her underwear while decked in a wrap dress and some lace-up sandals for a day in Tribeca, New York, on September 14, 2015
How do you like Karolina's maternity style? Would you wear high heel if you were pregnant?
True, it looks dangerous and un-healthy to be walking in stilettos with a growing belly, but I guess she's accustomed to such footwear, hence the choice.
I couldn't locate any of Karolina's high heels online, but if you fancy their silhouettes, try these affordable options from Schutz, Calvin Klein, and  Liliana. All three won't cost you over $200.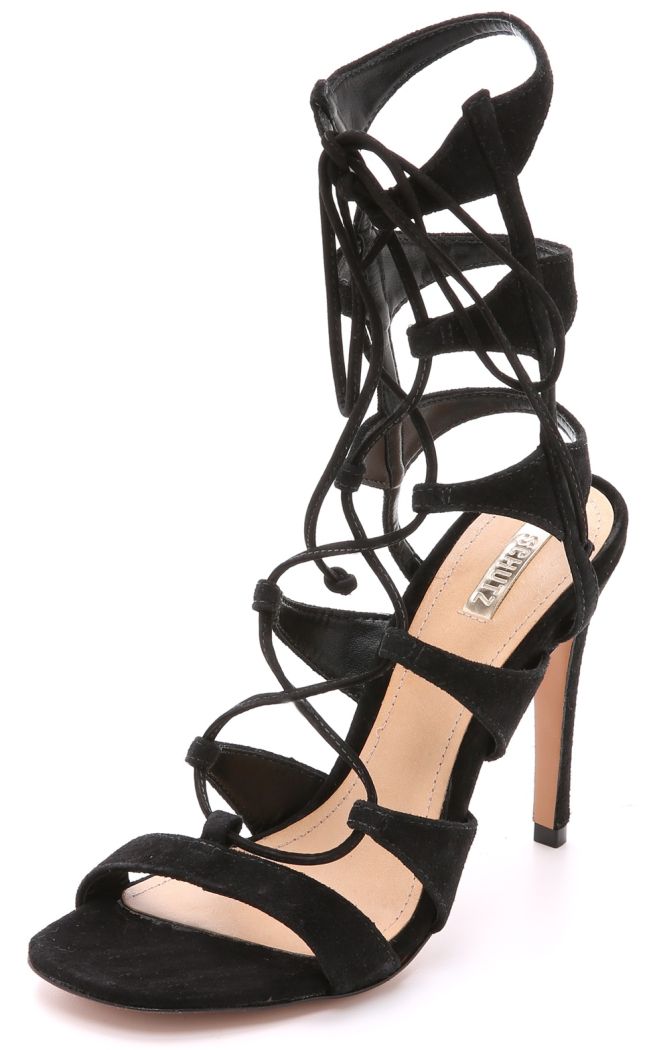 Schutz Erlene Lace Up Sandals, $154 (from $220)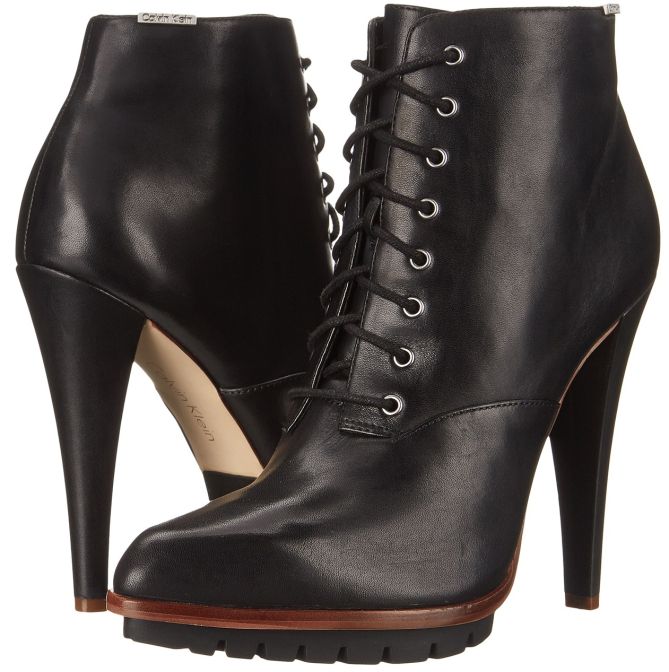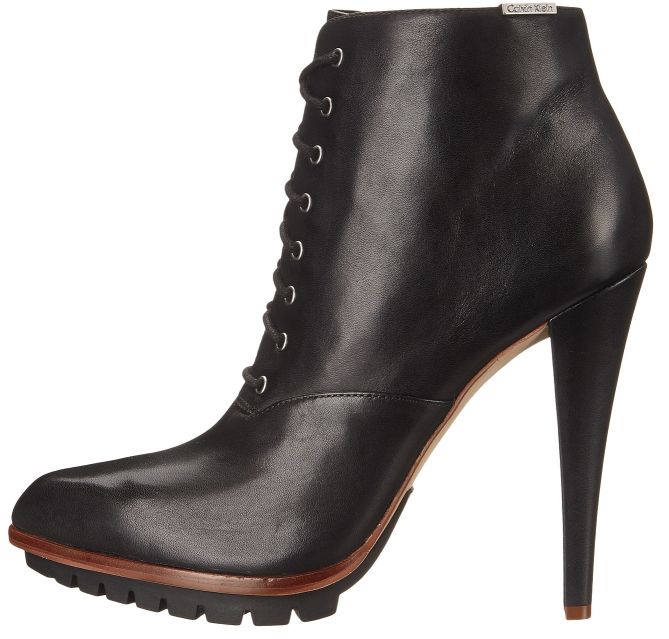 Calvin Klein Laneige Booties, $189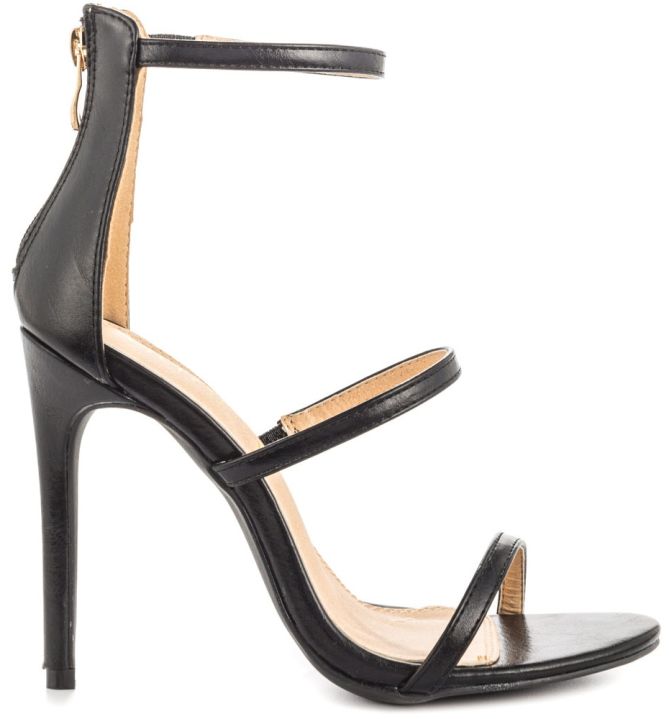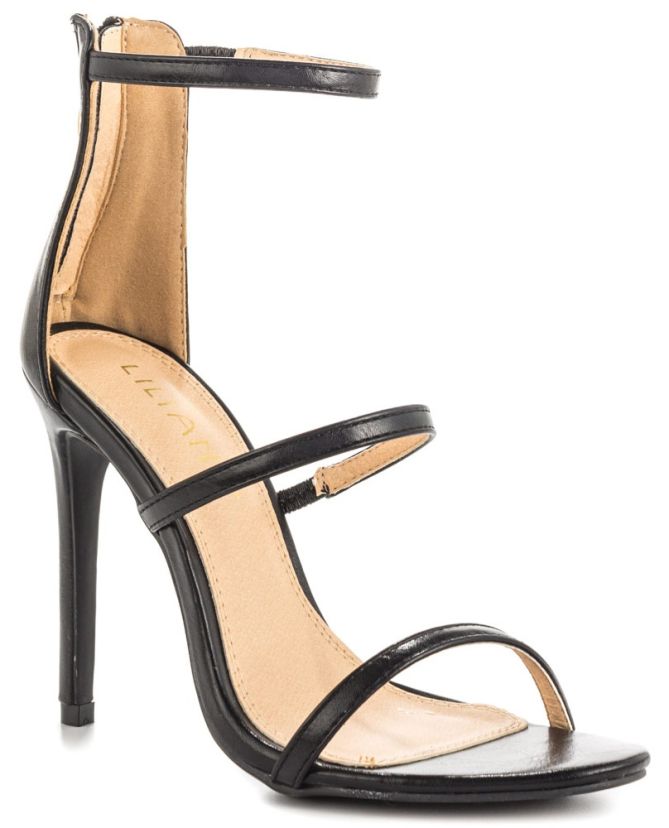 Liliana Selfless Sandals, $50