Karolina Kurkova looked exceptionally stunning at the 2016 Tony Awards held in New York on Sunday night. The Czech beauty decked herself in a long black gown fashioned with a thigh-high slit on the front for the occasion. But to keep things interesting, Karolina topped off the number with a gold-paneled bomber jacket decorated with embroidery and brooches. She then teamed the combo with strappy black sandals that made her legs look extra long.
Yes, it was a rather unconventional attire for such an event, but dare I say she looked fantastic? The getup was sporty, glam, edgy, and elegant all at once; and I like how she wore it with smoky-eye makeup and a clean updo.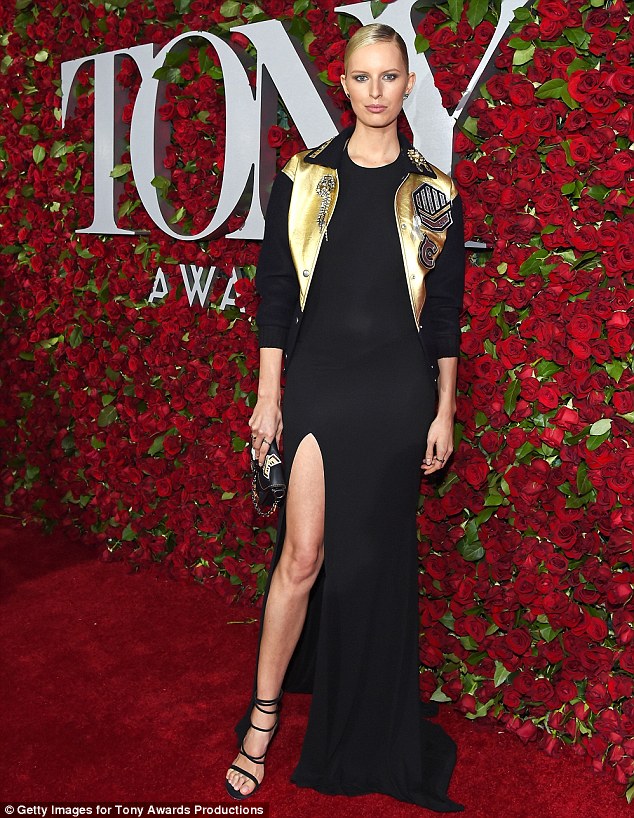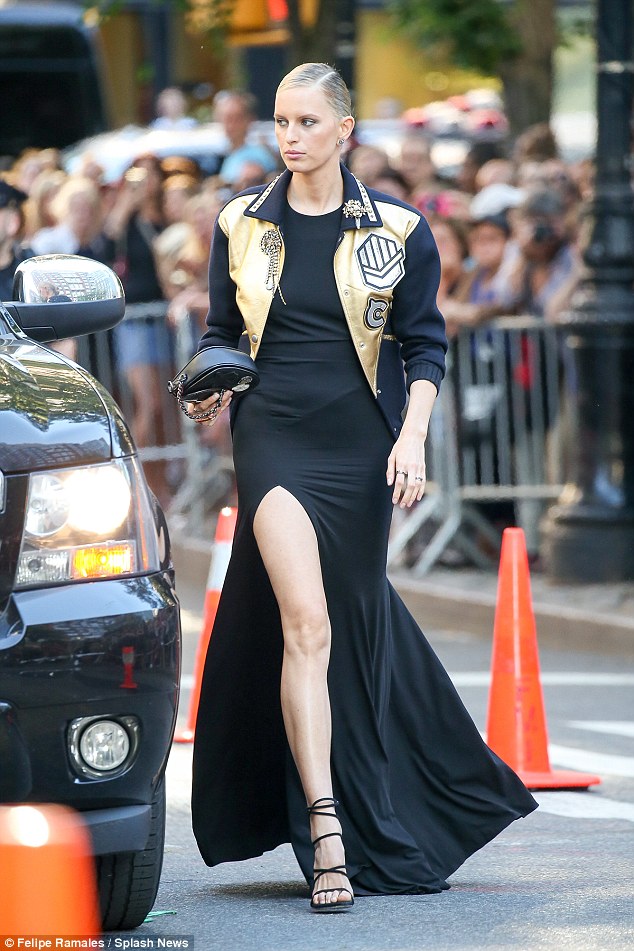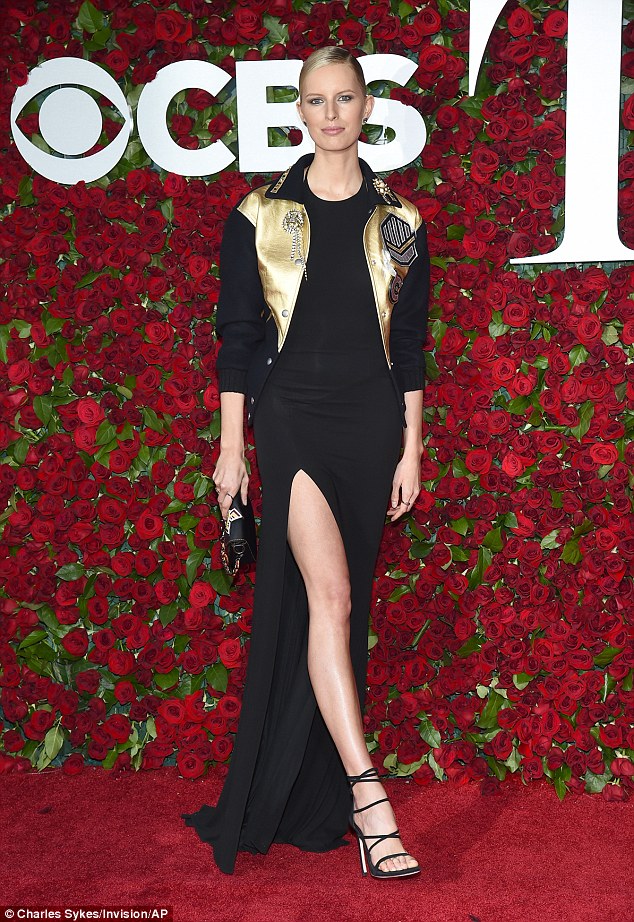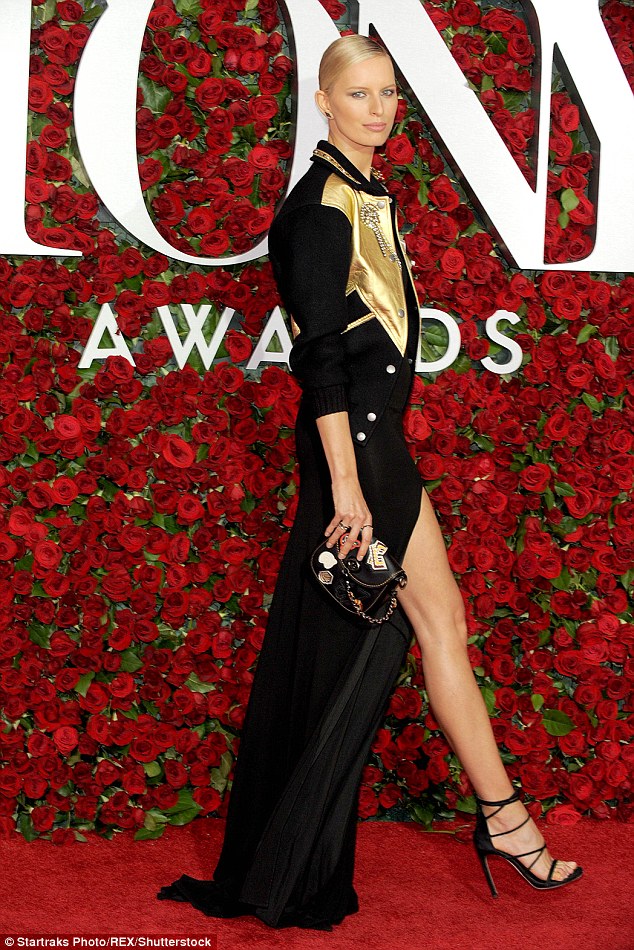 Karolina Kurkova attends the 2016 Tony Awards held in New York City on June 12, 2016
Will you wear a bomber jacket over your long black gown to a red-carpet event like Karolina here? If it's a jacket as opulent as that, I wouldn't mind at all!
Karolina's dress if from Coach, while her accessories are from Erickson Beamon and Melissa Kaye. No word on her sexy strappy sandals yet, but my hunch is they're the "Myex" from Stuart Weitzman. No, scrap the hunch. I'm 100% certain they're the Myex. Check out the sandals up close: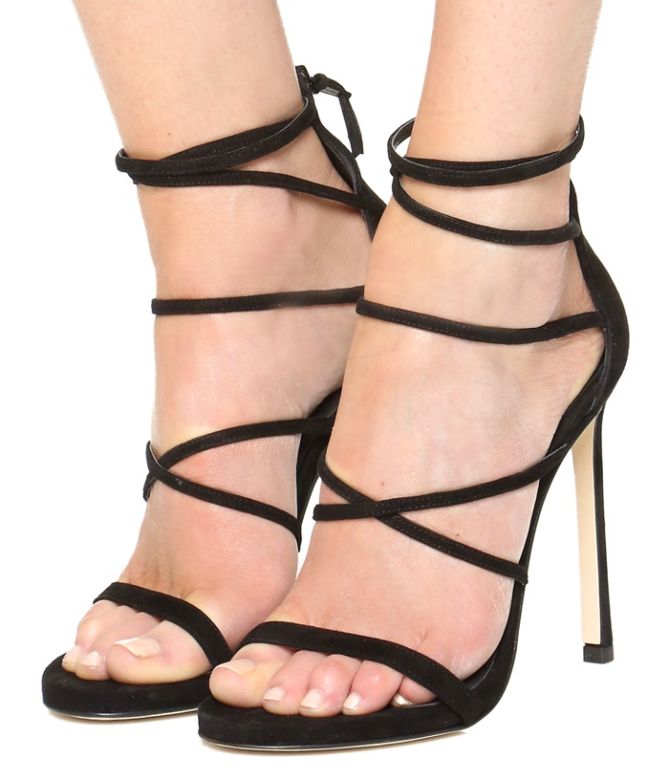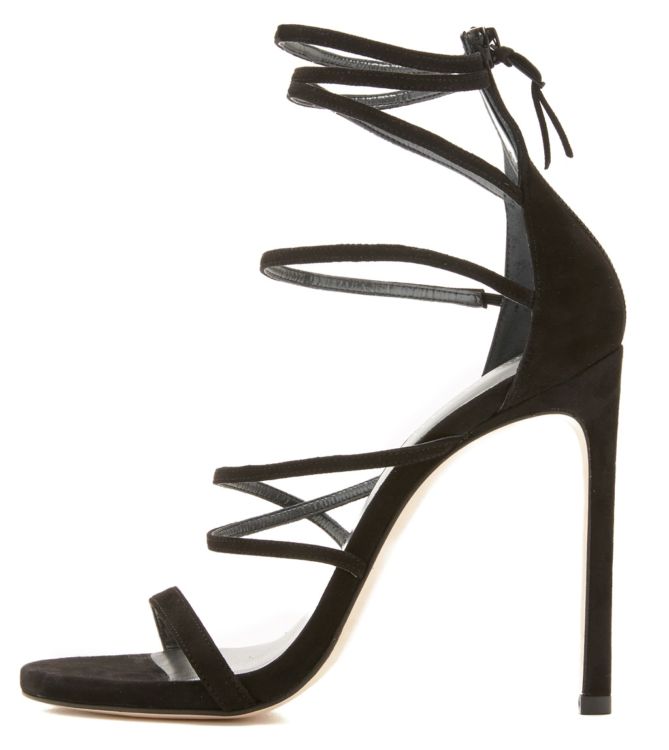 Stuart Weitzman Myex Strappy Sandals in Black Suede, $455
The Myex feature towering 5-inch-tall heels, half-an-inch-thick platforms, a slender strap on the front, and multiple super slim criss-cross straps that start from the vamps all the way up to the ankles. They're crafted from black suede, so they're undeniably perfect for formal occasions. A pair will set you back $455. Think it's worth it?
You can also score the Myex in red suede. A dressier rendition called the Galaxy is also available for the taking, if interested: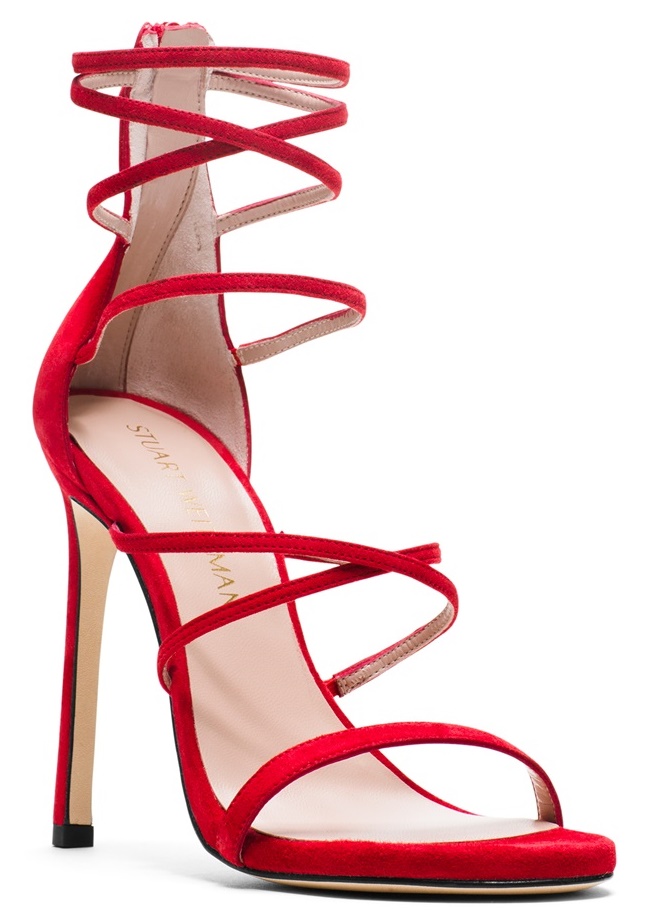 Stuart Weitzman Myex Sandals in Red Suede, $455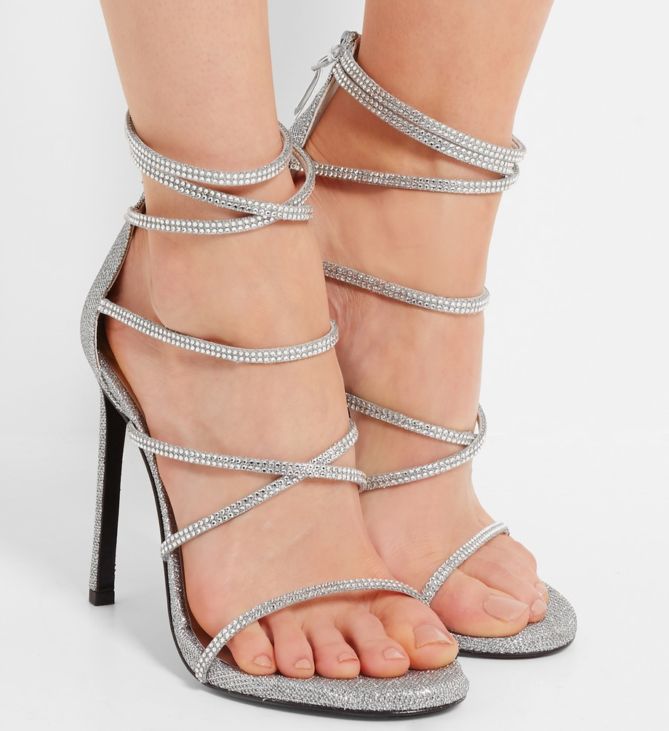 Stuart Weitzman Galaxy Embellished Sandals, $600