Karlie Kloss graced the Vogue China 10th Anniversary Party held in Milan early this week. The towering model channeled a baby-doll look for the occasion by slipping into a ruffled black mini frock that showcased her famous mile-long pins. She complemented the getup with a black ribbon around her neck, a barrel clutch, some red lip color, and a pair of white strappy sandals that had an interesting silhouette.
I can't say I loved the outfit she chose for the evening, nor can I say it was flattering, but Karlie was able to pull it off, nonetheless. That said, I was actually more intrigued by the shoes she wore than anything else, as they featured two vertical t-bars on the front instead of the usual one.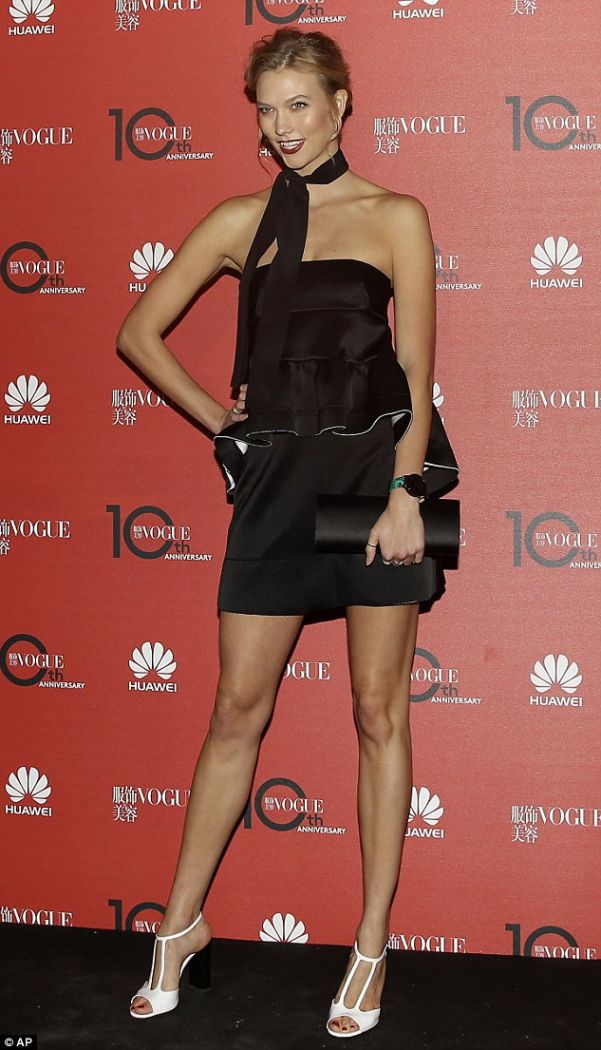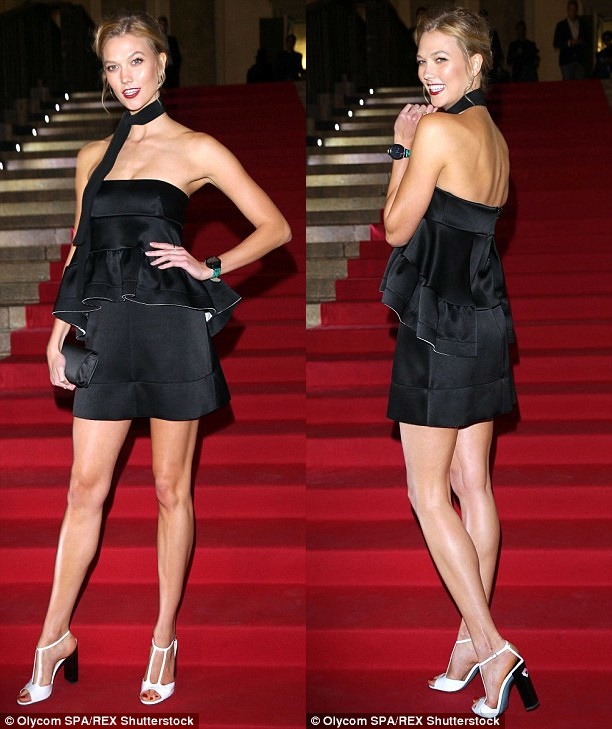 Karlie Kloss attends the Vogue China 10th Anniversary Party in Milan on September 28, 2015
Can you ID Karlie's t-strap sandals? Do you have any idea who (as in, which designer) made the pair?
Finding any information online was like looking for a needle in a haystack, so I decided to look for the next best thing — a look-alike. Check out these block-heel sandals from Fendi. They're chunkier and less dainty in appearance, but the similarity in silhouette is there: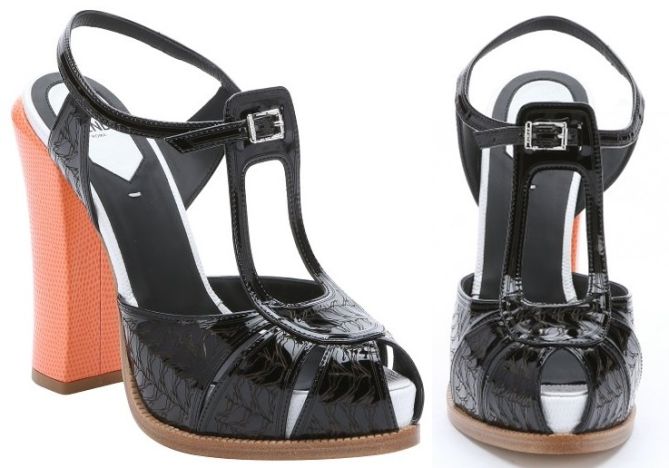 Fendi Block Heel Patent Sandals in Black, $760 (was $950)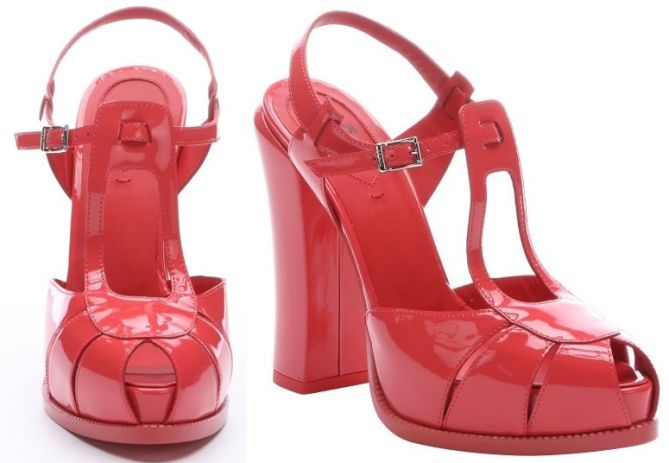 Fendi Block Heel Patent Sandals in Red, $550 (was $890)
Fancy wearing a pair, or do you find them unattractive?
They're funky and retro. If you can appreciate the appeal, then be glad to know they're currently on sale. Simply team the sandals with ruffled mini dress to channel Karlie's look.