They are two of the most famous supermodels in the fashion industry, who rose to fame over twenty years apart. But Karlie Kloss, 25, and Christy Turlington, 48, joined forces on Wednesday to produce a stunning and inspiring campaign for Cole Haan – titled Extraordinary Women, Extraordinary Stories. The beauties are the picture of class as they pose side-by-side in sophisticated workwear suits for the designer's gorgeous 2017 fall campaign, which aims to inspire women to embrace their best selves.
Karlie first took centre stage in a soft grey rollneck and retro white flares, paired with striking leopard print shoes in a chic finishing touch.  First sitting beside a pink sofa, with one of the designer's bags in hand, the model drew attention to her enviably glowing complexion as she posed effortlessly with a hand held to her cheek.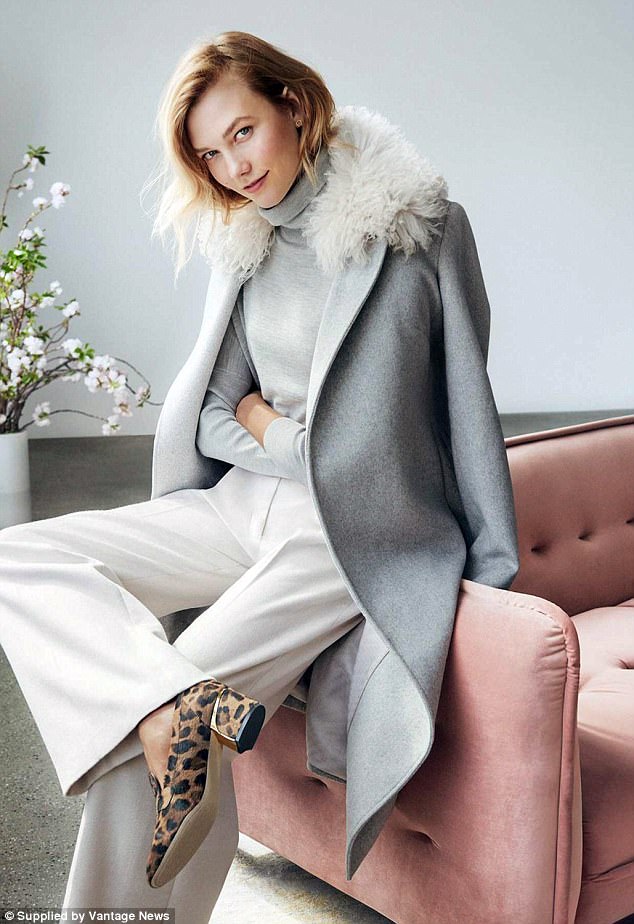 Sweeping her blonde locks into a curled bob and sporting minimal glowing make-up, the Victoria's Secret star's natural beauty was clear for all to see later on as she softly smiled at the camera, in a fur-lined coat.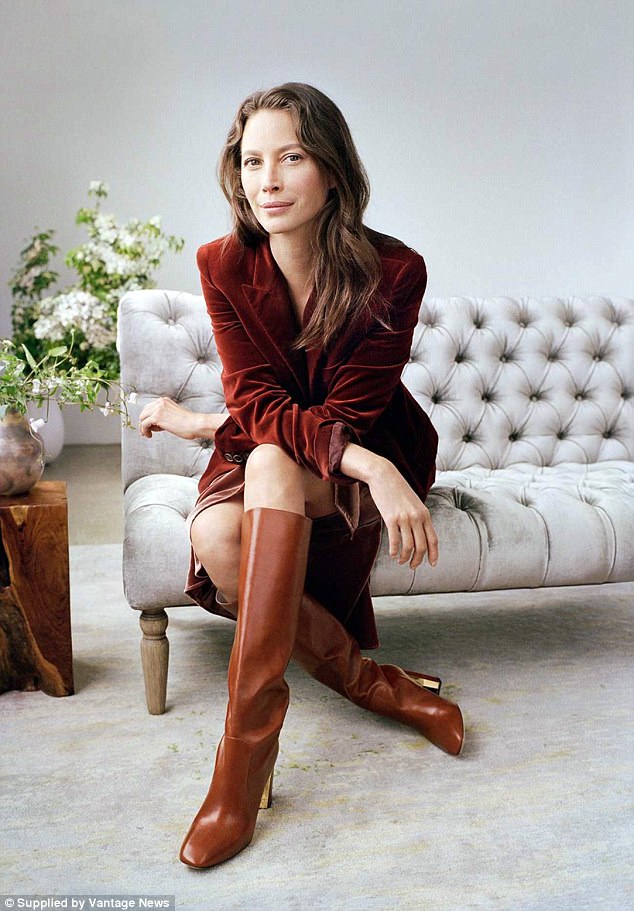 Meanwhile Christy, who is a mother-of-two, displayed her impressively youthful complexion in a velvet jacket, paired with knee-high leather boots to give a flash of her famously slender legs. Later slipping into a slick bronze suit, the famous Calvin Klein beauty proved she was as radiant and striking as ever as she posed beside Karlie for the shoot.  The campaign, titled Extraordinary Women, Extraordinary Stories, maintained its inspirational theme with an all-female crew – with the models styled by Karla Welch, and photographed by Cass Bird.
Alongside the photos, the two supermodels also modelled the designer's accessories in a playful video – which saw them define 'extraordinary' as two powerful females. First fooling around together by doing the can-can for the camera, Christy went on to explain that to be 'extraordinary' is to be the strongest and most confident version of yourself.  She said in the clip: 'I don't ever feel intimidated. I have moments where I don't always have the answer, but that's kind of exciting.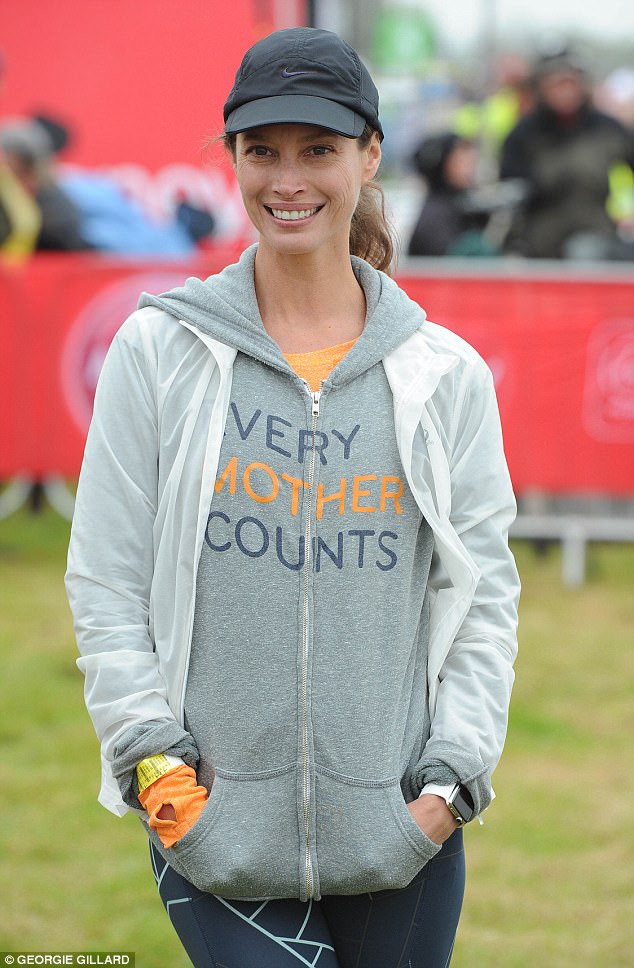 To be extraordinary is to be the better part of yourself. And challenging yourself is how you learn you are more than you think.'  Meanwhile Karlie admitted she felt 'extraordinary' when she was going against the grain, and following her instincts. The blonde added: 'It's doing something different, which is not always easy. You genuinely have to lead from your heart or your gut.'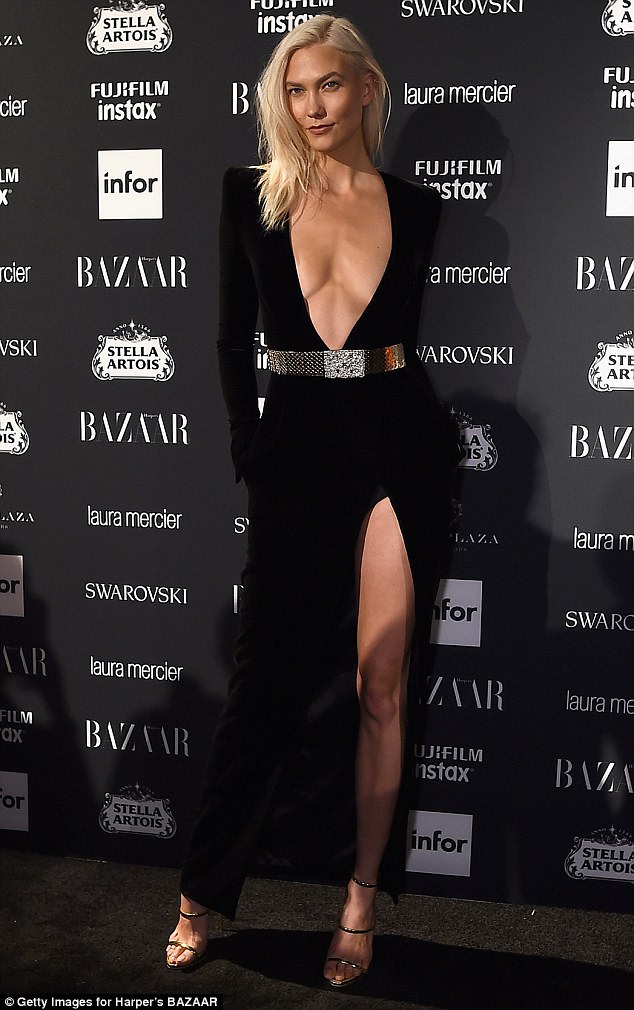 It is no wonder Karlie and Christy were chosen for the campaign, as two philanthropists as well as models.  Christy, alongside her husband Edward Burns, launched Every Mother Counts in 2010, which is dedicated to making pregnancy and childbirth safe for women around the world. The non-profit organisation currently works in Haiti, Uganda, Malawi and Indonesia, as well as the United States – and Christy has embarked on several marathons around the world for the cause.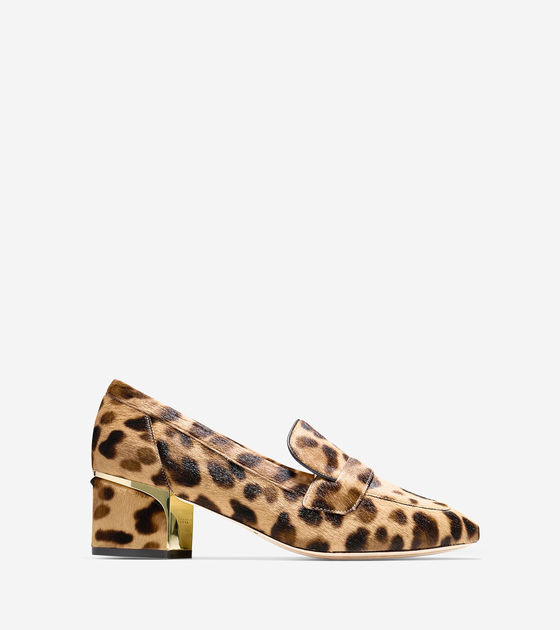 Take a walk on the wild side this fall with our Collection Block Heel Loafer. Designed with our Grand.ØS technology for all-day comfort, this haircalf loafer sits on a 50mm block heel that's been brilliantly highlighted with gold-tone detailing.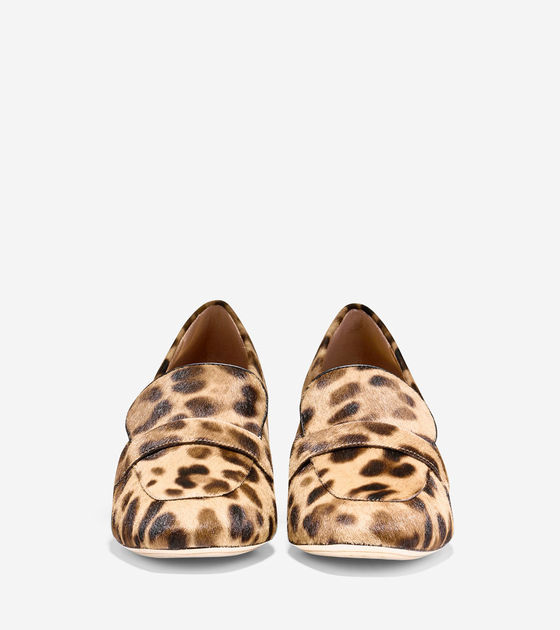 We love the practical block heel that makes them perfect for everyday use – especially in the office – plus the subtle gold detail that adds a luxe feel. Loafers always have a chic and smart look to them, but this pair come served with a fashion-forward twist thanks to the calf-hair leopard material. The perfect balance of work and play.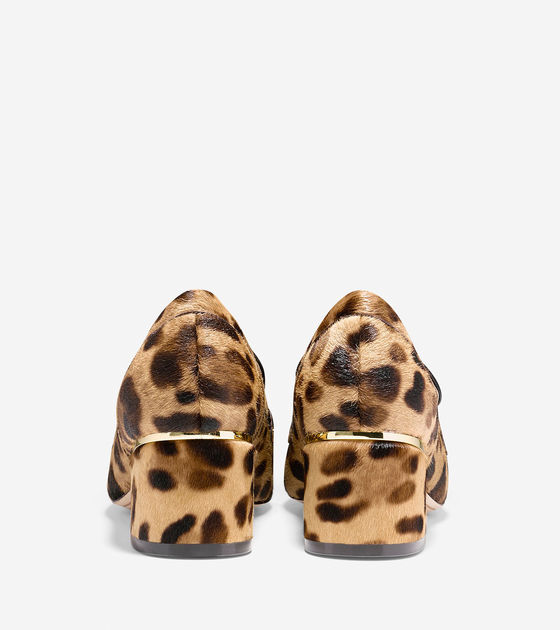 Click right to splash out and treat your feet but if the bank balance is saying no, then fret not because there's some super similar styles in the edit below, that mean you can get the look for a fraction of the price…