She's the 15-year-old model daughter of Cindy Crawford. And Kaia Gerber's model good looks were on show as the teen enjoyed a night out in West Hollywood on Thursday. The teen had shown up to hot spot Delilah wearing a shirt that advertised Misfits, a punk band founded in 1977.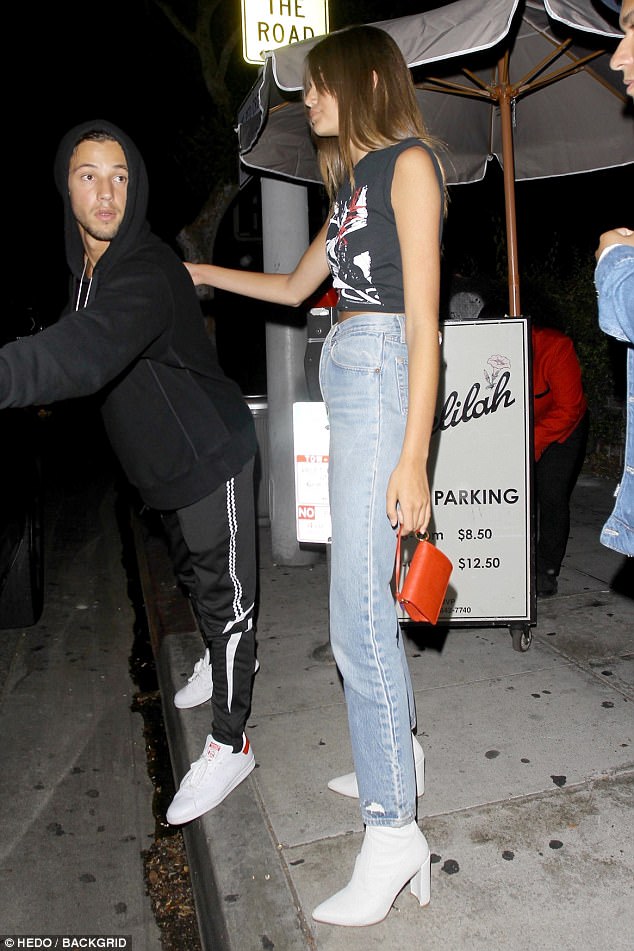 Kaia, who's elder brother Presley Gerber is also a model, wore white high-heeled boots and carried a bright orange purse. Presley, 18, and Kaia are the children of Cindy and her second husband Rande Gerber whom she married in 1998. Before walking down the aisle with Rande, Cindy had been married to Richard Gere from 1991 to 1995.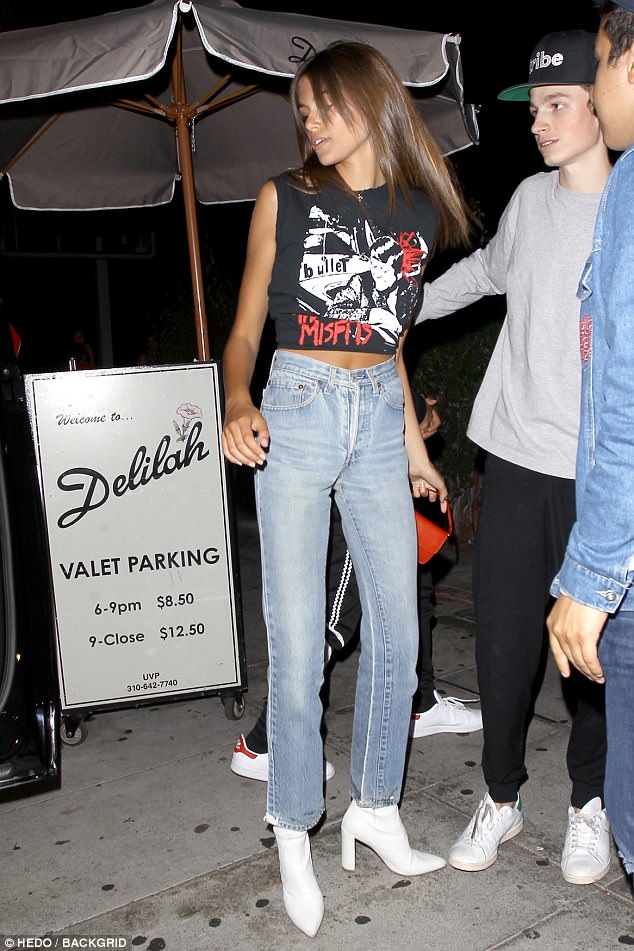 Kaia recently spoke about juggling fame and high-school, saying: 'It's really difficult, because you have a lot of different things going on. 'I go to school everyday, and that does come first,' she said. 'I use my free time for work, but because I love it so much, it doesn't feel like work and I still have fun with it. I don't really have days where I can sit and do nothing!'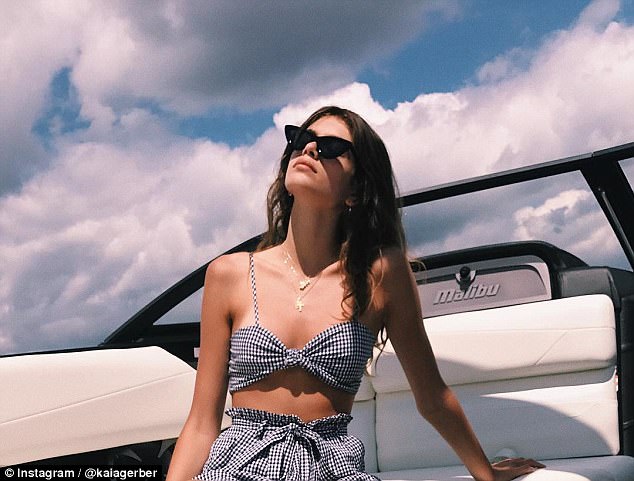 She explained: 'I try to separate my modelling work from my school life because I don't want people to think of me differently or that I am a certain way because of it.  'I think I do a pretty good job of separating it, I don't really talk about it with my friends. Other than my friends that are part of the industry, and I guess that's different,' she added. 'I haven't seen it yet, but I've been getting texts from my friends like: "I just saw your commercial", and that's crazy to me. Just the fact that so many people have reached out to me, supporting me and saying that they saw it, is really exciting.' She's recently been in a fun-filled family trip to Canada.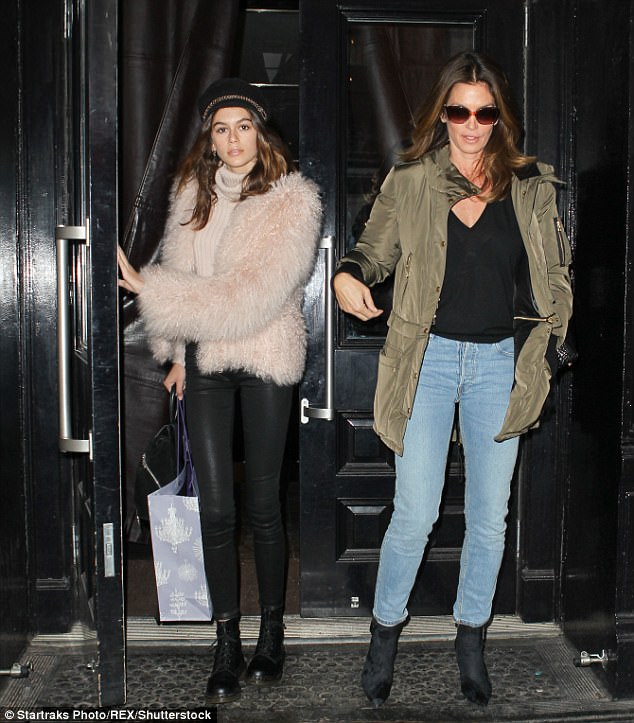 With her lookalike supermodel mother Cindy Crawford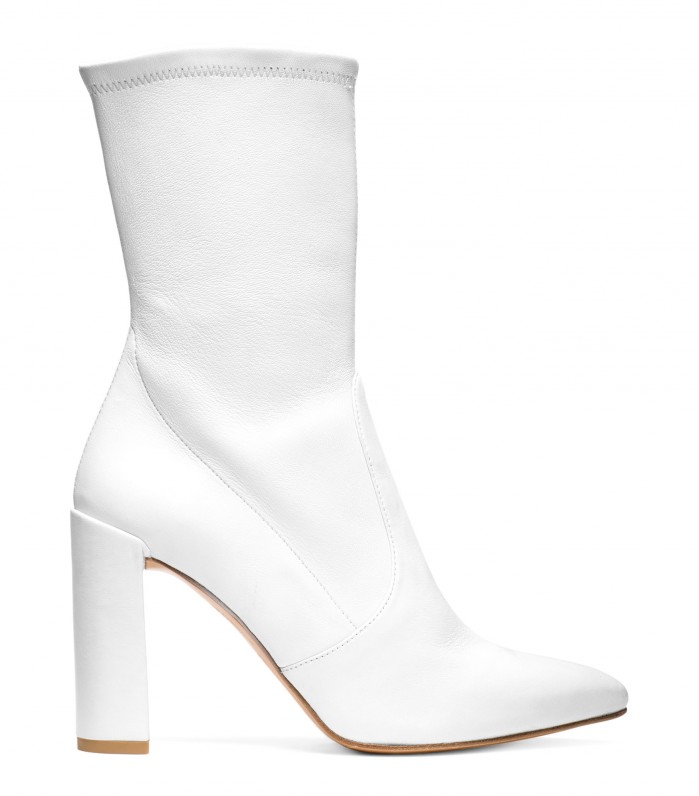 This season's spin on the fashion-forward stocking boot is finished with a pointed toe and a coordinating block heel. Crafted from our signature stretch leather, stretch velvet and satin — a top trend for the season — these streamlined mid-calf boots were designed for a flawless fit. Pair with everything from cropped trousers to full midi skirts.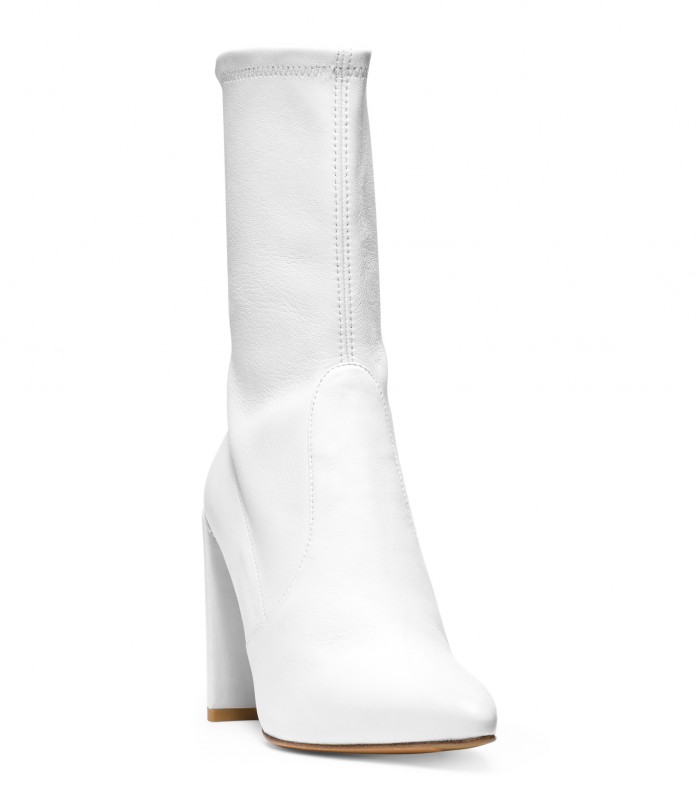 When it comes to boots, Stuart Weitzman is the ultimate designer. His over-the-knee 'Highland' and 'Lowland' styles became a veritable fashion phenomenon, and this latest 'Clinger' design is proving just as popular. The good news for all you heel-a-holics is that Kaia's boots are still available to buy. So why not make a change from traditional black and click 'Buy' to steal Kaia's style.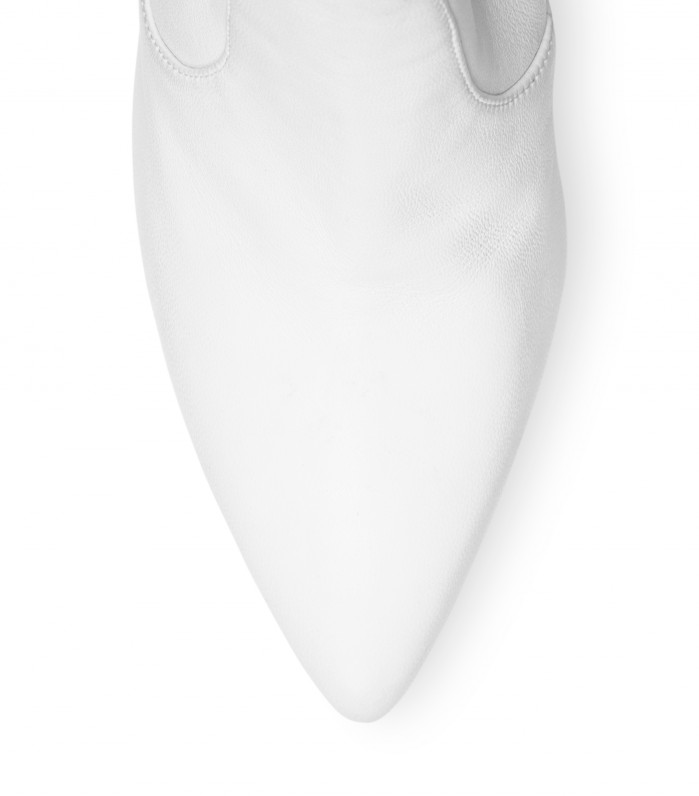 Or if you want to get it right in white without splashing that much cash, get shopping our high-street hero buys below: