When it comes to fashion, Julianne Moore likes to take risks. Fortunately for her, she gets away with most of her unconventional choices.
On Tuesday, the red-haired actress made an appearance on the Tonight Show Starring Jimmy Fallon in a puritanical white frock that was minimal, elegant, but sadly boring. Thanks to a well-appointed set of footwear, however, she managed to look fierce and edgy in the getup.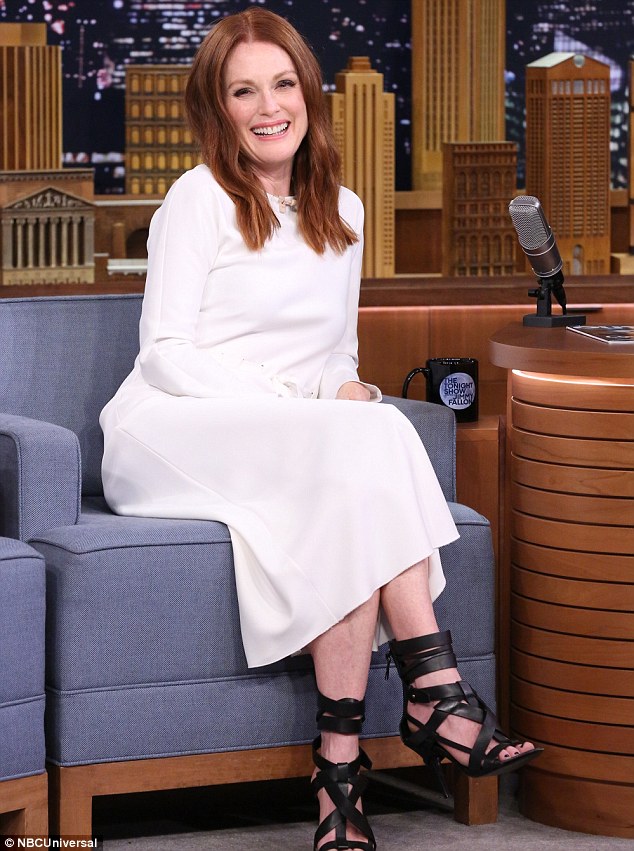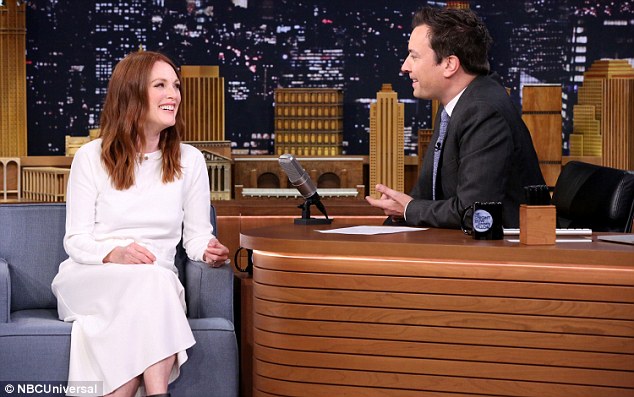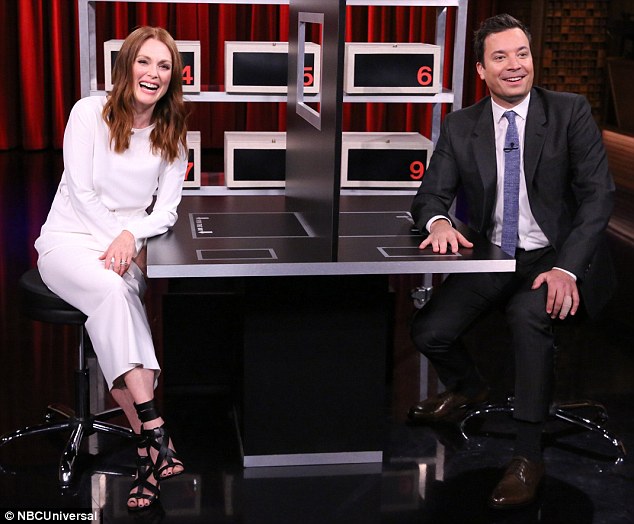 Julianne Moore makes an appearance on The Tonight Show Starring Jimmy Fallon on September 29, 2015
How do you like the mix Julianne put together? I think she looks really cool in the combo. What about you, do you think she nailed the getup?
I couldn't find any details on Julianne's outfit (not yet, anyway), but I'm sure the information will turn up in a few days. If you like her strappy heels, you can try these Tom Ford sandals instead. For the frugal fashionista, go with the GUESS Abby sandals, a pretty pair with the same silhouette as the Tom Ford sandals. Team with a simple white shift dress to channel your inner Julianne.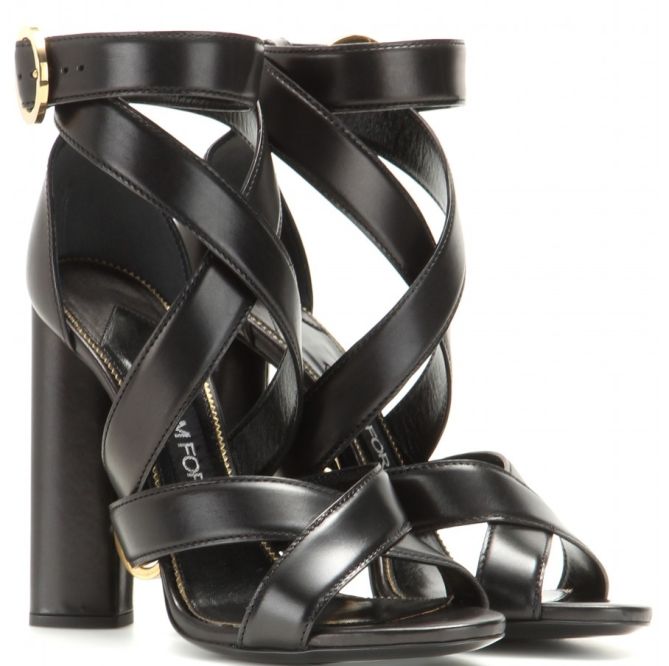 Tom Ford Leather Sandals, $1,290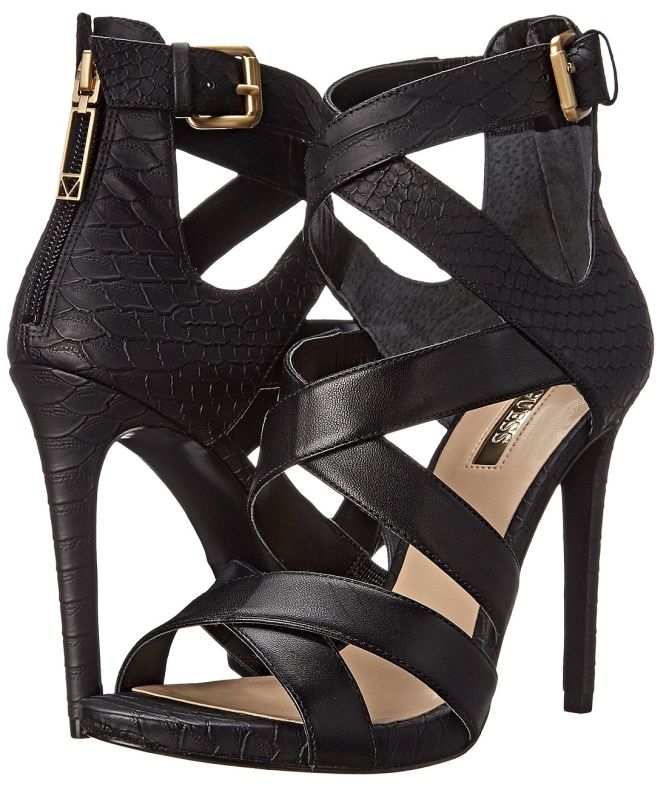 Guess Abby Sandals, $120