I've always believed that wearing the right shoes to go with the outfit can help you feel a whole lot better about yourself, whether or not you're having a lousy day.  I also think that the fancier the heels, the prettier you will feel.  It doesn't even matter if you're wearing a sack because the shoes will do the talking.
Julianne Moore certainly had a fantastic day with her strappy stilettos on Tuesday, and it showed as she exited a building where she made a guest appearance on The View.
For the occasion, the actress, who recently won an Oscar, donned a green gingham pussybow dress, then topped the piece with an oversized coat.  She then capped off the outfit with a pair of sexy strappy pointy pumps. The look was elegant, conservative, and classy. The outfit also accentuated her creamy complexion. I guess you could say she simply glowed in the whole getup.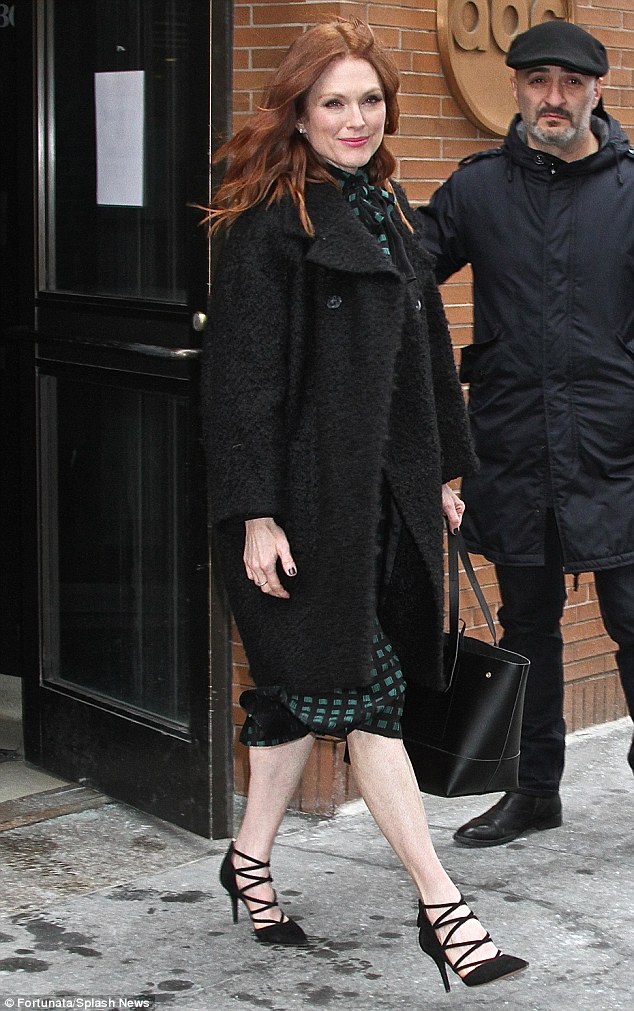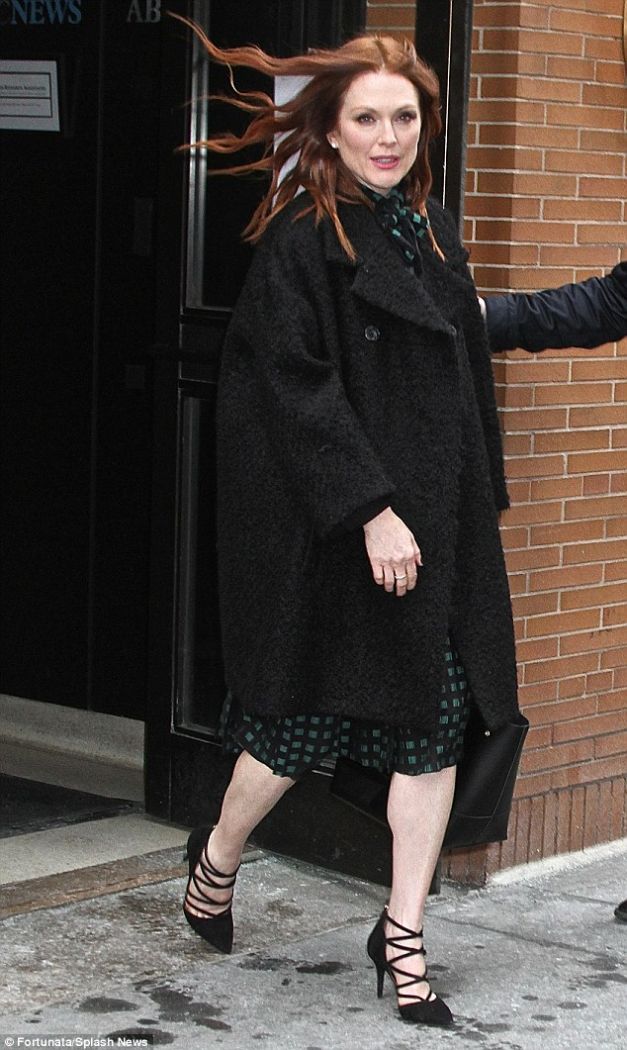 Julianne Moore looks glowing as she exits a building after making an appearance on The View on March 3, 2015
Doesn't she look lovely?
Sure, the coat is humongous and we all wish we can see her dress. But, seriously speaking, why care about the dress when her shoes are simply eye candy enough?
Julianne's strappy pumps are the Aquazzura "Electric". She also wore the pair early this year. It's a style from the label that is already sold out online. In any case, allow me to give you a closer look: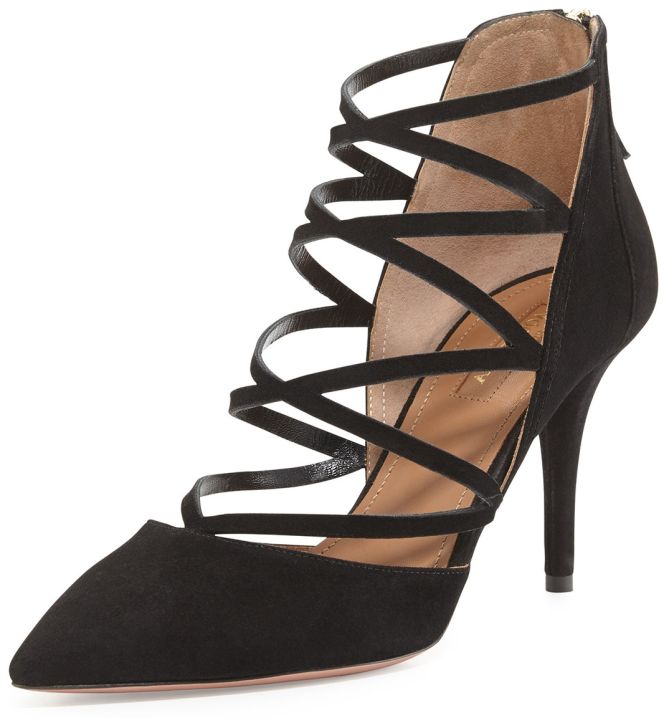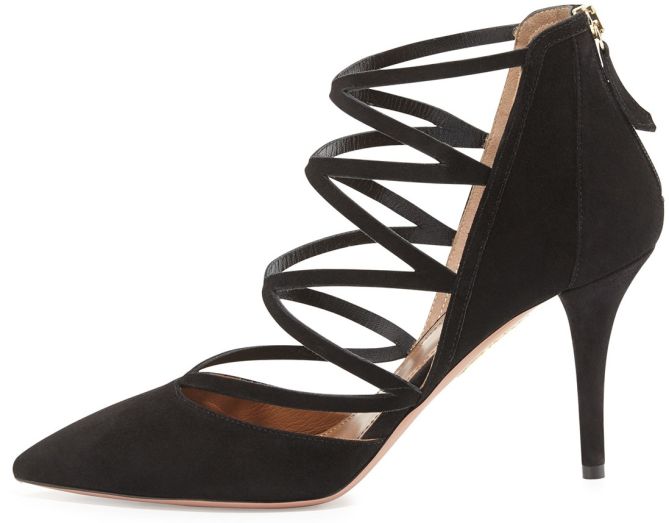 Aquazzura Electric Pumps, $795 (sold out)
They feature pointed toes, slim straps, and relatively comfy 3.5-inch-tall heels. If you like what you see, you'll need to scour eBay or consignment stores to get your hands on a pair.
Personally, why bother when you can get a pair of brand new strappy pumps for much less? Check out these options from Aldo and Schutz: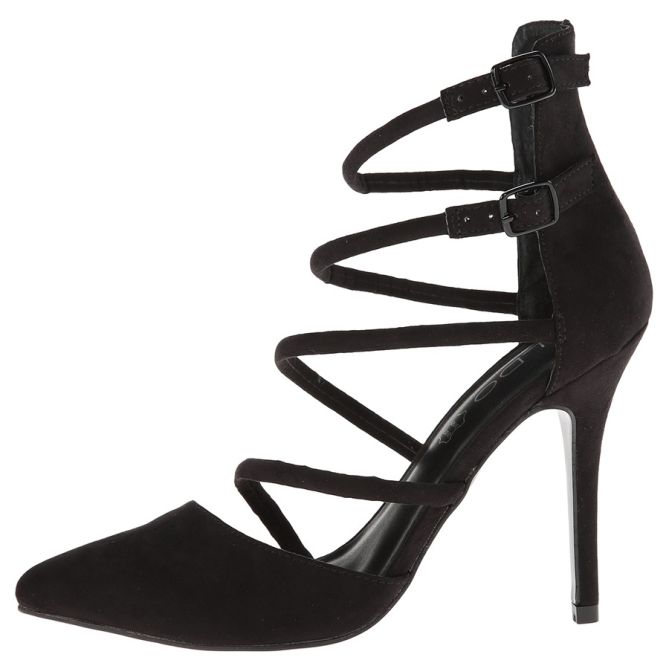 ALDO Eoweriri Pumps, $90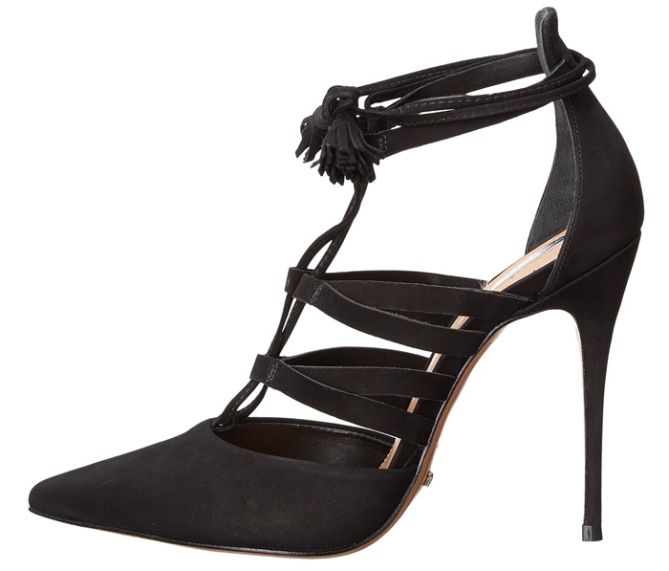 Schutz Zora Pumps, $220