Julianne Hough has a charm about her that is simply magnetic. No, she's not the most beautiful face in Hollywood, but she is quite pretty in that Sherilyn Fenn kind of way. There's a bubbliness and vibrance about her that's irresistible too.
Last week, the blonde cutie promoted Dancing With The Stars with her fellow judges in New York City. For the occasion, Julianne wore a simple all-white ensemble of button-up shirt and cropped trousers, but added a bit of spice into the getup by capping off the outfit with snake-print pointed pumps. Altogether, it was an elegant look that suited the moment.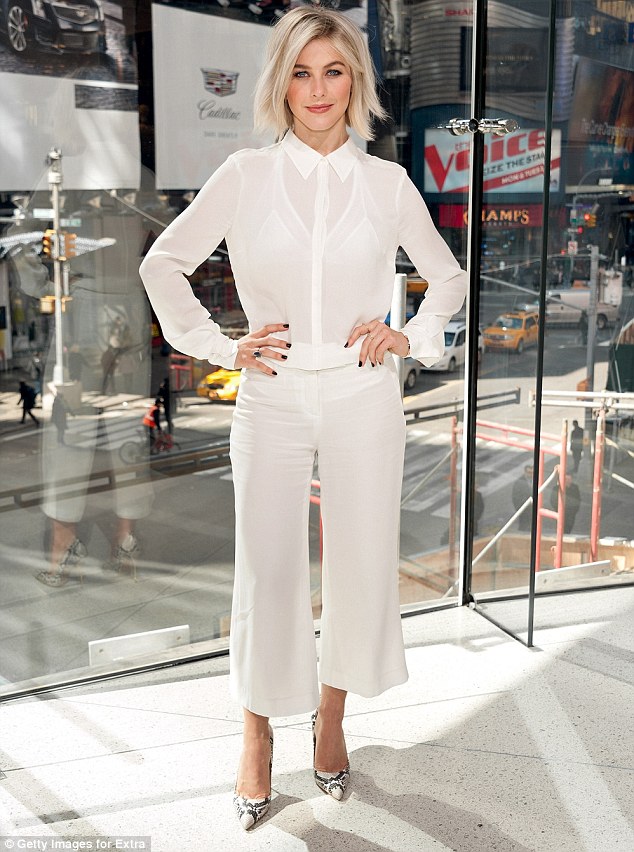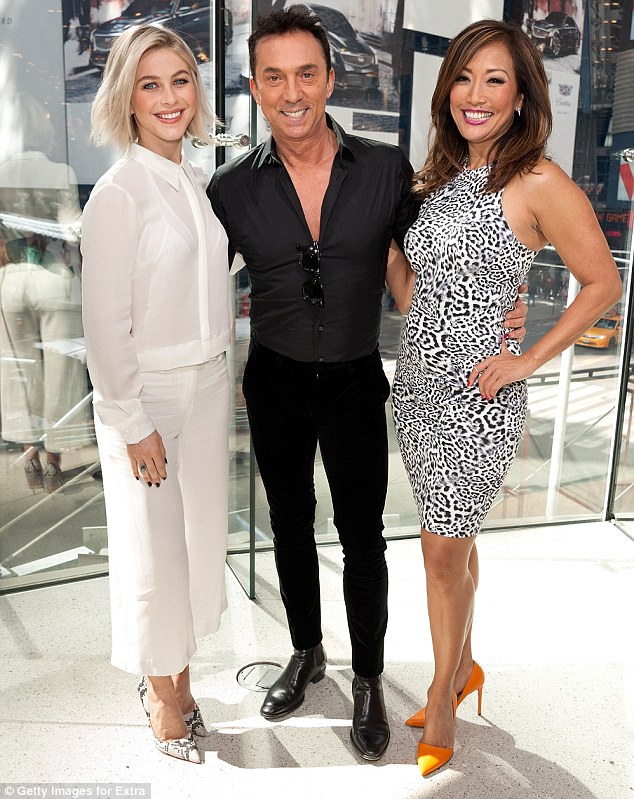 Julianne Hough promotes Dancing with the Stars with her fellow judges Carrie Ann Inaba and Bruno Tonioli in New York City on March 13, 2015
Julianne's all-white outfit is from A.L.C., while her snake-print pumps are from Kurt Geiger London. They're the "Britton" pumps, a style detailed with pointed toes and a wedge-like section at the top of their cigarette-thin 4.25-inch-tall heels. I couldn't find them in snake print online, but here are other variations of the Britton for reference: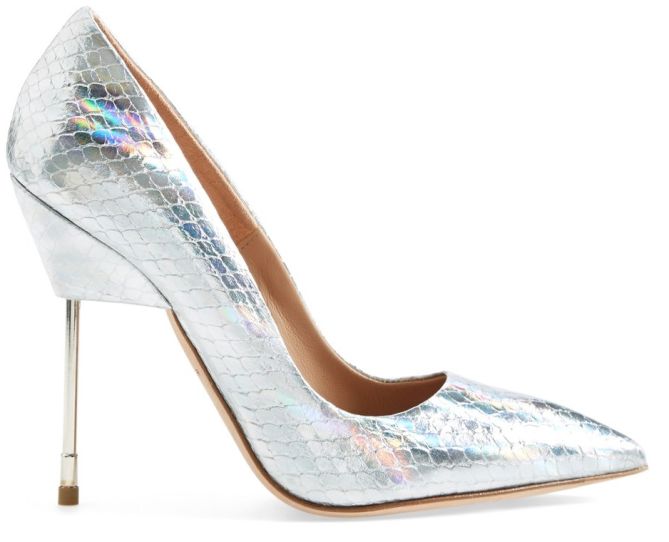 Kurt Geiger London Britton Pumps in Metallic Silver Snake, $500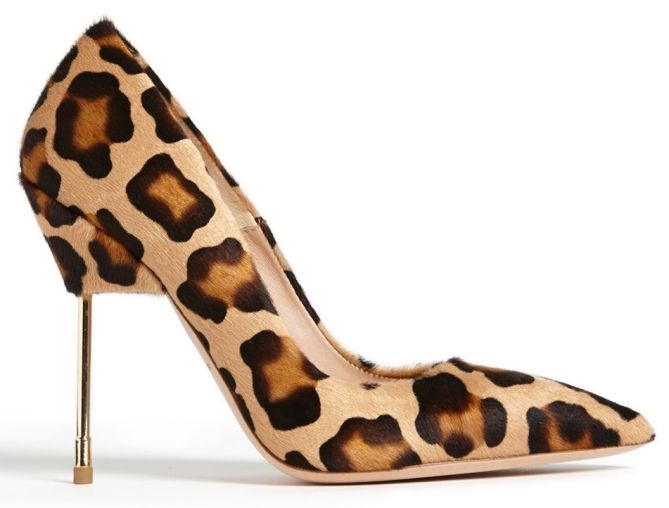 Kurt Geiger London Britton Pumps in Leopard, $500
You like? They're available for the taking, and yours for $500.
I agree, the prices of Kurt Geiger shoes have increased by a significant percentage. What's unique about the pair, really, are the heels. They look very similar to the heels on the Givenchy Matilda sandals. If you're after the one-of-kind silhouette, then you'll need to grab a pair of KG or Givenchy shoes, nothing else.
If you're on a budget, however, you can try to find a knock-off or steal Julianne's look for less with these snake-effect pumps from Steve Madden instead: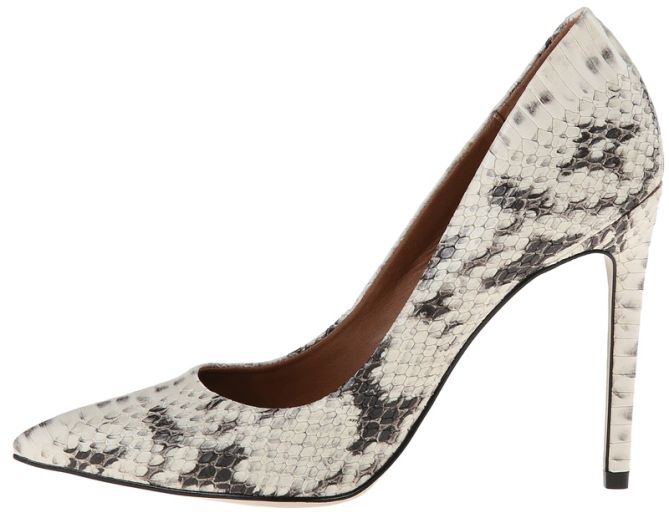 Steve Madden Proto Pumps, $100