Julia Roberts is how old?
Yes, I believe she's 46. Though it certainly didn't look like it when she attended the GLSEN Respect Awards in Beverly Hills last week. The seasoned actress slipped into a boldly-printed dress for the occasion, then teamed the frock with nude studded pointy stilettos.
It was a bit unexpected coming from Julia, but you know what? I think she looked amazing. She even paired the leopard-print number with a red coat while on the way to the venue; and the contrast it created was pure beauty.
Check out Julia below, then tell me if you agree: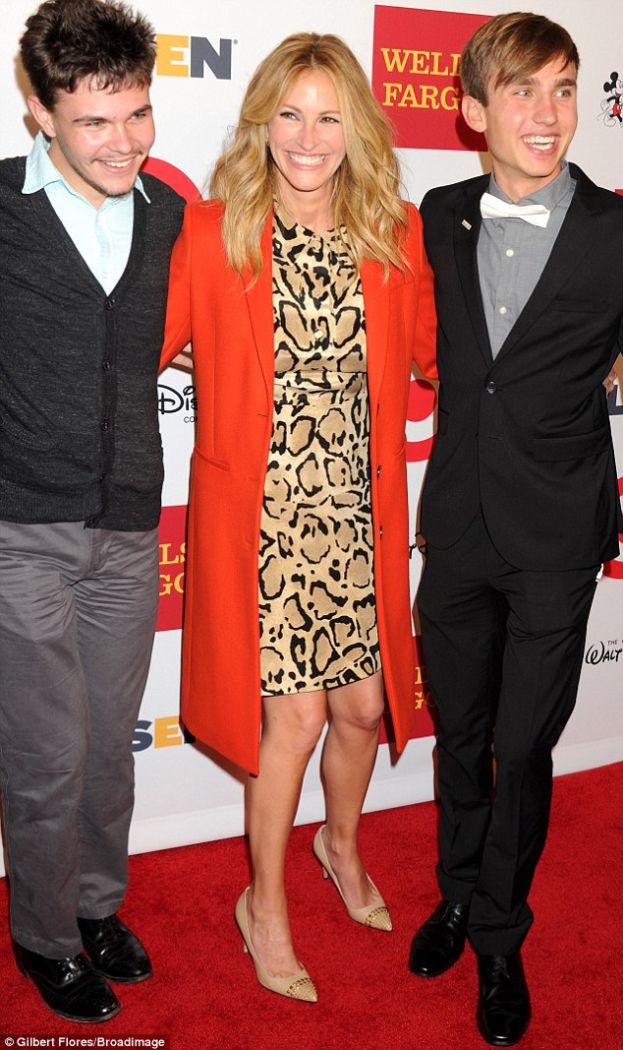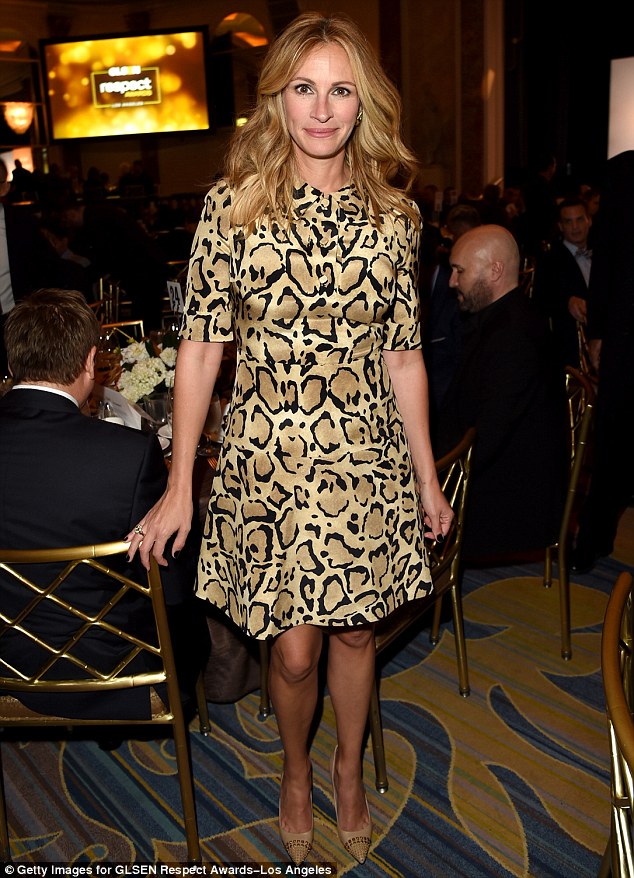 Julia Roberts rocks a leopard print dress with her studded pumps and and red coat as she attends the GLSEN Respect Awards in Beverly Hills on October 17, 2014
Well, what's the verdict, hit or miss? Hot or not? Do you think she was able to handle that statement-making frock or did  it just overwhelm her?
Also, how do you like the way she finished the mix with studded cap toe pumps? Did she overdo on the extrast? Should she have worn a more classic pair of shoes?
Julia's whole outfit is from Gucci (dress, coat, and shoes). Her pumps, in particular, are the "Coline" Studded Cap Toe Heels. I couldn't find them in nude, but here's the black variant for your reference: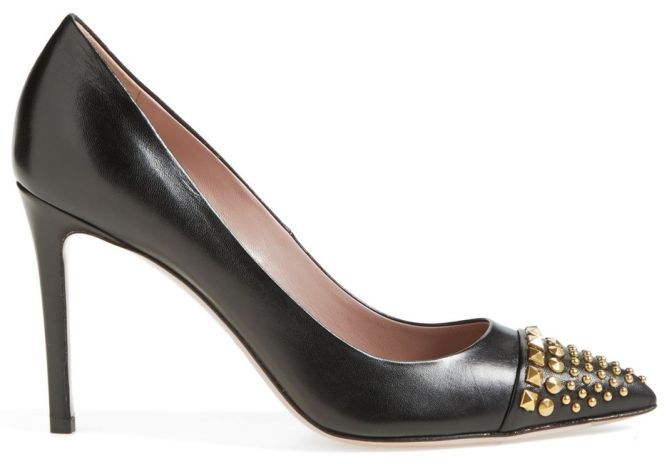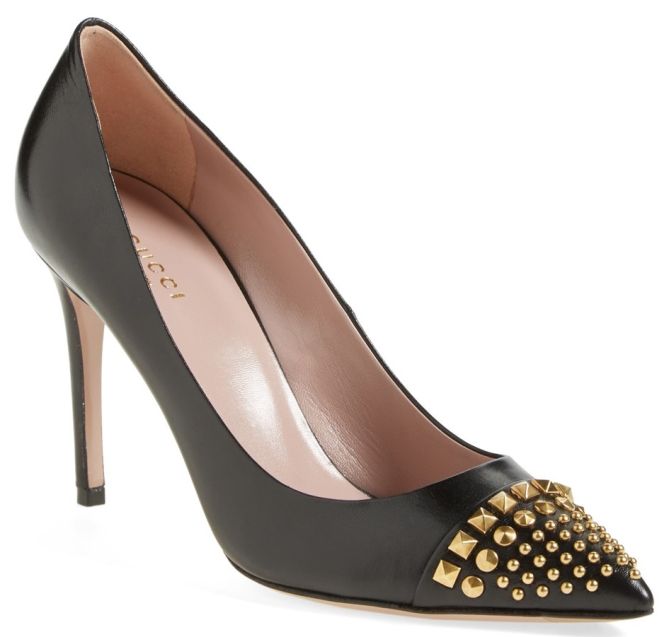 Gucci Coline Studded Cap Toe Pumps, $650
The Coline pumps feature a very classic silhouette jazzed up by a series of studs in gradating sizes and various shapes decorating the front of the shoes. They also feature heels that are 3.5 inches tall, so they are relatively easy to walk in. If you like what you see here, you can score the studded Coline online. A t-strap version can also be had for the price of $750: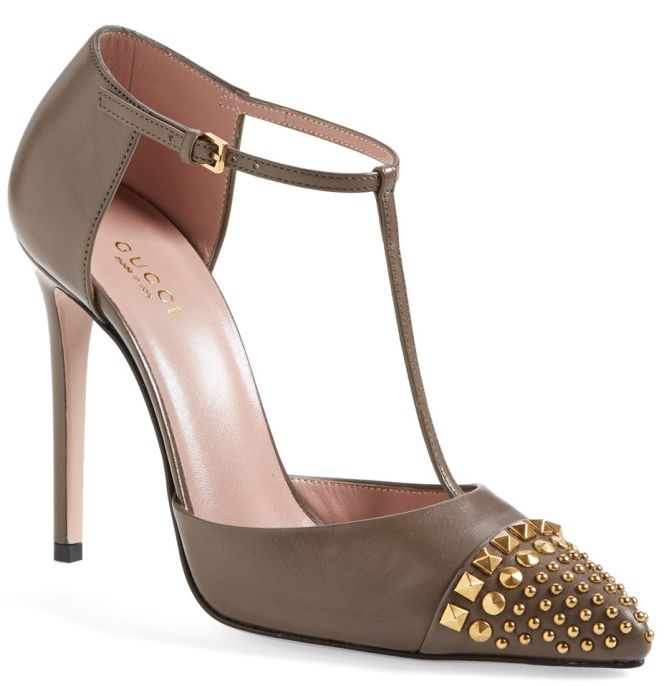 Gucci Coline Studded Cap Toe T-Strap Pumps, $750
For the gals on a budget, I'm sorry but I couldn't find anything similar to these shoes with the limited time I had. However, I did come across these studded pumps from Guess that may give you the fix if  studs are what you fancy: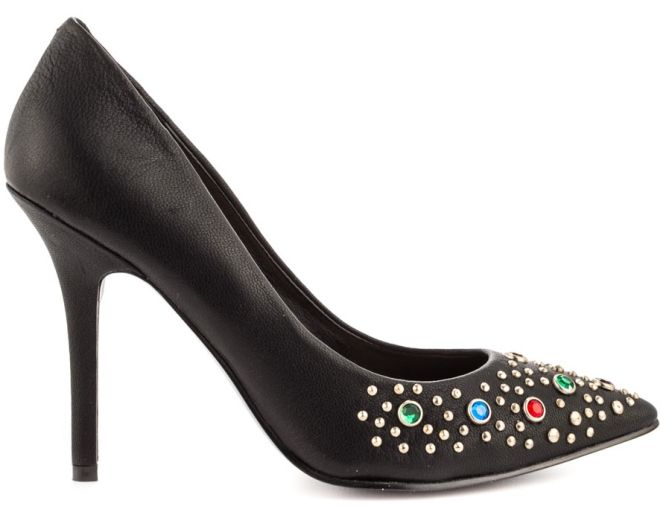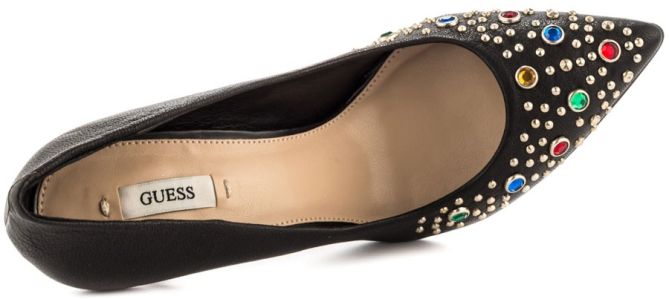 GUESS Plasa Pumps, $100