Jessica Wright's fashion line must be doing well because the TOWIE star recently added a sexy swimsuit collection to her line-up.
On Thursday, she promoted the range at the Ann Summers Birmingham store. For the occasion, Jessica slipped into a figure-hugging V-neck floral frock from her very own collection (which you can find here), but unexpectedly finished the getup with t-strap heels that didn't exactly complement the dress save for the fact that it was in sky-blue color.
A designer watch, a pendant necklace, and flawless hair and makeup were the brunette beauty's finishing touches. Altogether, I would say the whole outfit was well-appointed save for the choice in footwear. Check out Jessica below, then tell me if you agree: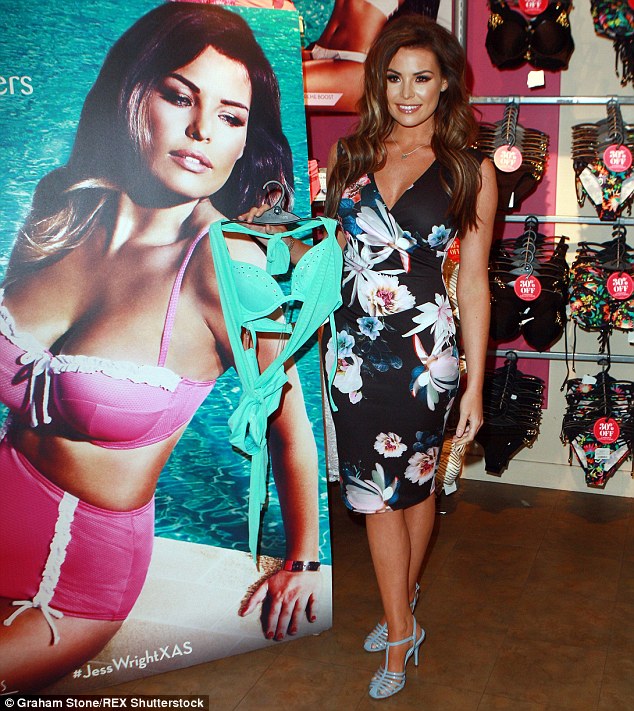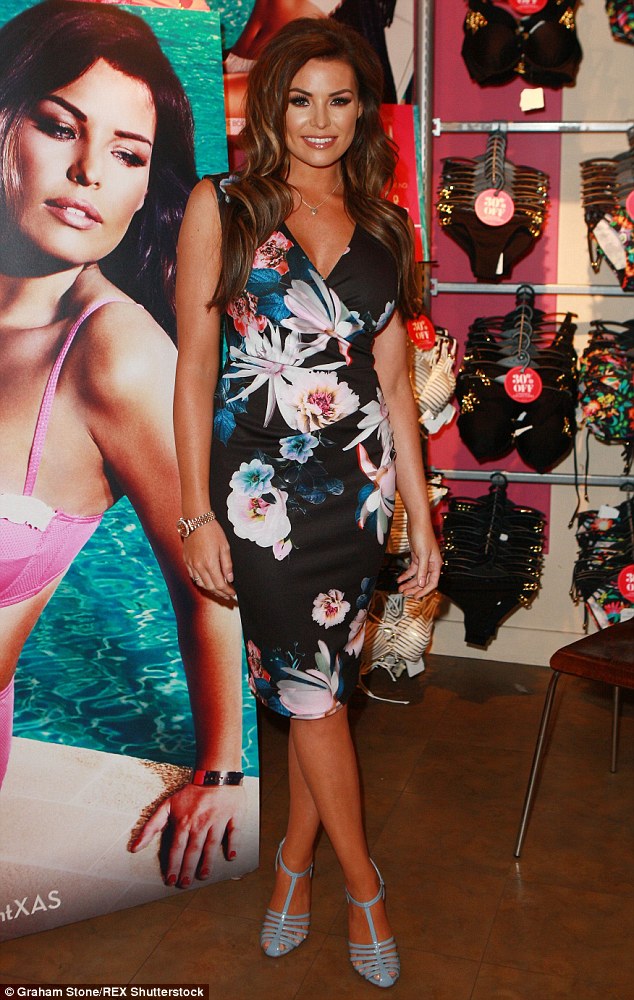 Jessica Wright launches her swimwear line at Ann Summers in Birmingham on May 28, 2015
Well, do you think Jessica failed to impress with those sky-blue shoes, or did she nail the whole getup perfectly?
Personally, I'm not too fond of the shoe silhouette because it looks a little old fashioned — kind of like the shape of fisherman sandals.
With that said, however, I do recognize the fact that such a shoe style can look good provided it is worn with the right items. Unfortunately, Jessica's sexy floral dress (in my opinion), isn't one of them. Also, if she really wanted to wear t-strap pumps with the dress, a pointier pair would have made a huge difference. For instance, had she chosen the "Carrie" from SJP, the whole getup would have looked so much better.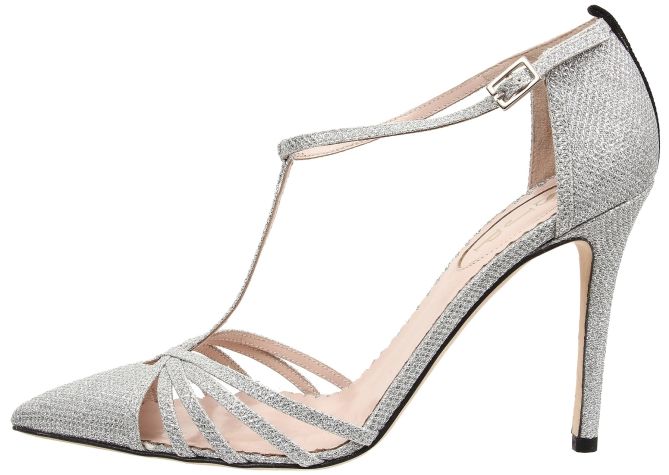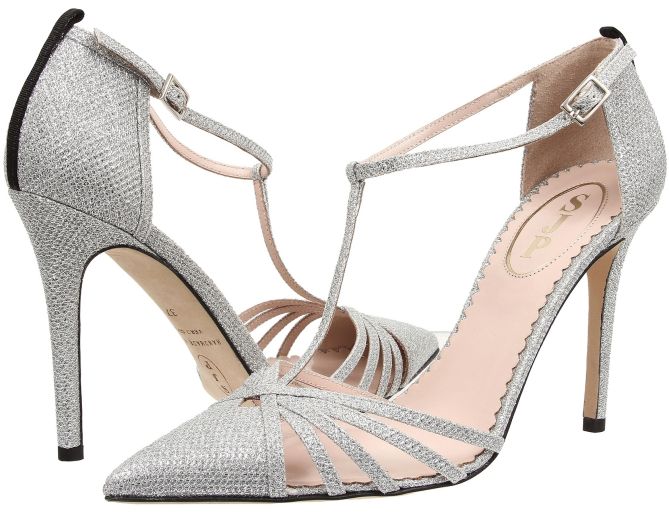 SJP Sarah Jessica Parker Carrie Pumps, $375
I couldn't find any details on Jessica's t-straps, but if you like the mix she put together, I suggest you replicate it using the SJP Carrie posted above instead. I guarantee you will look a whole lot sexier.