Jessica Simpson was spotted with her husband Eric Johnson in West Hollywood. They dined ad Serafina. Let's copy her look!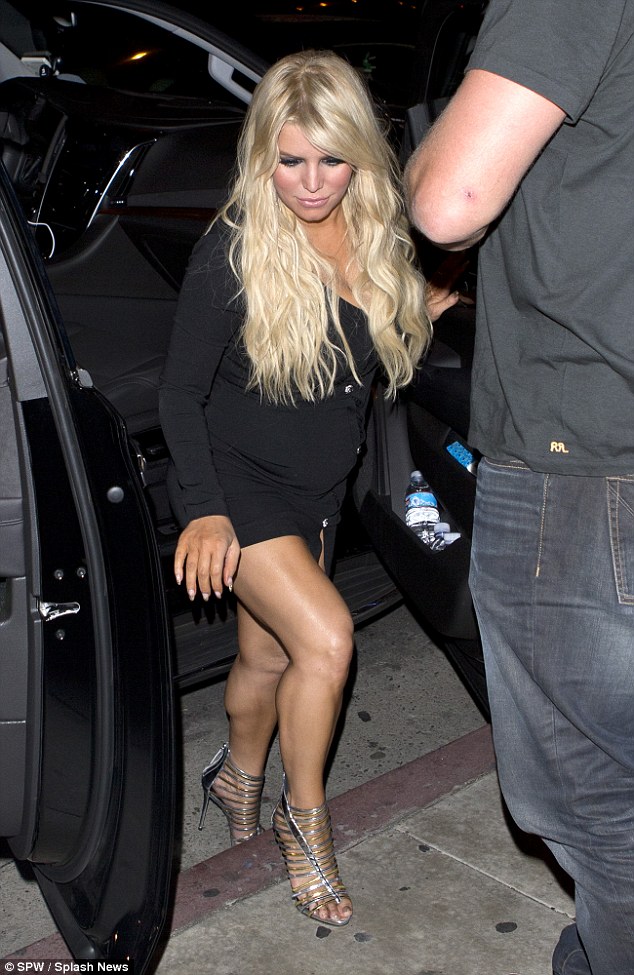 The singer chose to put the focus on her legs with a black long sleeves super mini dress. The dress had some mesh panels that put her curves at her best. Her tanned legs was on show. At her hand a gigantic black leather tote. Her petite figure looks gorgeous dispite her low stature.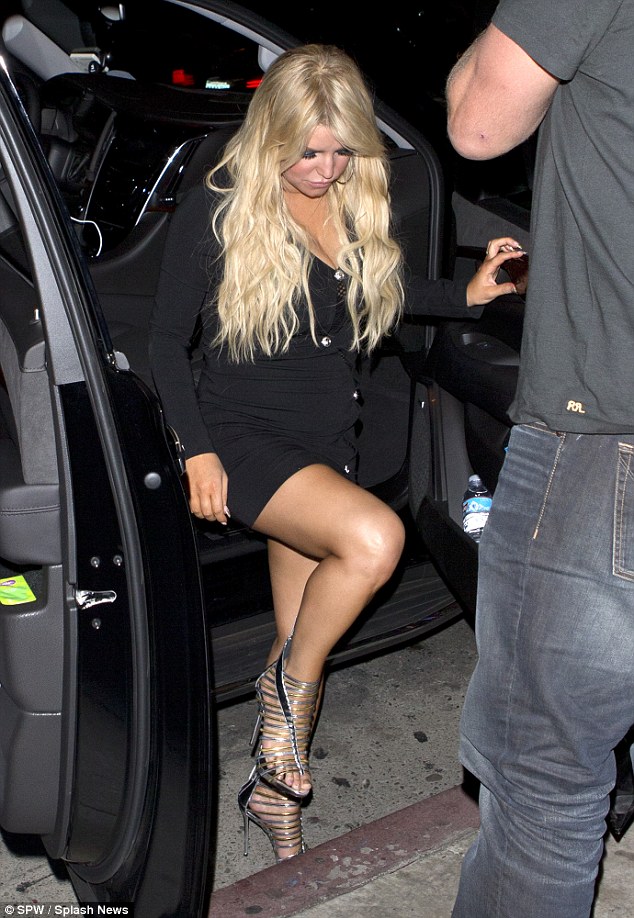 To complete the look she wore strappy metallic heels from Giuseppe Zanotti of about 850 dollars. She seems couldn't walk properly with those high heels!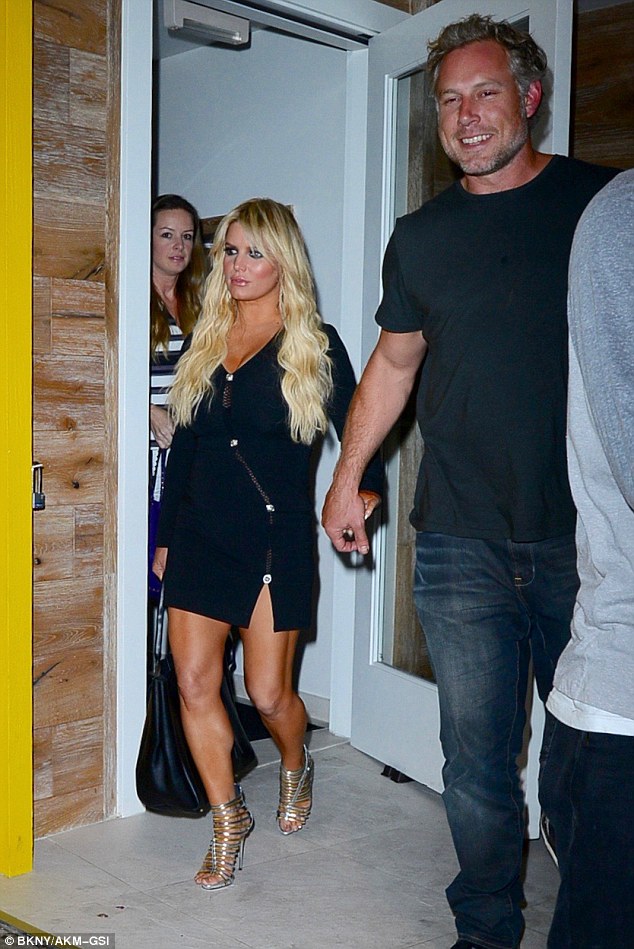 She teamed the outfit with her blonde waves loose around her shoulders. For the make-up focus was on her eyes (smokey option). Her lips was shiny with a nude lipgloss. For her many she opted for killer stiletto nails with golden tips.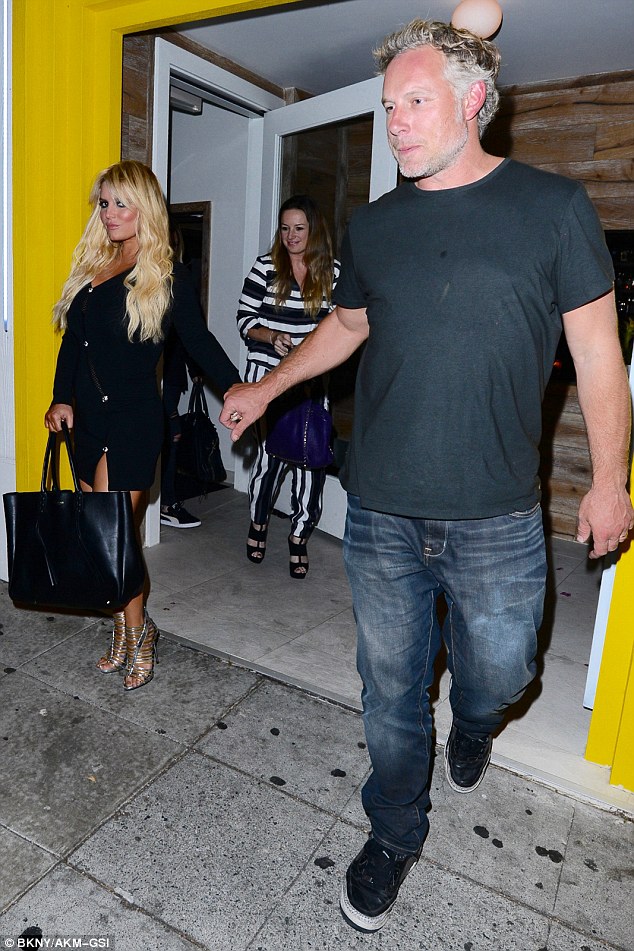 The couple married in 2014 had a fantastic Halloween: Jessica and her husband dress up Grease subjects: Danny Zuko and Sandra Double Dee.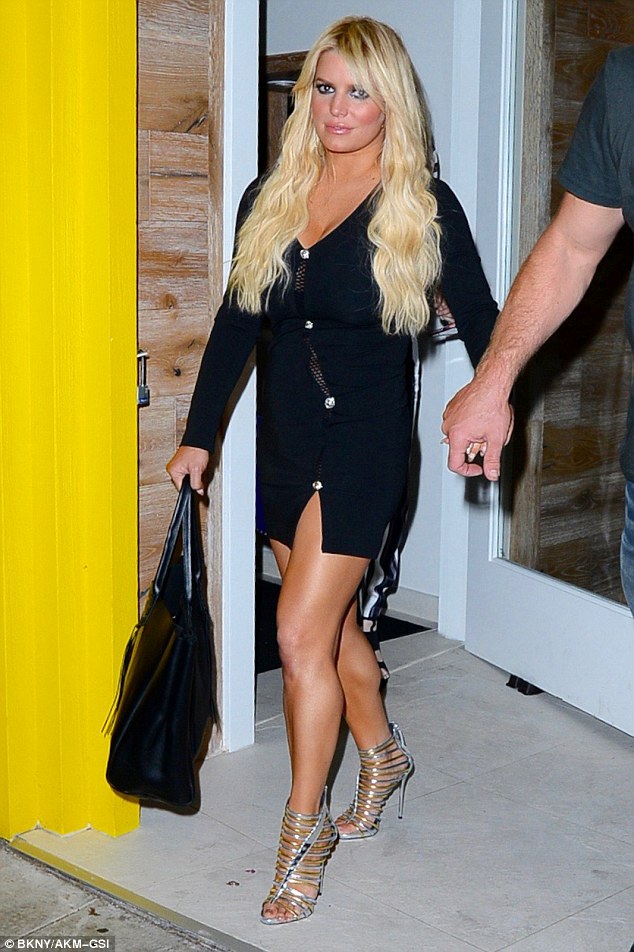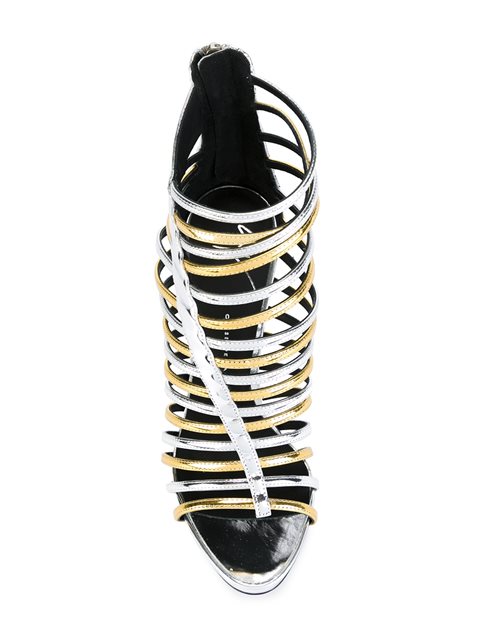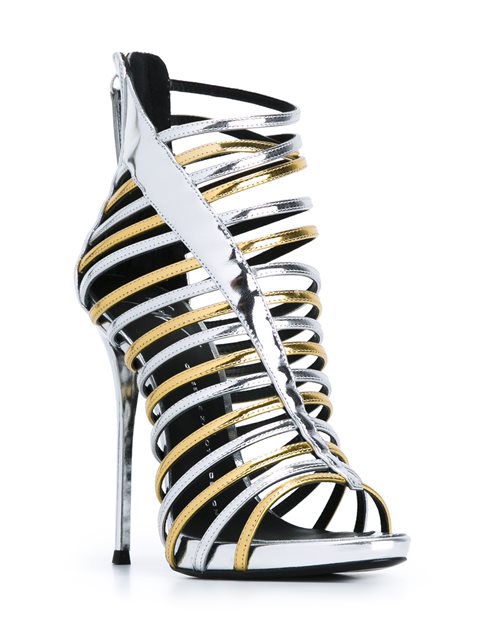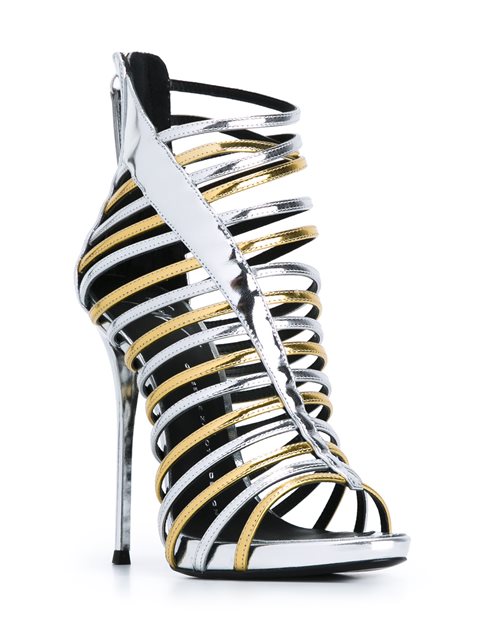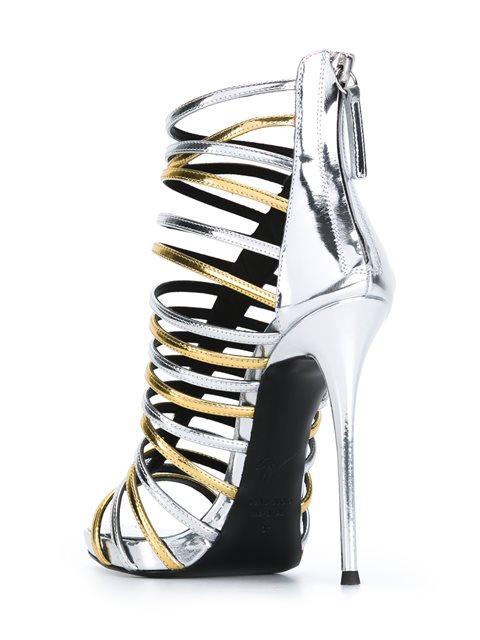 Priscilla caged stiletto sandals $846
If you haven't 800 dollars to invest, you could copy Jessica Simpson Sandals with our suggestions. Clicking below you'll could buy a similar pair from Faith on Asos.