I can't help but think that Jessica Simpson has become a tad obsessed with looking fit and trim. I wonder how often and how long she exercises daily because her legs are looker more and more toned. She's also looking thinner than ever. The singer-turned-entrepreneur posted these very revealing pictures of herself in a super short fringed LBD on Instagram recently.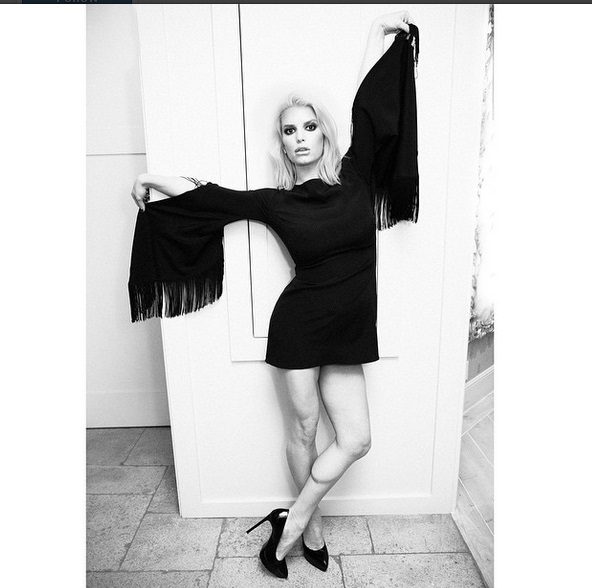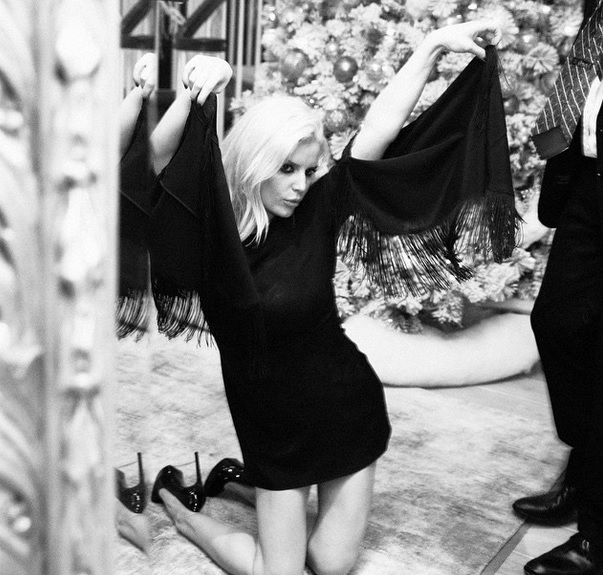 Jessica Simpson flaunts her trim figure in a fringed LBD with these Instagram photos, December 21, 2014
As you can see, she has pretty much lost all the baby weight and so much more. Her legs are literally ripped! I hate to say this but I don't like her this away. I actually prefer her with a bit of meat.
What about you, any thoughts on these photos? Do you think she looks fantastic as is? Or is her body becoming a little too stringy?
Now enough on Jessica's weight. How about we talk about the fashion?
I'm guessing these shots, or the outfit at least, are for a magazine editorial. I've yet to get the deetz on her fringed dress (not a fan of it, but I'm not going to judge) but it appears that she used a pair of patent Saint Laurent pumps to go with the look.
I'm pertaining to the "Janis" patent pumps rather than the classic "Paris". If you need reference, think of Ariana Grande's white pumps from this post, or simply check out the shoes below: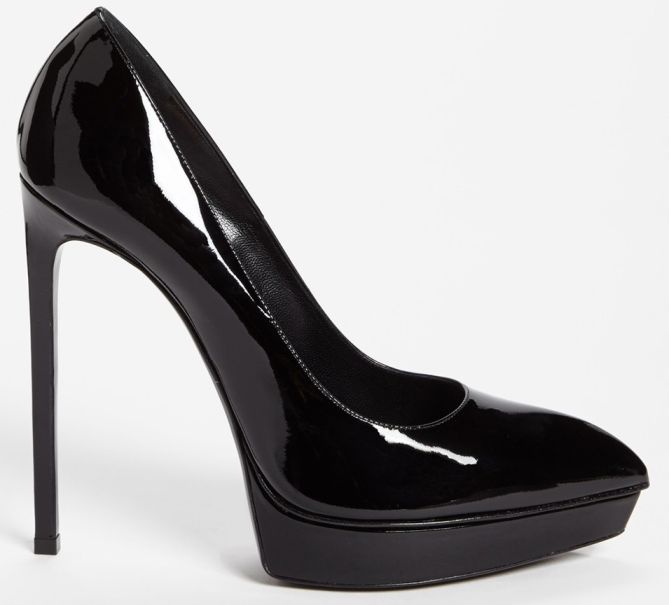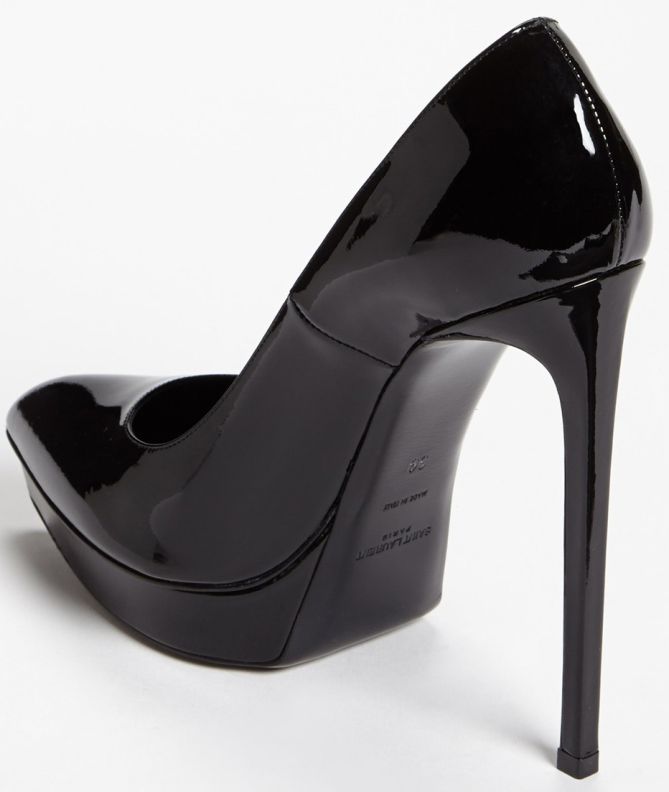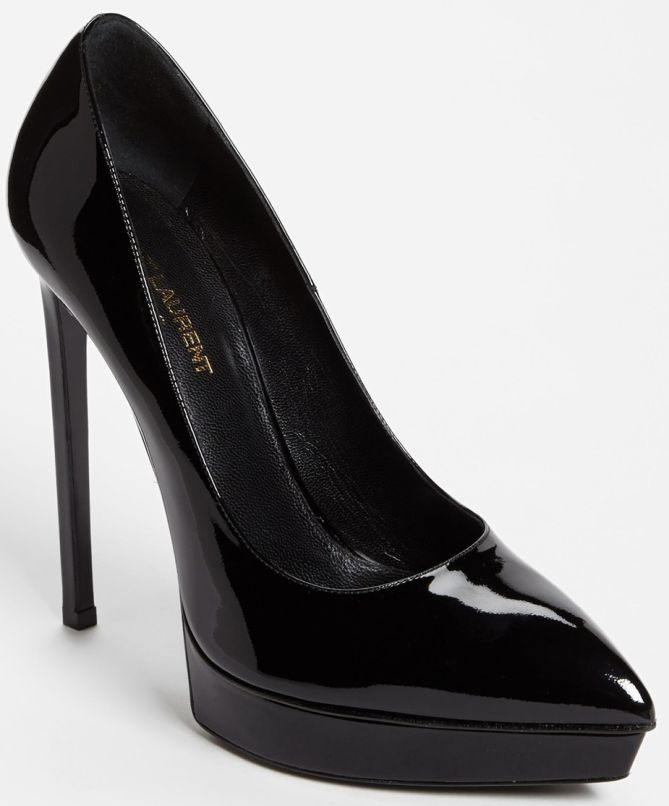 Saint Laurent Janis Patent Pumps, $795
The Janis are a lot like your classic pumps, except they have inch-thick platforms. What I like about this particular style from Saint Laurent is that they don't look bulky. The toes are pointed and the heels are exceptionally slim, which makes them very sexy to wear.
As for the patent material, I can't say I'm a fan of high-shine, but black patent has its appeal sometimes. In this case, they make the pumps look really sleek and kind of futuristic. If you can appreciate that, you're free to grab Jessica's Saint Laurent Janis  pumps online. They retail at $795.