Remember when Jessica Simpson starred in the remake of Dukes of Hazzard back in 2005?
Her body was exceptionally toned back then, and she had the boobs and butt to go with it too. Soon after, however, Jessica got a lot of flak for gaining weight. Of course, that didn't really bother her so much.
Now, after a marriage and two lovely babies, Jessica's figure is officially back. It seems motherhood suits the singer-turned-entrepreneur quite well. In fact, you will find her flaunting her famous goods in the new Jessica Simpson Collection campaign.
In it, Jess showcases her toned body while decked in a series of outfits that include a pair skimpy daisy dukes teamed with fringed booties — shoes that you definitely won't miss.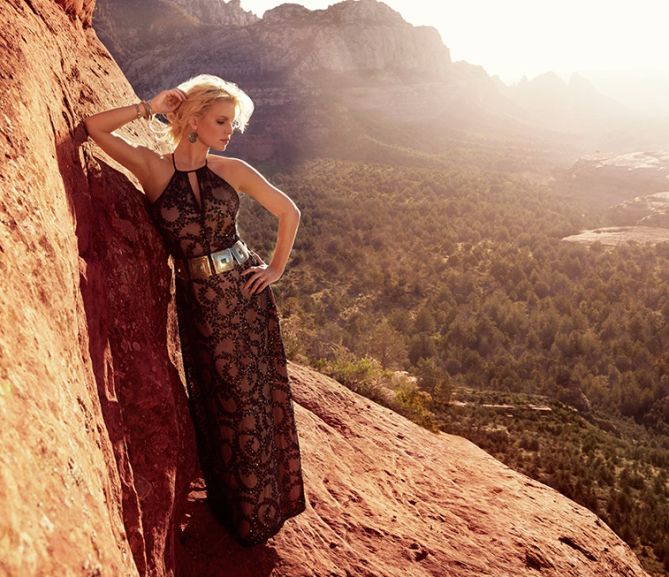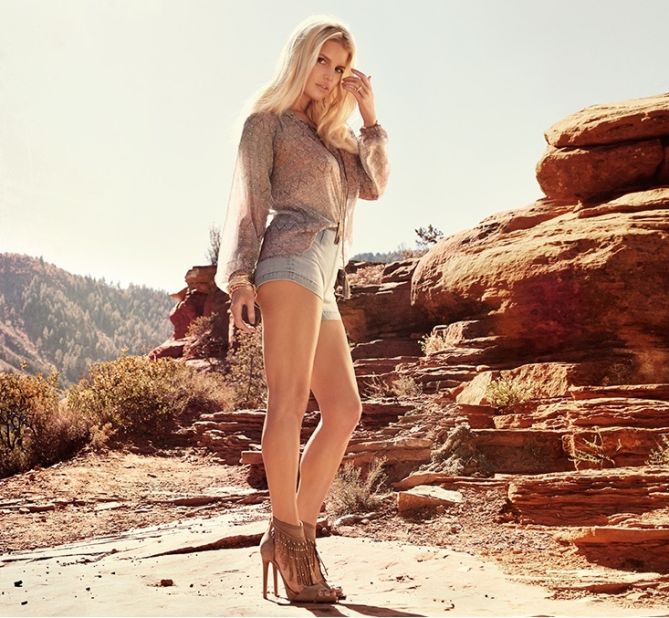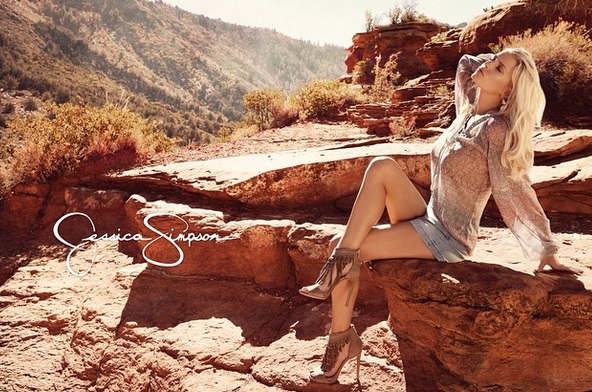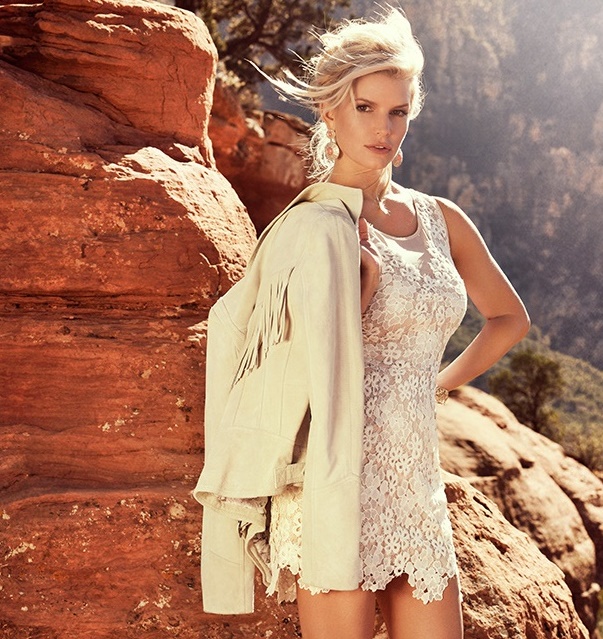 Jessica Simpson flaunts her figure in a series of outfits for the spring 2015 campaign of her fashion line
Wow.  She looks fantastic. Would you agree?
Yes, the photos could be edited. But seriously, if you check the behind-the-scenes footage, you'll realize she looks just as good.
Now on to Jessica's spring 2015 fringe sandals, you'll be happy to know that you can now score the pair online. They're the "Reiko" sandals, a style that features studded fringes, zipper closures on the back for ease of wear, and slim 4.25-inch-tall self covered heels. They retail at an affordable $119, so you also won't feel too guilty about scoring a pair: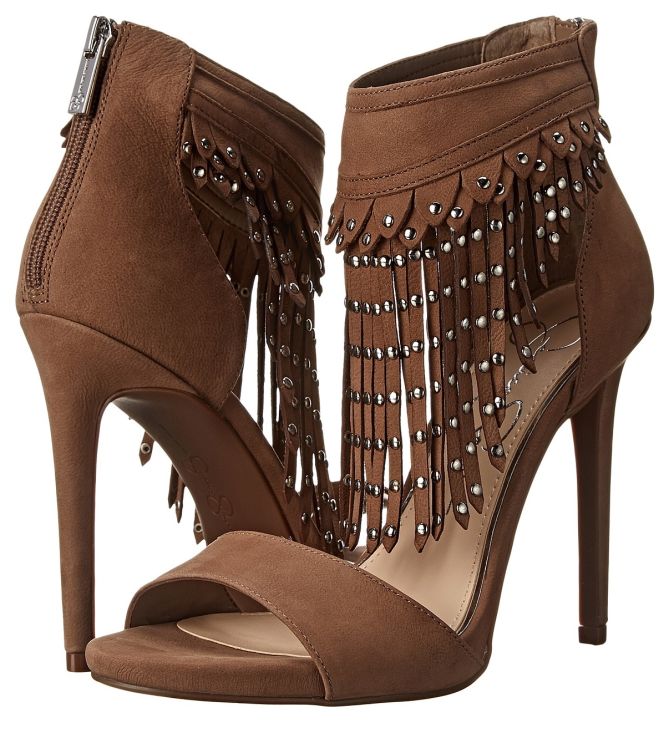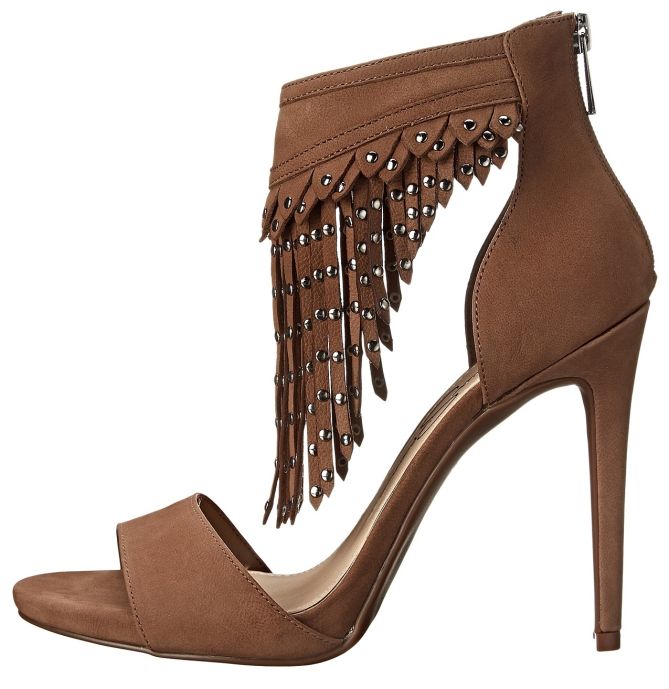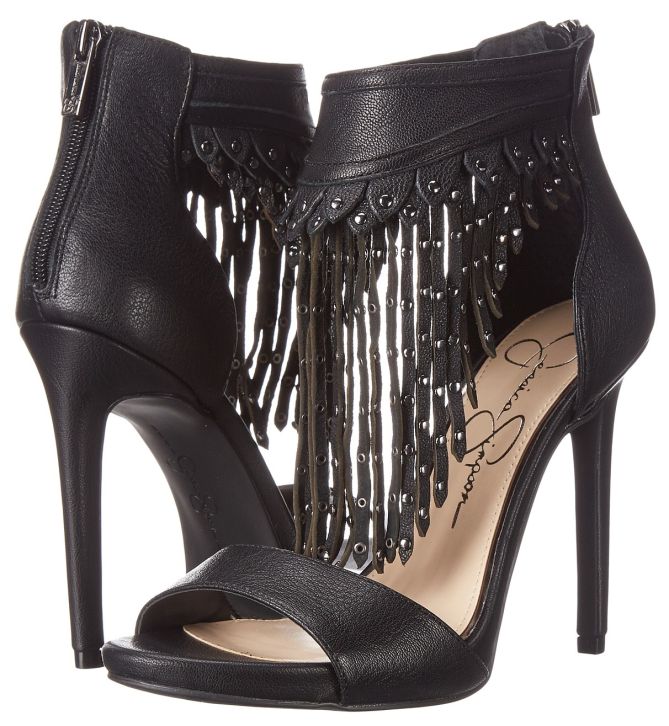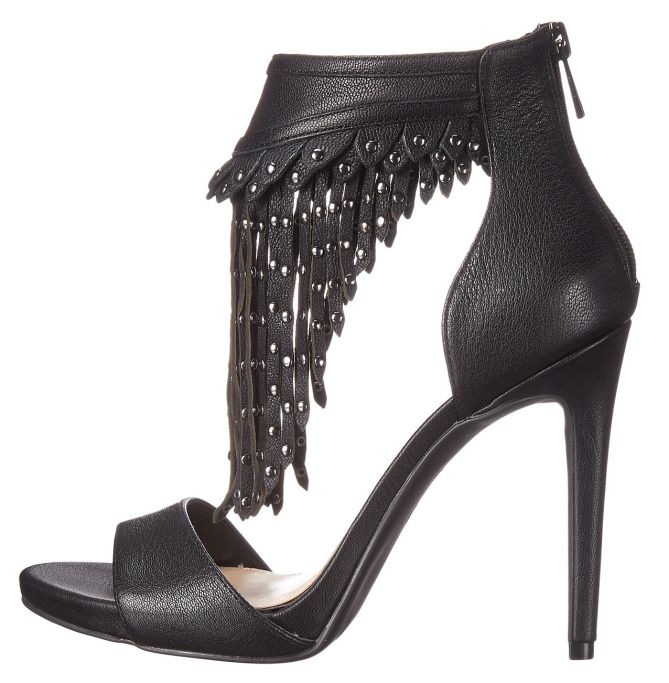 Jessica Simpson Reiko Sandals in Taupe and Black, $119
The sandals are very spring appropriate. They're bohemian and sexy all rolled into one. If you want a pair, I suggest you grab one. Team with a pair of skimpy daisy dukes and a loose blouse to steal Jessica's style.