Mixed-race girls, especially half-Japanese women, are exceptionally beautiful. Think Rumi Neely (model and blogger) and Marie Digby (singer, model, and YouTube sensation).  And then, of course, there's Jessica Michibata, who happens to be part-Japanese part-Argentinean and married to  one of the most good-looking F1 racecar drivers of our time, Jenson Button.
I can understand why the British gent fell in love with her. In fact, one look is enough to tell you why. The two are now married, though still without children, probably because they still want to enjoy their time as a couple together before expanding the family.
Speaking of  Jessica, the model attended a fashion show in Monaco on Friday. For the event, she slipped into a stunning white Vionnet dress fashioned with a split-front detail that went all the way up to her waist. Naturally, the nude panties she wore underneath peeked out.
I'm guessing she expected it, but I kind of wish she wore bright white panties to match the color of the dress instead. Other than that minor issue, Jessica did the dress justice by teaming it with gorgeous can't-ignore footwear —  a pair of strappy heels in white and blue embellished with round add-ons at the toes. Simply said, Jessica looked breathtaking in the whole getup.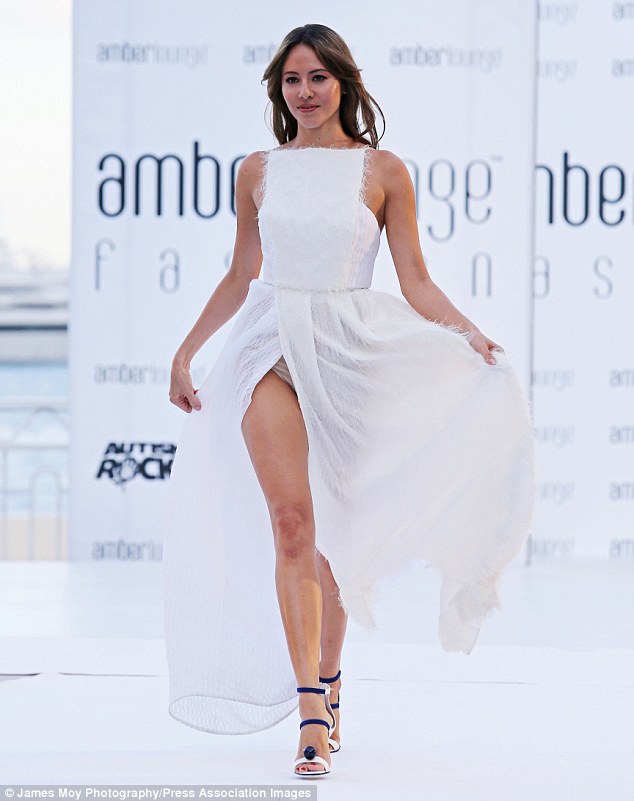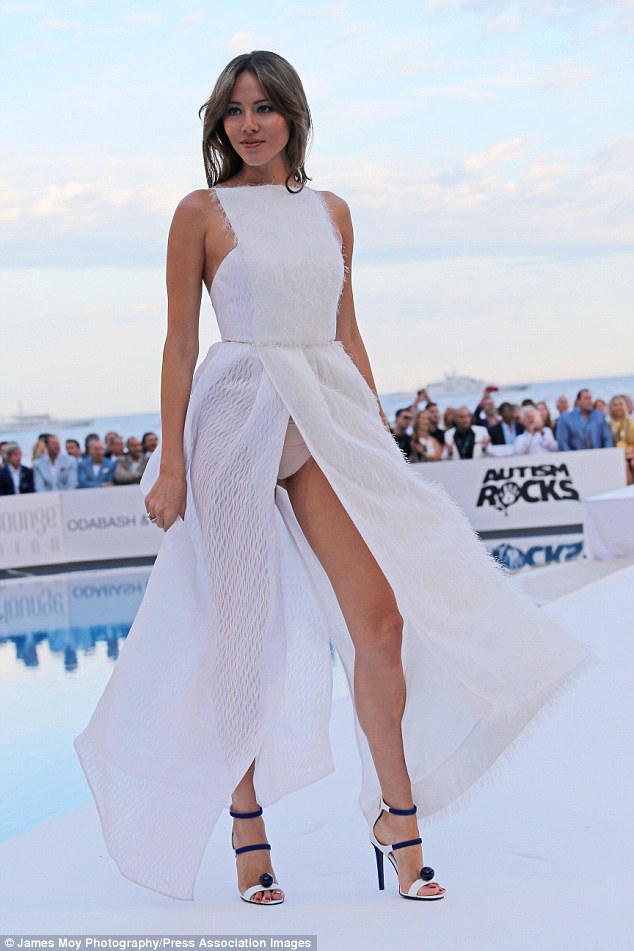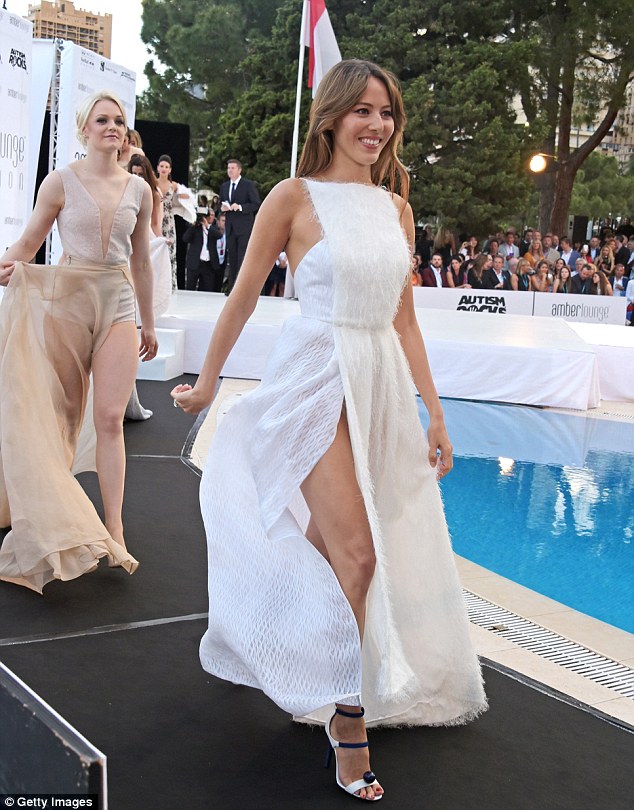 Jenson Button's wife, Jessica Michibata, attends a fashion show in Monaco on May 22, 2015
Doesn't she look amazing? The dress is lovely. But you know what? I love the shoes even more!
I tried to locate them online, but couldn't find them. No details have been released yet, so I may have to wait a while before I can give you any tidbits on the pair.
In the meantime, however, allow me to leave you with a similar-looking option from Fendi. These sandals don't come with the ball-shaped add-ons at the toes,  but they do feature circular details on the heels and straps. They're also two-toned. Wear them with a long white dress to channel Jessica's style.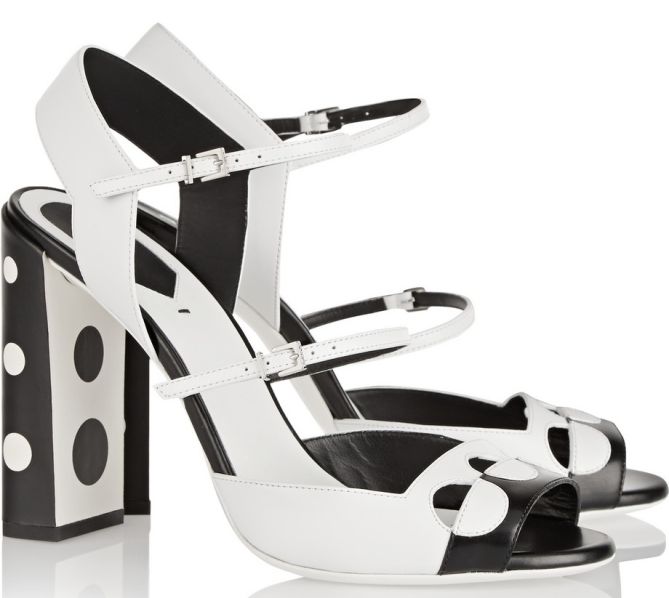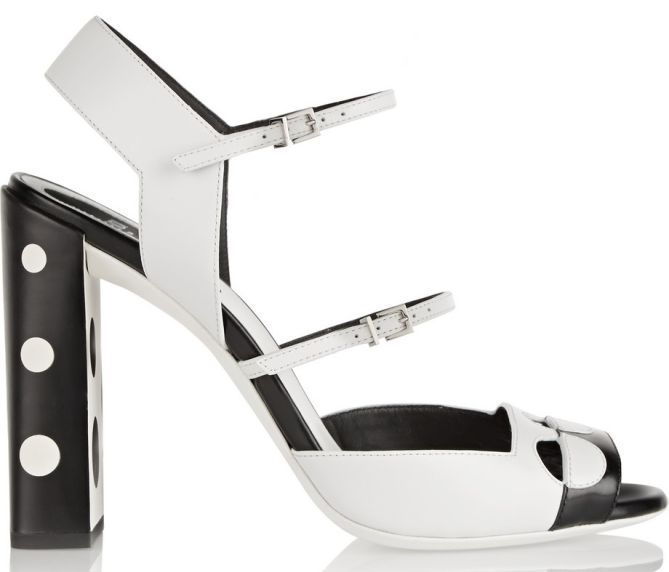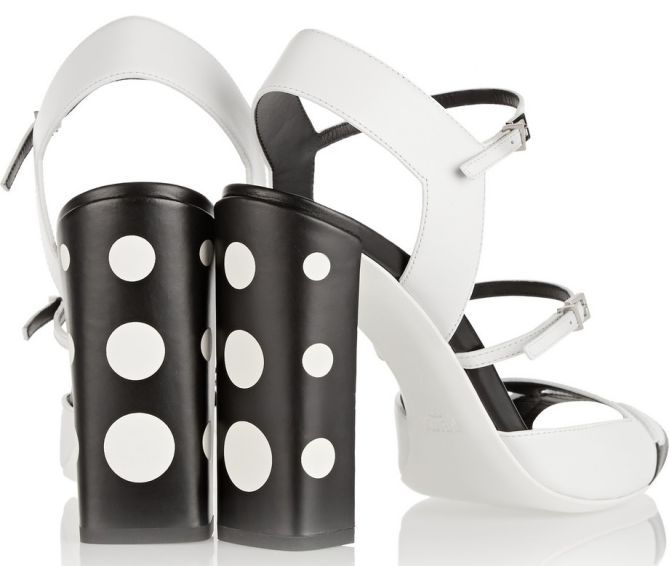 Fendi Cutout Two Tone Sandals, $950