The skater dress. It's a fit n' flare frock that is almost always flattering. I've yet to find someone who doesn't look good in a skater dress. Even a chunkier figure can rock one and get away with it. Plus, skater dresses are very feminine, flirty, girly, and fun.
But here's the thing: did you know that you CAN also look edgy in a skater dress?
Yes. Jessica Hart just reminded me today that it is possible. The Aussie model was spotted attending the Preen presentation at London Fashion Week on Sunday, and for the front-row appearance, she wore something totally unexpected — a low-cut fit n' flare frock teamed with chunky combat boots!
To add more drama to the mix, Jessica complemented the pairing with a furry backpack and some red lip tint. The overall effect was perfection — sexy, feminine, fierce, edgy and super cool.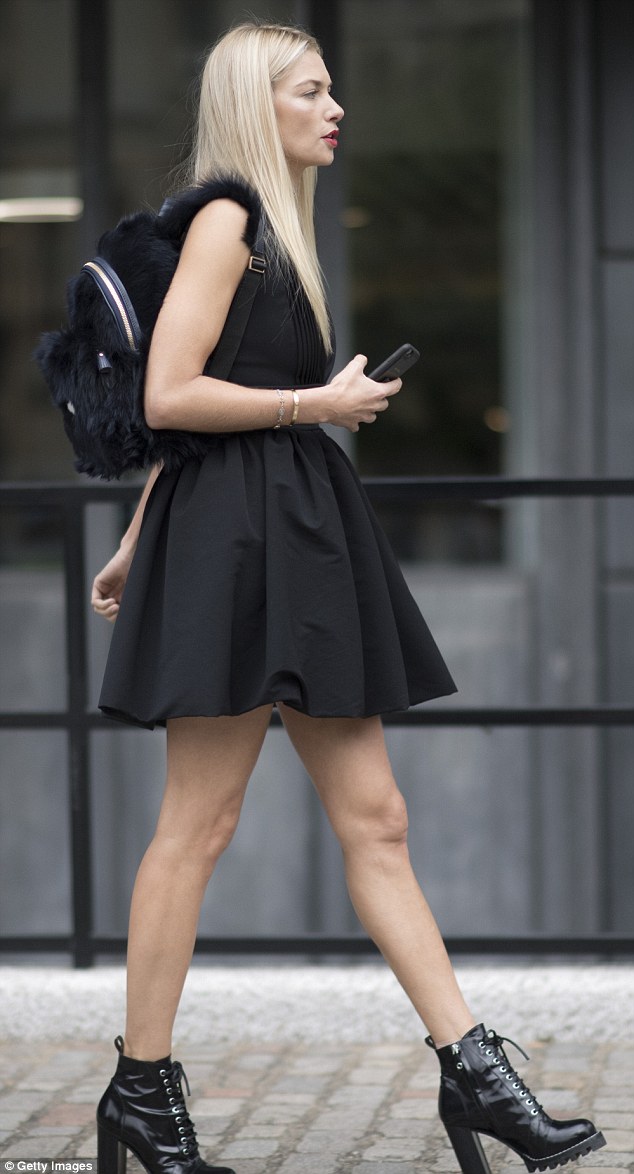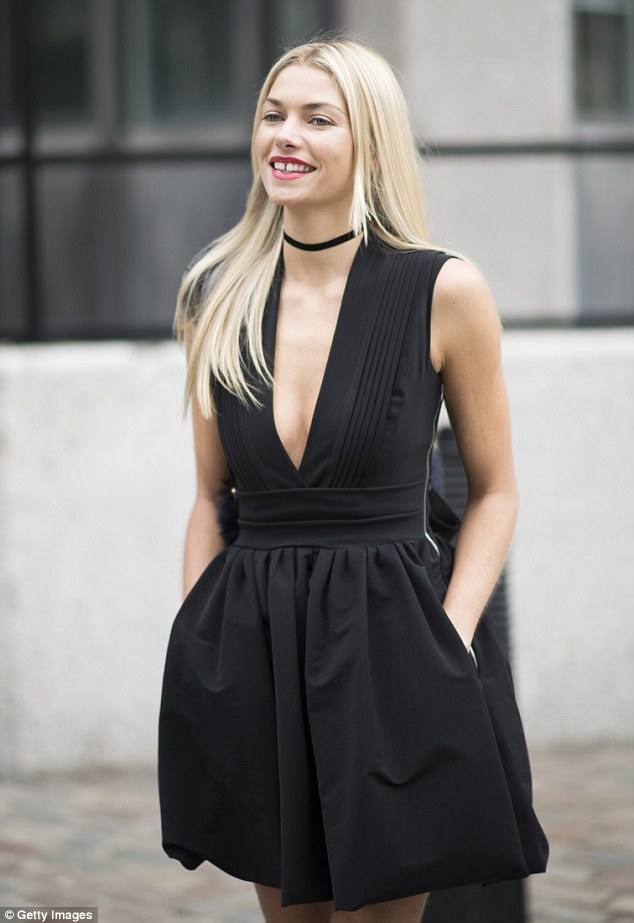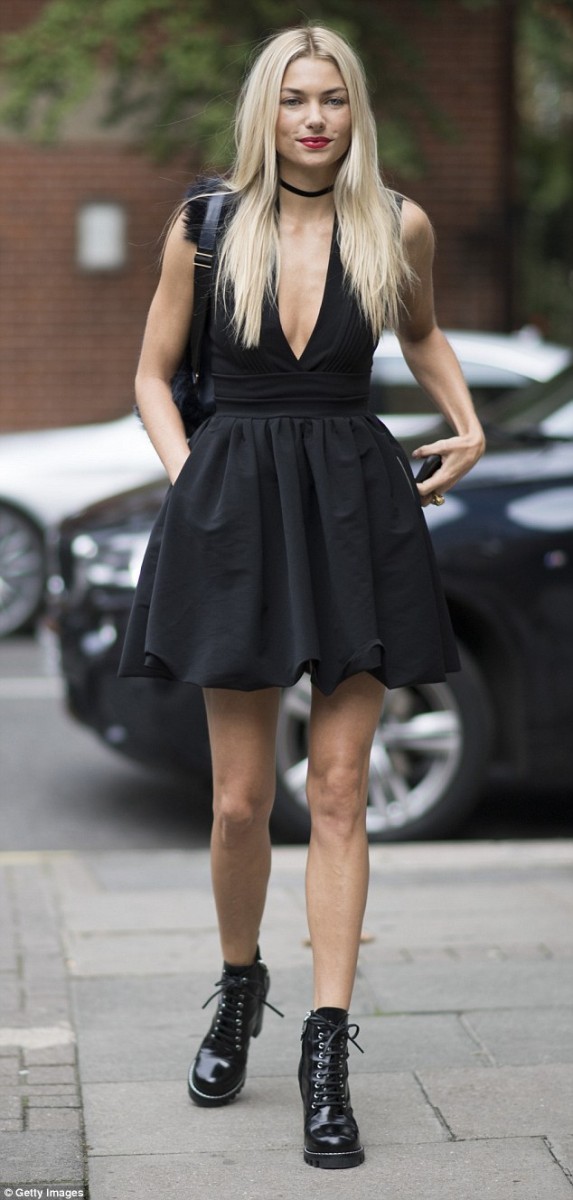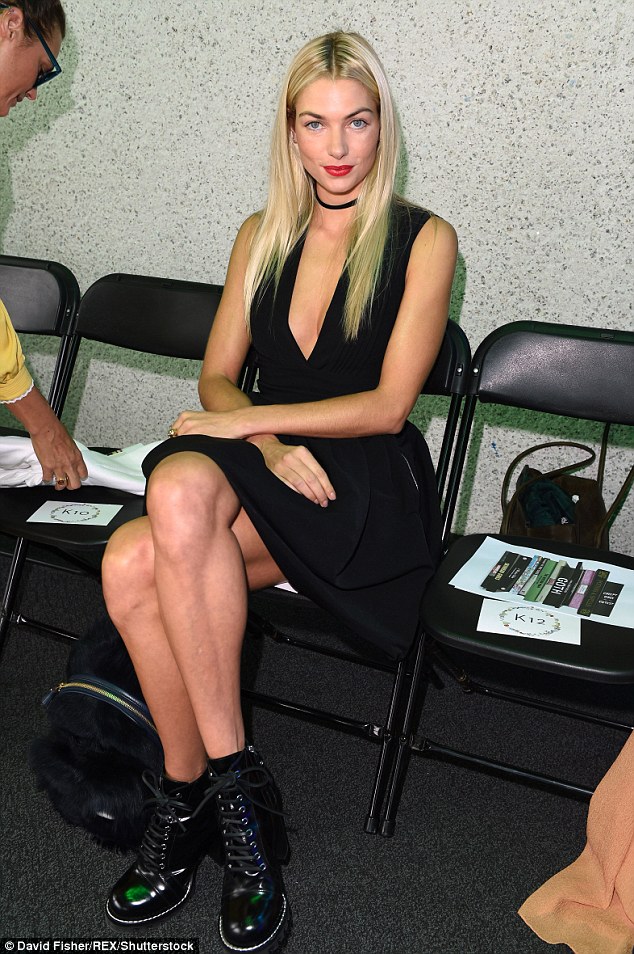 Jessica Hart attends the Preen presentation at London Fashion Week on September 18, 2016
I'm loving the getup. Aren't you?
What I like about it is its wearability. It's easy to replicate and pull off. You don't need a lot of pieces and you can't go wrong with black either. For fall, simply layer the dress over a black fitted turtleneck top and some tights, and then you're all set.
Here's a pair of boots from Jeffrey Campbell you can use to steal Jessica's style for less. Team with the dress from NastyGal below, and you're good to go. If you want to take the outfit to the next level, complete the getup with a furry backpack, a black choker, and some red lipstick: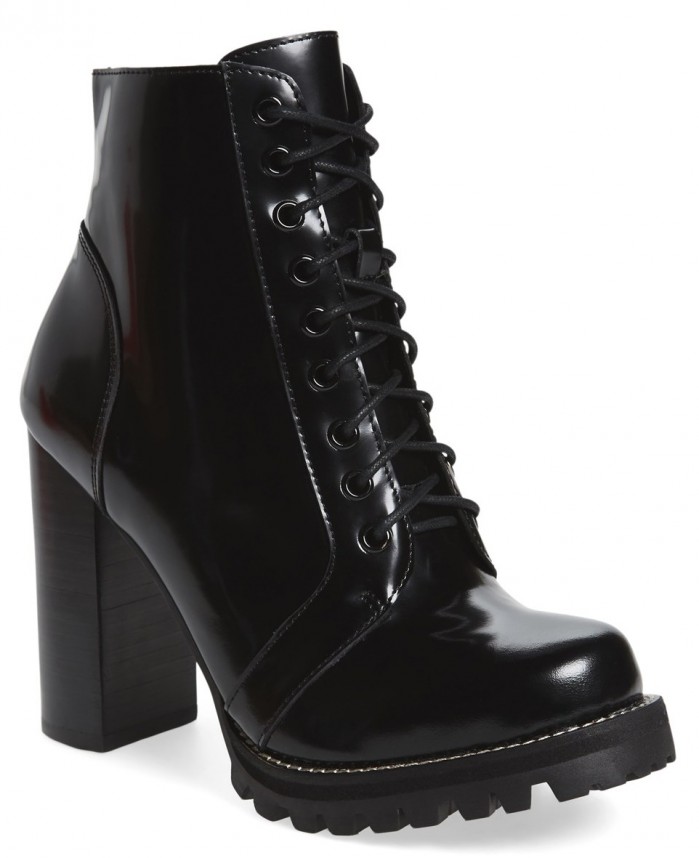 Jeffrey Campbell Legion Lace-Up Boots, $165
NastyGal Stack City Mini Dress, $68
If you're the kind of gal who likes big spending, these boots from Rag & Bone and Alexander McQueen will do the trick. Both will require a lot of moolah to obtain.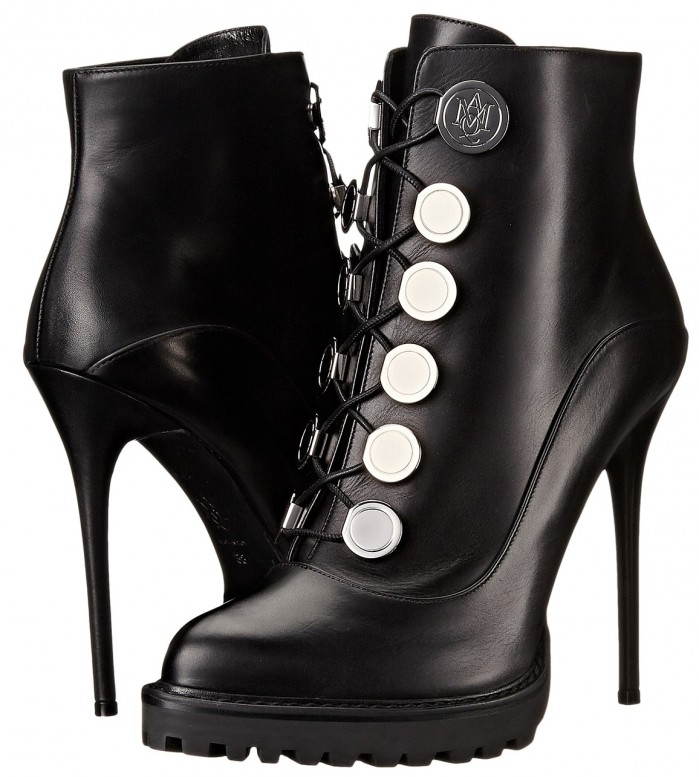 Alexander McQueen Stiv.To Pelle S.Gomm Boots, $1395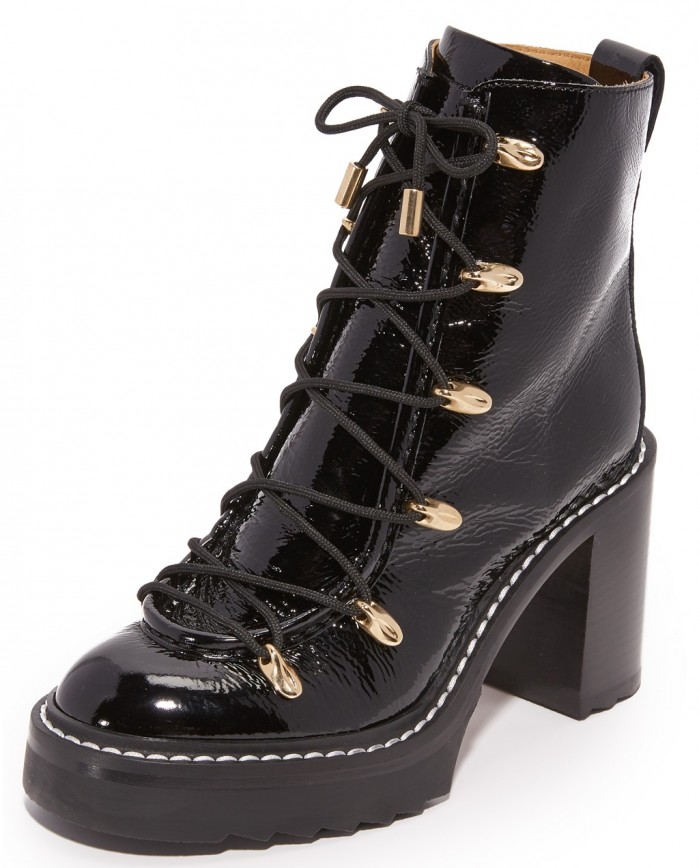 Rag & Bone Sanne Boots, $750