Jessica Chastain was also among the stars who attended the National Board Review Gala held in New York on Tuesday. But unlike Julianne Moore, who channeled her inner diva in a sexy lace-and-floral Dolce & Gabbana ensemble, the actress went for an all-white frock by Alexander McQueen.
To give the outfit more drama, Jessica complemented it with rich red lip color and white pointy intricately detailed pumps. Her top was also cut low to showcase a good amount of cleavage, which gave her look a dose of sex appeal.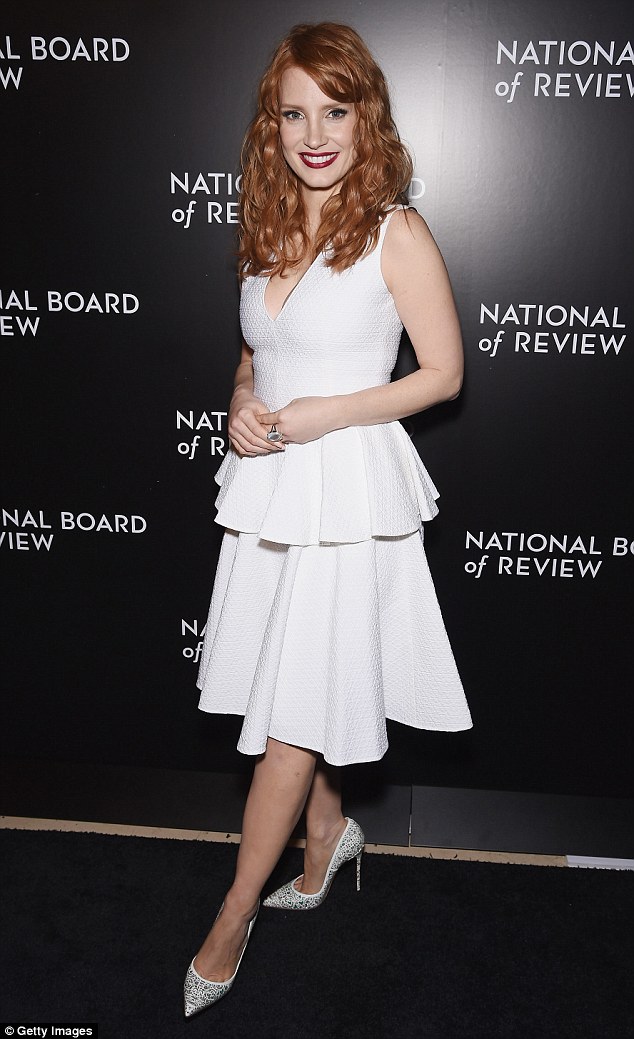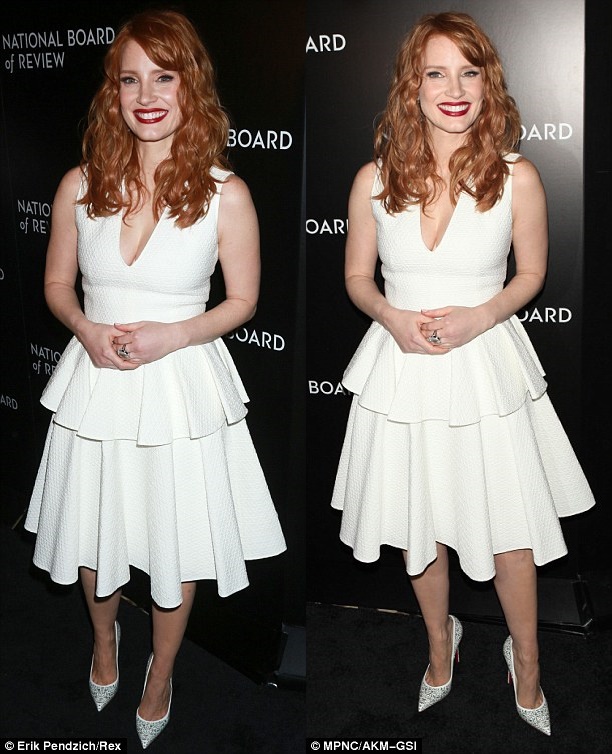 Jessica Chastain attends the 2015 National Board Review Gala in New York on January 6, 2015
Do you think Jessica upstaged Julianne Moore with her all-white ensemble?
I think she might have. Both ladies have alabaster skin and red hair, but I must say, Jessica looked more put together at the event. Would you agree? Who do you think should win this showdown?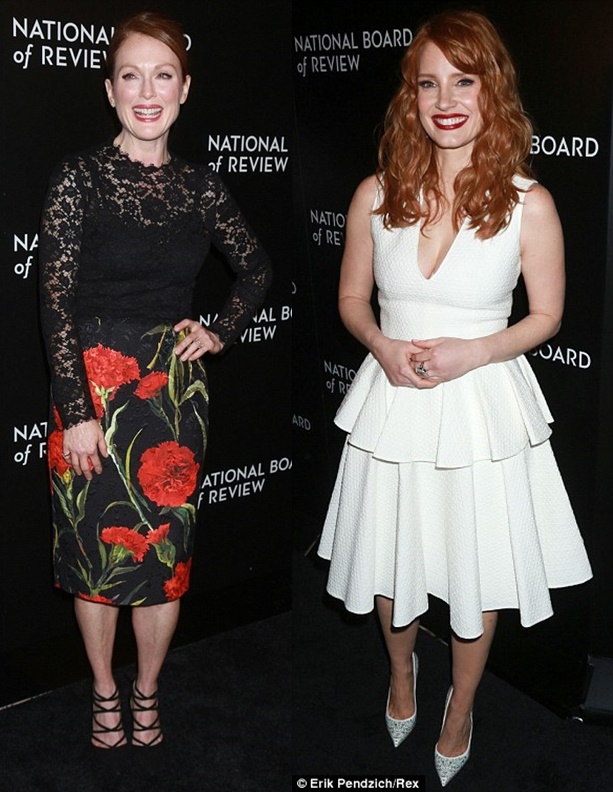 Julianne Moore in Dolce & Gabbana vs. Jessica Chastain in Alexander McQueen
Now on to Jessica's shoes. According to sources, they're by Christian Louboutin. I have yet to get the details as to which style, but they look very similar to these black "So Pretty" glitter pumps from the designer. I couldn't find the white version of the shoes online, but if you fancy the black, why not grab them instead?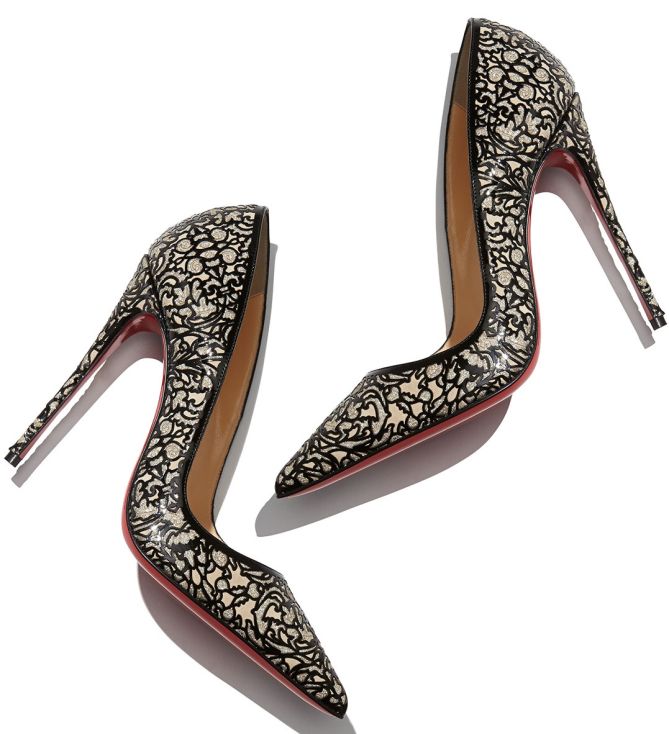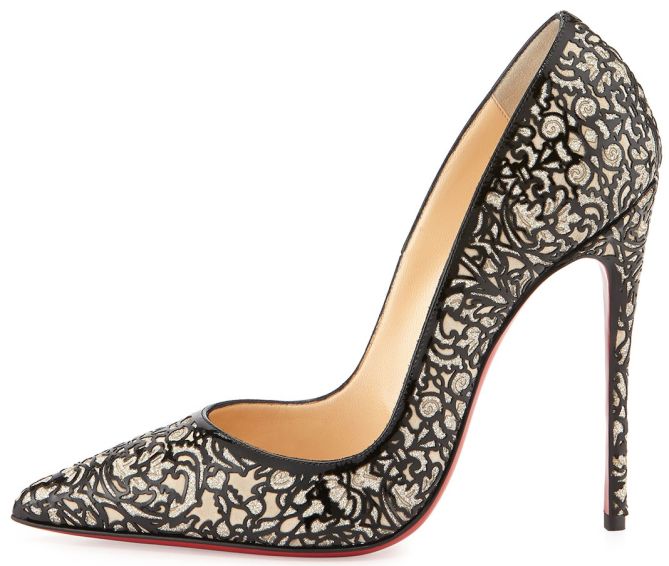 Christian Louboutin So Pretty Glitter Pumps, $1395
The So Pretty retail at a pricey $1395. They feature pointed toes, 4-inch-tall heels, and are crafted from nude suede with black laser-cut patent leather and glitter overlay. Up close, they look very exquisite. But are they worth the price?