Here's something I don't tell everyone: I don't like patent shoes. Sorry, I think they look very much like plastic — even if they are actually made of coated leather. To me, plastic means cheap-looking, so this is why I don't own a single pair of patent shoes, whether it's made of genuine leather or of a synthetic material.
Then again, maybe it's because I have yet to own some patent Christian Louboutin pumps. Maybe once I slip into a pair that's so expensive, I'll change my mind. Yes?
Maybe patent designer shoes will be an exception to my rule. What do you think?
Speaking of patent Christian Louboutin pumps, actress Jessica Chastain sure looked stunning in her pair during the the Haute Couture presentation of Chanel in Paris on Tuesday. The red-haired beauty used the high-shine pointy stilettos with a liquid leather black skirt and a white shirt. She capped off the combo with a neat updo and then wore a bejeweled boucle jacket from Chanel to polish her look. It was like looking at a sophisticated dominatrix out to rule her sub. In other words, Jessica killed it.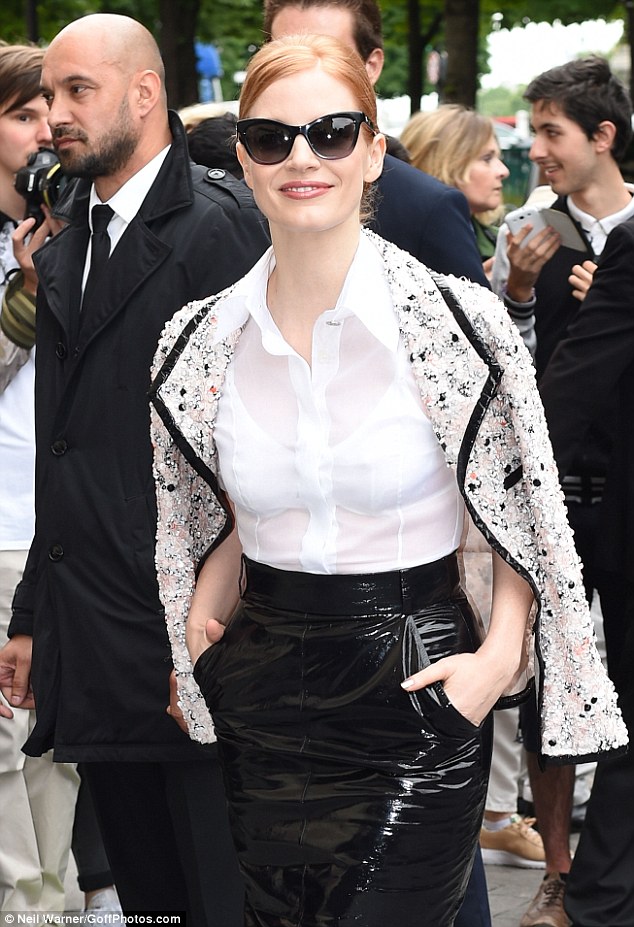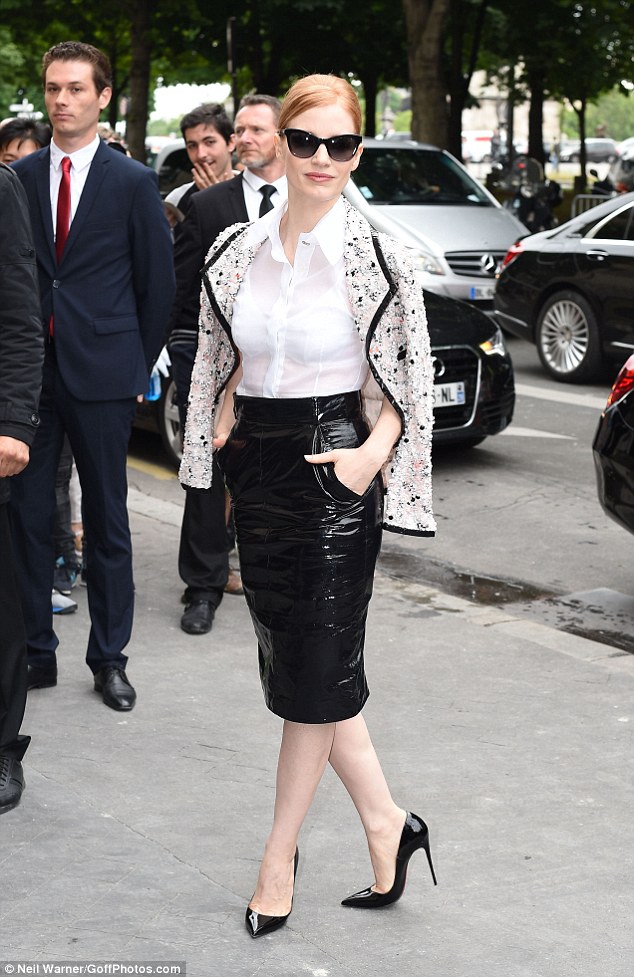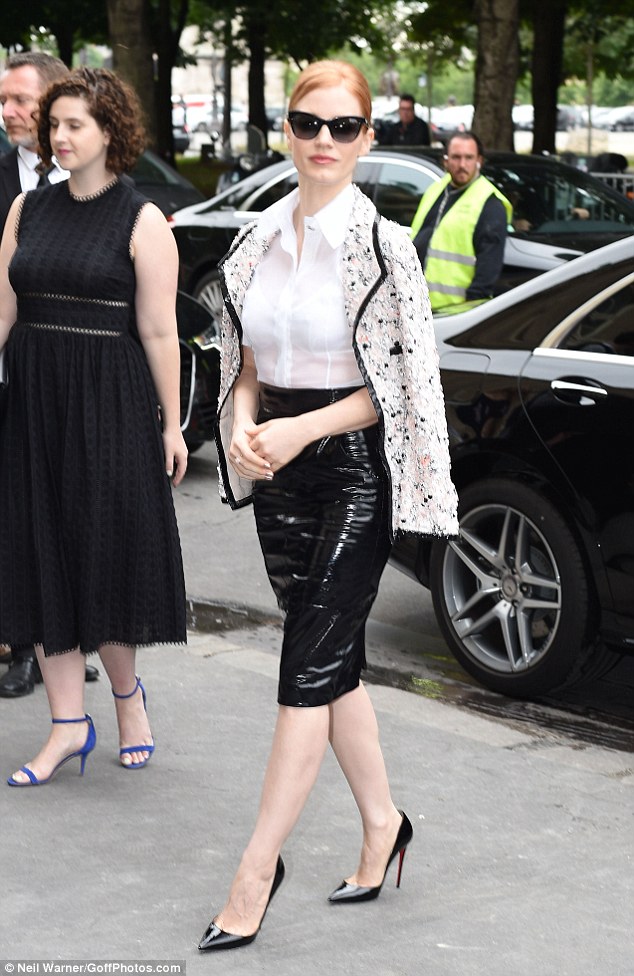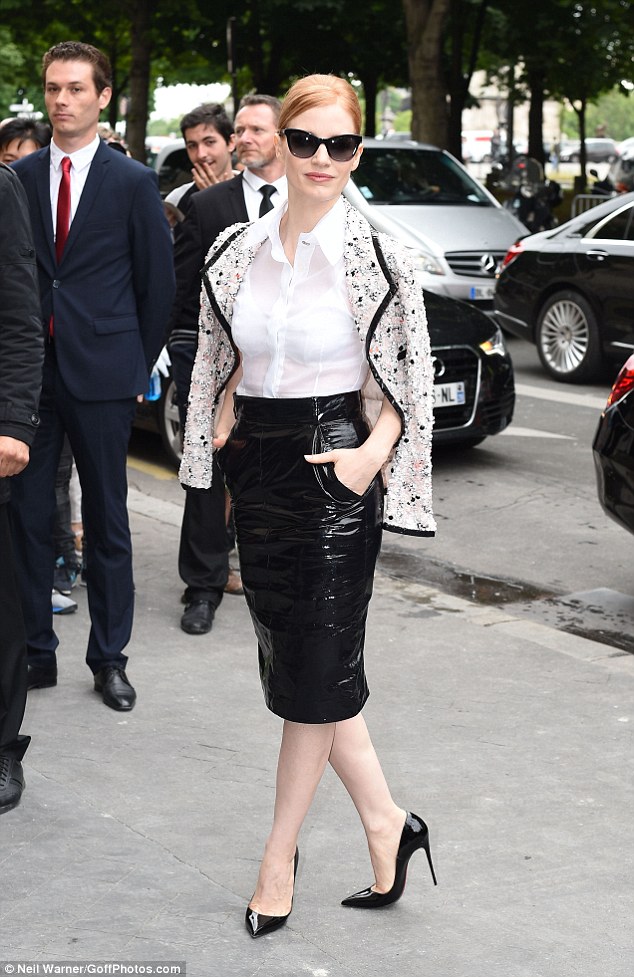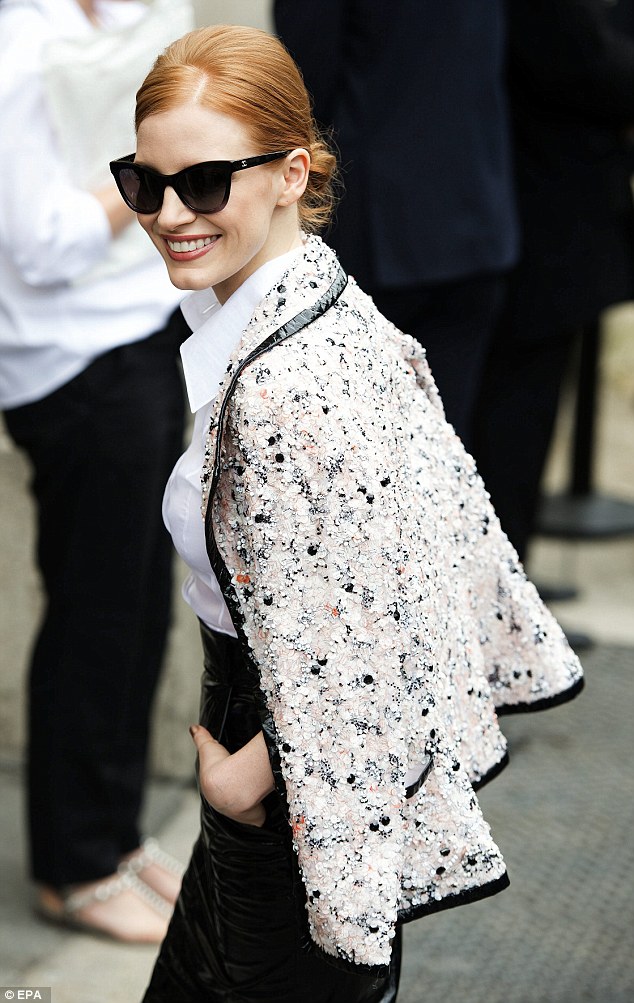 Jessica Chastain attends the Chanel Haute Couture presentation in Paris on July 5, 2016
Doesn't she look amazing in that outfit? She looks elegant, fierce, and very powerful. And, she looks like a million bucks! How do you like the pairing Jessica put together? Do you approve?
The whole outfit is from Chanel, while the pumps are the "So Kate" from Louboutin. Here's a look at the pair. They are undeniably sexy, all thanks to the lowered vamps, extremely pointed toes, and sky-high 5-inch-tall heels: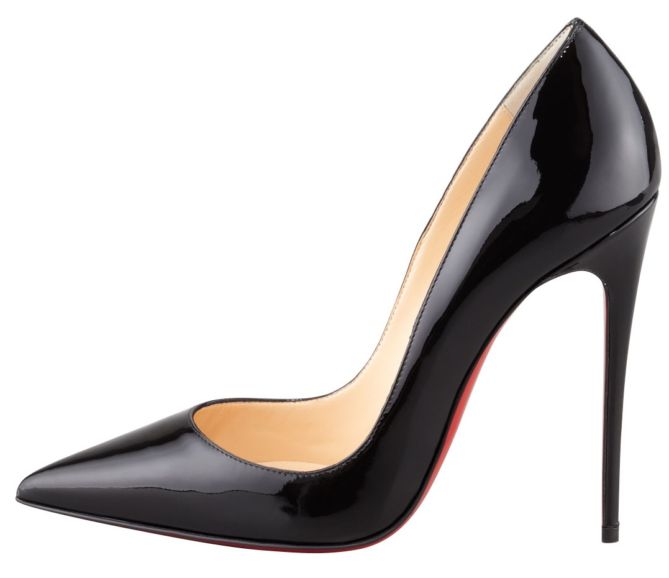 Christian Louboutin So Kate Pumps, $675
If you fancy the pair, you can buy them online. They retail at $675. To steal Jessica's style, wear with a white button-down shirt, a black leather skirt, and a tweed jacket. Once you have the outfit in order, style your hair in an updo and put on some sunnies to glam up. Voila! You're all set!