Jessica Biel is rumored to be pregnant with her first child. No confirmation has been received from the actress or her husband, Justin Timberlake, but I'm guessing it's true.
On Thursday, the former  7th Heaven  star stepped out for a meeting in Los Angeles, and while she tried her best to conceal the obvious bumb with a drapey blazer, it was quite obvious that she was expecting. For the activity, Jess kept it really simple by wearing black from head to toe.
To add a touch of color to her look, she complemented the separates with a gray foldover clutch and blue earrings. Capping off  the ensemble were a pair of bow-detailed pumps with kitten heels. The shoes were not that tall, leaving onlookers to assume that she is indeed preggers.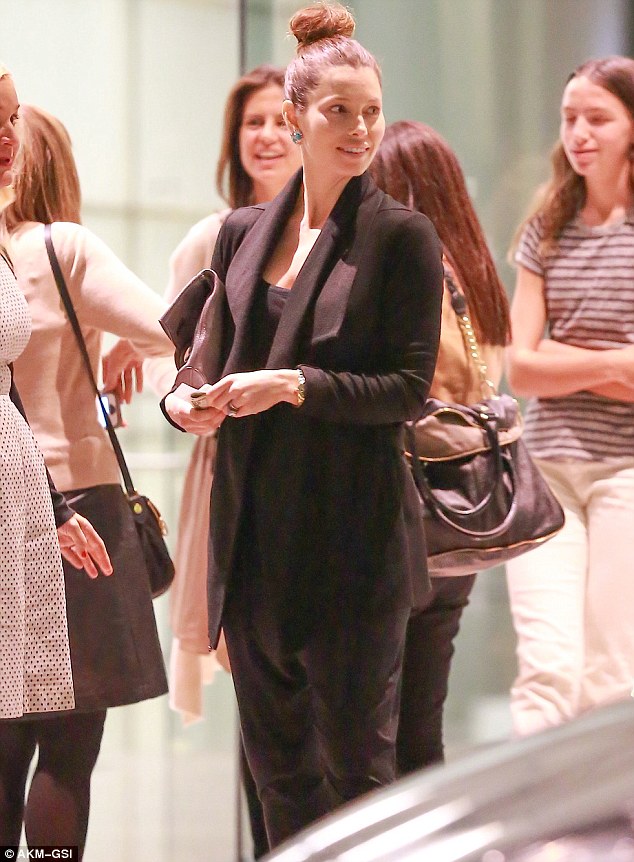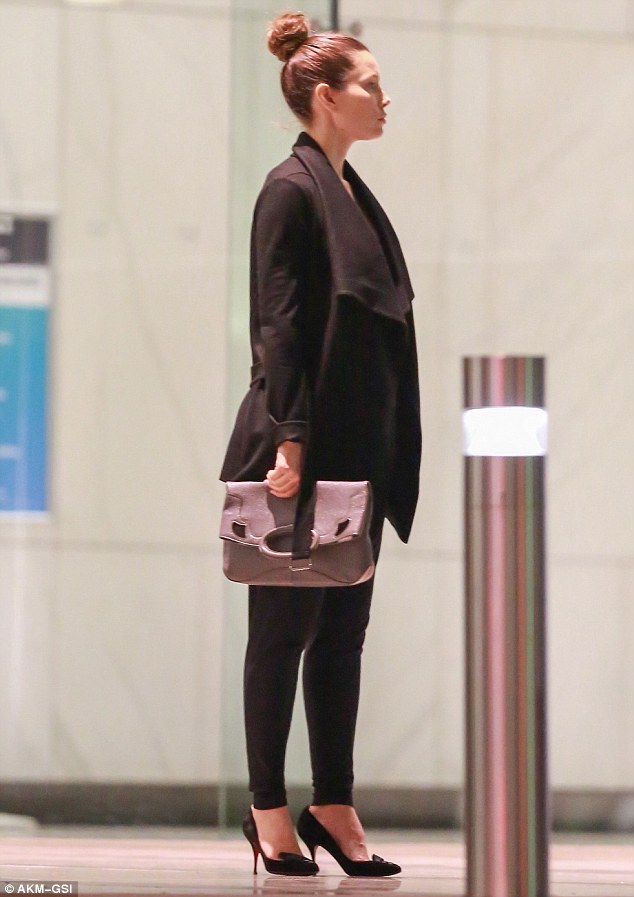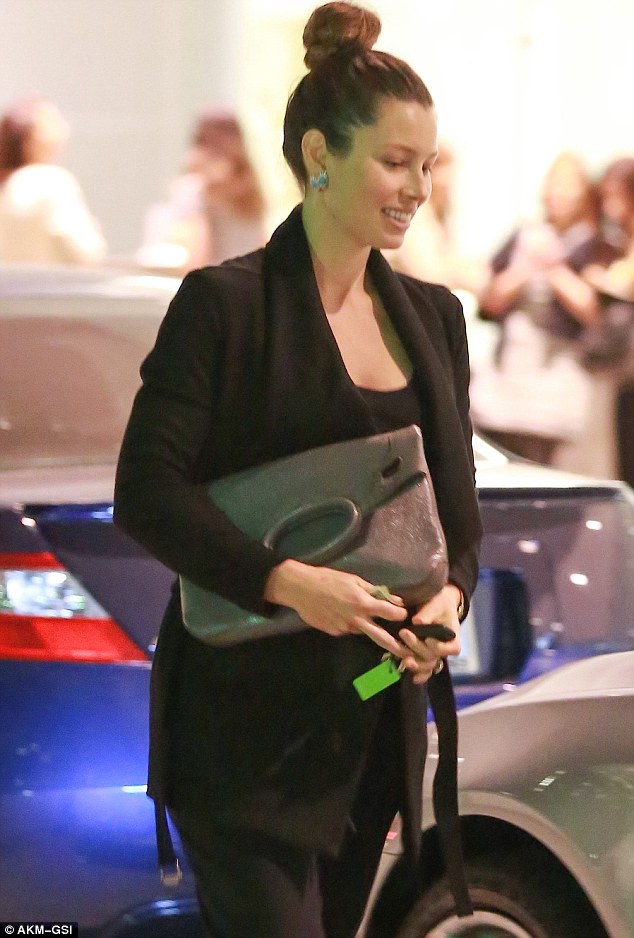 Jessica Biel attends a meeting in the Century City area of Los Angeles on November 6, 2014
How do you like Jessica's take on maternity fashion? Do you think she looks boring or did she nail it perfectly?
Honestly, while I agree that the outfit isn't as exciting, I do think she looks elegant. Yes, I would have wanted a bit more drama with the getup — perhaps a boldly printed clutch and some lovely cocktail rings — but other than that, I think she looks alright.
Speaking of shoes, I admit that those kitten-heeled pumps made her look a tad old-fashioned, but so are a lot of today's archive-inspired designer merchandise. I've yet to ID the pair, but you can try these kitten-heeled pumps from Manolo Blahnik in case you fancy Jessica's shoes: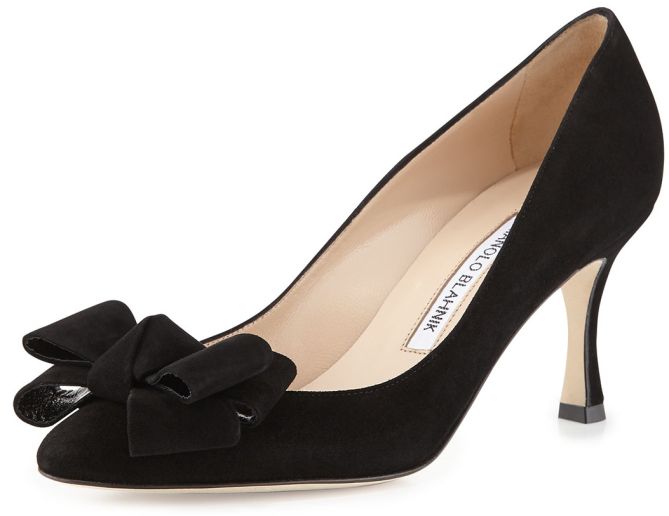 Manolo Blahnik Lisanewbo Mid-Heel Bow Pumps, $725
For the gals looking to steal Mrs. Timberlake's look for much less, you can also try these bow-detailed pumps from Penny Sue. These shoes are more modern-looking than you think. They feature cigarette-thin heels reminiscent of high-end Givenchy and mid-range Kurt Geiger.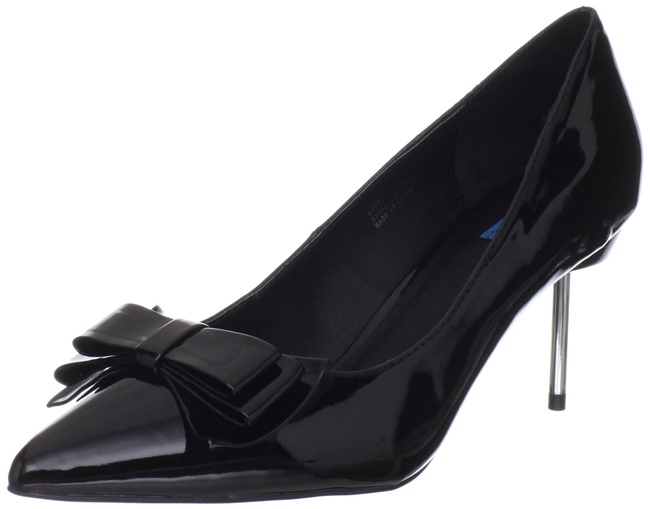 Penny Sue Kitty Pumps, $36 (was $72)