It's hard to pinpoint or label the kind of fashion sense Jessica Alba has. Her sartorial choices are unpredictable — NOT to the point of looking eccentric or ridiculous — but more because her taste is both eclectic yet at the same time, still quite "relatable". She can look sophisticated, boho, mod, or edgy at the drop of a hat — all with a change in outfits.
On Friday, the actress attended a Tory Burch event in Dallas, Texas in a simple but sleek and modern ensemble consisting of metallic navy blue separates teamed with a statement necklace, some black hosiery, and black cap toe booties. The look was fresh and very fall appropriate, though it was also something I didn't expect she would wear to an event.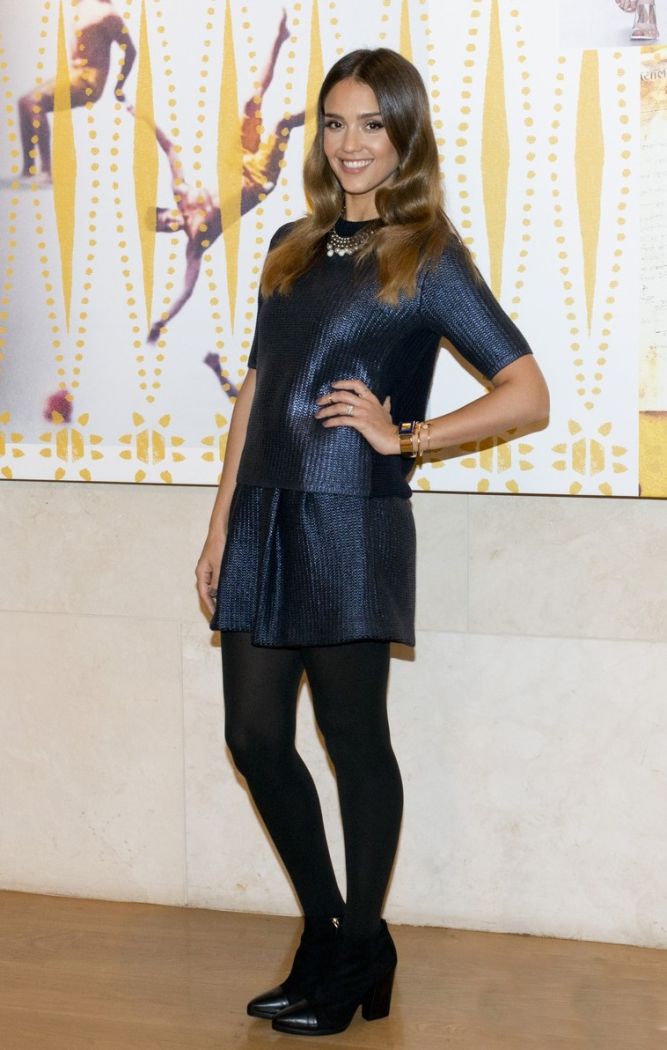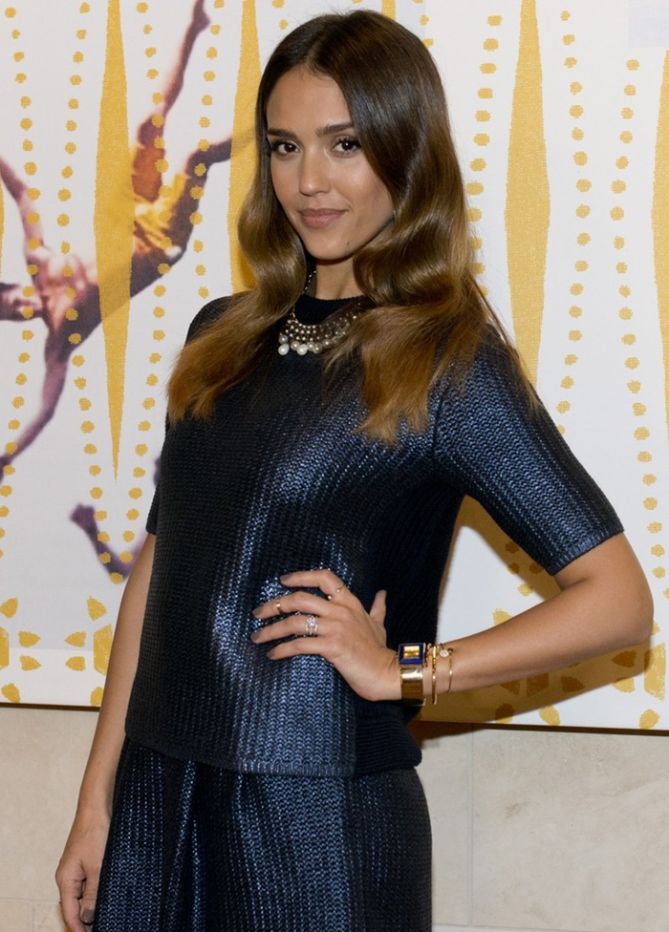 Jessica Alba glimmers in a sparkly navy blue ensemble as she attends Tory Burch's book launch in Dallas, Texas, October 10, 2014
How do you like Jessica's outfit here?
It speaks volumes without looking too overdone. Would you agree? And as I've previously noted, her style is very relatable. You can actually imagine yourself wearing the same outfit — which is a good thing, because channeling Jessica Alba doesn't mean you have to take huge fashion risks.
Jessica's whole attire is from Tory Burch. Her boots, in particular, are the "Rivington" — a very classic-looking pair crafted from suede and detailed with leather cap toes on the front. The heels on these shoes are chunky and 3.5 inches tall so they're very easy to walk in.
If you like what you see, you can score a pair in your size online. Pair the boots with black tights, a statement necklace, and a dark mini dress or matching shorts and top, then you're all set!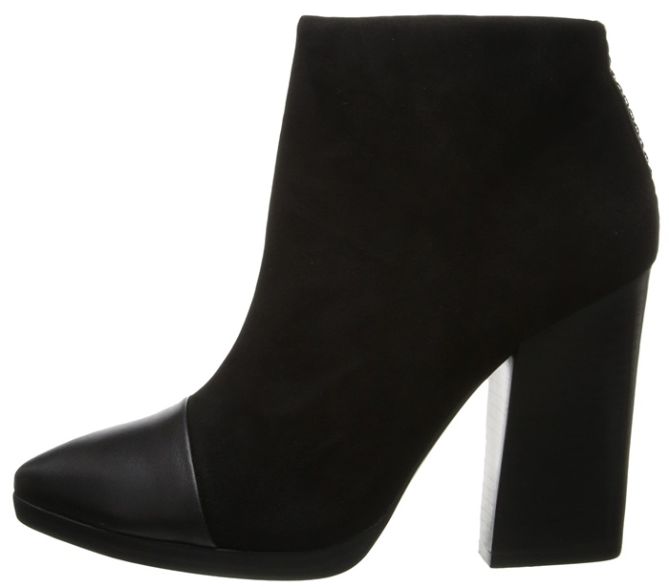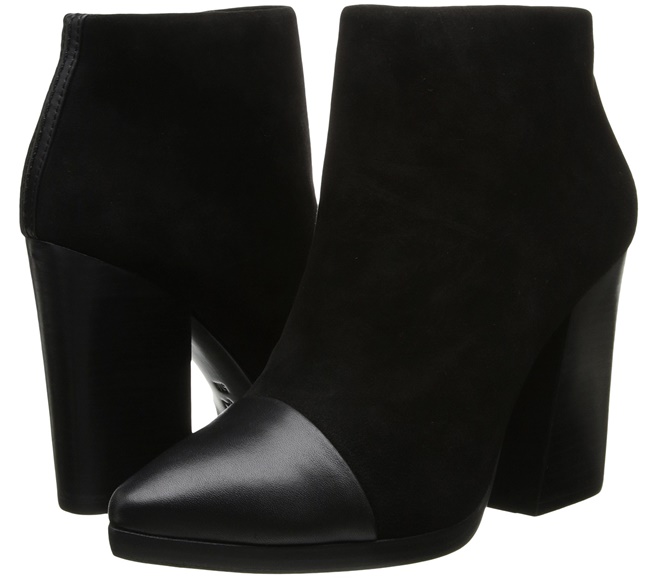 Tory Burch Rivington Boots, $425