Jessica Alba has mastered the art of looking effortlessly chic on or off duty. The mother of two shared this snap of her very on-point attire to her Instagram fans last month, and it's something that I think is worth copying, especially if you're out of outfit ideas.
Jess gave the usual t-shirt and jeans ensemble a refreshing upgrade by topping it with a classic  khaki trench coat, then teaming it with textured slip-on sneakers. To make the pairing even more dramatic, she used a Louis Vuitton monogram bag and a pendant necklace. The result was a casual getup that still looked smart, elegant, and fabulous.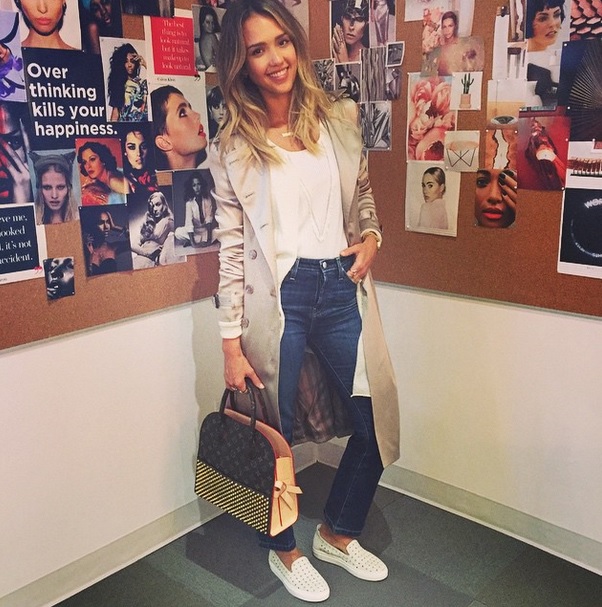 Jessica Alba shares her chic outfit to her fans on Instagram, January 13, 2015
What's great about Jessica's outfit is you can easily copy it for less. Her silk trench (yep, it's made of silk) is from Burberry while her skinny jeans are from Alexa Chung for AG.
You can substitute those two, plus the white shirt, with pieces from your closet. If you don't have a Louis Vuitton bag, that's fine. Just use any brown purse with studs and you're all good.
As for Jessica's sneakers, those are by Rachel Zoe. They're called the "Burke", a style that features cutouts and embossed detailing that gives the illusion of woven leather. By the way, the sneakers are actually crafted from calfhair so whoever designed the material to make it look woven was a genius: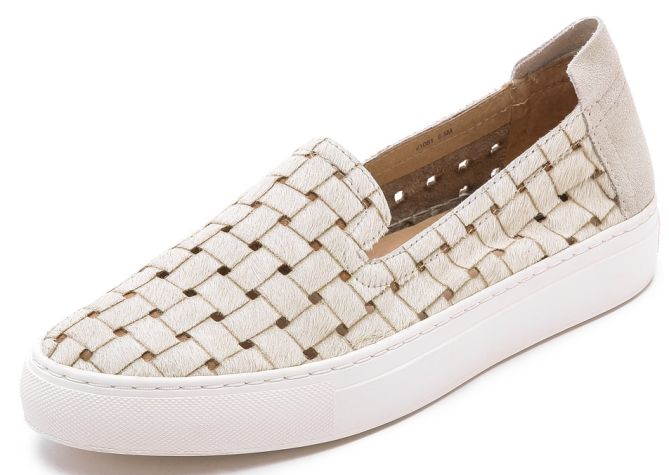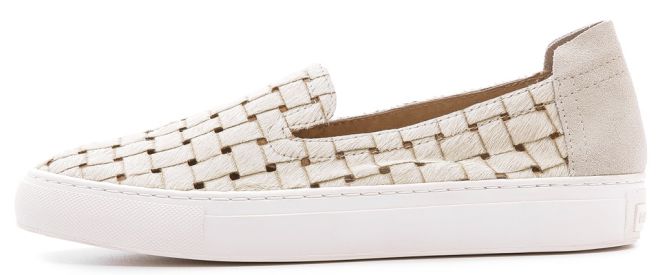 Rachel Zoe Burke Slip On Sneakers, $195
If you're willing to spend good money on shoes, you can grab Jessica's sneakers online. They retail at $195. But if you hate the idea of blowing off $200 on a single pair of sporty kicks, then try the BP. "Twiny" from Norstrom instead. They're just as textured, but will only set you back $50: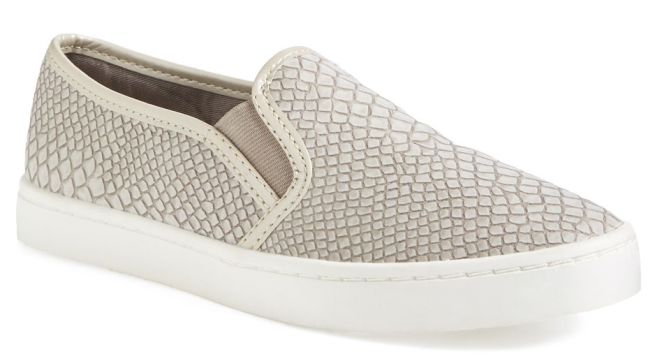 BP. Twiny Sneakers, $50