Before Jessica Alba made promotional appearances in South Korea, the stylish mom-of-two was seen arriving at the LAX early this month while decked in a chic outfit only someone like Jess could have thought of.
The ensemble consisted of blue skinny jeans worn with a white tee and an oversized boxy jacket. I know, that doesn't sound so good, but she seriously nailed the look thanks to the extras she used to go with — mainly, a leopard-print tote, a black scarf, a really cool hat, and a pair of black quilted boots.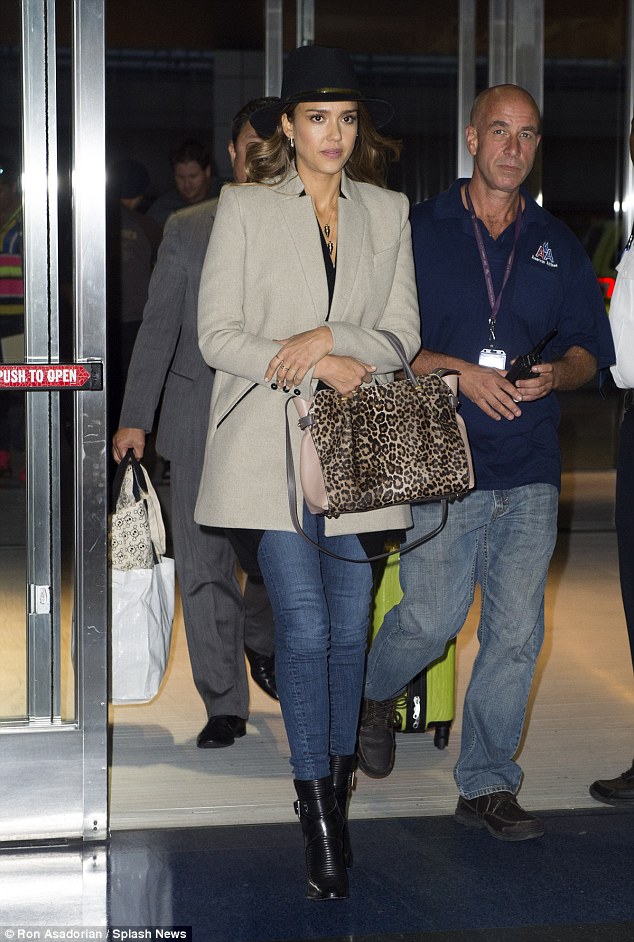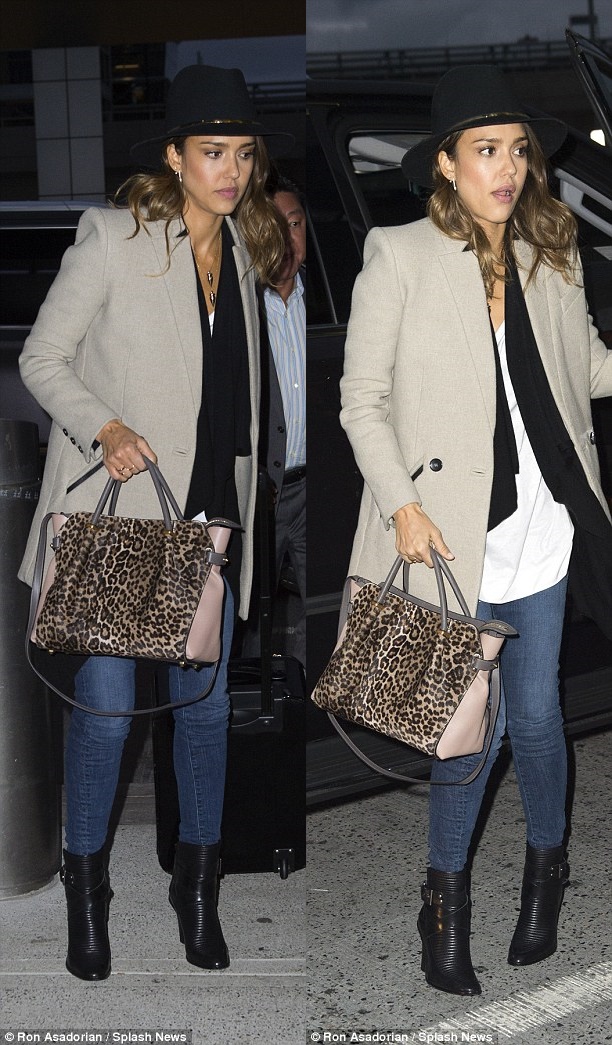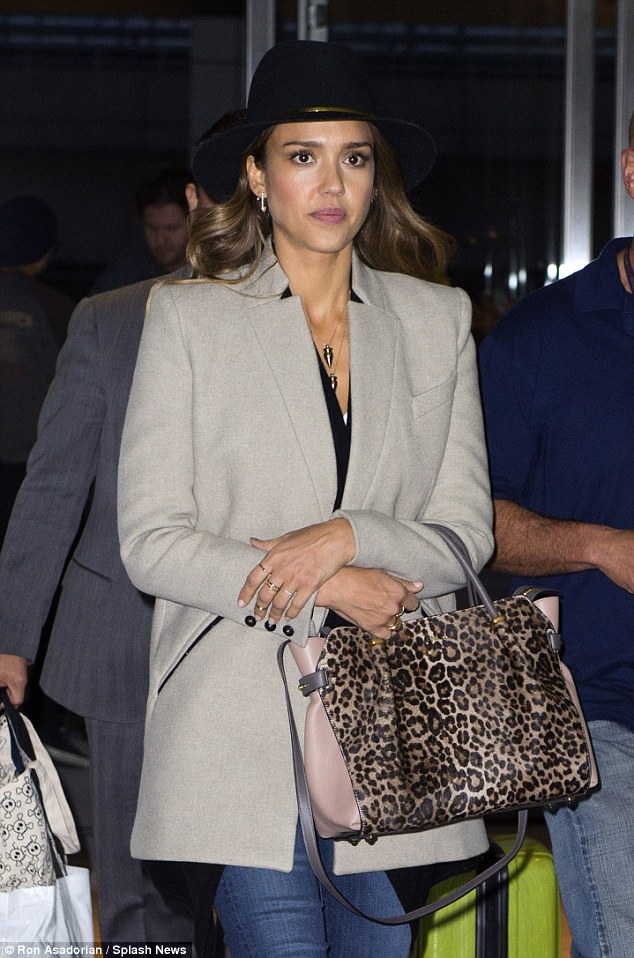 Jessica Alba arrives at LAX after a flight from New York City on October 2, 2014
Do you like Jessica's airport style, or do you think she's had better moments? I think she looks really cool. Don't you?
The look is worth taking a cue from, and all you need to actually achieve it are the accessories. Jessica's purse is from Nina Ricci (you can shop for it here) while her hat is from Janessa Leone (you can shop for it here). And as for those quilted boots, they're from Rachel Zoe.
Dubbed as "Sanderson", the boots feature intricately quilted vamps, wide wrap-around buckled straps, and 4-inch-tall chunky heels. Below is a closer look at the pair: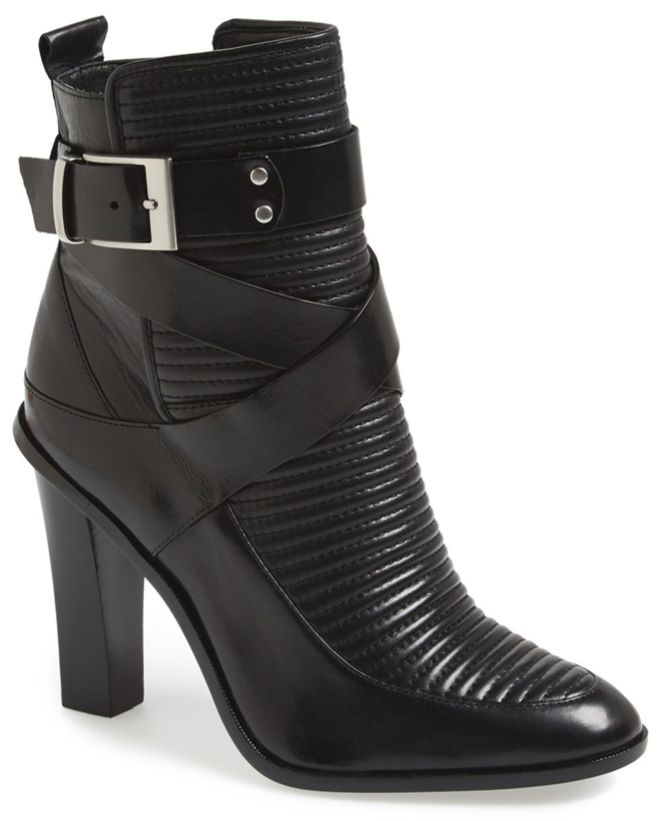 Rachel Zoe Sanderson Calfskin Boots, $495
They look quite unique up close, don't they?
If you fancy the unconventional details, feel free to grab these boots in your size online. They retail at an accessible $495. That's not a cheap price to pay, but at least it's achievable.
For the gals who are on a budget, you might want to check out these quilted boots from Ash. They're still slightly expensive at $295, and they're also more rugged in look and feel, but to be honest, I actually prefer these boots over the Sanderson from Rachel Zoe: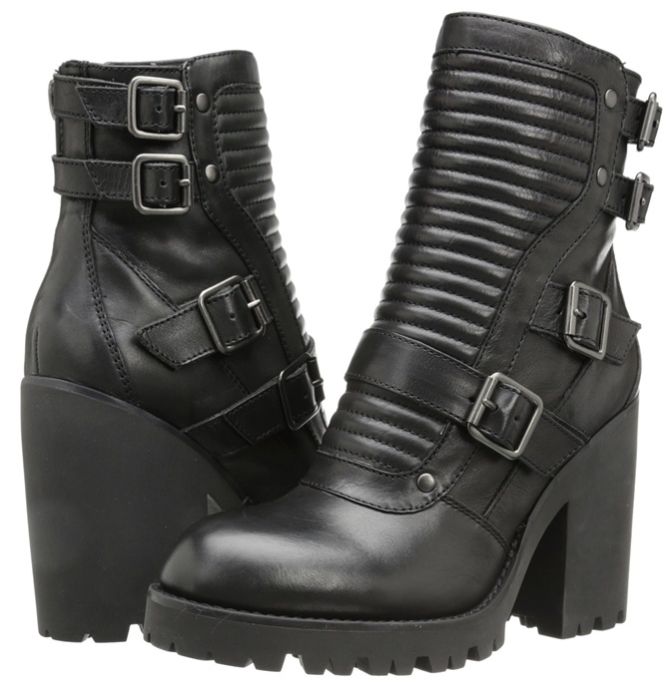 Ash Peace Quilted Boots, $295