Style aesthetics evolve every few seasons. For the past year, it has all been about "athlesiure" dressing thanks to millennial tastemakers like Gigi Hadid and Kendall Jenner. And if Jessica Alba's recent outfit is an indication of what's to come, marrying sportswear — particularly shoes — with corporate wear could be the next big thing in fashion.
I agree. It's not exactly a novel combination. After all, men have been wearing suits with sneakers for quite a while now. But for the ladies to adapt it makes it a whole new thing. It gives laid-back corporate wear a whole new meaning.
On Wednesday, Jessica Alba was spotted in Santa Monica with her youngest daughter. She was decked in a dark blue pinstriped dress and topped off the number with a tailored dark blue coat. It was very corporate, no doubt. But what came as a surprise was the pair she used on her feet — bulky velcro type sneakers.
Whether or not the combination was intentional, I really cannot say. But what I can tell you is how awesome she looked in the getup. Check out these photos, and then tell me if you agree: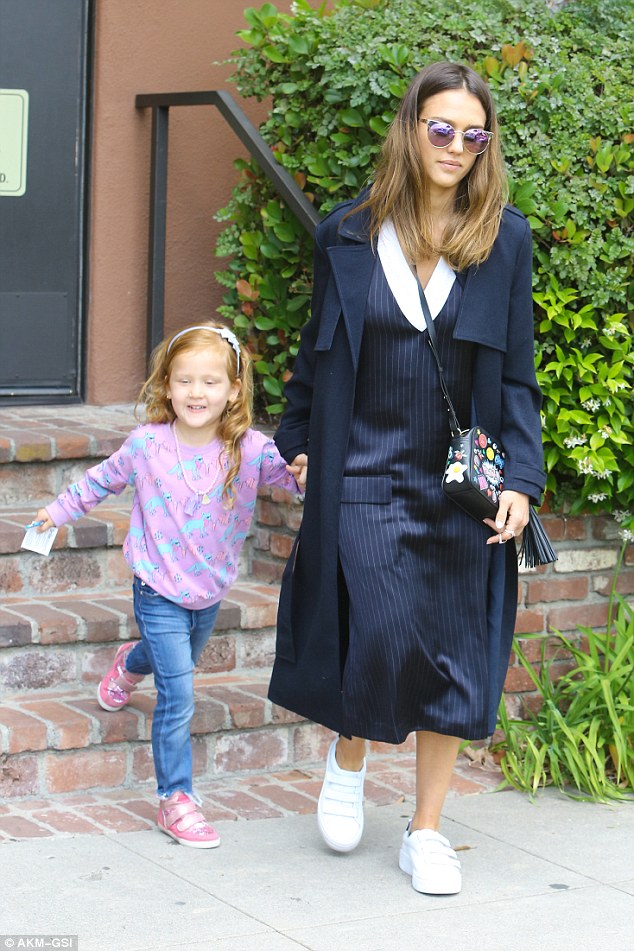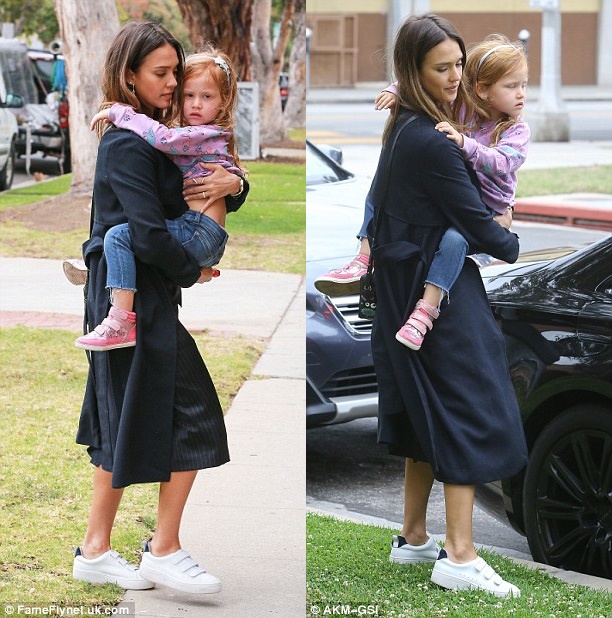 Jessica Alba spends time with her youngest daughter Haven in Santa Monica, California, May 25, 2016
Well, what do you think? Do you agree with me or no? She looks really cool. Yes?
When I first saw these pictures, I was more surprised than anything else. I thought the sneakers were unexpected but also too bulky and childish. However, after a second glance, the combination grew on me. Come to think of it, why not take a cue and give the combo a try? That is, if the dress code in your office will allow it.
Jessica's pinstriped number is from DKNY. It doesn't come with sleeves, and can actually work as a dressy casual piece. But Jessica teamed it with a white shirt underneath, plus a tailored coat, hence the very put-together appearance. You can buy the frock over at Net-A-Porter. It retails at $395: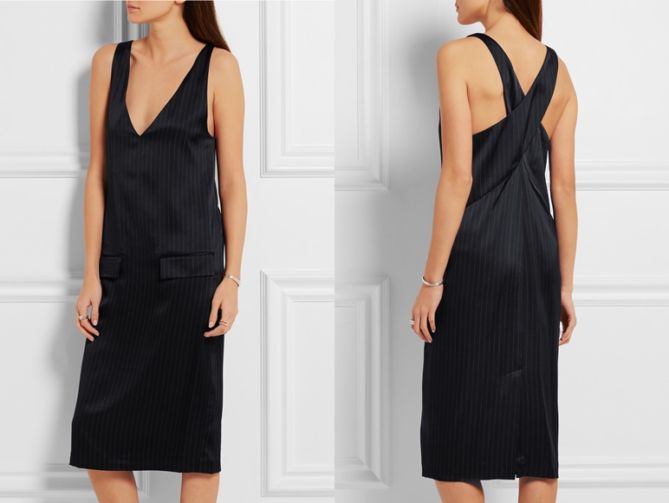 DKNY Pinstriped Satin Dress, $395
Now if you are serious about stealing Jessica's style, use the dress with a shirt and then top off with a long tailored coat. Finally, team the mix with white velcro sneakers.
Jessica's white sporty kicks are from Sandro. They feature rounded toes and three wide velcro straps at the vamps. And yes, they also come with thick 3-centimeter soles.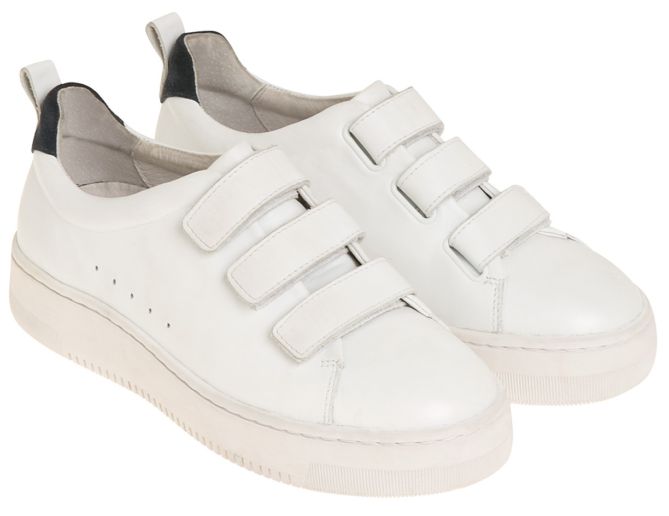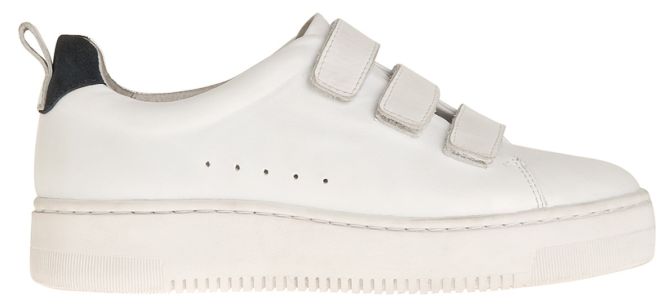 Sandro Velcro Sneakers, $325
If you like what you see, you can get the sneakers online. Thy're pricey, but not ridiculously so. A set will cost you $325. Think they're worth it?