Jessica Alba just came back from a short vacation with her family. She was spotted basking in the Mexican sun in a series of bikinis that displayed her gorgeous and fabulously tanned figure. Below is a look at one of the sexy swimsuits she wore during her brief sojourn: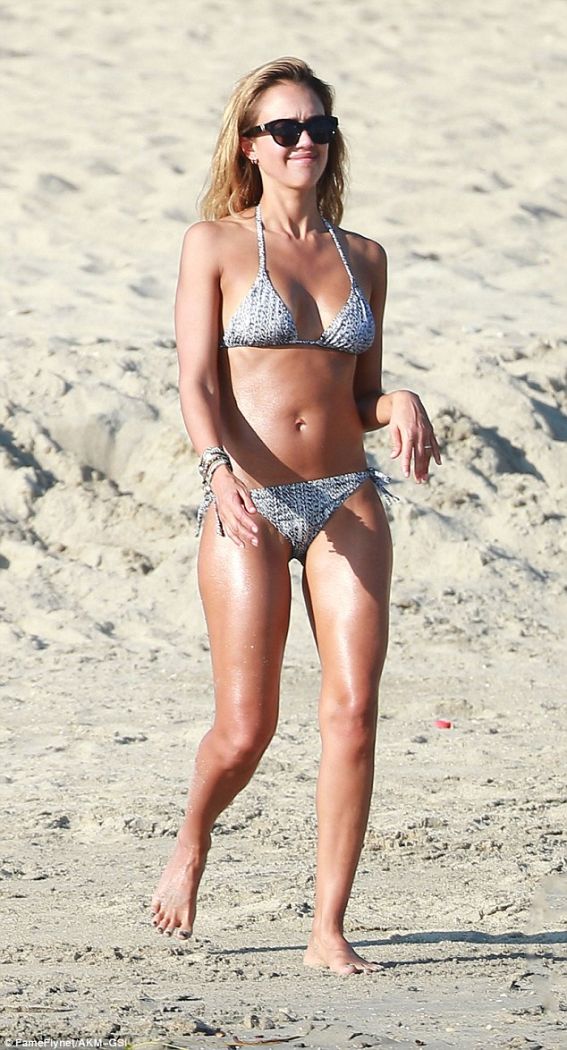 Jessica Alba enjoys the sunny beaches of Mexico during a short vacation with her family, January 5, 2015
On Thursday, the actress and businesswoman was spotted back in Los Angeles. This time, however, she was fully dressed and running errands.
What got me looking was the outfit she wore for the day. It was perfectly coordinated. Jess wore a maroon blazer over a maroon-and-brown plaid shirt and blue jeans. She ten capped off the ensemble with maroon booties. To give the attire a little bit more drama, she complemented it with a leopard print purse and oversized eyewear.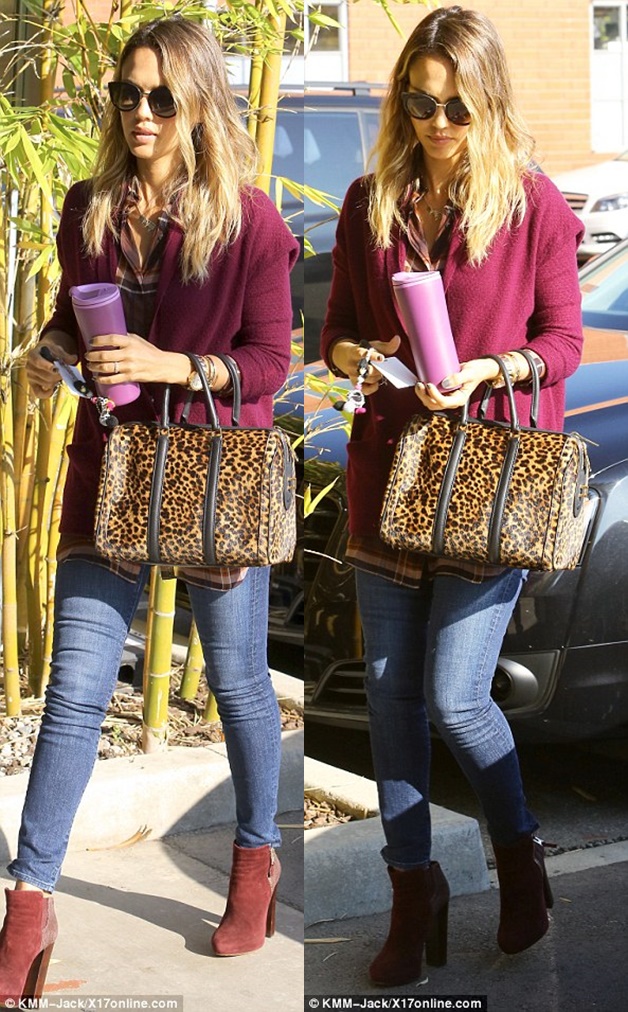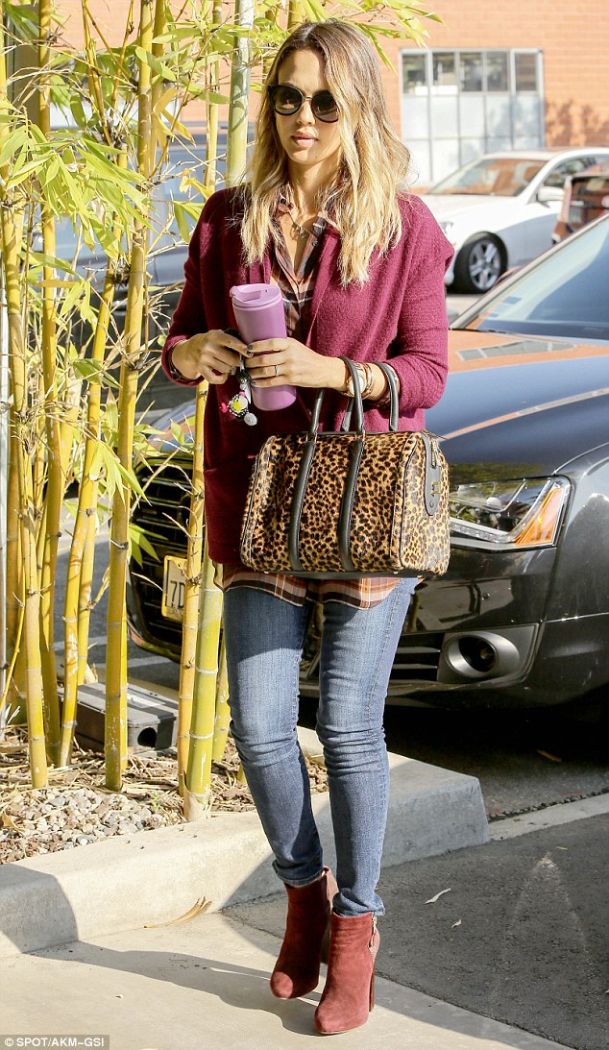 Jessica Alba runs errands in Los Angeles on January 8, 2015
How do you like Jessica's well-coordinated attire? Do you approve?
She looks amazing per usual. Would you agree?
I don't have the details on Jessica's outfit, but I do know that her purse is from A.L.C. while her booties are from B Brian Atwood. A black version of the bag is available here.
Jessica's Brian Atwood boots, however, are no longer available. For reference, here's a closer look at the pair. They're crafted from suede leather and trimmed with snake-embossed panels. They also come with 5.25-inch-tall heels and inch-thick hidden platforms: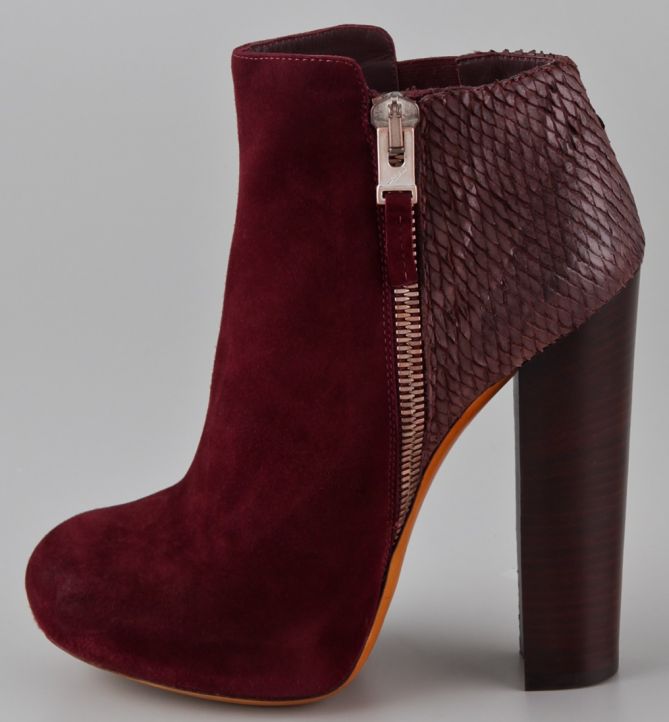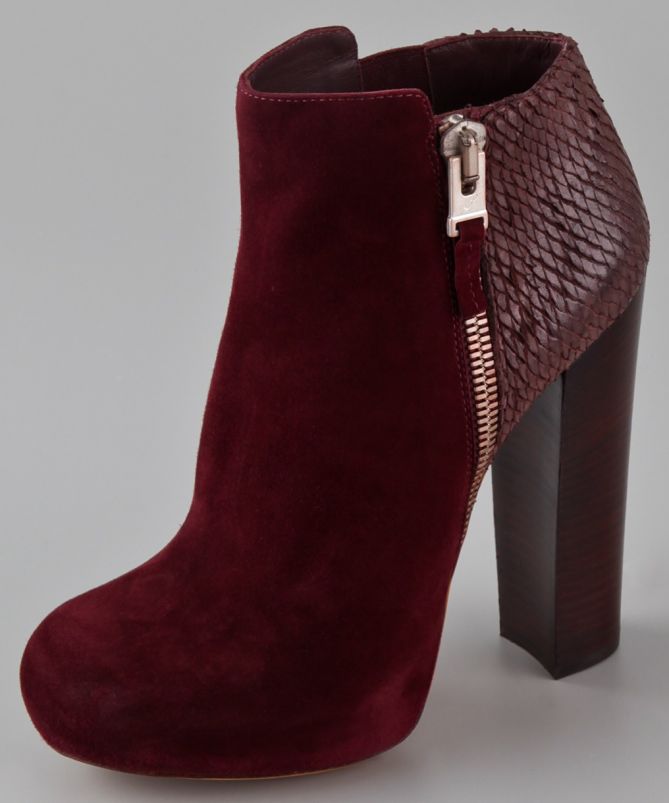 B Brian Atwood Paramour Boots, $450 (sold out)
If you're craving for a pair of burgundy boots like Jessica's, what you can do is try the Pink & Pepper Pearll boots instead. They're crafted from faux suede uppers and feature 4.5-inch-tall heels. Sorry, these boots don't have platforms, but they're definitely much easier to walk in: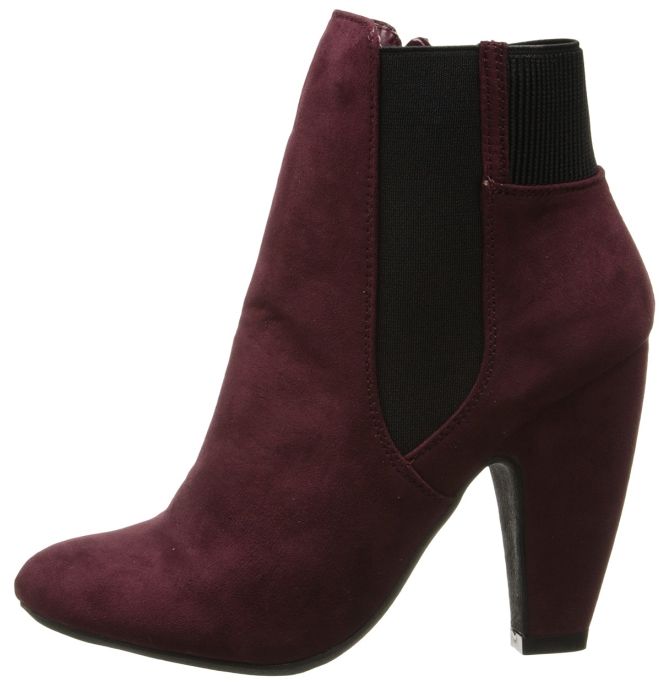 Pink & Pepper Pearll Boots, $59