For Jessica Alba, being a boss includes not having to dress up in a business suit at the office. The actress-turned entrepreneur was spotted sharing a sweet moment with a young male employee on Wednesday, and her outfit was more casual than anything else.
For the a day at The Honest Company headquarters, Jess decided on a dainty white halter dress teamed with a macho-looking army green vest. She then capped off the pairing with a brown suede tasseled shoulder bag and a pair of brown textured wedge sandals.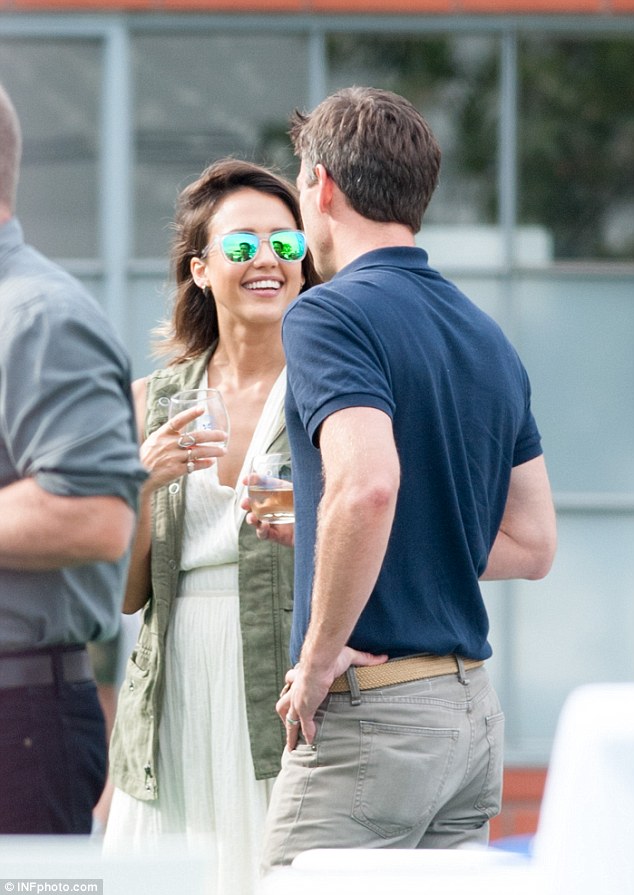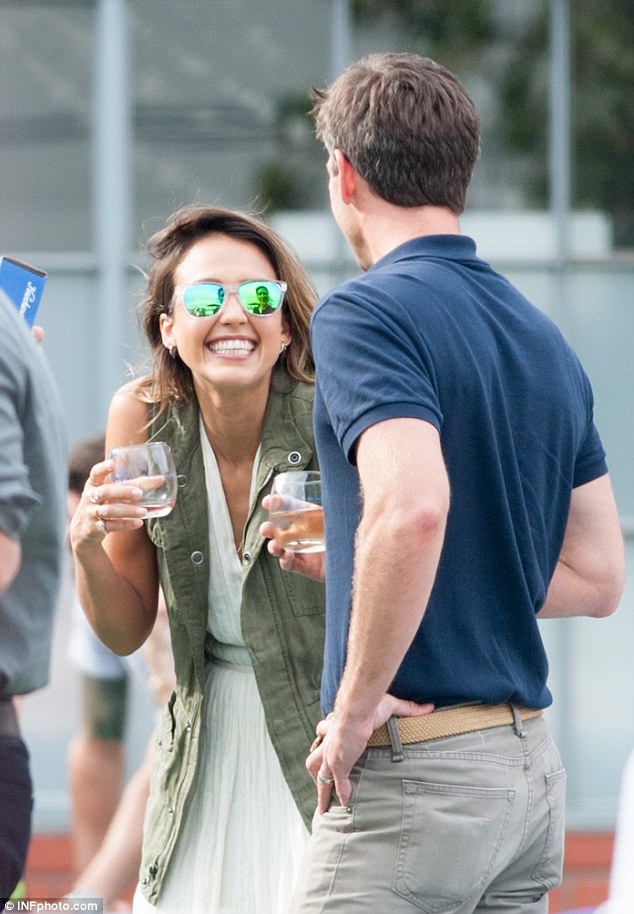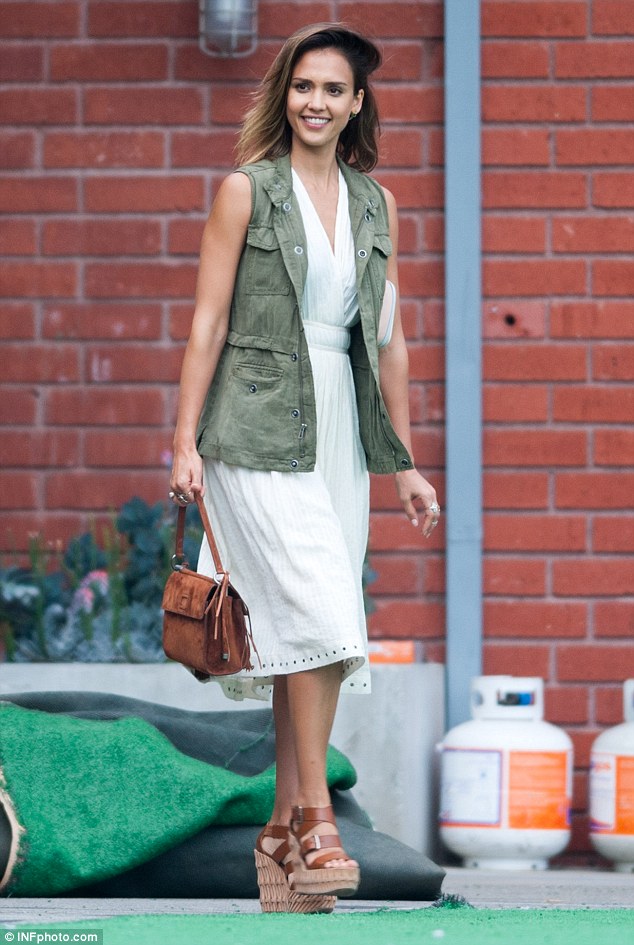 Jessica Alba wears a white dress with an army green vest to The Honest Company headquarters in Los Angeles, July 1, 2015
I'm not going to judge. I would love to work in a place that allows you the freedom to wear  almost anything. It would make dressing for work a whole lot more fun. It will also allow you to experiment and get creative with mixing and matching. In Jessica's case, I love how she injected a little bit of masculine appeal into her feminine getup by way of an army-green vest.
So how do you like Jessica's office attire, do you approve?
There are no details on Jessica's white halter frock at the moment, but you can grab her army-green vest online if you like it. It's by a label called Sanctuary, and it retails at an affordable $139 over here.
Jessica's tasseled suede purse is by Roger Vivier, while her very unique-looking textured wedges are by Hermes. Both are already sold out and hard to find. Here's a closer view of the sandals. All I can say is they look far from boring: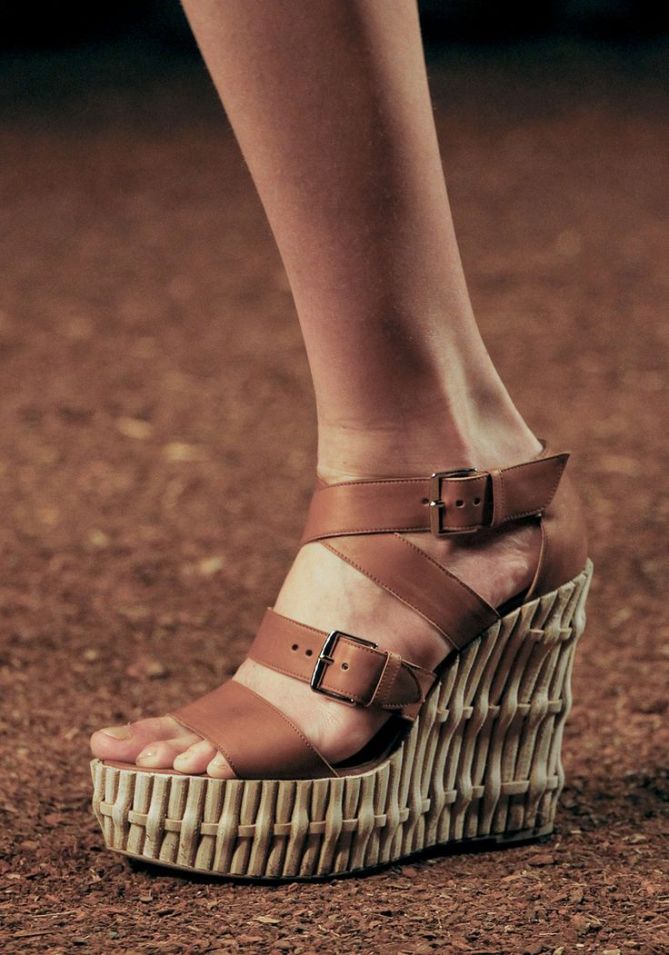 Hermes Spring 2011 Wedge Sandals
If you're lucky, you may be able to find these sandals at a consignment store or a marketplace like eBay. Don't expect them to be new, though.
On a side note, if you're digging the tactile appeal of the wedges, you can try the textured "Varick" from Michael Kors instead. They feature woven bottoms, and depending on your choice of color, the Varick can come in snake-effect leather or vachetta leather. Wear with a white dress and a masculine vest to steal Jessica's summer style: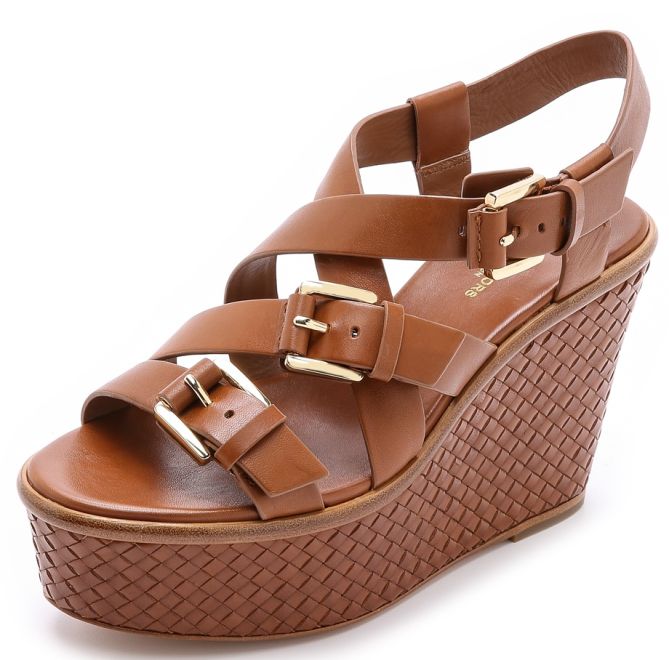 Michael Kors Varick Sandals in Vachetta, $385 (was $550)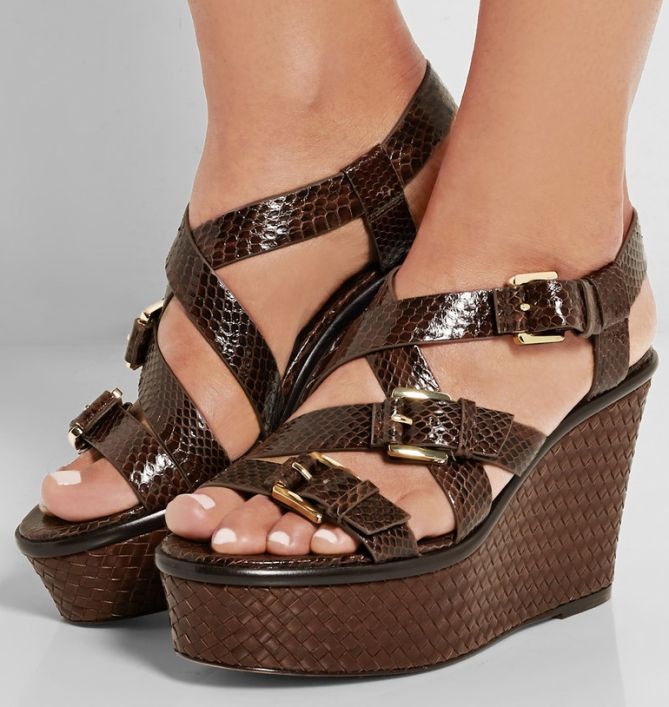 Michael Kors Varick Sandlas in Brown Snake, $119 (was $595)