Yes, you read the title right. Jessica Alba was shoved by Kylie Jenner's bodyguard during an altercation that happened right after the Opening Ceremony show over the weekend. I'm guessing the bodyguard had no clue who she was? I mean, it was probably unintentional, noh?
Speaking of Jessica, the actress reportedly kept her cool and did not make a fuss about the incident. For the presentation, Jess wore a short black frock and black coat, then teamed the combo with black stockings and black patent blue-heeled boots. The look was clean, mod, and edgy. But I would have to say the best part about the attire were her boots.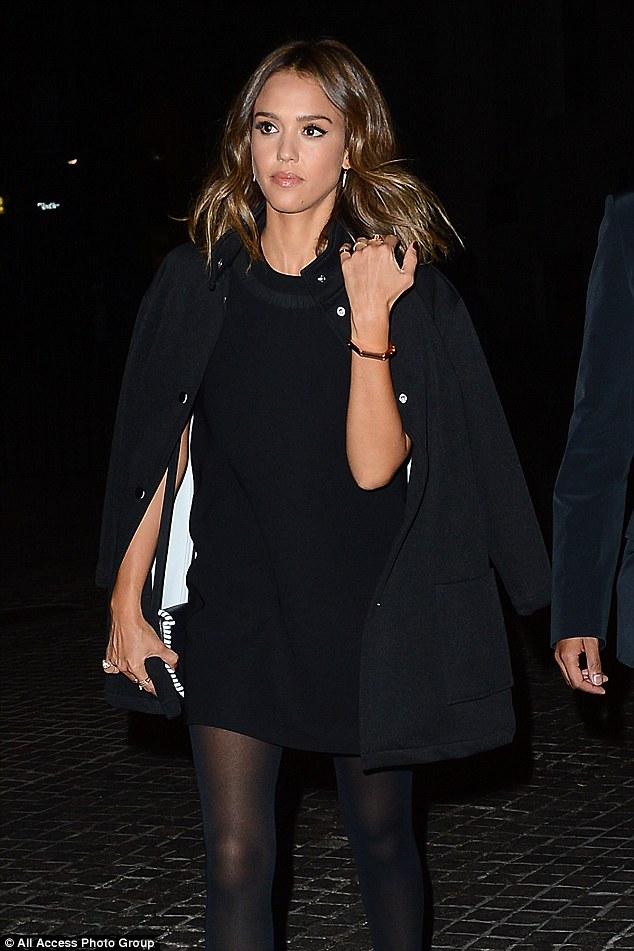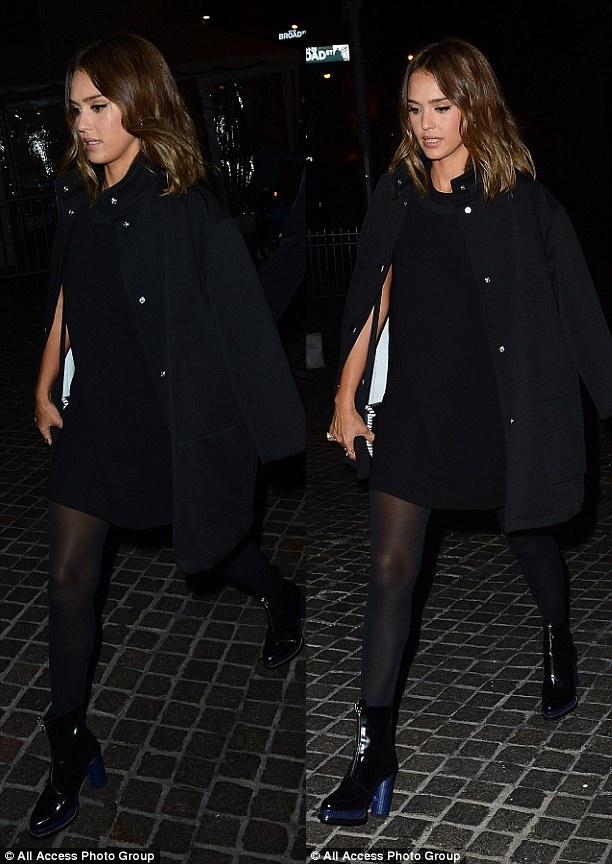 Jessica Alba gets shoved by Kylie Jenner's bodyguard as she tries to leave the venue after the Opening Ceremony presentation during New York Fashion Week, September 13, 2015
How do you like the pairing Jessica put together? Cool or no? And what about her footwear choice, do you approve?
I couldn't find any details on Jessica's dress, but the boots are from Opening Ceremony. They're the "Korinne", a style crafted from black patent leather and detailed with blue embossed leather covered midsoles and heels, as well as zipper closures through the center. They're unique and one of a kind. In fact, up close, they do not disappoint: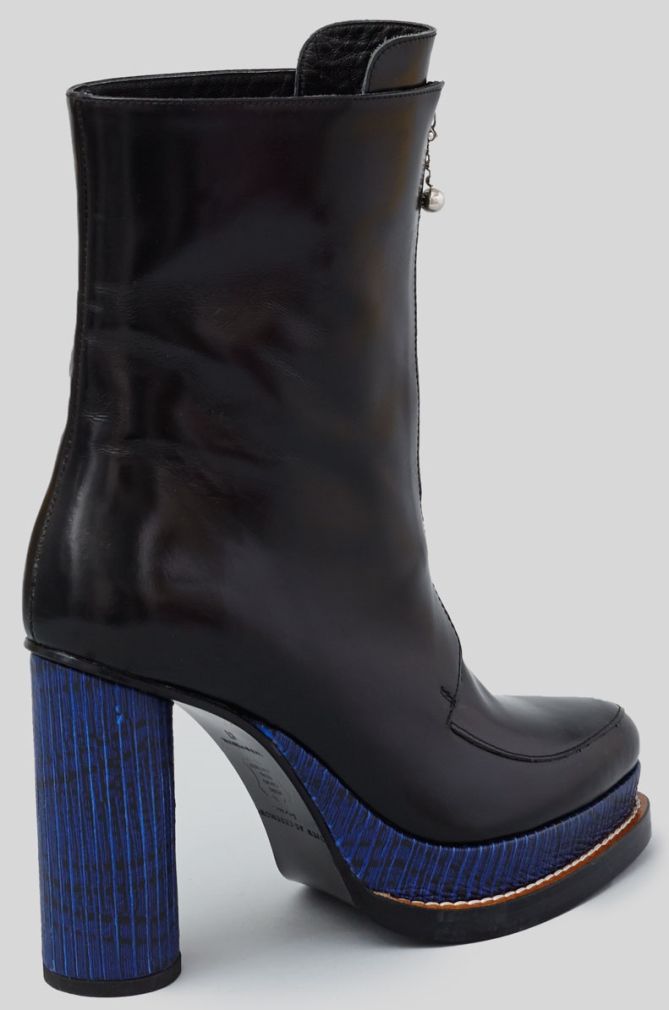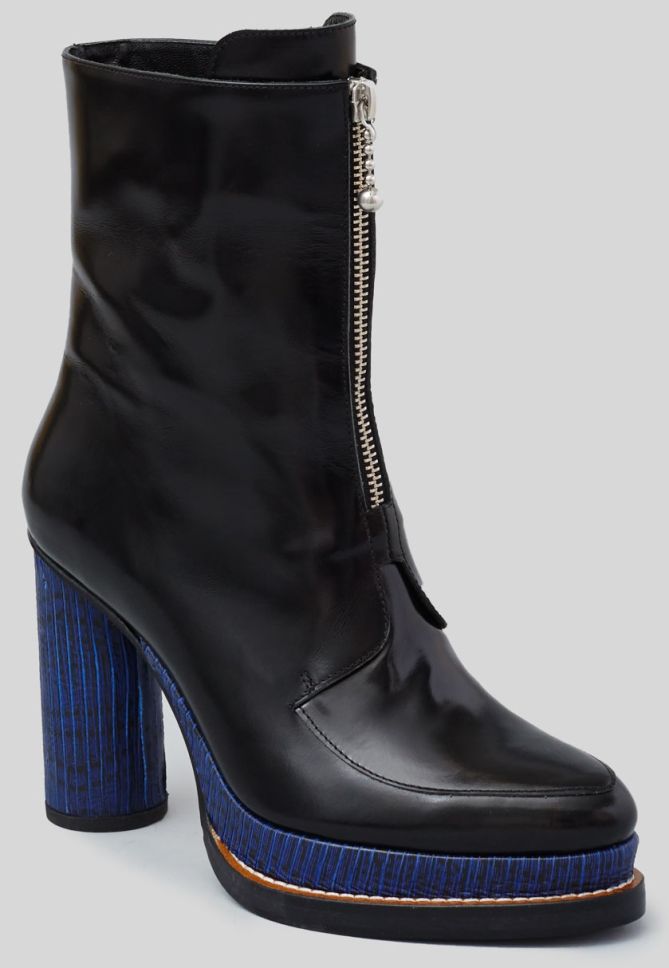 Opening Ceremony Korinne Shiny Platform Zip Boots, $545
Quite a fierce-looking pair. Would you agree?
You can find Jessica's boots on the Opening Ceremony website if you  wish to grab 'em. They'll set you back a little over $500, though. To copy her look, simply wear with a black mini dress and a long black topper.
Now back to Jessica, come Tuesday, the actress-turned-entrepreneur was spotted heading into the Tory Burch presentation. For the outing, she slipped into a ladylike ensemble of printed fit n' flare frock teamed with black ankle-strap sandals. To tone down the ultra girly impact, Jess topped off the combo with a leather jacket.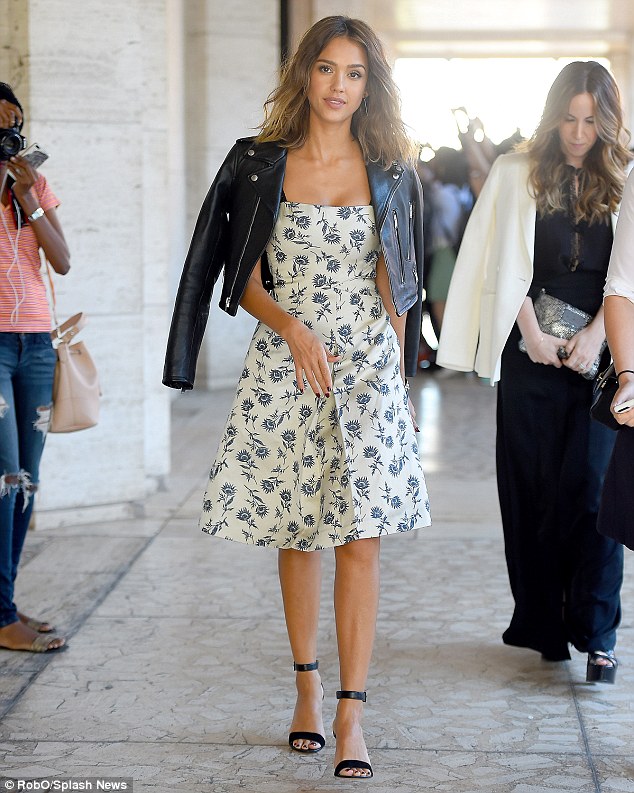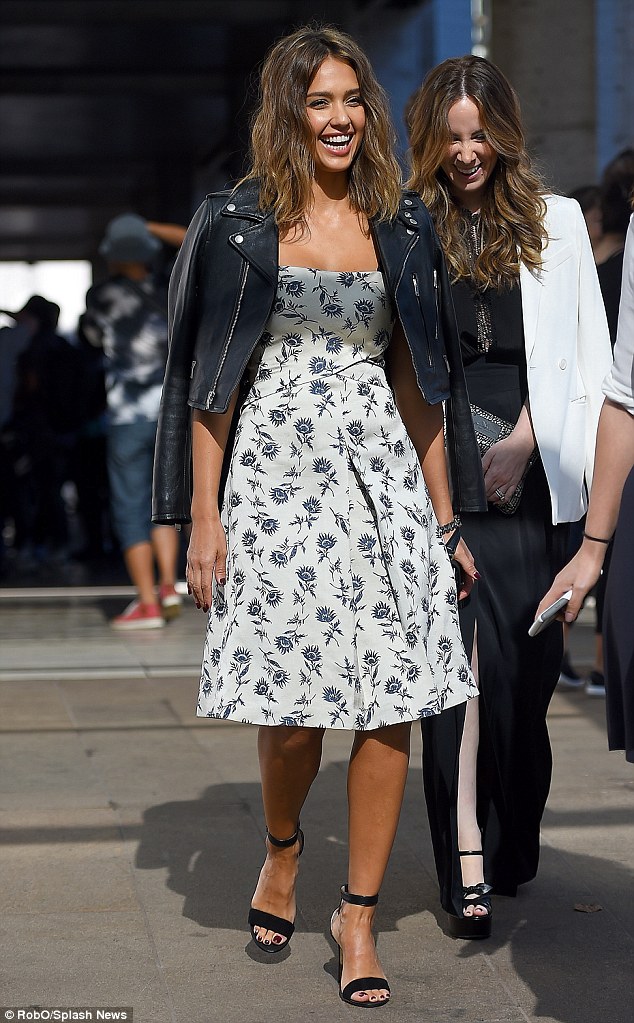 Jessica Alba attends the Tory Burch presentation during New York Fashion Week on September 15, 2015
Between the two outfits, which one do you prefer?
Save for the jacket, Jessica actually wore Tory Burch from head to toe for the show. I couldn't find the dress, but the purse can be had over here.  And as for the sandals, here's a closer look at the pair: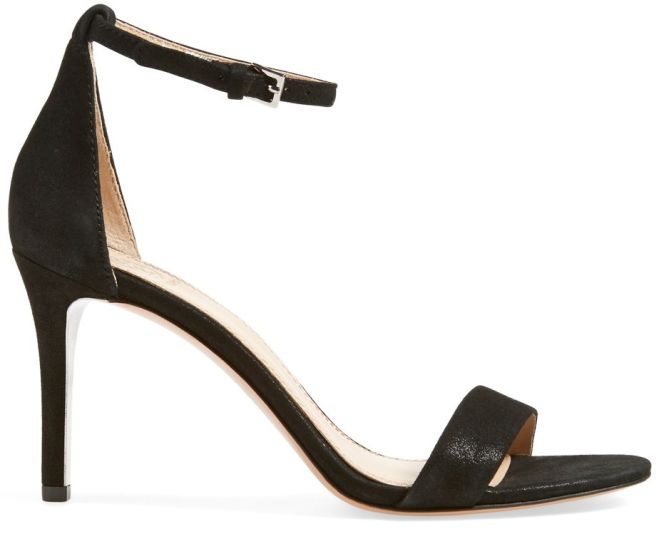 Tory Burch Ankle Strap Sandals, $295
These sandals are crafted from shimmery suede material that makes 'em perfect for black-tie soirees and red carpet gatherings. The best part is the price, of course. They retail at an affordable $295. Team with a floral dress to steal Jessica's style.