Jeremy Meeks has been spotted caring for a baby with his heiress girlfriend Chloe Green just days after his wife Melissa claimed he hardly ever sees their son and weeks after she blamed him for the miscarriage of their second child. The 'Hot Felon' was seen cooing over the child while on a date with Green in a Los Angeles restaurant on Thursday.  The pair were pictured frolicking with the youngster as Meeks and his wife continue their ugly divorce battle.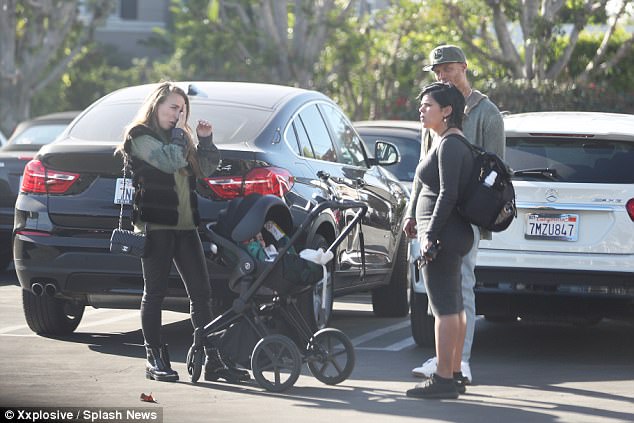 Mother-of-three Melissa filed legal papers this week claiming the model has stopped paying child support and barely sees their seven-year-old son, and her three other children who saw Meeks as a 'father figure'.
During their split he has been seen going on shopping sprees and enjoying nights out and visiting and visiting lavish destinations around the world for vacations. Melissa also claimed that the pair were expecting another child together, but she suffered a miscarriage when the first pictures emerged of him being unfaithful with Green.
In November, she revealed she was in the early stages of pregnancy with their second child when she saw the incriminating images of Meeks kissing and cuddling the Topshop heiress on a romantic break to Turkey.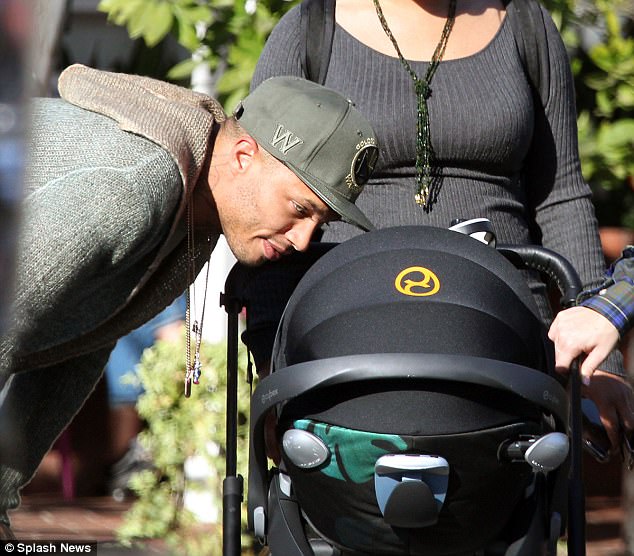 On Tuesday, Melissa filed legal documents asking for child support from her ex Jeremy, according to a Tuesday report from TMZ. She said they have been separated for 130 days, but he has only had his son for 30.  While she claims he's pulling in $1M a month from modelling contract, he has claimed he receives just $6,000 per month.
Chloe glowed as she took on the role of mum and dressed casually in a khaki green blouse with a blue plaid shirt underneath.  The fashionista channeled her inner biker chic as she donned black leather trousers and unlaced black studded boots.  Chloe kept the cold at bay with a warm black faux-fur gilet, and secured her brunette locks out of the way in a tight updo while looking after the little one, eventually letting her hair down.
California-native Jeremy also chose comfort for the day out, sporting a grey woolen hoodie and ripped blue jeans.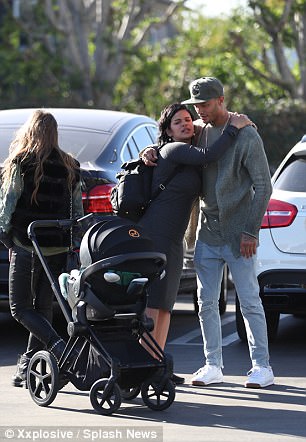 Jeremy, who was convicted of firearm offences in 2014, is currently locked a divorce battle his estranged wife. She stayed with him throughout his prison stint, before she uncovered his affair earlier this year. But the catwalk model, who shares a seven-old son with wife Melissa, appeared in good spirits while out and about. Melissa is mother to his biological child Jeremy Jr, seven, and Robert, 11, Melissa's son from a previous relationship.  She also has a daughter, 16-year-old Ellie, and says both stepchildren consider Meeks a father figure.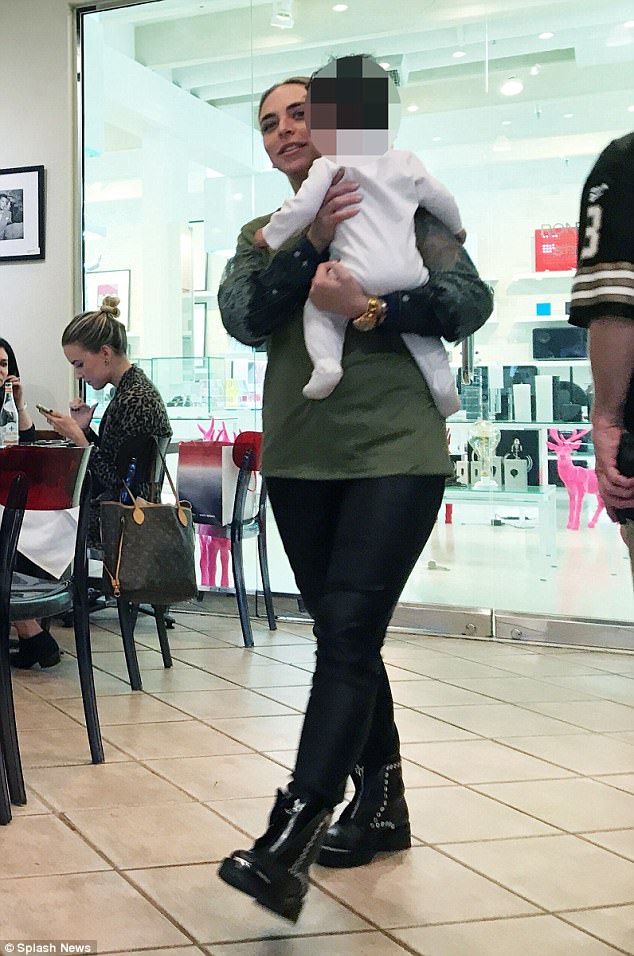 She was said to be in the early stages of pregnancy when she saw the images, taken during a romantic break to Turkey, and it was then she realized her marriage to the former convict was over.  'Not only was I grieving the loss of my life and my husband, I also had to grieve the loss of a child at the same time,' she told Radar. The care home nurse said a doctor told her of the loss when she suffered from heavy bleeding. Of the cause, she said: 'I was under so much stress and so many emotions.'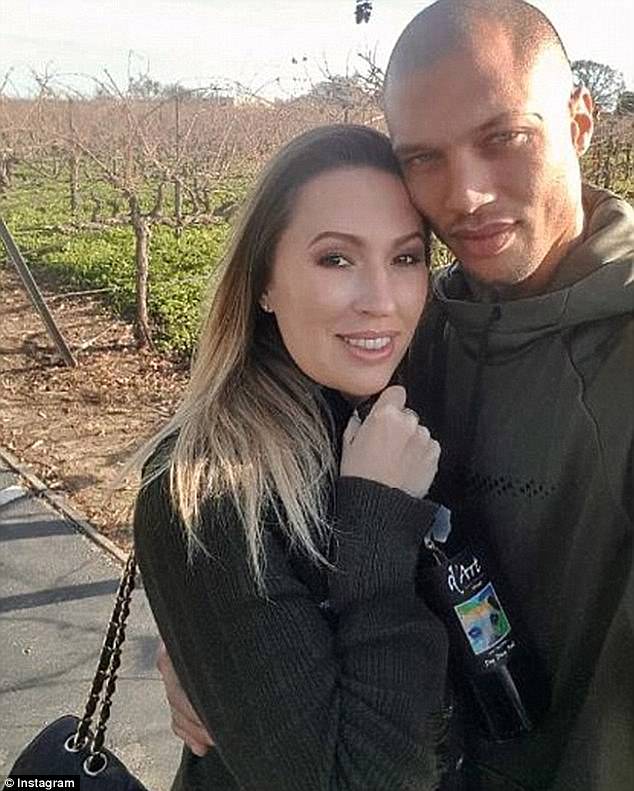 Last month Melissa shared a lengthy post in which she accused Jeremy of cheating on Chloe – yet her rambling words baffled followers who misconstrued the comment to believe she was stating she had been the other woman. She wrote: 'Thank you for all the positive love…I've never been in a better place in my life than I am now. My ex husband has already been unfaithful in his new relationship. With me… Id rather be alone and happy with self respect then to be played.' Due to her use of 'with me', fans were soon pointing out her grammatical flaw, with users writing: 'I'm confused so he didn't cheat on Chloe w/ his wife? They should interview you instead of her! You have to 411…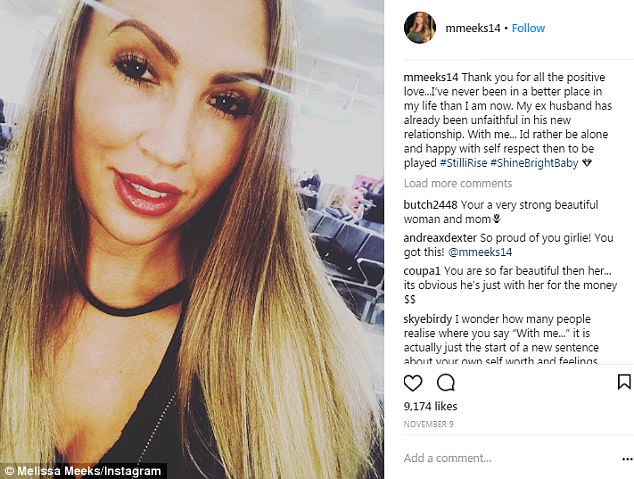 'She said he cheated then period. "With me,…." was a new sentence. She didn't say he cheated with HER! Read it!… Why are there still grammar nazis on social media?? It's social media not an English exam.  'Anyway Jeremy may or may not have cheated on his heiress with his ex wife, if he hasn't cheated yet he will eventually as a cheater is always a cheater. 'Anyway Melissa needs to move on her ex humiliated her in the most disrespectful public way, his family obviously hates her, he will cheat again in the future so why on earth would you want him back? Let him go off and embarrass himself some more and focus on moving forward with a decent honest man. '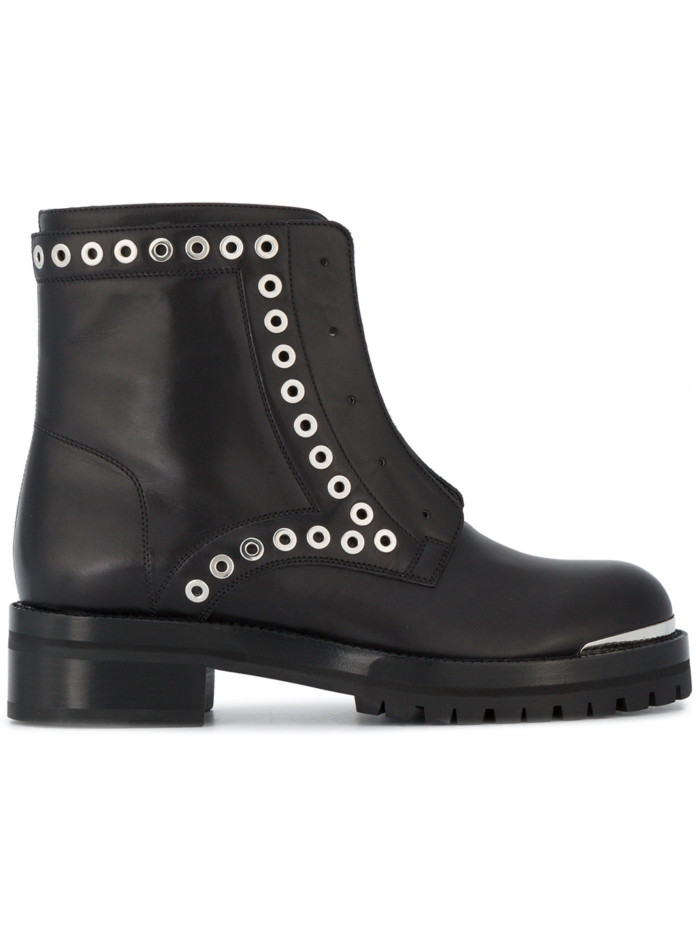 These Biker boots from Alexander McQueen's AW17 collection let you embrace your inner rock chick in style. Crafted from luxury black Italian leather, these boots feature a round toe, a front zip fastening, punch hole detailing, a chunky low heel and a ridged rubber sole. For a gothic finish, these Biker boots are decorated with silver-tone eyelets for a signature Alexander McQueen style.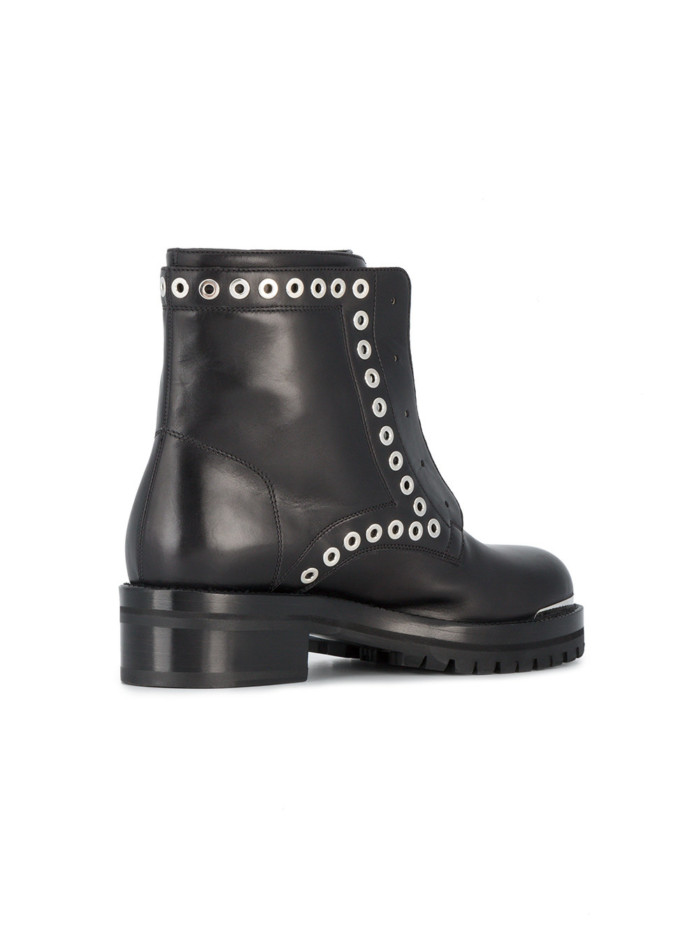 Copy Chloe and click (Buy) to bag a pair from Farfetch. Add to the grungy feel by teaming these boots with oversized black lace and mesh pieces, or simply rock them with jeans and jumper. Either way, you'll be completely comfortable and on trend for autumn/winter 2017.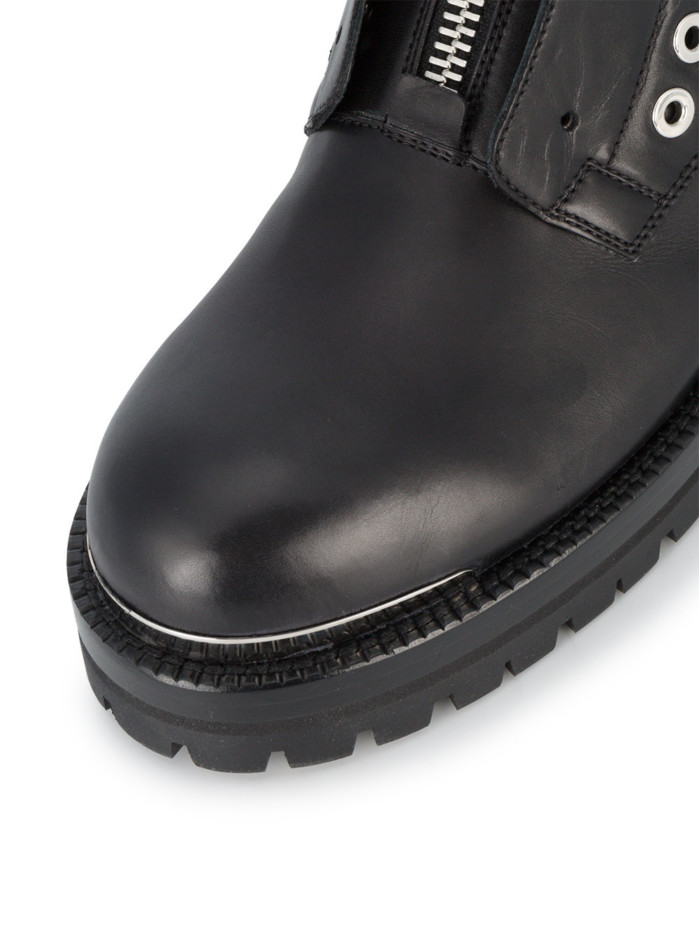 If these boots aren't quite to your liking, take a look at our awesome alternatives in the carousel below. We've rounded up picks from the likes of Alaia to Fendi, so you're bound to find something that suits your style.