Jenny McCarthy is 42, but she sure doesn't look it. That's thanks to her youthful style, I think. I'm not a big fan of her fashion sense, but I'm not going to deny that by dressing like she's in her 20s, she looks a few years younger.
On Tuesday, Jenny stepped out in New York City in a punk-grunge getup of ripped leggings teamed with a graphic tee, a biker jacket, and a beanie. Of course, the highlights of the outfit were the shoes she used to go with — extremely studded platform boots that appeared to be from Jeffrey Campbell.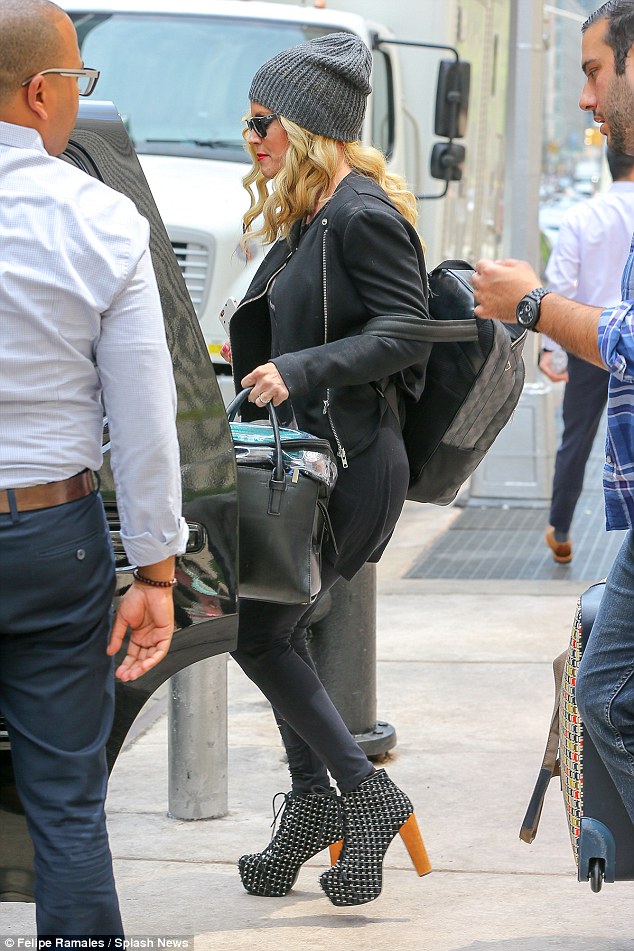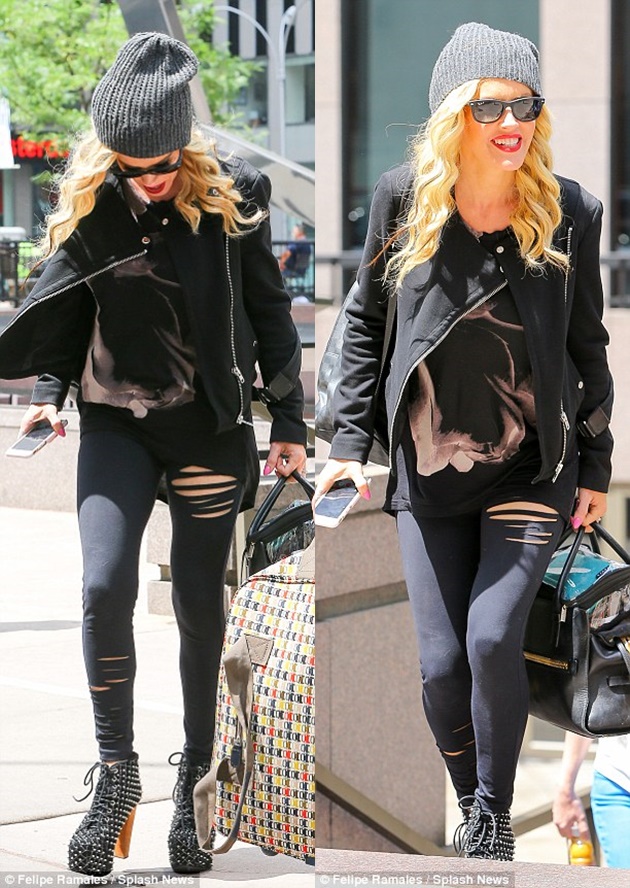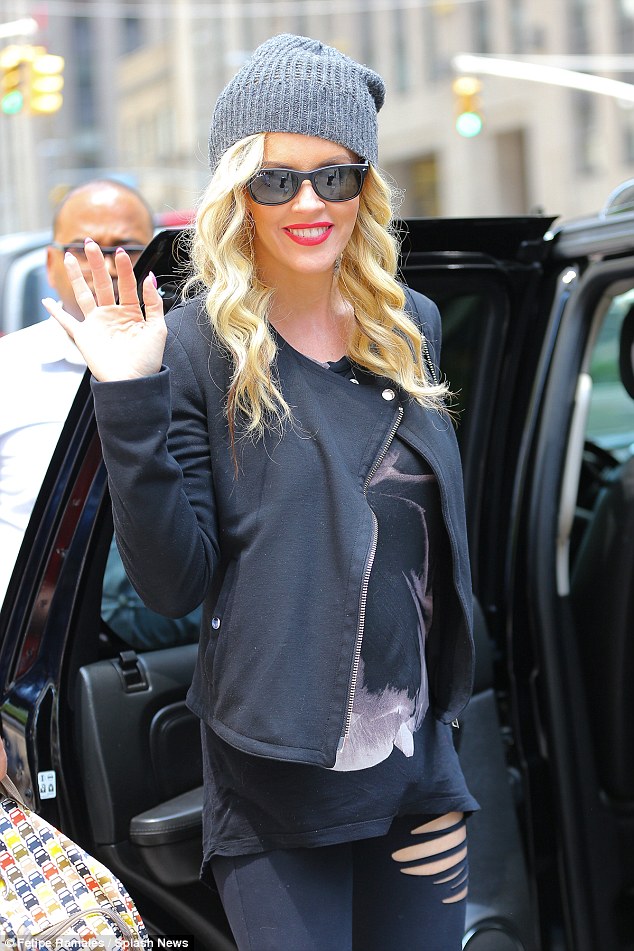 Jenny McCarthy wears studded booties while out and about in New York City on July 28, 2015
The following day, Jenny was quite hard to ignore as she sported bright pink hair and matching nails with a studded blouse, skinny leather jeans, and edgy strappy sandals
Between the two punk-infused looks, however, I found myself gravitating towards the second outfit. For some reason, even with the fuchsia pink hair and nails, she looked more put-together in the getup.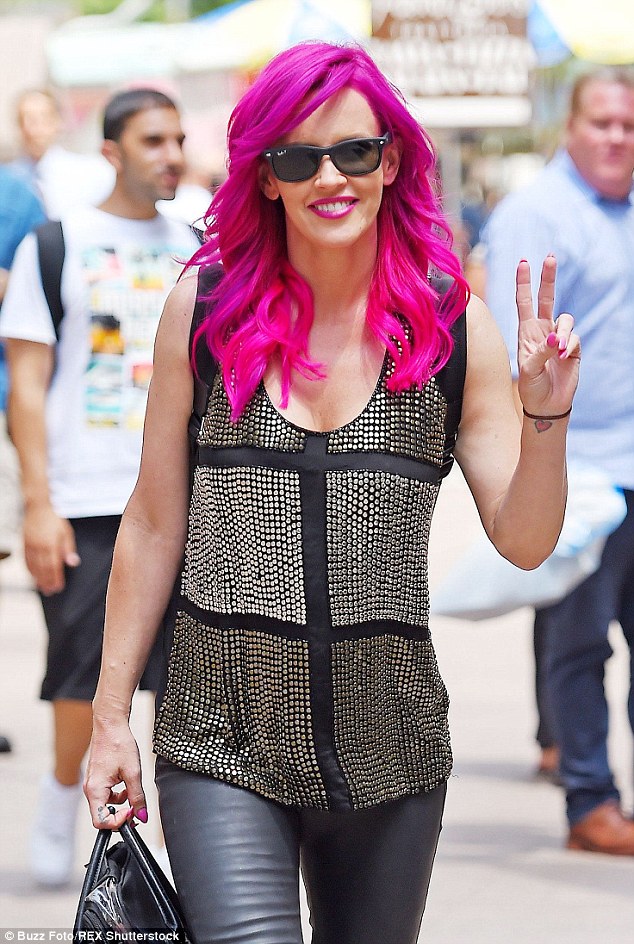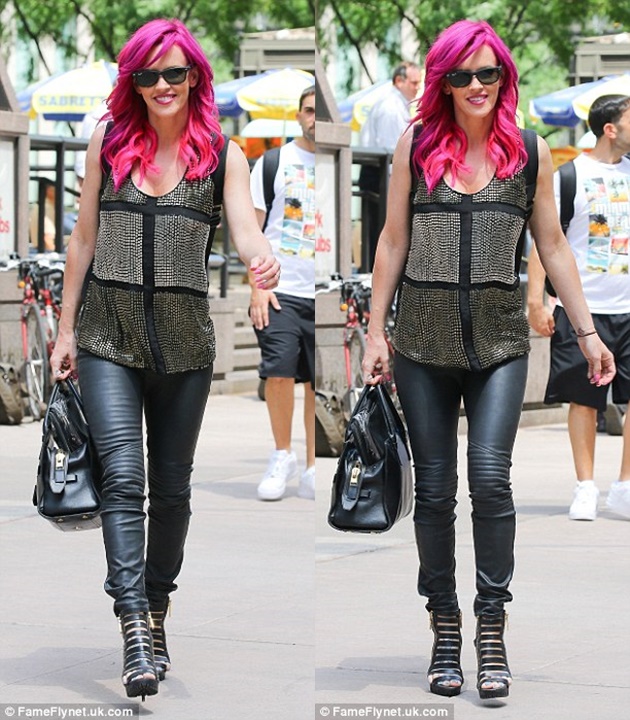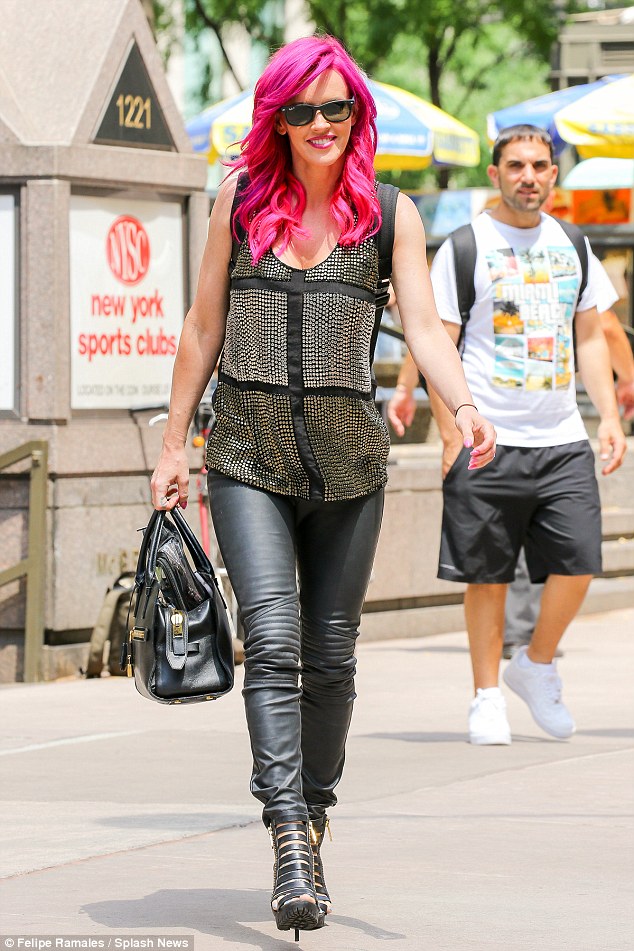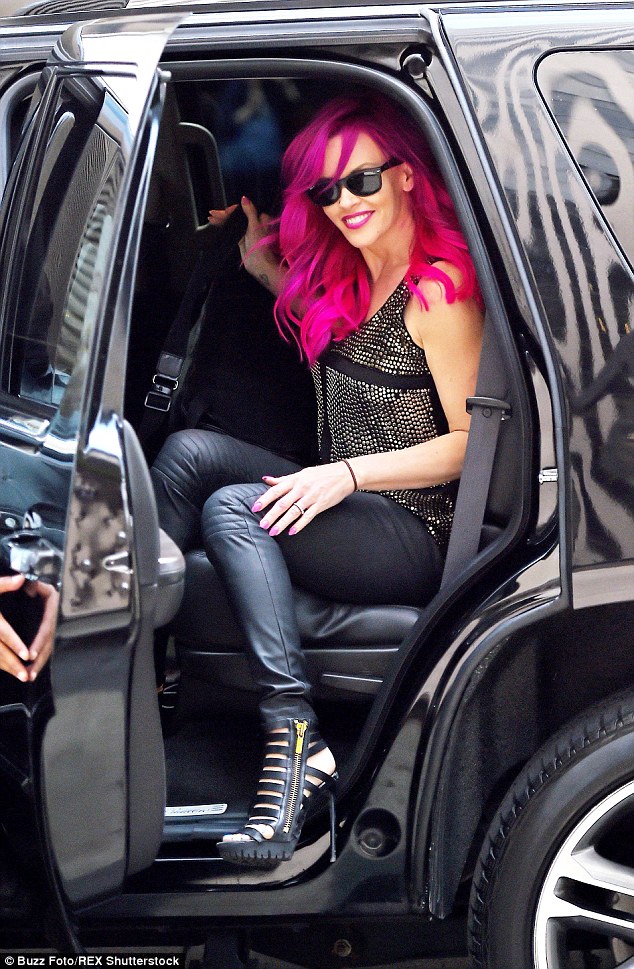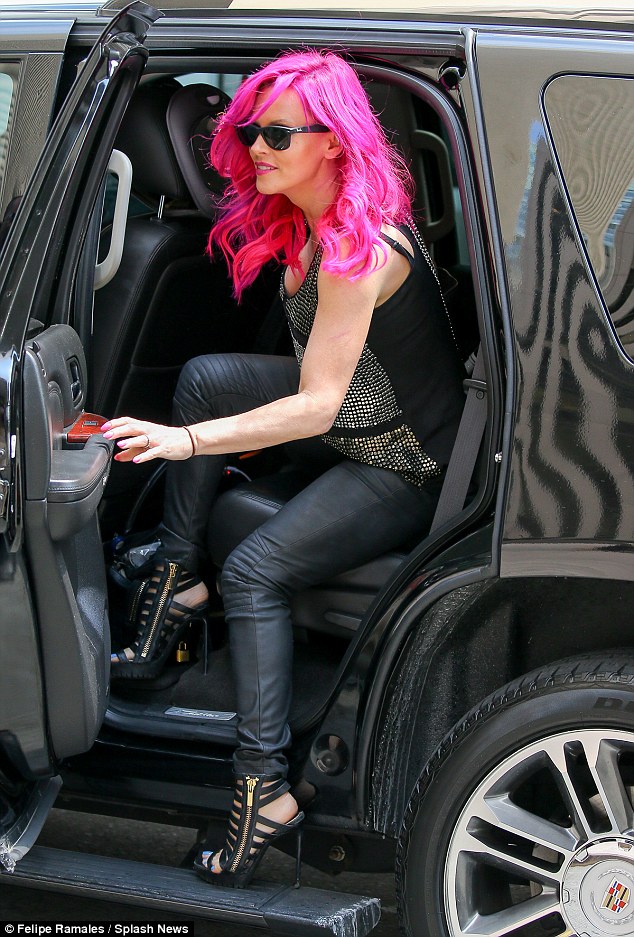 Jenny McCarthy steps out with bright pink hair and nails in New York City on July 29, 2015
Do you approve of Jenny's take on edgy dressing?
I couldn't find any details on her outfits, but the studded platform boots from her first attire look like they're the "Lita" from Jeffrey Campbell. Here's the classic version. These shoes are currently available if you're into chunky and funky footwear: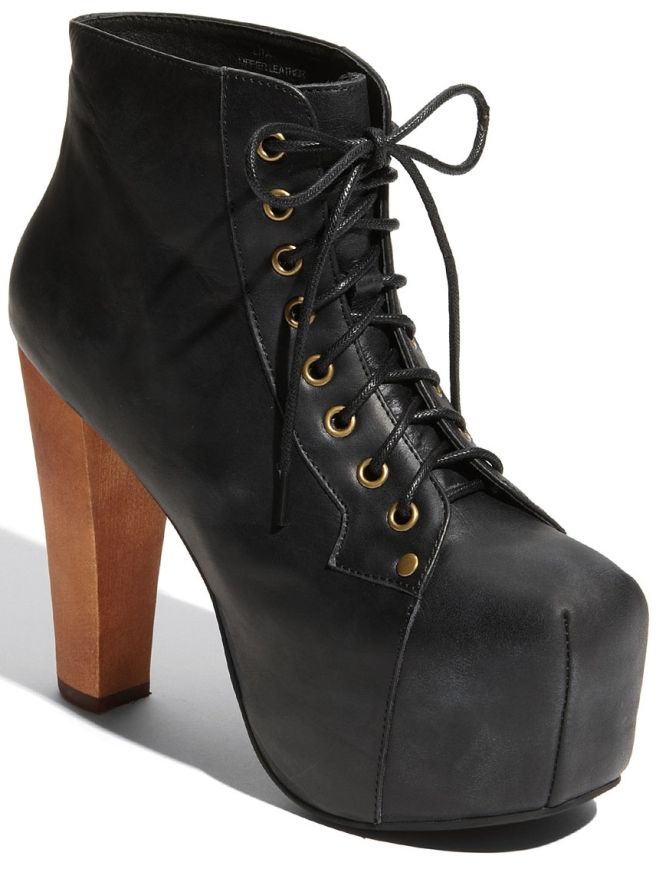 Jeffrey Campbell Lita Boots, $160
I'm not really fond of the Lita, so I guess that explains why I prefer the sandals from her second outfit. I managed to locate the pair after weeding through hundreds of styles. They're the "Heart" cage sandals from Rachel Zoe. They feature multiple wide straps detailed with a zipper at the vamps, inch-thick corrugated soles, and 5.5-inch-tall heels.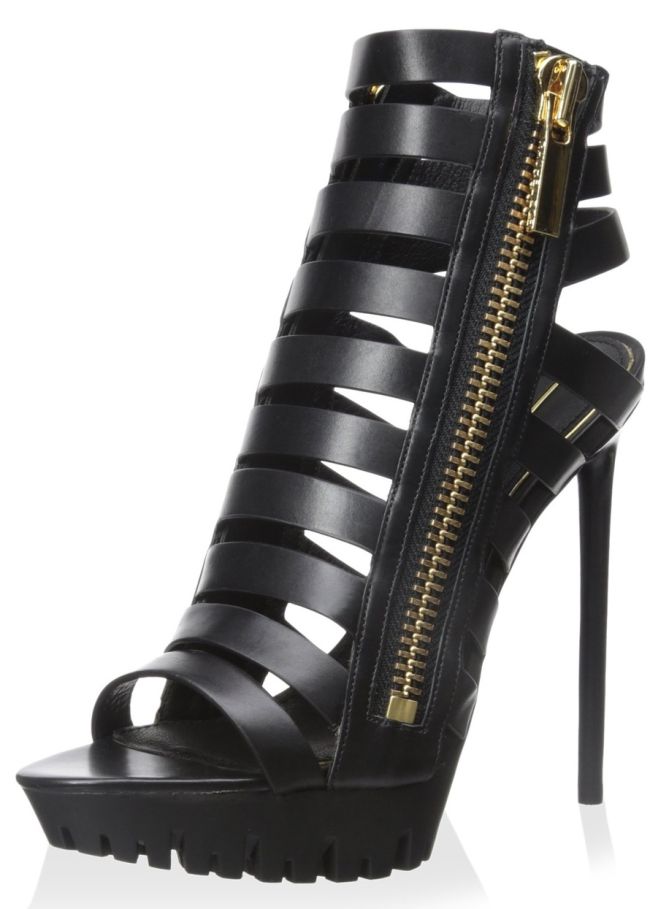 Rachel Zoe Heart Cage Sandals, $285 (was $475)
They're quite a fierce-looking pair. Would you agree?
If you fancy Jenny's Heart sandals, you can grab 'em for less at $285. Team with a sequined or studded top and some black skinny jeans to steal her glam-punk style.