As you know, Jennifer Lopez likes to rock high-top sneakers and sweatpants when she's off duty. Most often, however, the combination doesn't do her figure any justice. And she always misses the mark because she likes wearing the bottoms high and the waist, and with tight crop tops.
On  Tuesday, however, JLo finally aced looking glamorous in her favorite off-duty look. She used a pair of low-slung gray sweatpants and dressed them up with a loose beige sweater. To keep things interesting, she styled the outfit with a white cap, a white purse, some oversized eyewear, and a pair of white gold-detailed high-top sneakers. Altogether, the mix was spot-on and it flattered her gorgeous figure.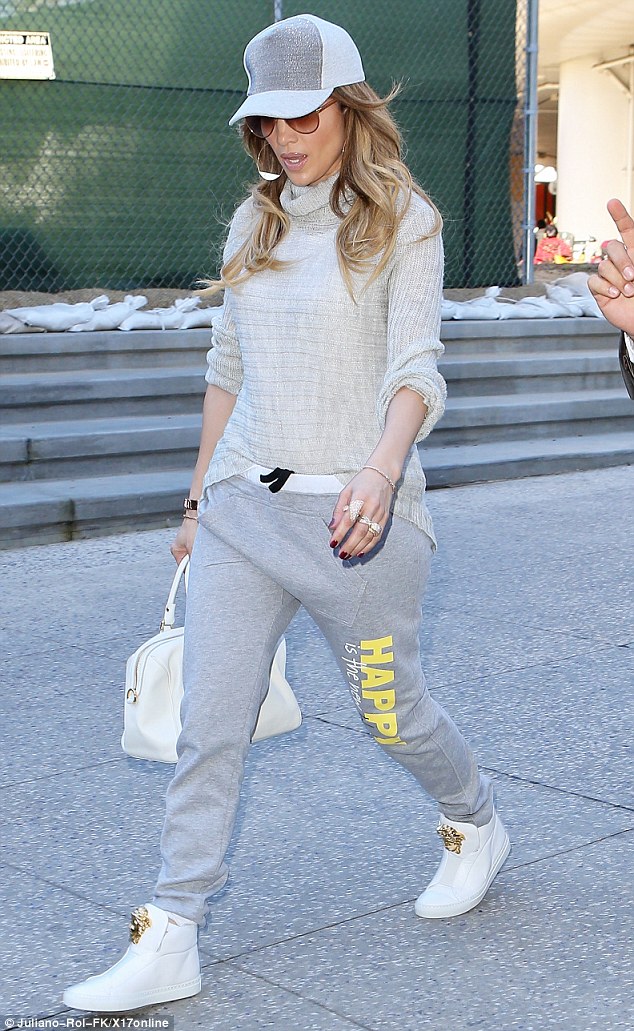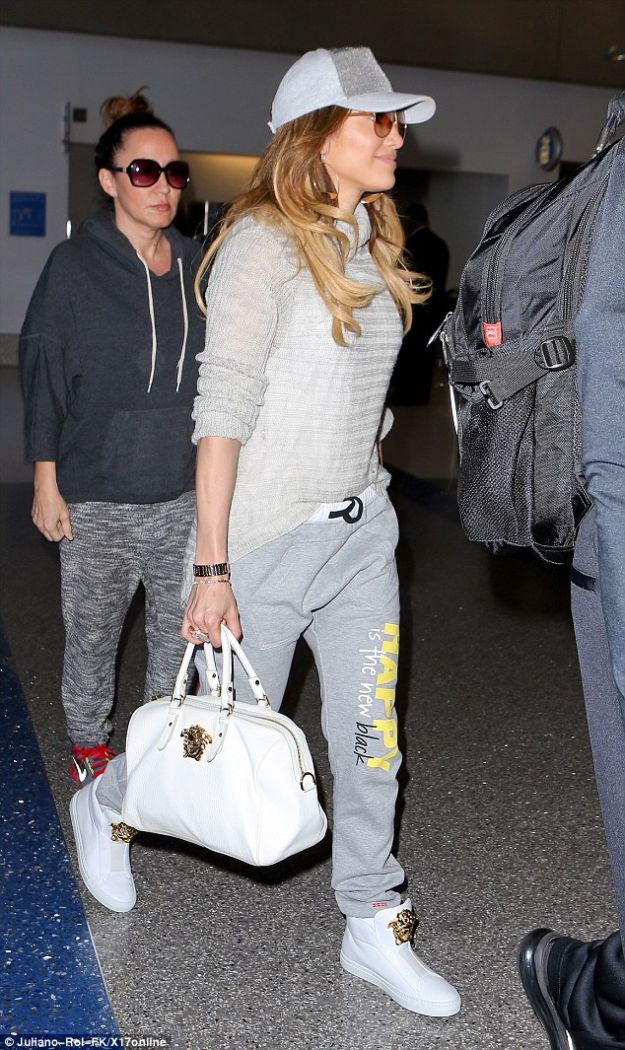 Jennifer Lopez looks sporty but glamorous in white hi-top sneakers as she arrives at LAX to catch a flight, February 10, 2015
Do you like JLo's outfit as much as I do?
Jennifer's white purse and sneakers are from Versace. Both extras feature the very distinct gold Medusa medallion. Below is a closer look at the sporty kicks. They're crafted from soft calfskin and feature wide elastic bands on the vamps.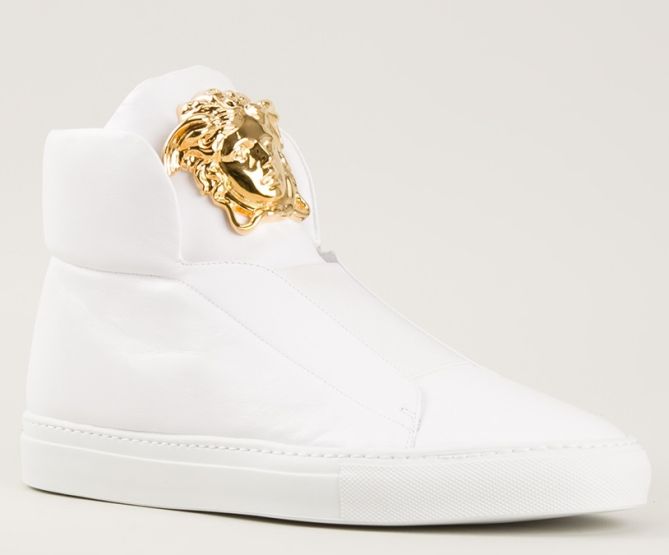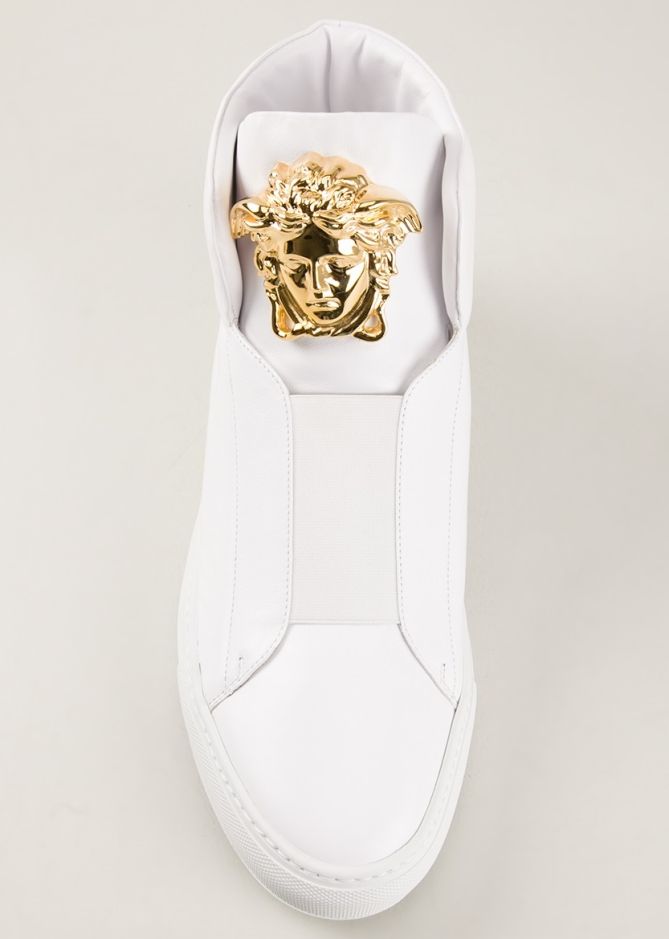 Versace Medusa Hi-top Sneakers, $1125
If you like what you see, you can grab the online. They retail at $1125. Other variations of the style such as metallic and black leather are available if you want the option.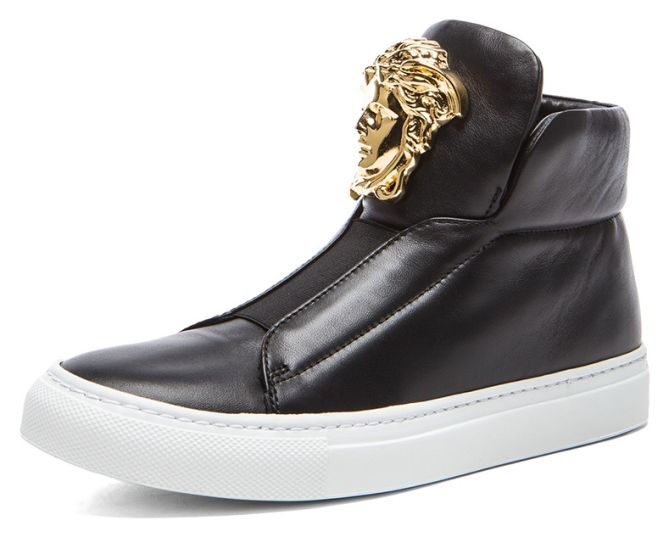 Versace Medusa Hi Top Sneakers in Black, $1070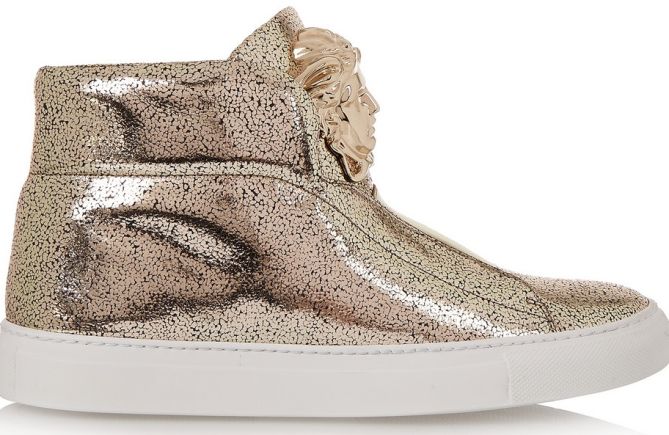 Versace Medusa Hi-Top Sneakers in Metallic, $1025