Jennifer Lopez is not afraid of taking fashion risks. She's bold as she is beautiful. And she knows it too. We've seen her in many naked dresses, and each one she pulled off with no hitches or glitches. She wears 'em like she owns them, and that's why she always looks good.
Early this week, the American Idol judge stepped out in a pair of statement-making boots. They were OTKs detailed with a million straps, grommets, and buckles. Jen wore them with a simple black fit n' flare high-neck frock, and then complemented the combo with stacks of arm party. She was then spotted getting into a car with Carpool Karaoke's James Corden.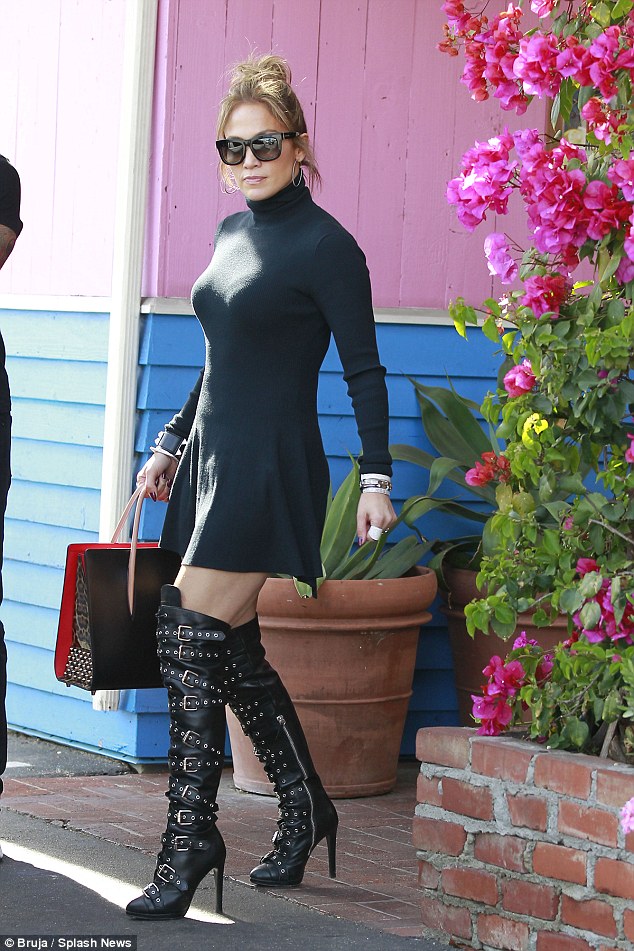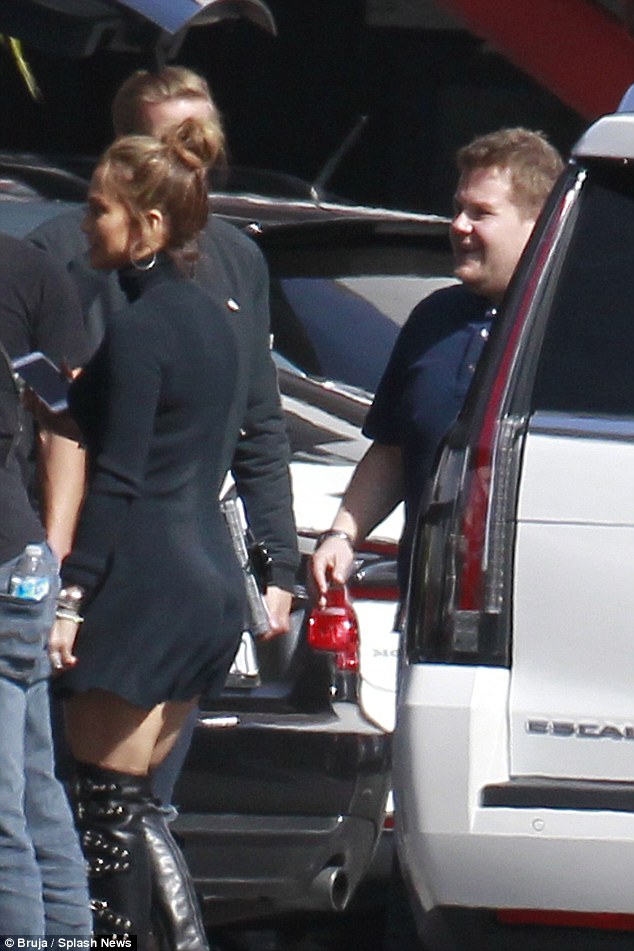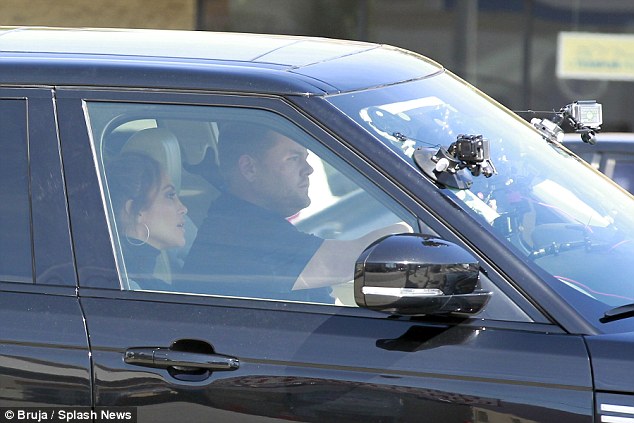 Jennifer Lopez wears strappy buckled OTK boots as she spends time with Carpool Karaoke's James Corden in West Hollywood on March 14, 2016
I'm not sure if JLo's boots are made for walkin', but they sure are meant for talkin'! Would you agree? Do you think you can wear a pair and work it? How would you style her boots if you had 'em? Call me a coward, but I find the metallic add-ons a bit much. I won't even bother trying on the pair if I see it on the store shelf.
I couldn't find any details on Jennifer's boots, but they remind me quite a lot of these strappy buckled boots from Giuseppe Zanotti. Do you think her boots are from Zanotti?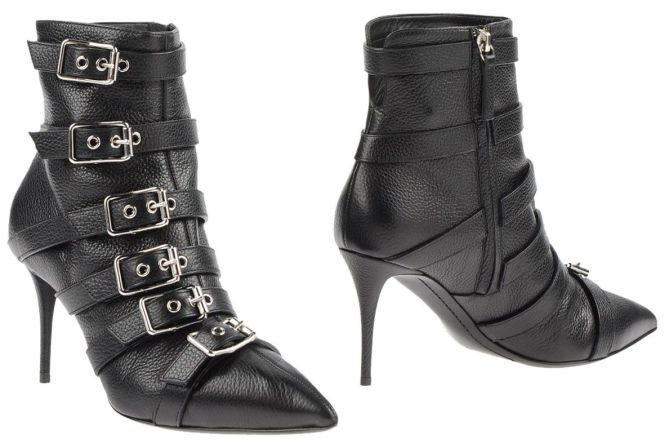 Giuseppe Zanotti Buckled Ankle Boots, $875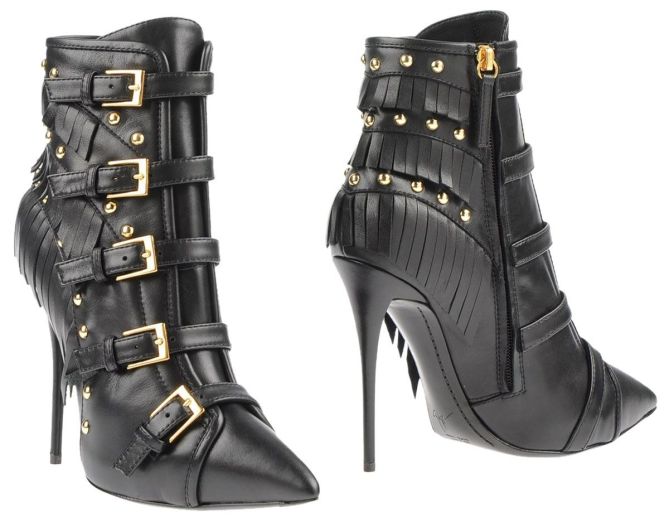 Giuseppe Zanotti Fringed Buckled Ankle Boots, $875
You can find both shoes over at Yoox. They're actually more wearable thanks to the shorter shafts and fewer metallic add-ons.
Now if you want OTK boots that are similar to Jen's, I'm sorry but I don't have any options for you today, unless you don't mind checking out these stripper boots from Pleaser: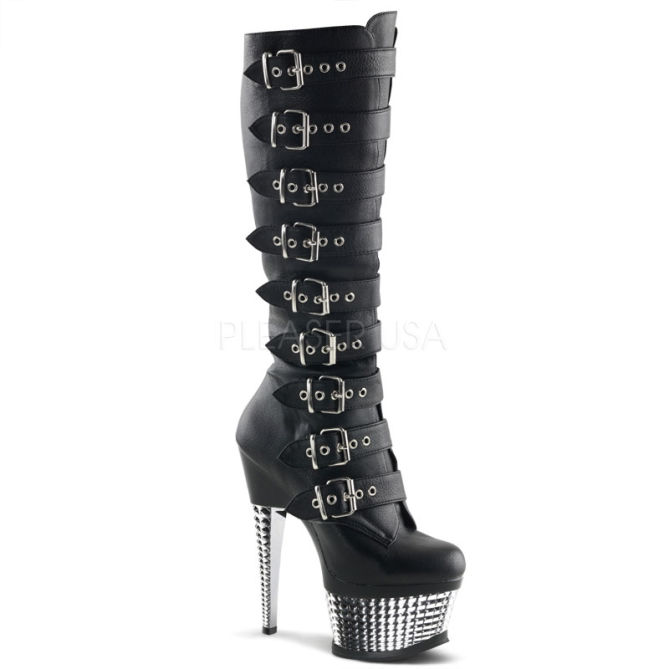 Pleaser Illusion 2048 Boots, $84
By the way, if you're interested in Jennifer's boxy purse, that one is from Christian Louboutin. It's called the "Paloma", a style detailed with leopard print and studs.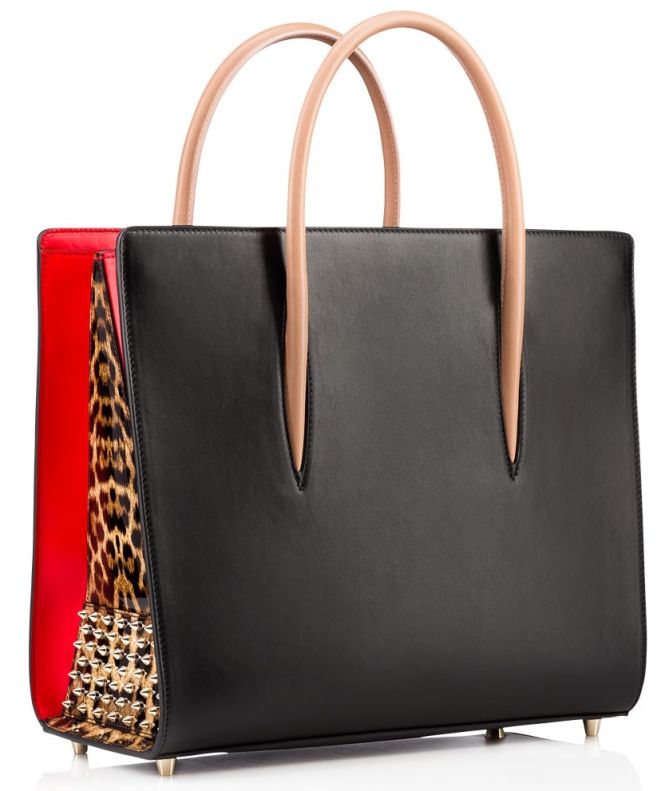 Christian Louboutin Paloma Large Tote, $2490