I'm a JLo fan. She's one of the few people in Hollywood who has managed to stay at the top of her game, even now that she's in her 40s.
Did I mention that it also amazes me how she seems to look ageless? No, scrap that. Jennifer Lopez is lookin' better with age. It's like she has managed to freeze time, and even make it work to her advantage.
Fashion wise, I usually like what she puts out for appearances. Although she occasionally scores a miss — something that is normal, I guess. I mean, she's human, after all.
Speaking of outfits, the multi-media pop star stepped out in Los Angeles on Tuesday to film more scenes for American Idol's "Hollywood Week". And while I loved the mixed-print ensemble she wore over the weekend, I can't say the same with this one.
JLo chose a matching crop top and slouchy trousers for the filming activity, then teamed the combo with fierce cage booties. The shoes were heavenly, but somehow, I found the outfit unflattering. Check out JLo below then tell me if you agree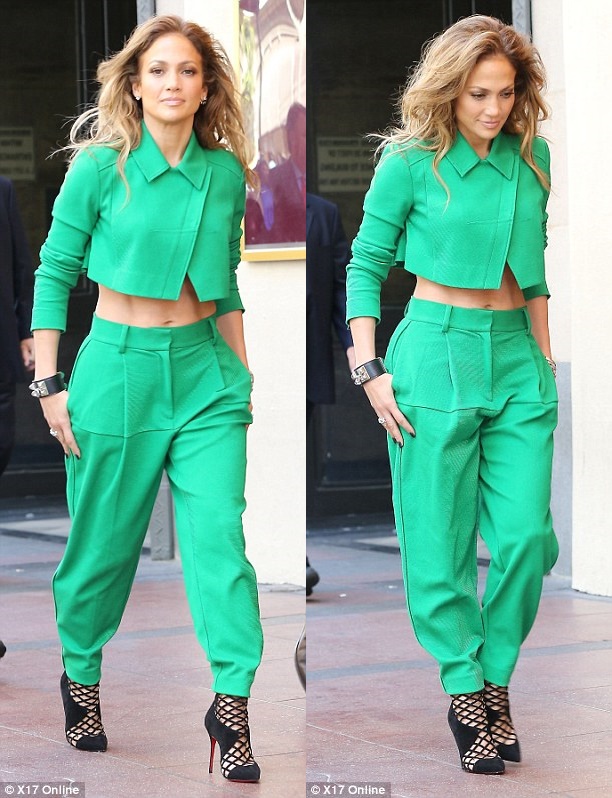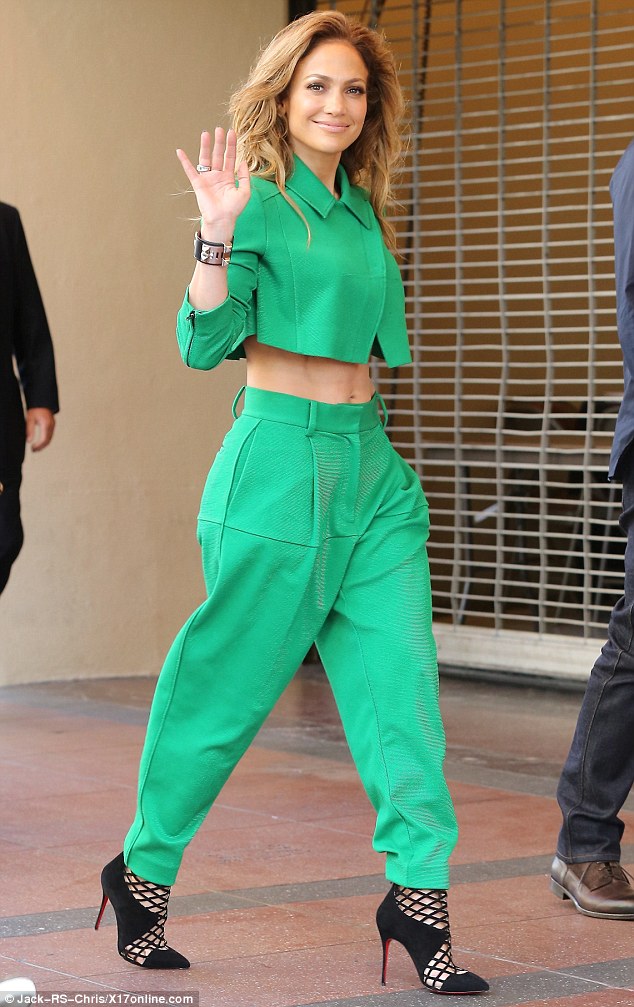 Jennifer Lopez steps out in Los Angeles to film another round of American Idol's Hollywood Week on October 28, 2014
Well, any thoughts? I'm not a fan of this getup, I'm afraid. The top is alright, but the pants look unflattering. Would you wear her outfit if it was given to you?
Jennifer's matching separates are from Roland Mouret, while her shoes are from Christian Louboutin. Dubbed as the "Encage", the boots feature suede uppers fashioned with intricate web-like cutouts to achieve the "cage" effect. Also, another name I've heard being used for these boots would be Mrs Boulglione: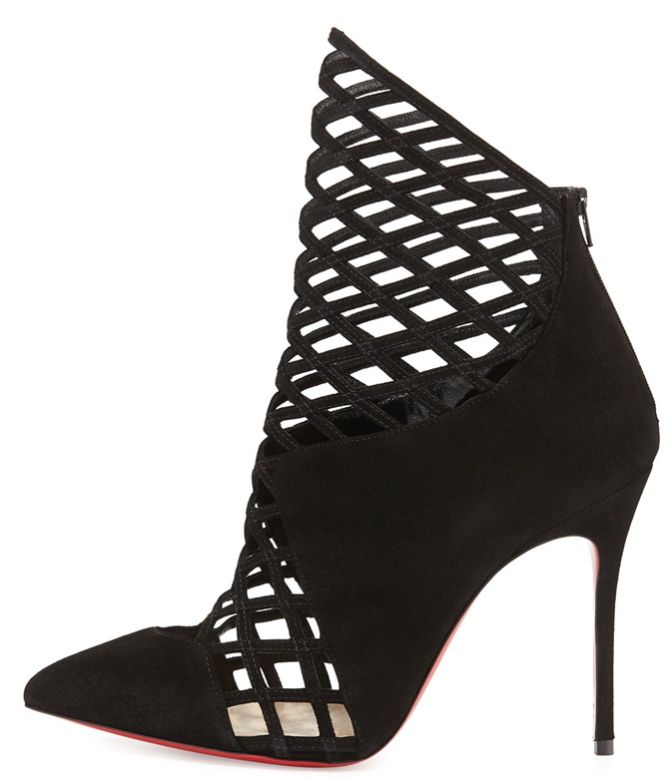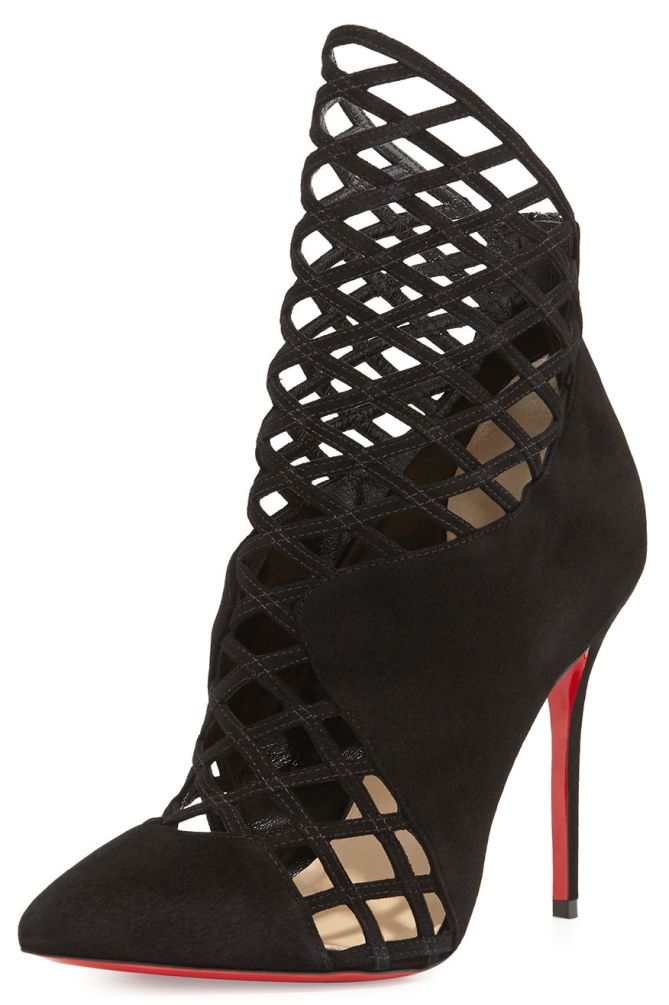 Christian Louboutin "Engage" or Mrs Boulglione Cage Booties, $1595
What a fierce pair of heels!
If you fancy JLo's booties, feel free to shop for them online. They retail at a pricey $1595, so buying them is no joke. If you wish to save, but still want to purchase something with a label on it, go with this pair from Michael Kors Collection instead — the Agnes. These shoes feature pointed toes and cutouts similar to JLo's Louboutins: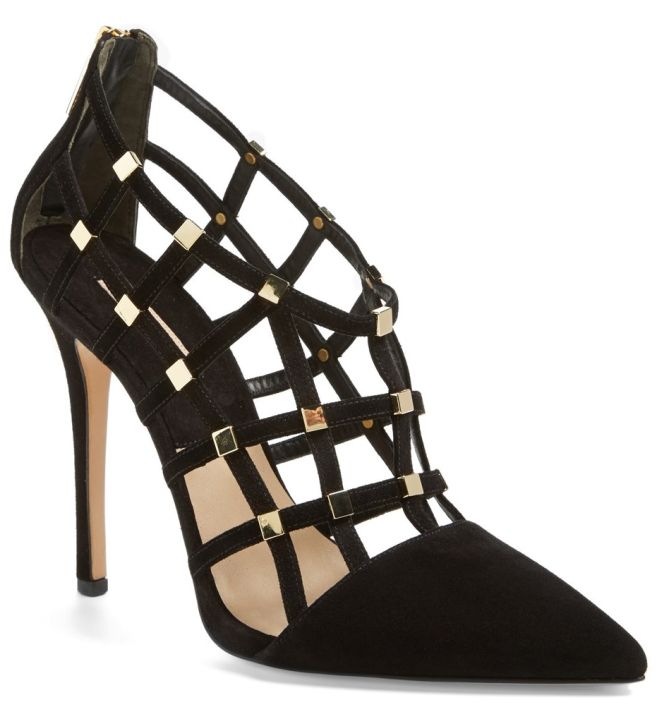 Michael Kors Collection Agnes Pumps, $495