Jennifer Lopez made it a point to wear something dramatic for her performance in Los Angeles on Friday. The multi-talented star wore a metallic bra-top and fringed skirt when she sang "Booty" with Iggy Azalea during the concert. She complemented the combo with gray fishnet stockings, then capped off the mix with metallic knee-high gladiator sandals. I honestly didn't know what to think of the look she put out, so I'm going to let you be the judge instead. Check out JLo below: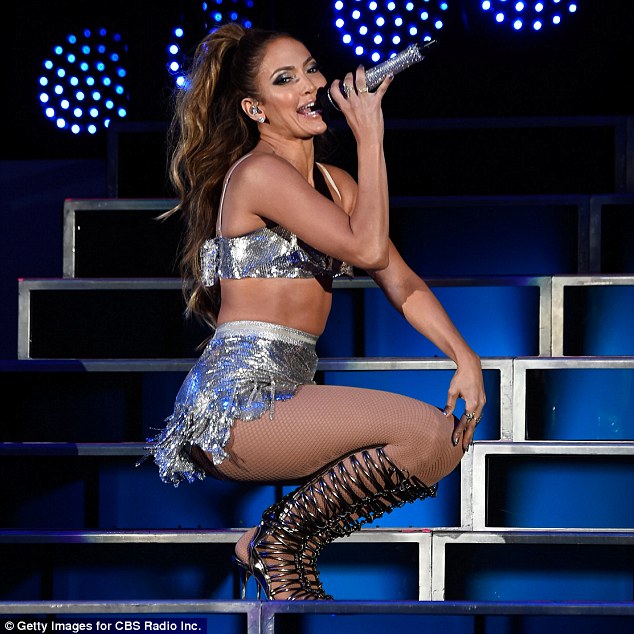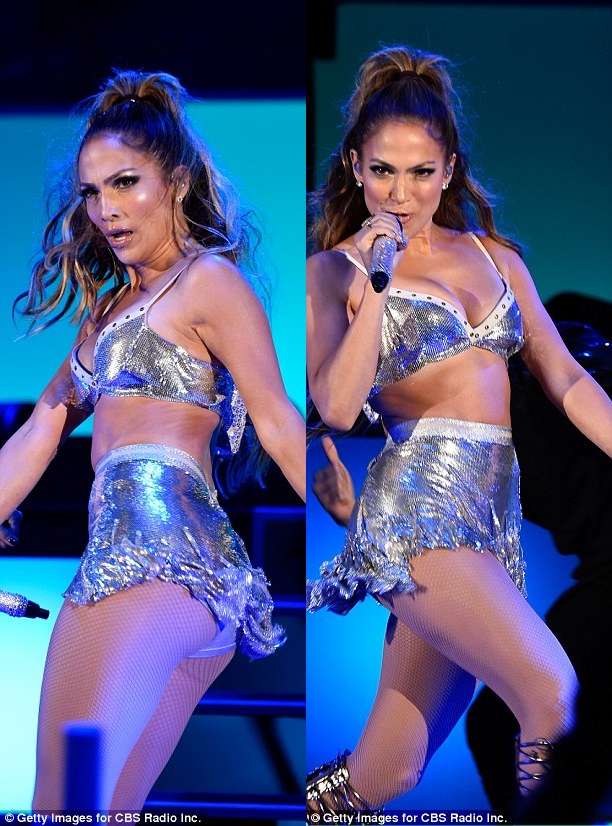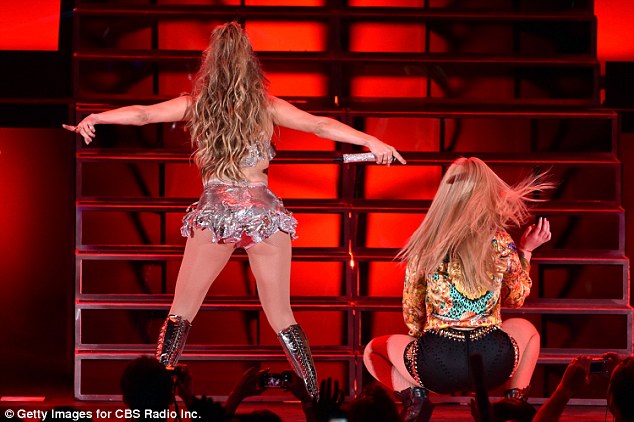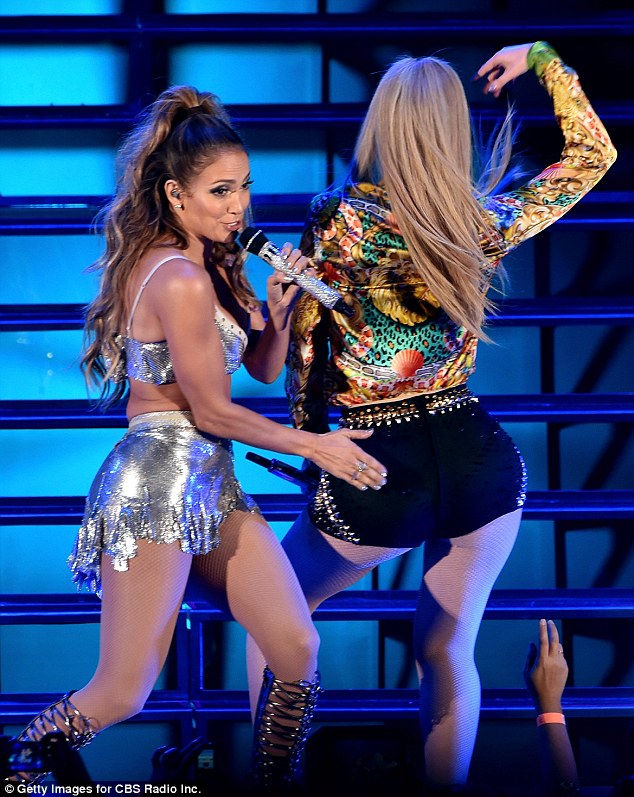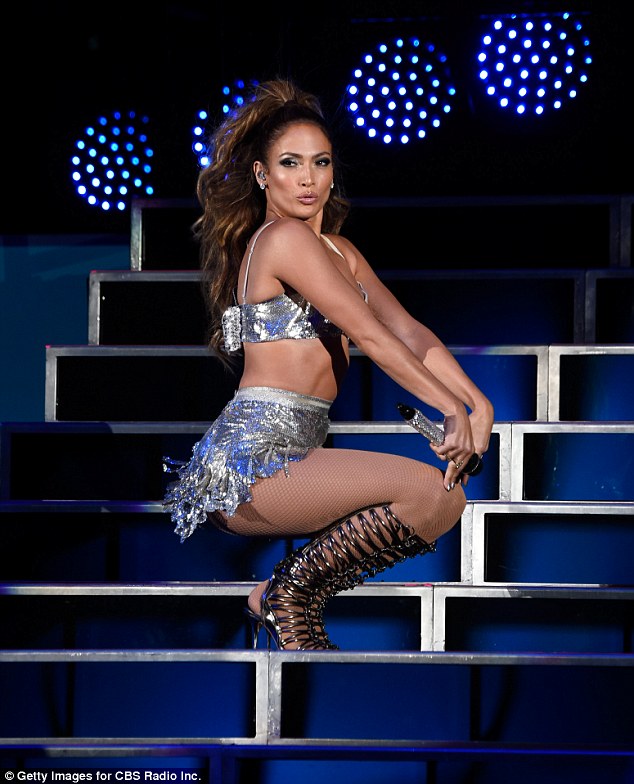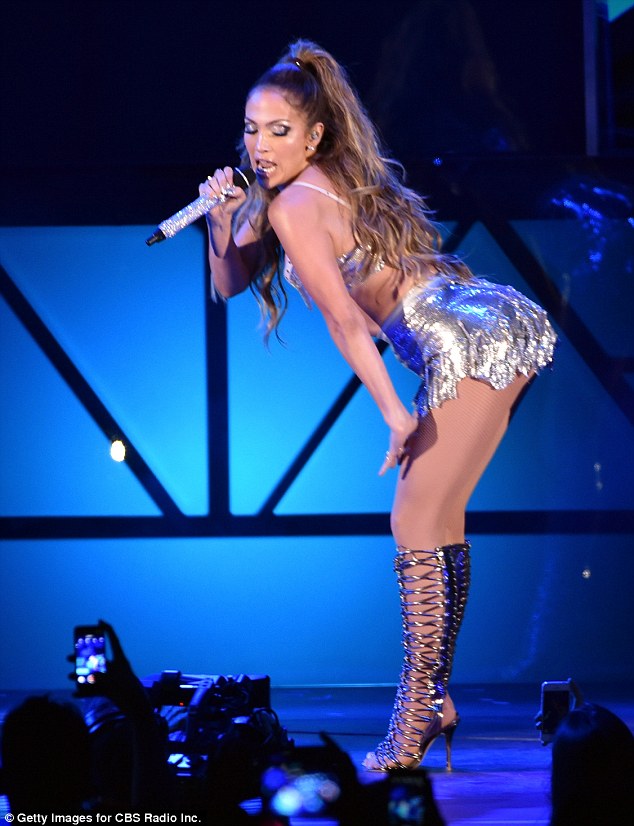 Jennifer Lopez shimmers and glimmers in a metallic outfit and knee-high strappy sandals as she performs with Iggy Azalea for the the We Can Survive concert in Los Angeles on October 24, 2014
So, what are your thoughts? What's the verdict? Does JLo look hot or not? Too much, or just right?
The whole getup reminds me a little of Ariana Grande's usual concert outfit. I'm not a fan, but I think she looks alright. I mean, it's a concert outfit, after all. Besides, I'm more interested in JLo's metallic strappy gladiator sandals.
I did a quick lookup and found out they're from Sophia Webster. They're called the "Clementine", a pair that features 4-inch-tall heels, lace-up design on both front and back, and strappy shafts that are 15.5 inches tall.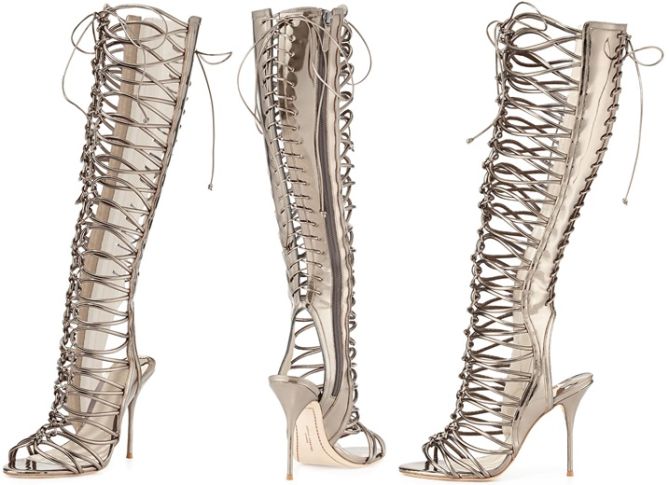 Sophia Webster Clementine Knee High Sandals, $995
How do you like JLo's Clementine? Do you think you can bring yourself to wear a pair?
I say why not?! Just don't go romping' around in a metallic bra-top and super skimpy skirt like JLo here. They're statement-making footwear, so best to pair with simple and understated pieces, like the long-sleeved mini dress from Cynthia Rowley below: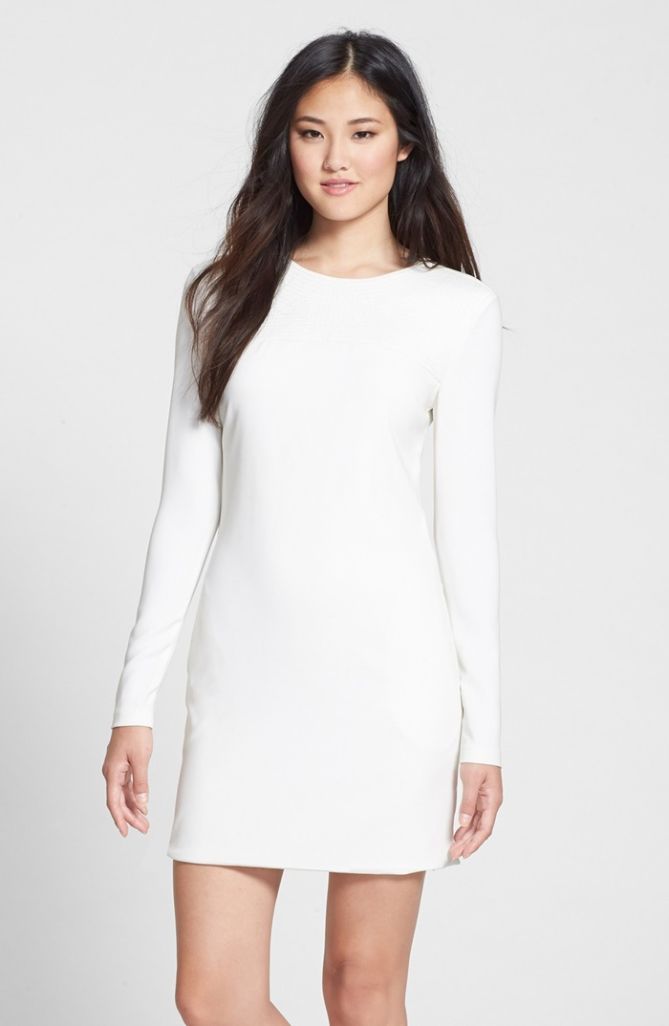 Cynthia Rowley Crepe Shift Dress, $248