Jennifer Lopez,48,  is currently dating athelte Alex Rodriguez after former fling with Drake, which she stated that was never too serious. They began dating earlier this year and J Lo has already told the press and the fans that she is feeling ,for the first time, in a relationship really well. She says they complement eachother and there's a pure and true love. At first they were a bit private about the relationship ,but now they can't stop gushing about it! They are approaching the goals section really quick.
It's not a secret that Alex Rodriguez came with a package of his own into the relationship, his two girls , Ella and Natasha. Jennifer was seen spending some time with them on Tuesday. They walked a bit, got some ice cream,made some selfies, perfectly bonding wih the two in Beverly Hills. Meanwhile the dad posted on social media how J Lo is a role model for his daughters and how lucky they are to be in the presence of such a woman. That's true love!
For the bonding session Jennifer wore something very casual, ripped blue jeans and a simple white shirt paired with a cardigan she managed to look very good effortlessly. Her messy bun and geometric shaped sunnies completed the look.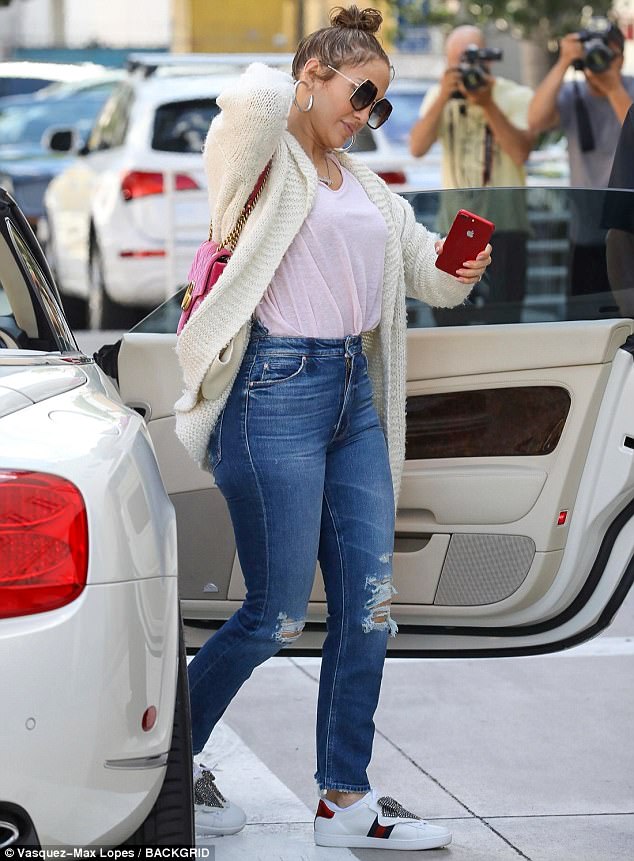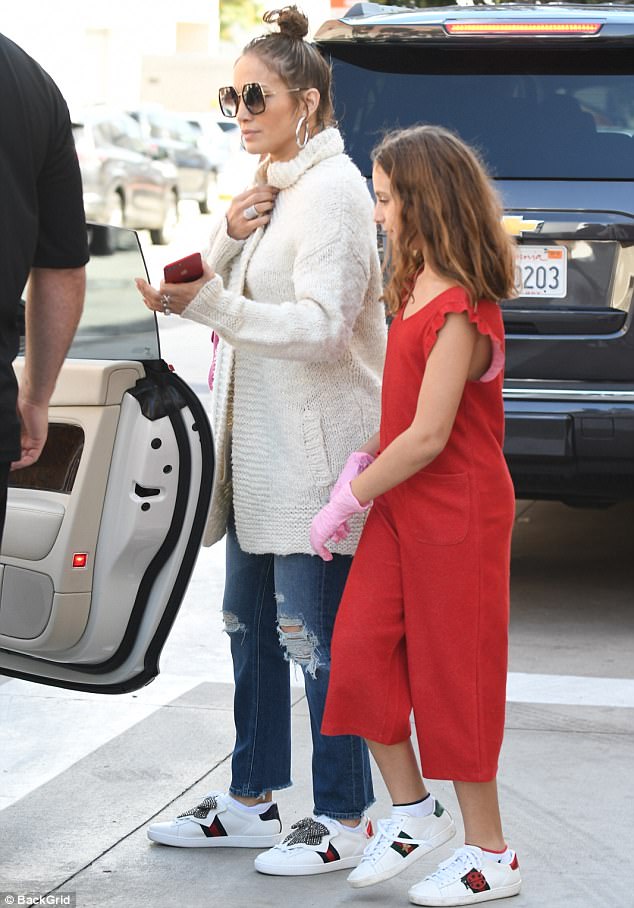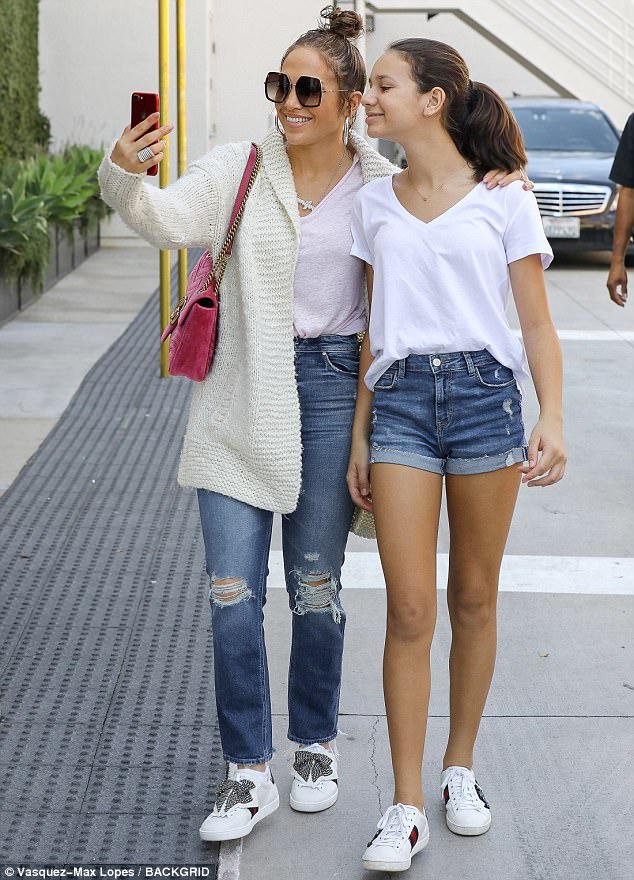 The Gucci bow embellished trainers made the outfit a little bit more glamourous. They are the perfect pair if you don't want to sacrifice your glam but wear something comfortable. The bow is made from diamonds and these sneakers will make your shoe collection a bit more sparkly. We thank J Lo for her obsession with trainers because now we have all the good recommendations from her.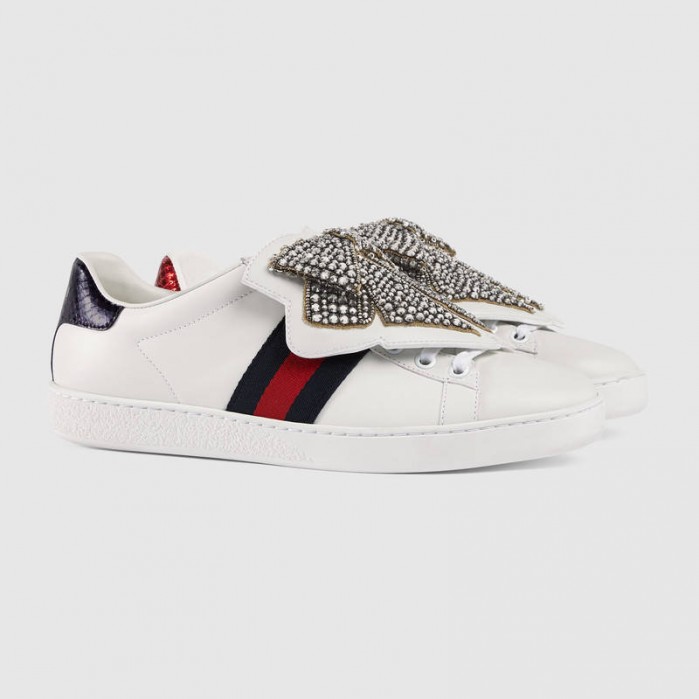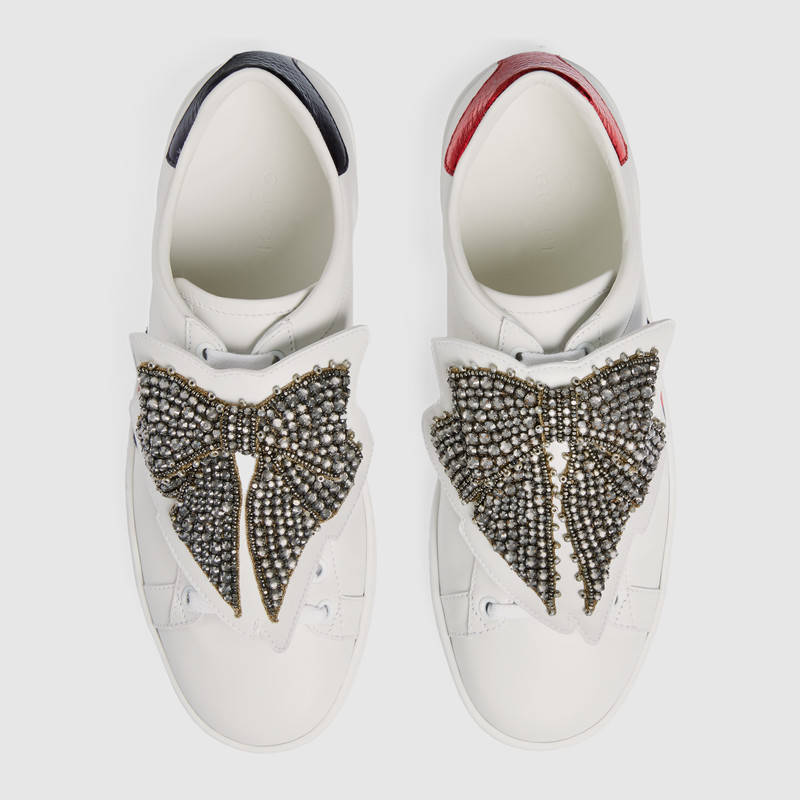 HERE IS A CHEAPER VERSION