Jennifer Lopez just did something dreadful on Thursday. The actress and singer slipped into a micro-mini baby pink dress that was completely inappropriate for her figure and her age. She wore it while on the set of American Idol.
I'm sorry if I'm bashing here, but I honestly couldn't believe she would handpick such a dress.  With her glamorous taste, I was actually expecting something more tasteful.
The frock in question was cut low on the front, and came detailed with cutouts on the sides. It also had metal trimmings that felt out of place. To top it all, the color of the dress did not suit her beautiful tan and it didn't flatter her shape at all. Check out these photos, and then tell me if you agree: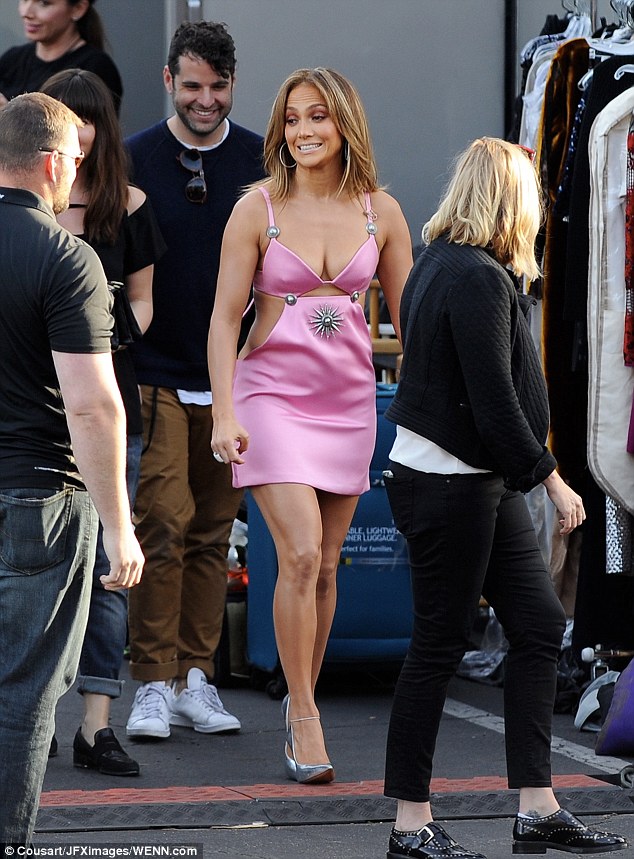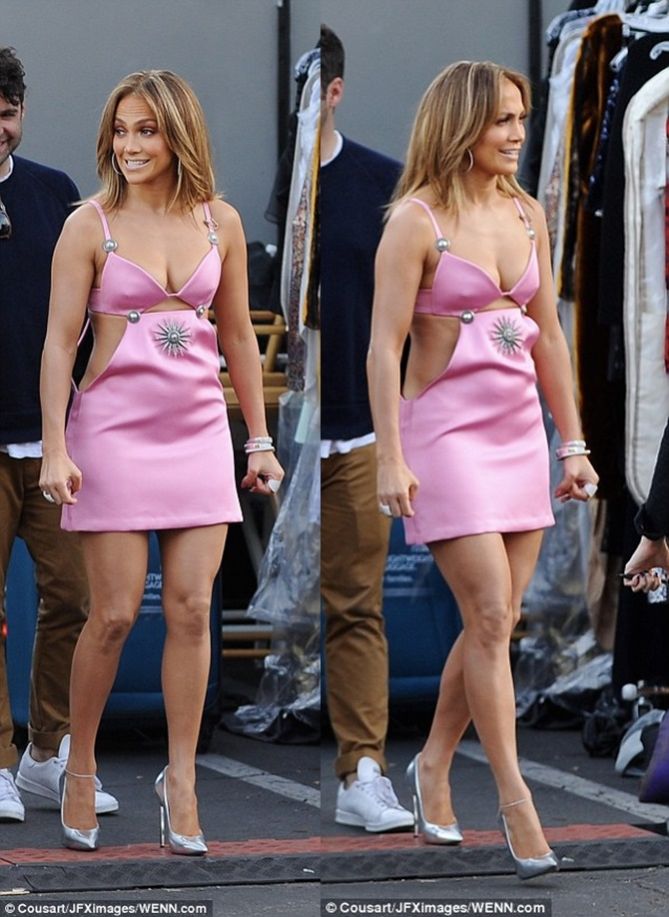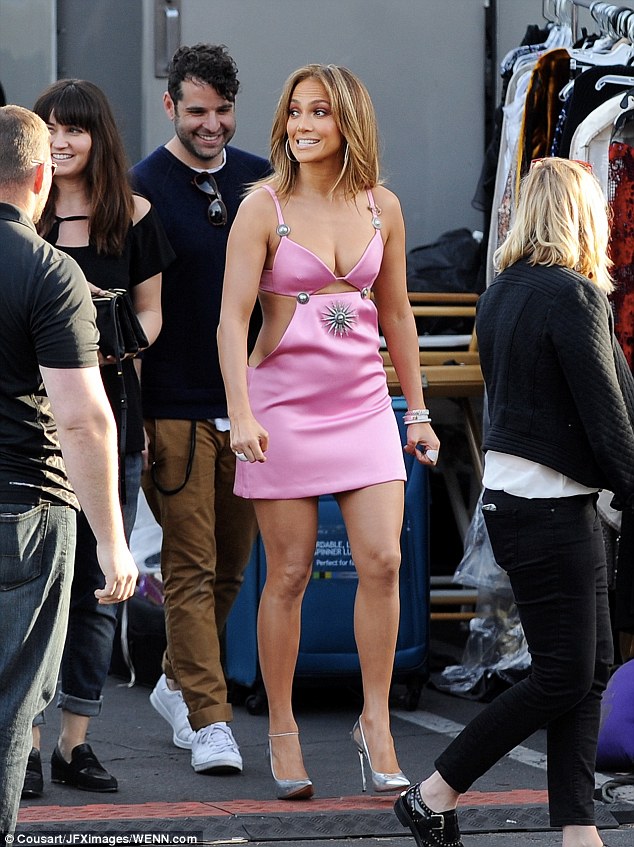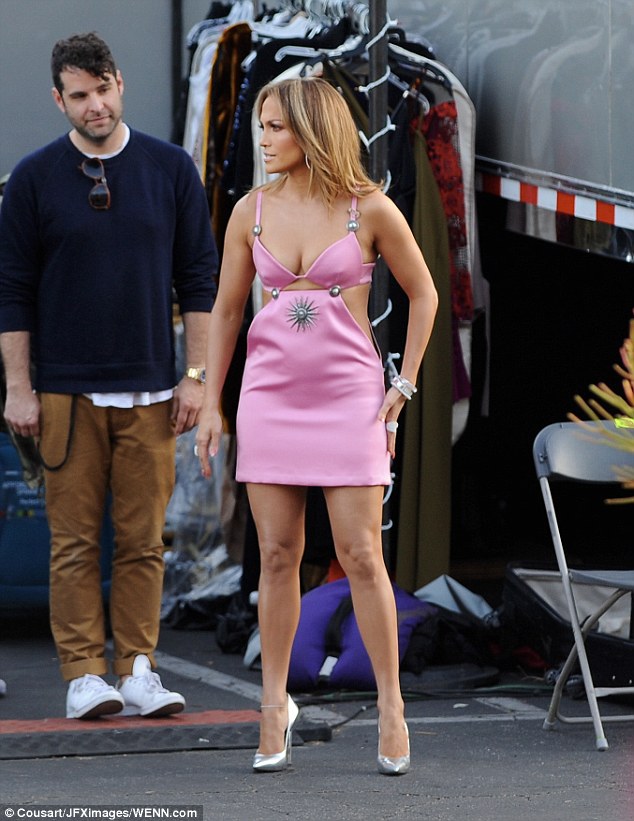 Jennifer Lopez  steps out in a pink mini dress on the set of American Idol in March 10, 2016
Well, any thoughts? What do you think? Did Jennifer pull off that pink dress or did she fail to? The frock sure is a far cry from her usual style. Would you agree?
Jennifer's micro-mini number is from Fausto Puglisi's resort 2016 collection. If you fancy the sexy cutouts, you can grab the dress at LuisaViaRoma. It retails at a pricey $1228: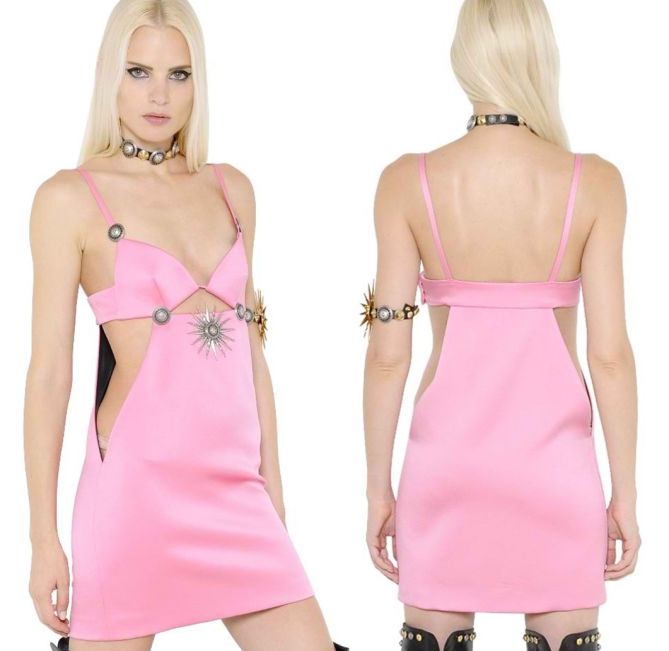 Fausto Puglisi Embellished Cutout Satin Dress, $1228
Honestly, I think it will only suit certain figures. And sadly, it doesn't look too good on Jen's shapely frame. Would you agree?
If you had the dress, how would you style it? Would you wear it with silver pumps?
Jen's silver pumps are from Casadei. They're the label's iconic "Blade". The Blade come in various materials, from metallic to suede. What makes them unique are the very slim and sharp heels. If you don't have a pair of Blade pumps yet and you like the silhouette, you can find them online or in stores. They retail at $750.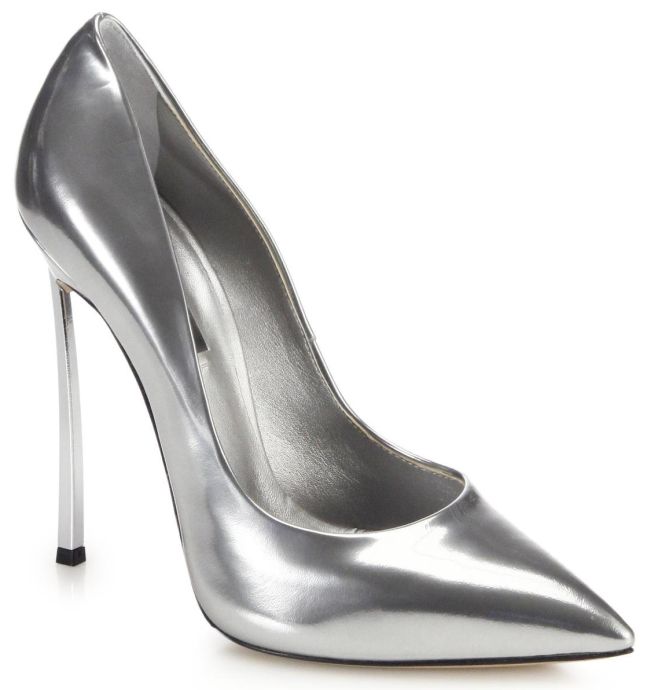 Casadei Blade Pumps in Metallic Silver, $750