They say skinny jeans will take a backseat this fall, and in place will be the flared and bell-bottom pairs that are reminiscent of the 70s. What do you think of this upcoming trend?
Now speaking of flared denim, Jennifer  Lopez was spotted sporting some while shooting a music video on Monday. She used the bell-bottom jeans with a fringed beaded suede jacket (from Etro) and platform sandals. Capping off the combo were oversized round glasses and big wild hair.
Altogether, the diva looked like a poster girl for the 70s, especially since her curvaceous figure did such a great job at making the jeans look good.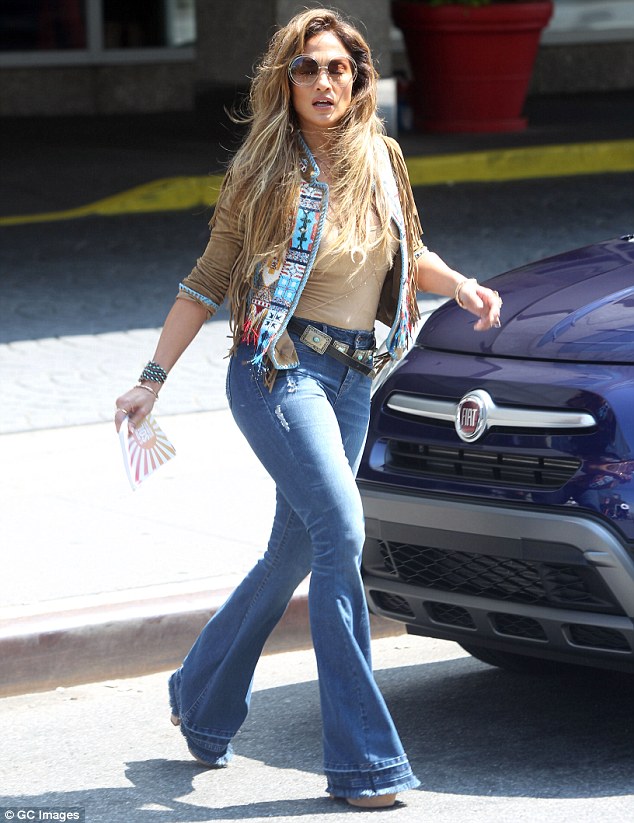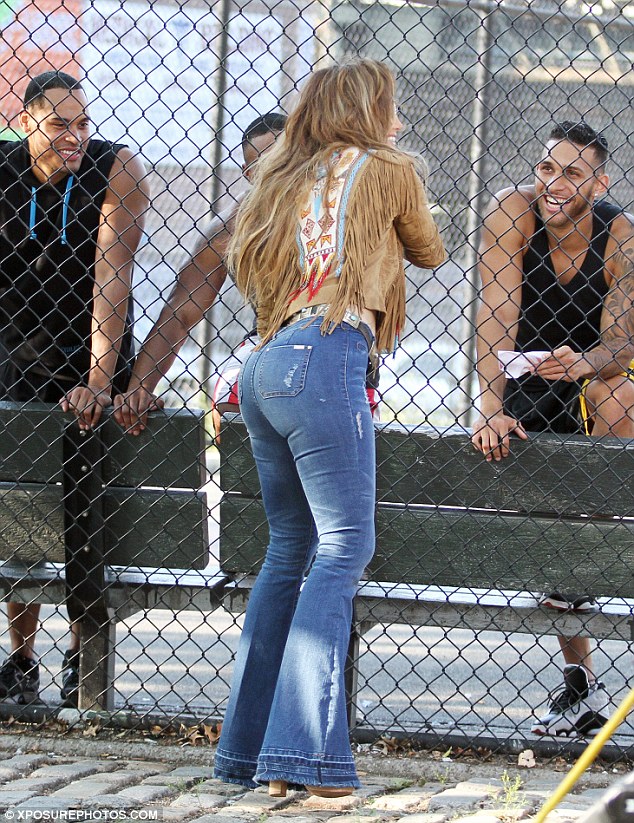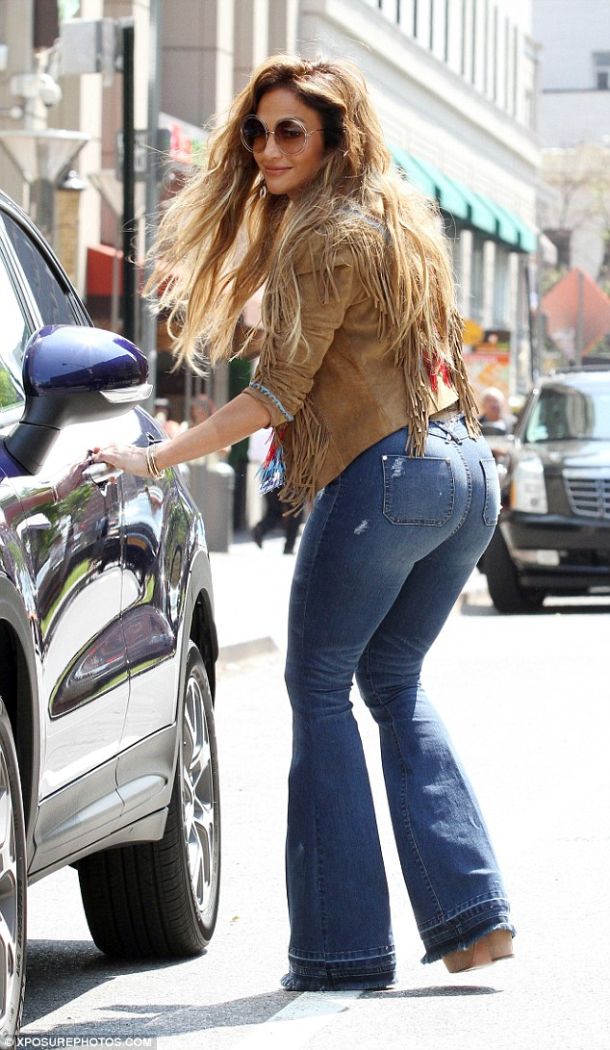 Jennifer Lopez wears bell bottom jeans while shooting a music video on August 24, 2015
A few scenes later, JLo switched into another bohemian-inspired getup of maxi dress and strappy knee-high sandals. The second outfit was more feminine, and it was also quite sexy  as the frock featured a thigh-high slit and a low-cut neckline. She wore it just as well as the first by styling it with lots of baubles.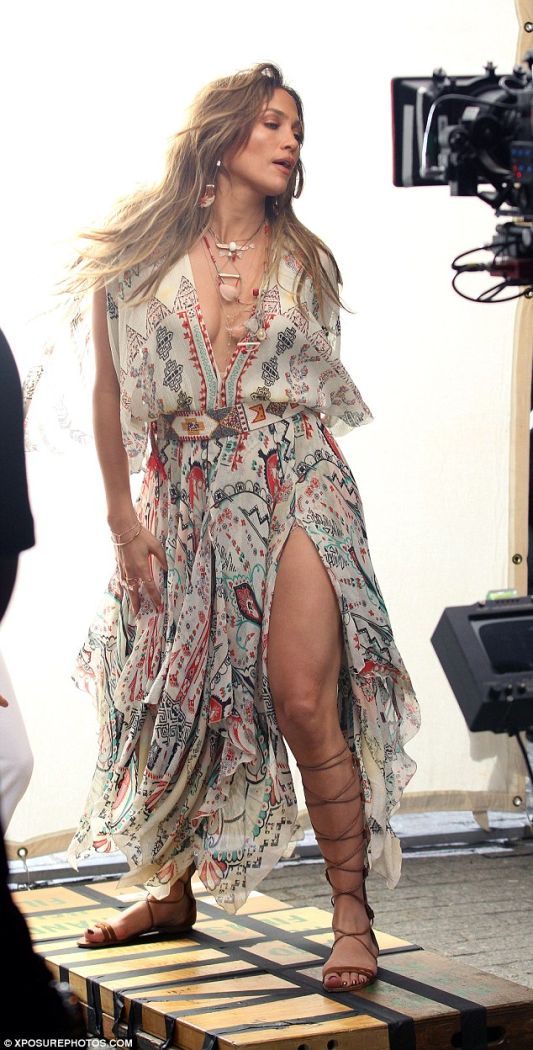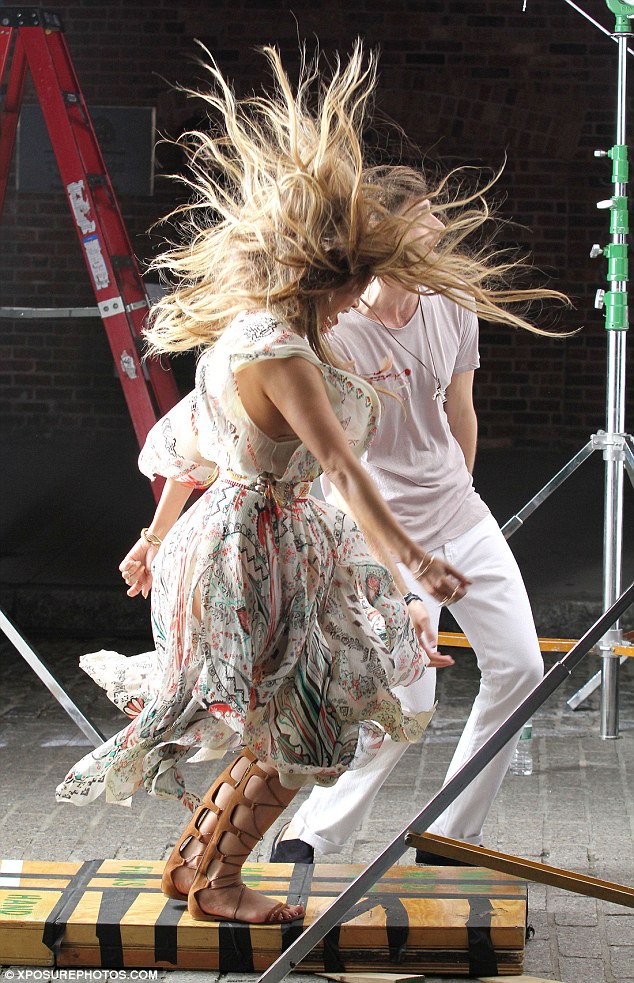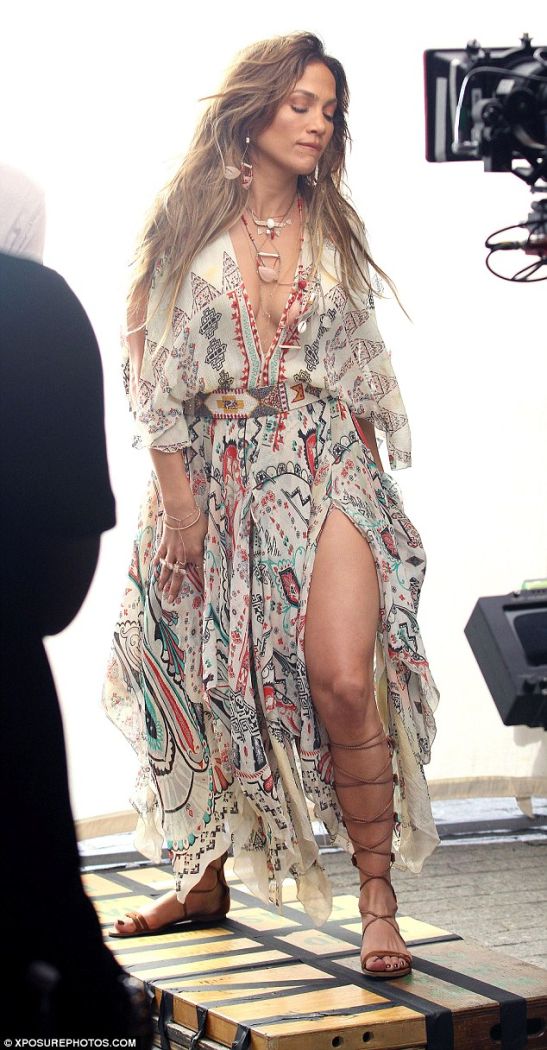 Jennifer switches into a maxi dress and gladiator sandals for the next few scenes in the video
Between the two outfits, which do you like best?
I like the second getup because it looks more fluid and glamorous. The dress is  also from Etro (same as the jacket), but you won't find it online. And while I wish I can give you details on her braided gladiator sandals, I'm afraid I wasn't able to find anything on the pair.
I can, however, offer you sandals that blend the tribal elements of her jacket with the knee-high gladiator silhouette. Check out the Free People Bellflower. These strappy knee-grazers come detailed with embroidered shafts to give your outfit that authentic bohemian flavor.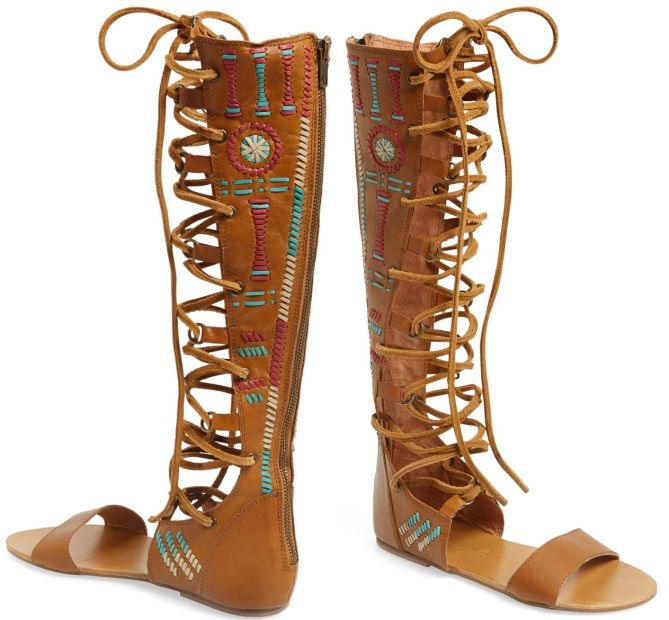 Free People Bellflower Gladiator Sandals, $148
Wear the sandals with a flowy maxi dress to steal JLo's style. Or, you can simply channel a different look by teaming them with a short dress or denim daisy dukes. What's great about the pair is you don't have to spend an arm and a leg to be able work the trend.