We all know how Jennifer Lopez loves to look glamorous. And during the American Idol event she attended on Tuesday, her getup was no different. The multimedia diva piled on high-shine pieces like there was no tomorrow. To add icing to the cake, Jen also teamed her outfit with statement-making footwear.
I agree, that sounds like she overdid it. But you know what? She looked awesome!
Jen wore a metallic shirt and a gray leather zippered skirt for the evening. The skirt was open all the way up there so it basically showcased all of her legs. She used dazzling diamond-encrusted jewelry to magnify the appeal, then capped off the mix with knee-high strappy sandals. With her smoky-eye makeup and painted nails, you could say every single item she put out that night was well-appointed.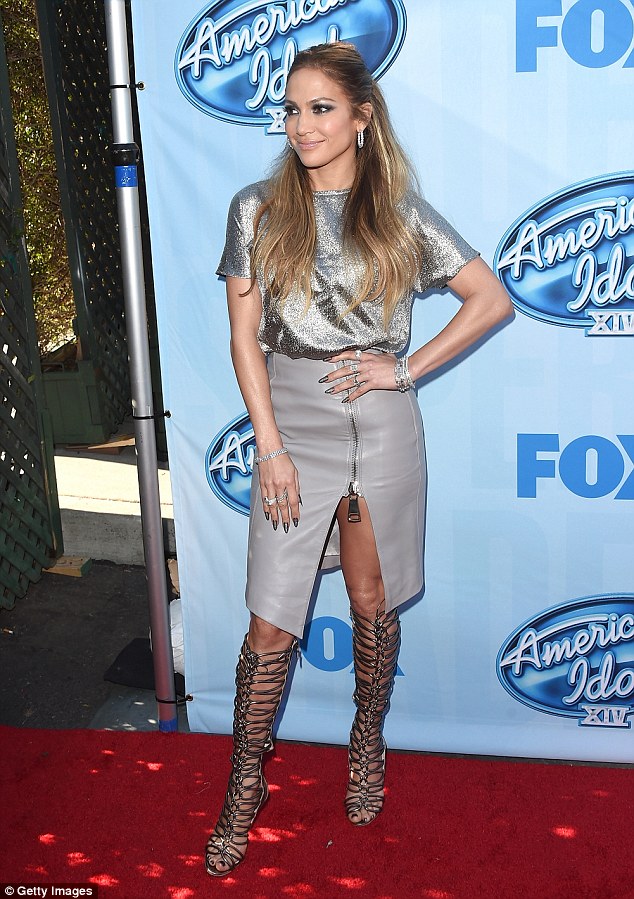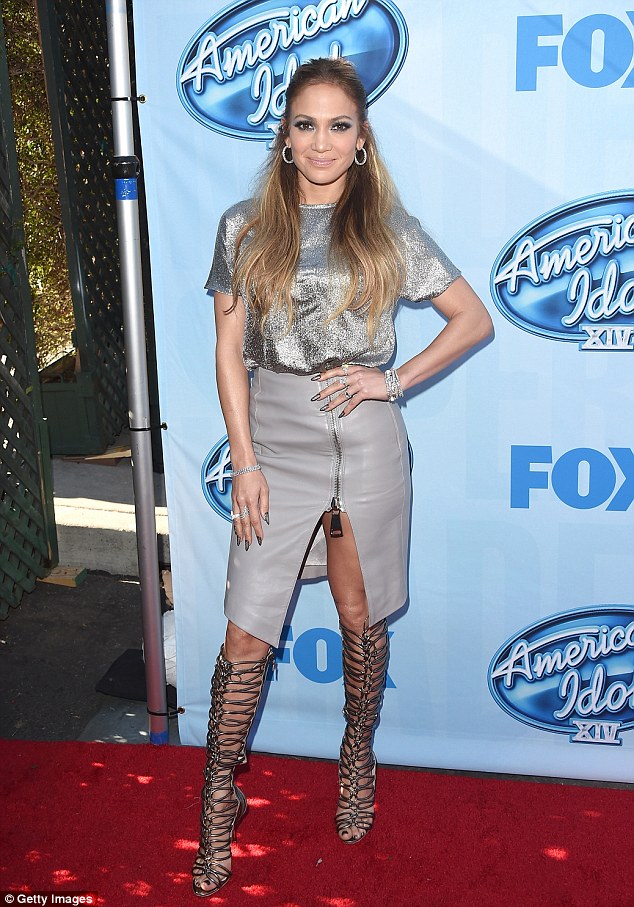 Jennifer Lopez wears knee-high sandals with her ultra-glam getup as she attends a pre-launch party for American Idol Season 14 on December 9, 2014
Doesn't she look fantastic?
Knee-high gladiator sandals are hard to pull off. Normally, they're best worn with simple outfits because they already speak volumes. In Jen's case, however, she styled it the other way around, yet nailed the getup so perfectly.
Jennifer's sandals are by Sophia Webster. Dubbed as the "Clementine", the shoes feature a cage-like silhouette that is strappy all the way the knees. They also come fashioned with 4-inch-tall heels and lace-up details along the center front and back.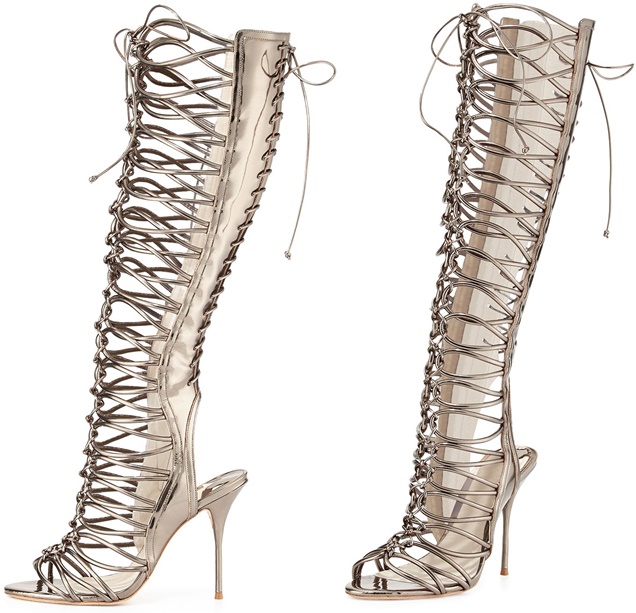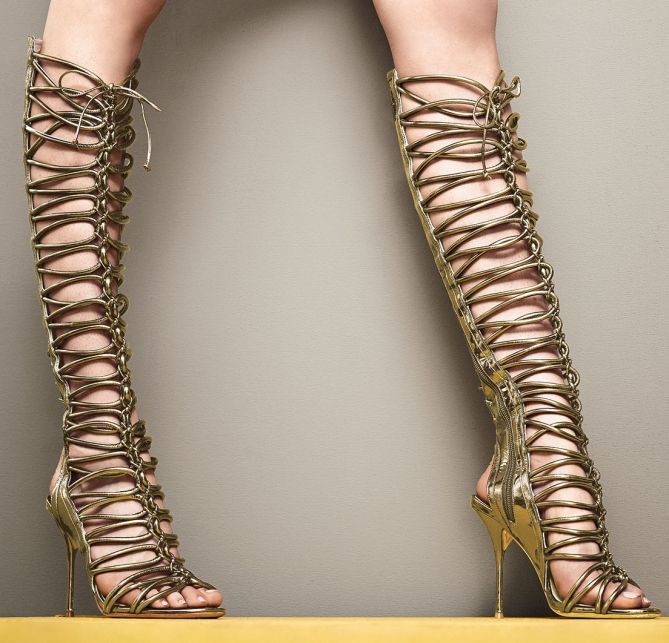 Sophia Webster Clementine Strappy to the Knee Sandals, $746 (was $995)
Do you think you can work these sandals like JLo here? Will you rock the pair with her outfit and make it your own?
I say why not?! It's not for the faint of heart, though, so be sure you can handle the attention. If you fancy the shoes, they're currently on sale at $746.