Jennifer Lopez looked like she forgot to wear her pants on Wednesday. The American Idol judge wore a very short lace tunic for her appearance on the show last evening. It was an orange lace number that looked more like a shirt than anything else. The piece was so skimpy it barely reached her thighs.
Of course, with her toned gams and perfectly tanned skin, JLo was more than willing to flaunt her goods with outfit. She capped off the getup with tousled tresses, smoky-eye makeup, and a pair of matching orange platform sandals.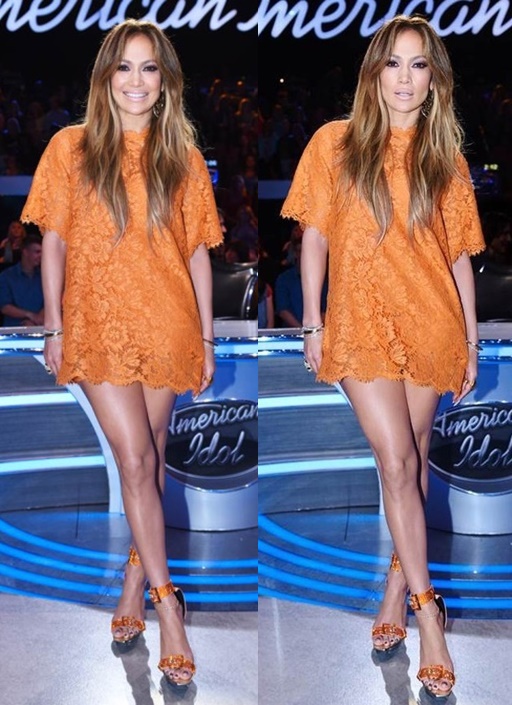 Jennifer Lopez wears a super short lace dress for her appearance on American Idol Top 12 on March 11, 2015
After the show, Jen continued on with her unapologetic display of toned legs by slipping into another super short dress detailed with gold embroidery and sheer long sleeves. She also traded in her dark eye makeup for a much lighter beauty look that made her peepers look chinky. She paired the frock with a white box clutch, a ponytail, and some nude pointy pumps.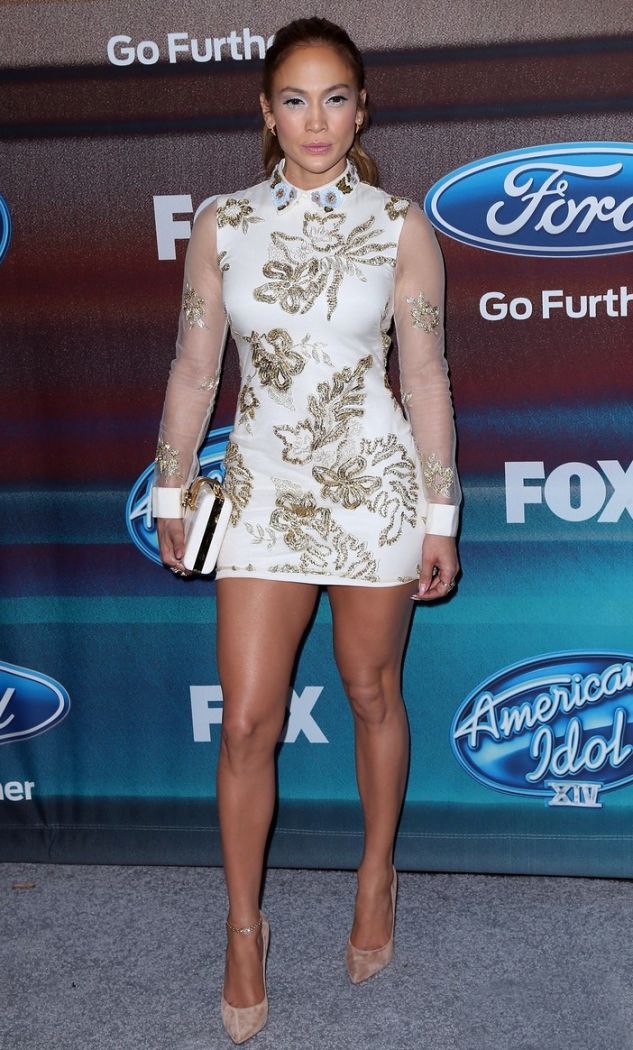 Jennifer Lopez switches outfits as she attends the show's after-party held in West Hollywood on March 11, 2015
Between the two looks Jen put out last evening, which do you prefer?
While I find the hemline of her dresses a little too short for my liking, I would pick the first outfit on any given day. I think it's simple and truly sexy. What about you?
Jennifer's orange lace dress is from Valentino, while her matching orange platform sandals are from Versace. Below are the pieces for you to check out. I couldn't find the sandals in glittery orange online, but the white pair is available for the taking if you're interested.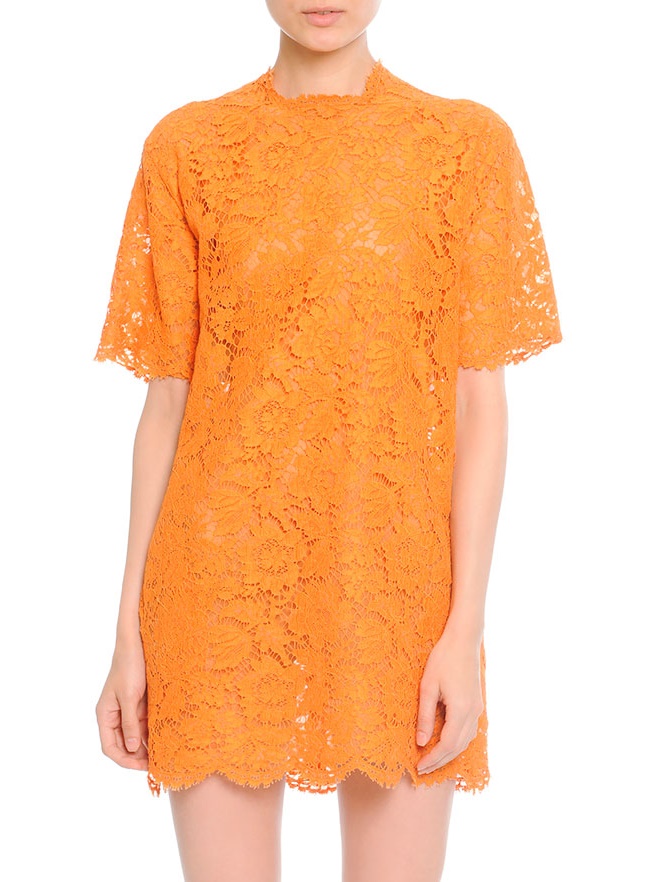 Valentino Lace Tunic Dress, $2990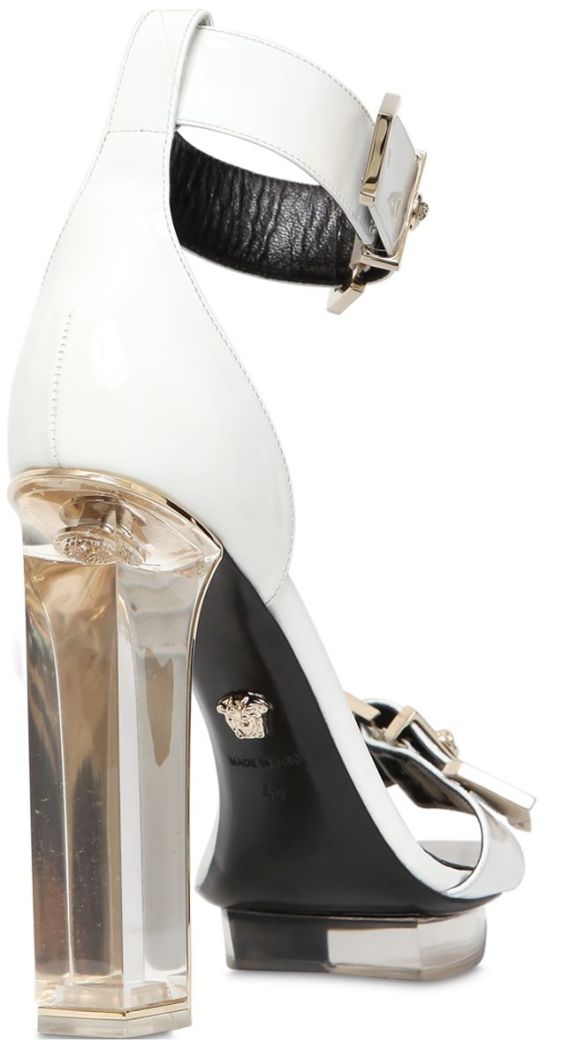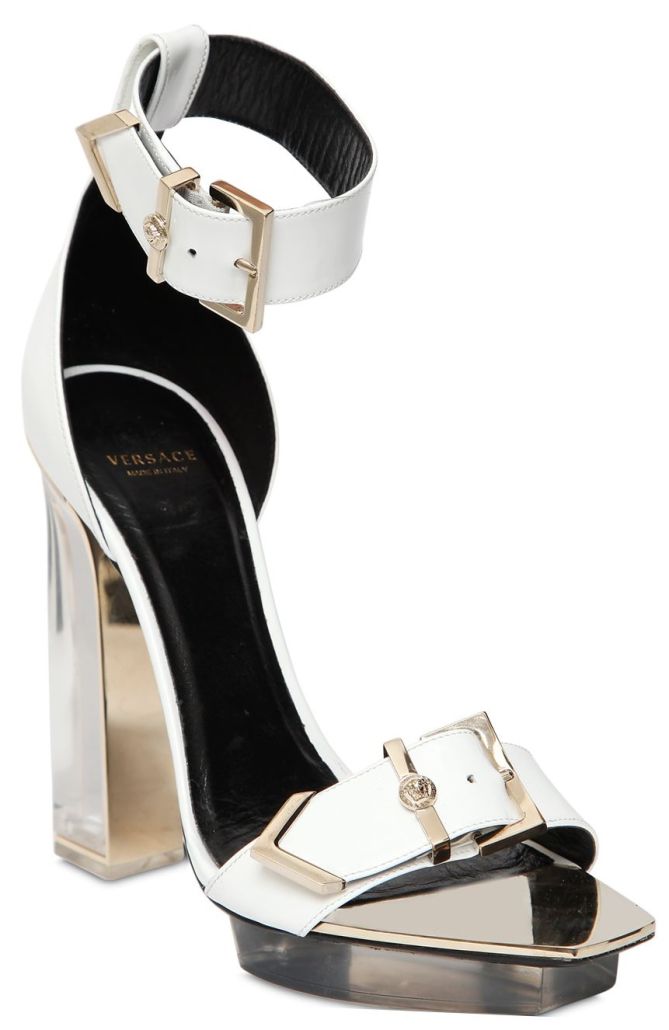 Versace Plexiglass Platform Sandals, $2125
The sandals feature plexiglass heels and platforms. They also come with gold buckles on the front and ankle straps. There's no doubt about it. They are gorgeous.
As for JLo's second outfit, the mini-dress is reportedly from Marchesa while the nude classic pumps are from Casadei — the eponymous "Blade Heel" in beige suede. Below is a look at the shoes in nude leather. It's easy to see why celebrities can't get enough of these pumps.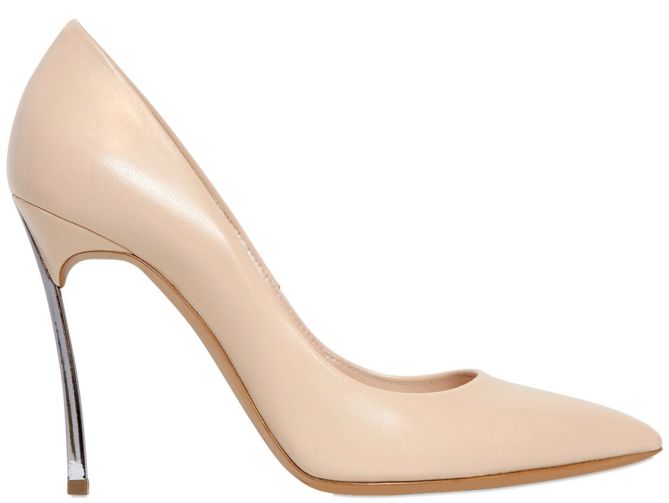 Casadei Blade Heel Pumps in Nude, $695