Jennifer Lopez attended the Hillary Clinton fundraiser in New York City on Monday. The American Idol judge was a sight to behold in her peach-colored frock complete with matching shoes and purse. The dress was cut with a halter neckline and a wrap skirt at the bottom. As Jen made her way into the venue, she unintentionally exposed her panties, which was no biggie, of course. I believe she knew some degree of exposure was going to happen with her choice of outfit. Besides, the tiny mishap did little to affect how elegant JLo looked in her getup.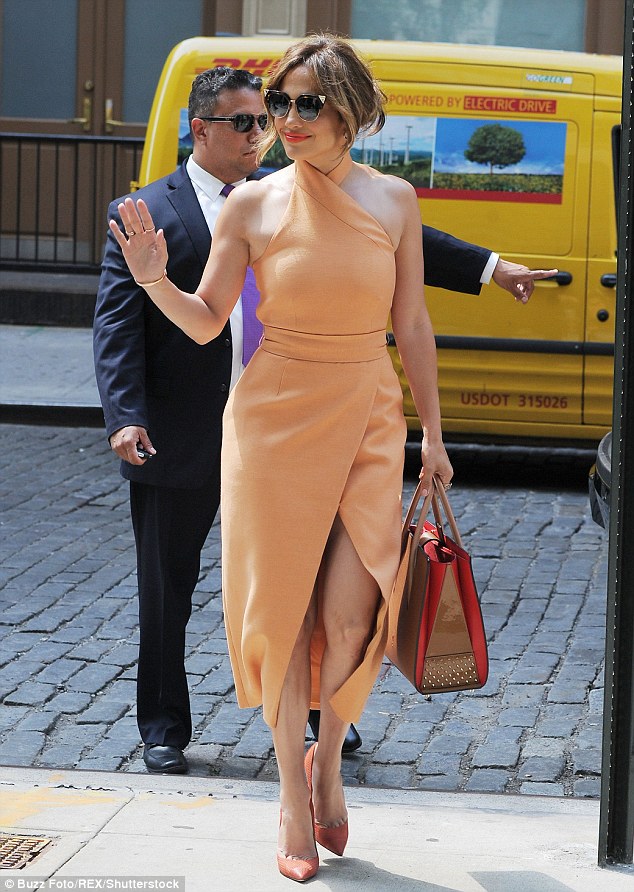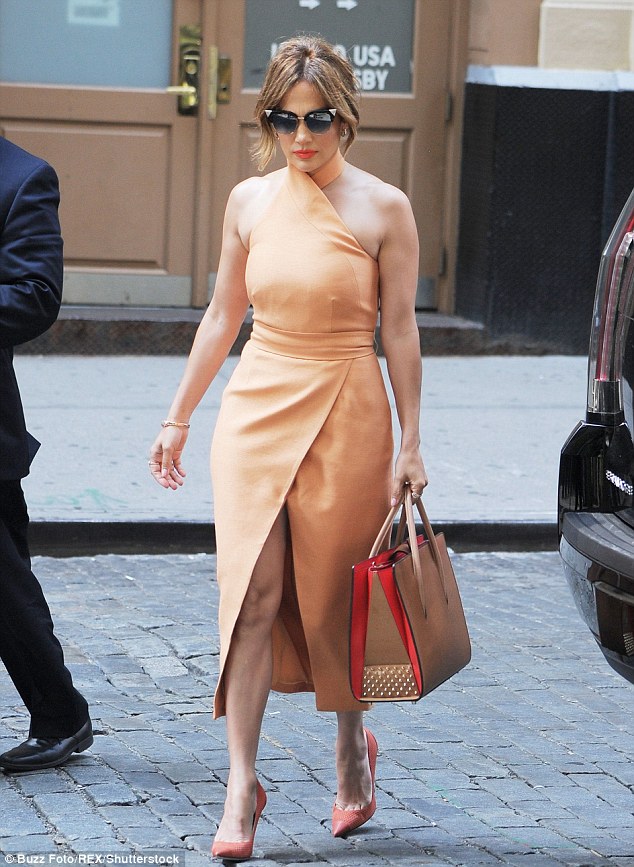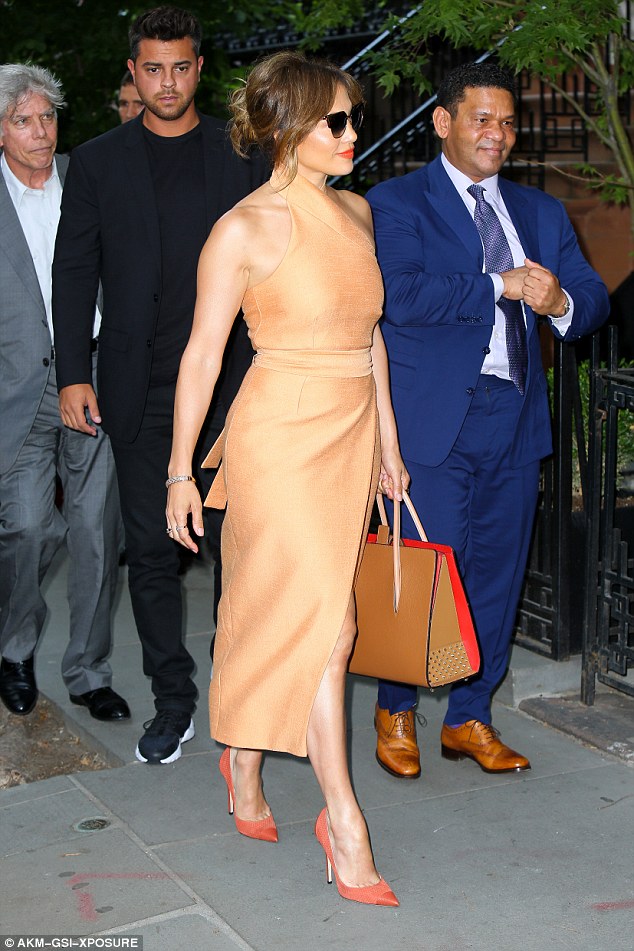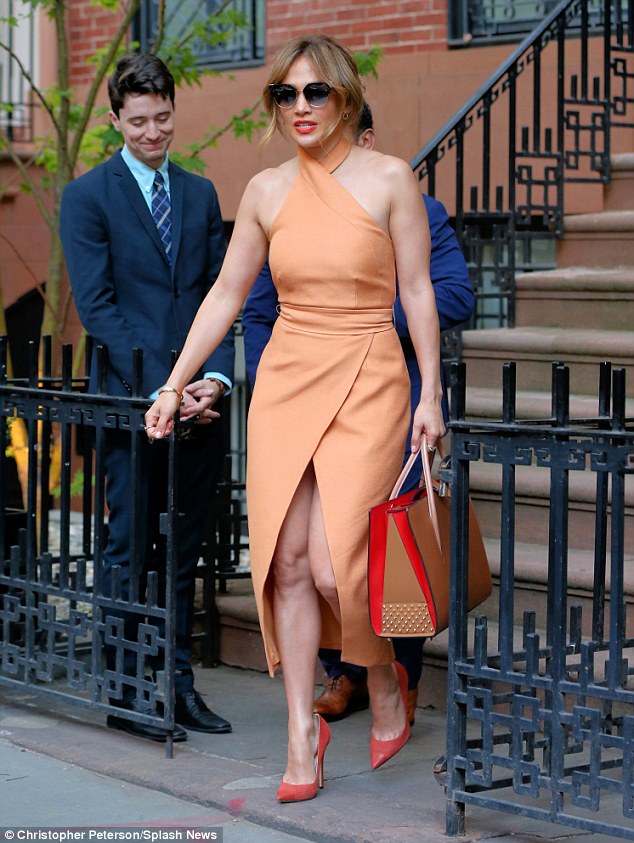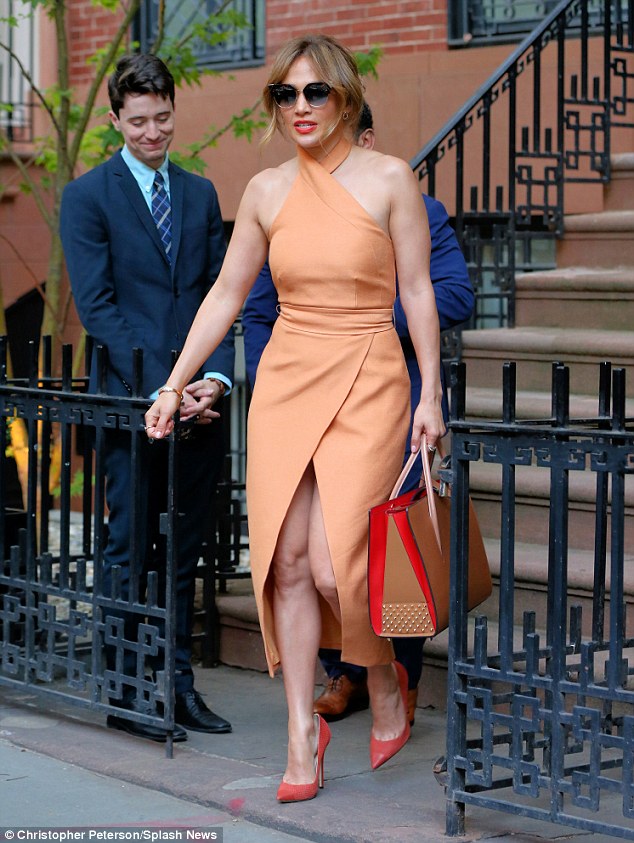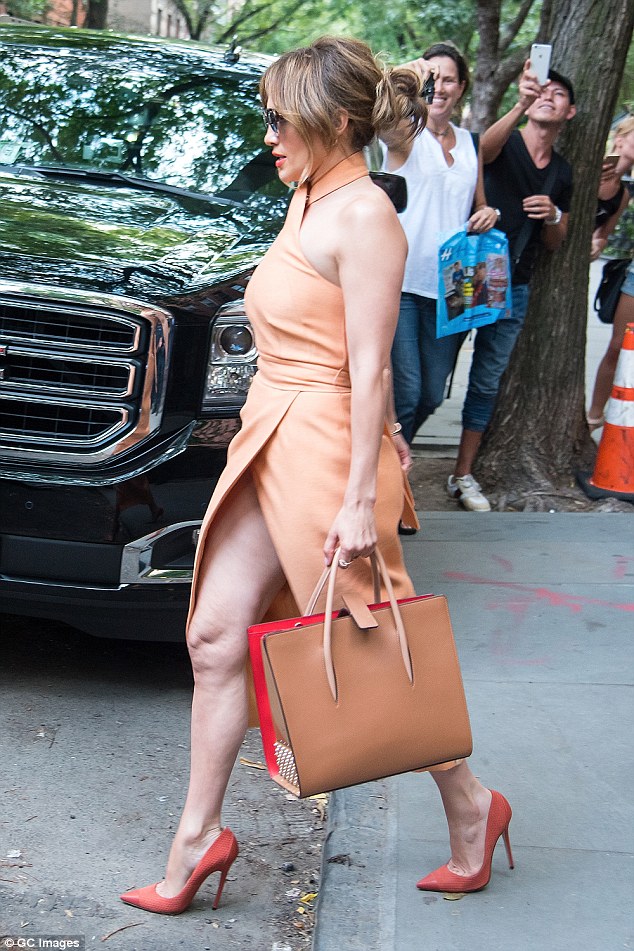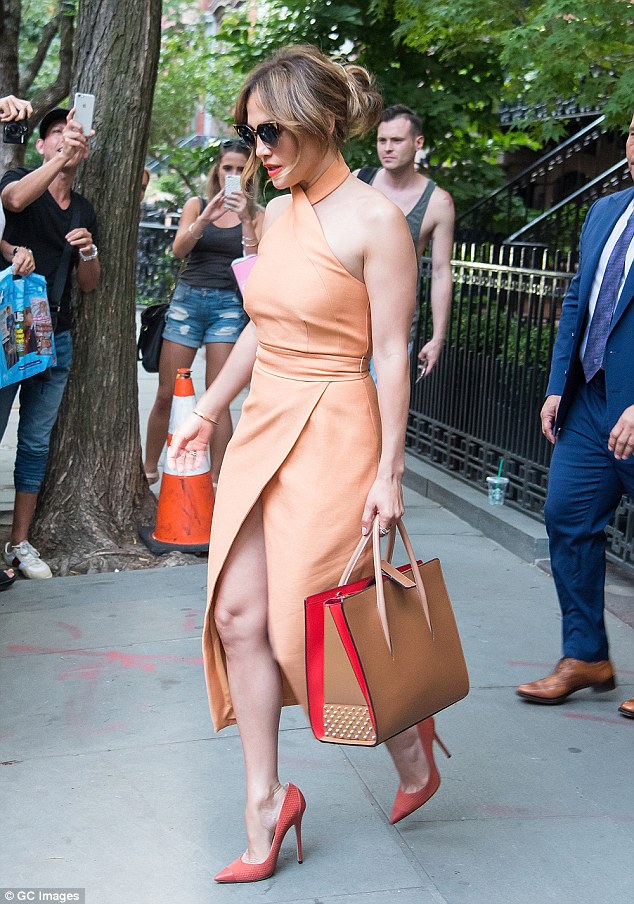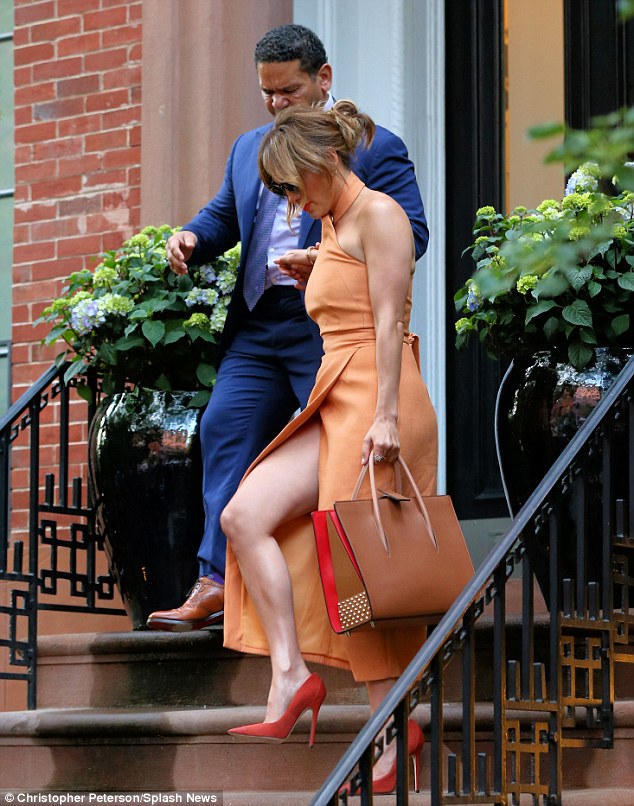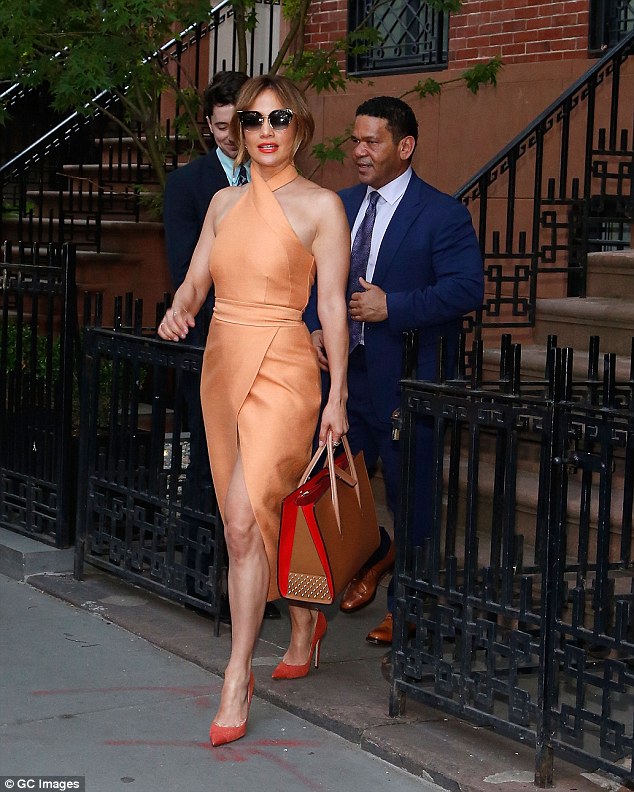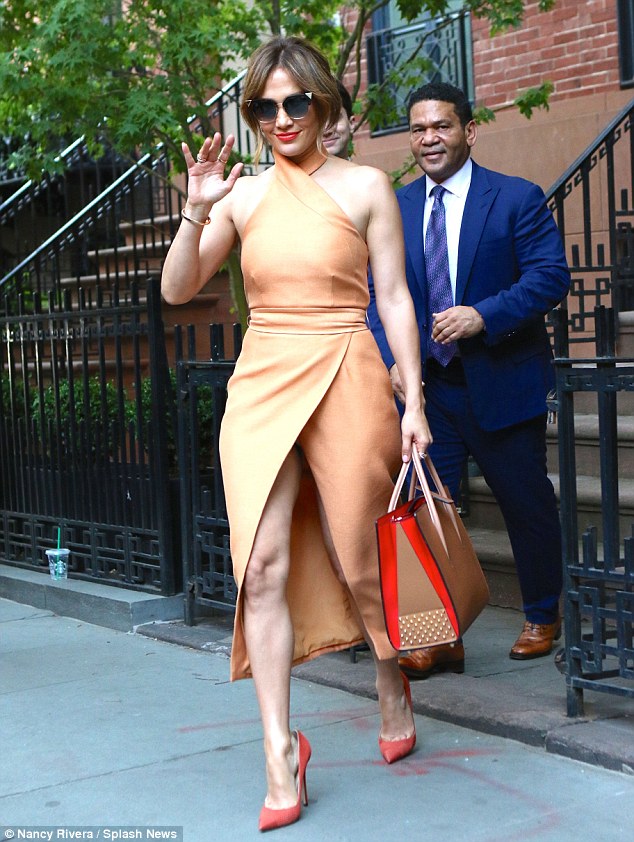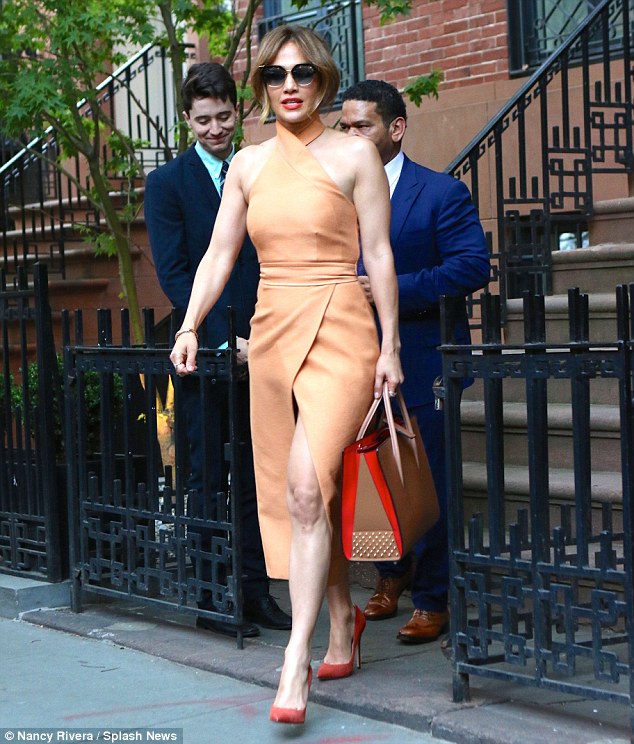 Jennifer Lopez attends the Hillary Clinton fundraiser held in New York on June 20, 2016
What are your thoughts on Jennifer's fundraising attire? Do you approve?
It's not her ultimate best, but I think the dress is well-appointed. It's conservative yet sexy — the perfect piece to rock if you're a bold beauty heading to a fundraising event full of politicians.
I couldn't find any information on Jen's dress and shoes (well, not yet, anyway), but what I can tell you is that her sunnies are from Fendi while her tote is from Christian Louboutin. Below are similar pieces in different colors: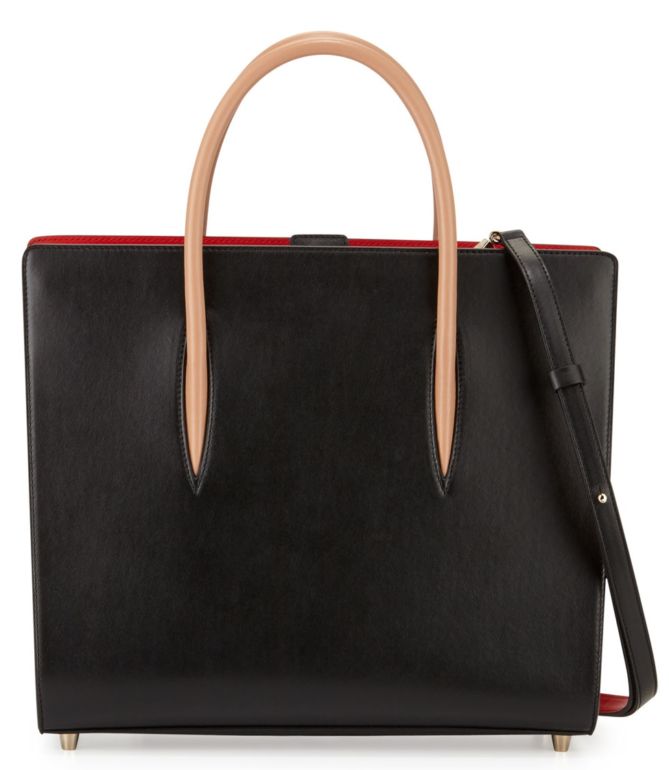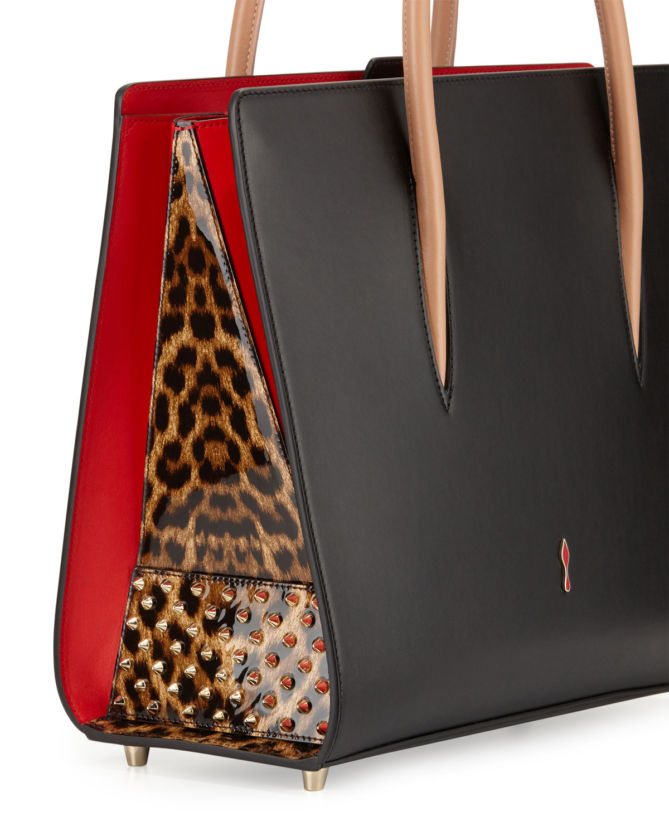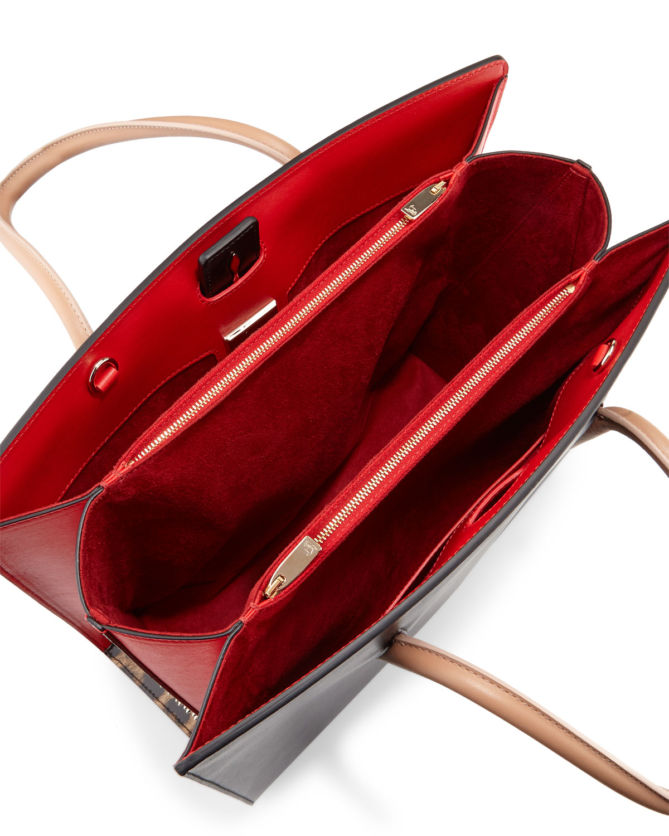 Christian Louboutin Large Paloma Triple Gusset Tote Bag, $2490

Fendi Cat-Eye Sunglasses, $505
We're all about footwear here, so I could not end this post without a note on Jennifer's shoes. I tried searching for the pair online, but unfortunately, it was like looking for a needle in a haystack. My hunch is they're from Giuseppe Zanotti, though I could be wrong. They appear to be crafted from both textured and smooth leather. Below is a similar style/silhouette from Zanotti. If it's the tangerine color you love, Jimmy Choo has an ankle-strap suede pair that's worth considering. I've also included it below: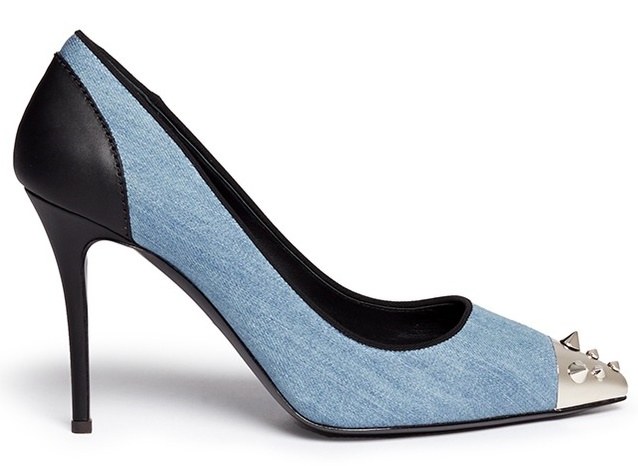 Giuseppe Zanotti Stud Toe Denim Pumps, $835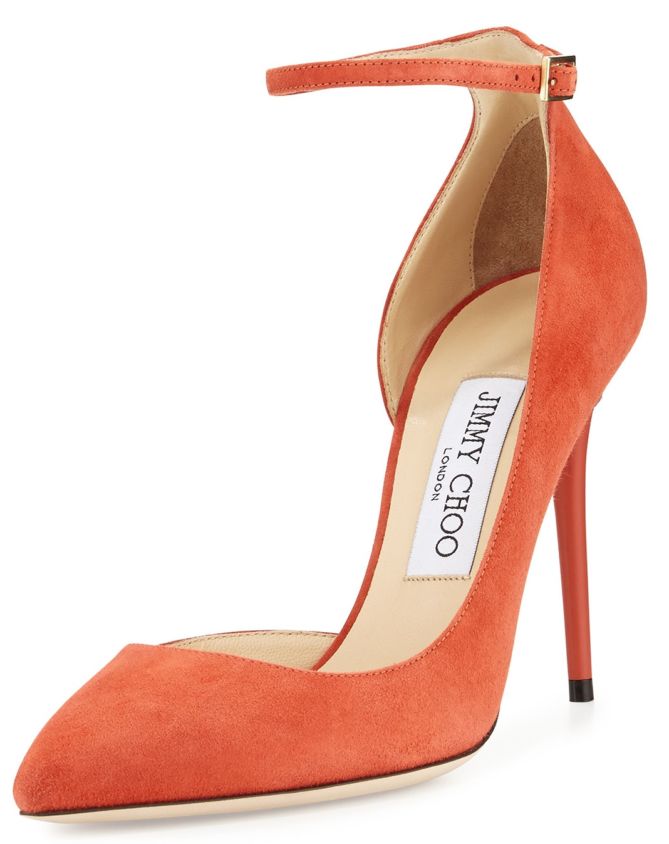 Jimmy Choo Lucy Half D'Orsay Suede Ankle Strap Pumps, $521 (was $695)