The thing with major award shows like the Oscars, Emmys, and Golden Globes, is that you barely see any shoe action because of the floor-grazing gowns the celebrities wear on the red carpet.
Fortunately for me, Jennifer Lopez was more than willing to showcase what shoes she used with the bright yellow Giambattista Valli creation she wore to the Golden Globe Awards yesterday. The diva took advantage of the frock's thigh-high slit to flaunt her toned legs and the glittered stilettos that encased her feet. Of course, everyone couldn't help but ogle at the striking beauty.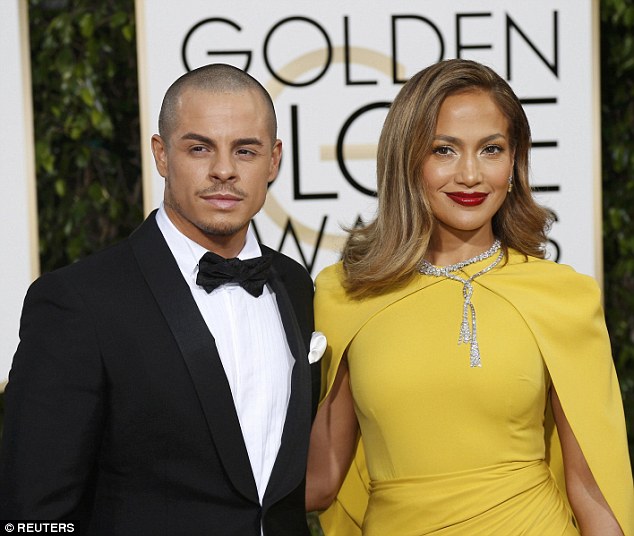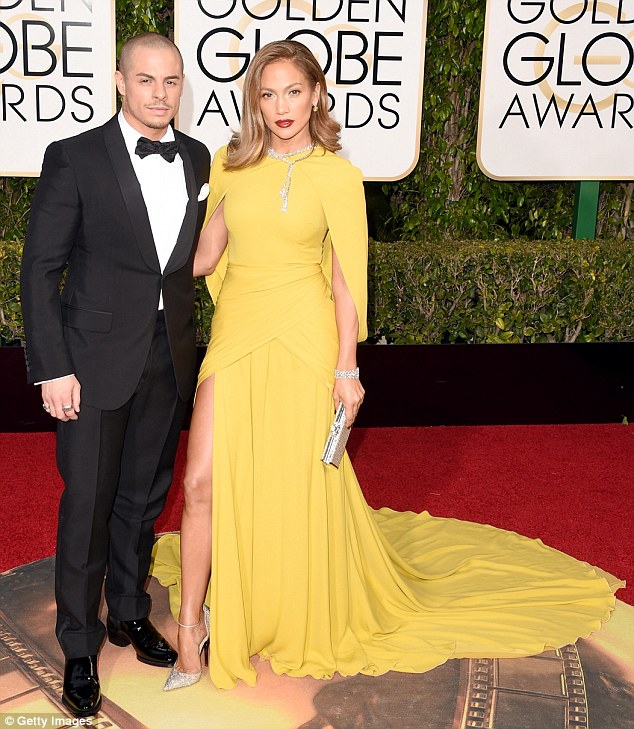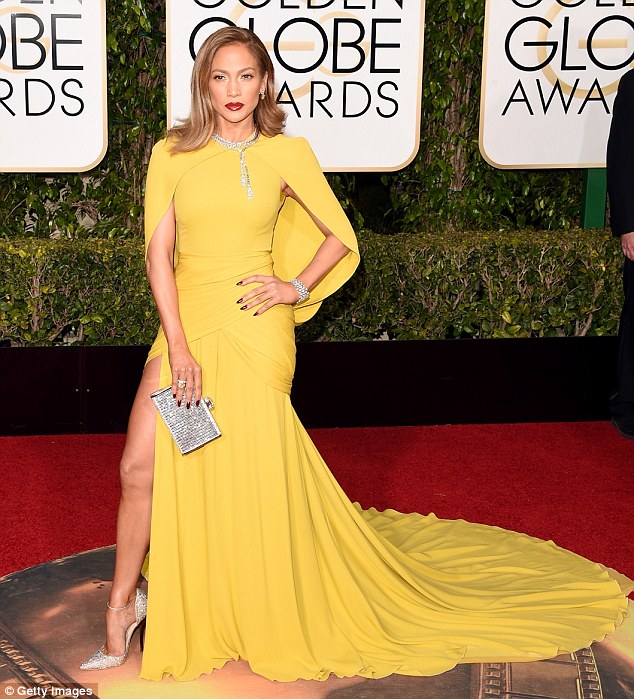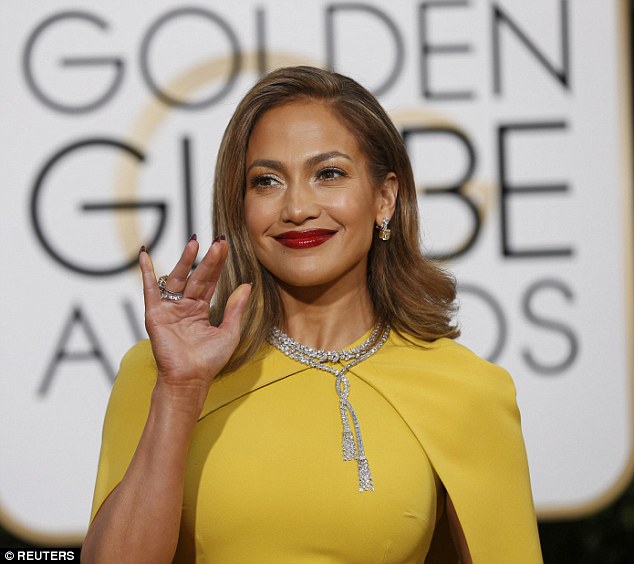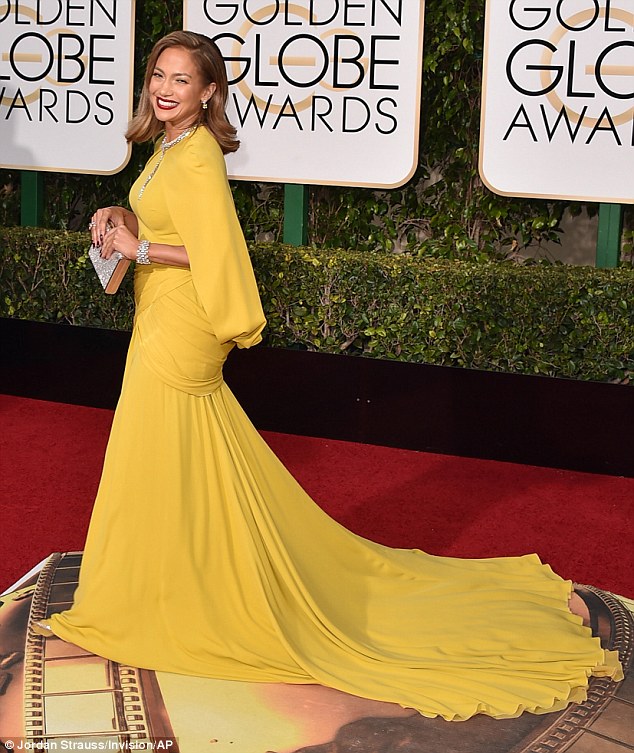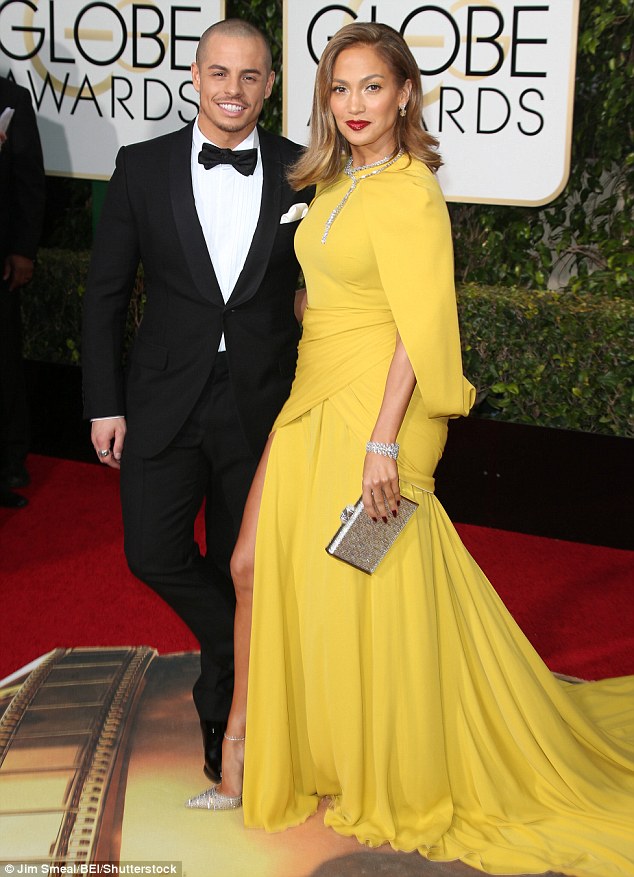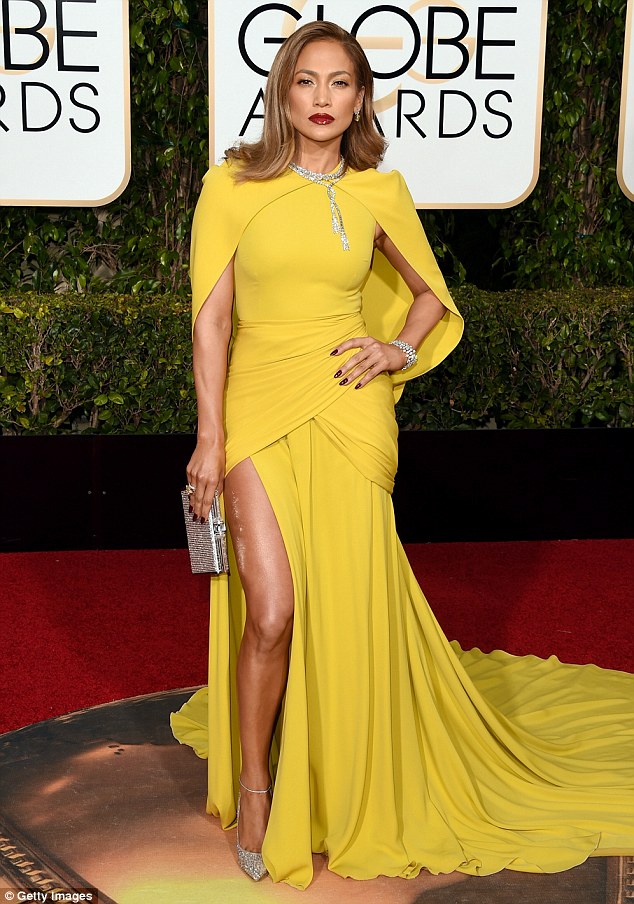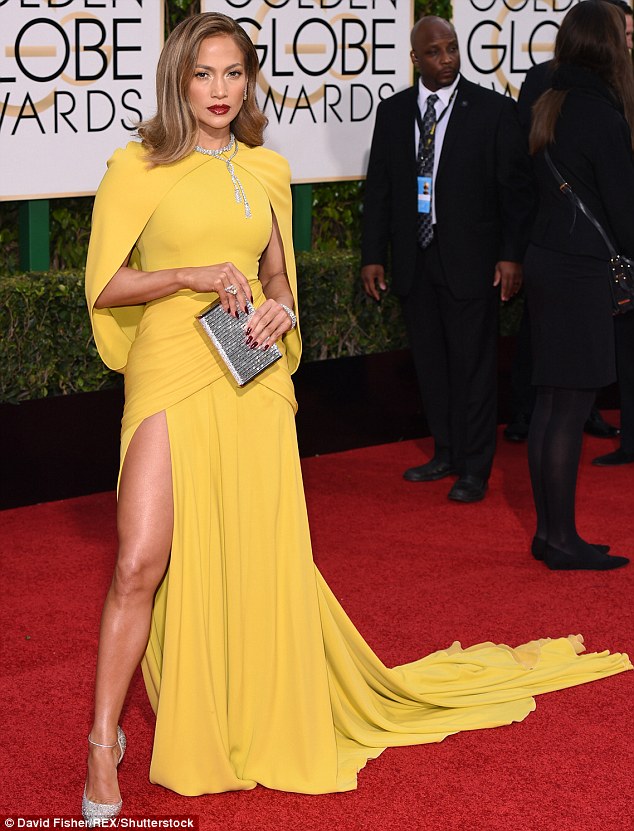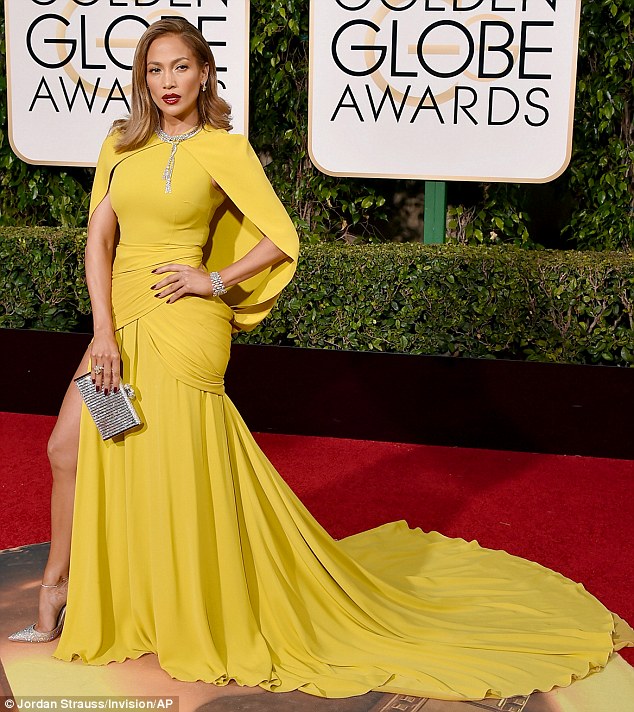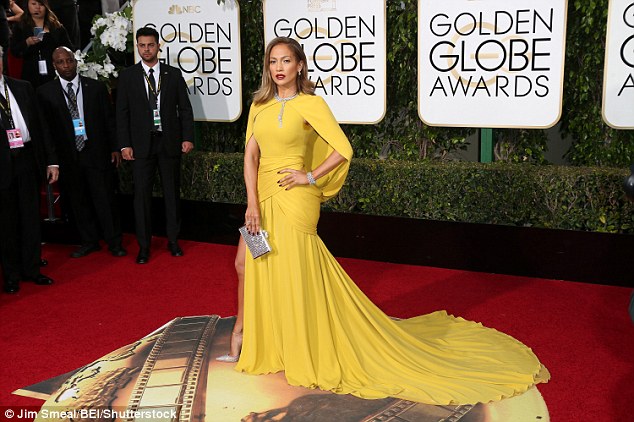 Jennifer Lopez attends the 2016 Golden Globe Awards held in Beverly Hills on January 10, 2016
Wow. She looks stunning!
I love the gown, and I love the extras she used to go with. Everything is on point, from the makeup down to the accessories. I also like how she brought Casper to the red carpet. He's no Ian Somerhalder or Taylor Kinney, but he's still quite the arm candy.
Jennifer's yellow gown is not available online, but considering it's from the label's fall 2015 lineup, I think you can give one of their stores a visit and make a request if you want it.
As for those sparkly pumps on JLo's feet, they are reportedly from Jimmy Choo. I looked through the label's lineup and found that they resemble the "Lucy". The style features a half d'orsay silhouette, slim 4-inch-tall heels, and barely-there ankle straps. Unfortunately, the Lucy is only available in black suede, gray suede, orange suede, and silver online.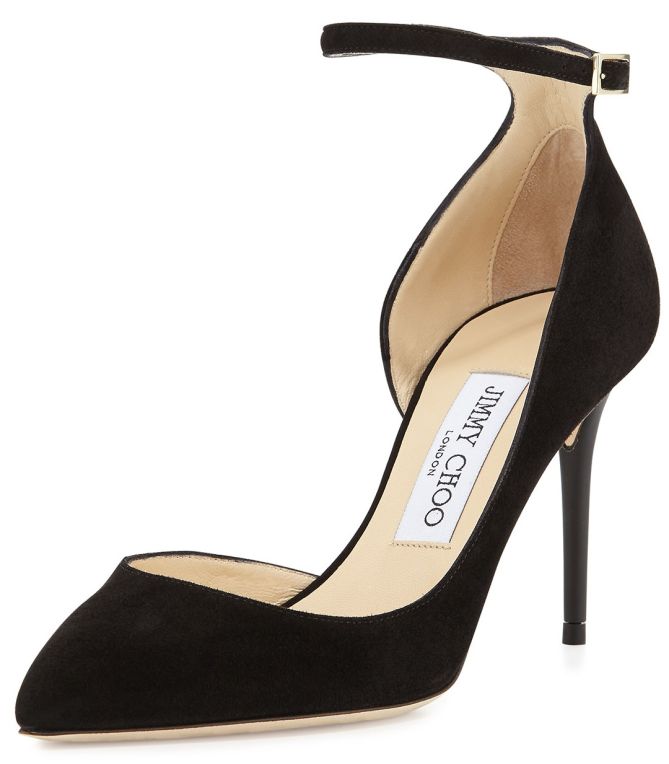 Jimmy Choo Lucy Half D'Orsay Ankle Strap Pumps in Black Suede, $695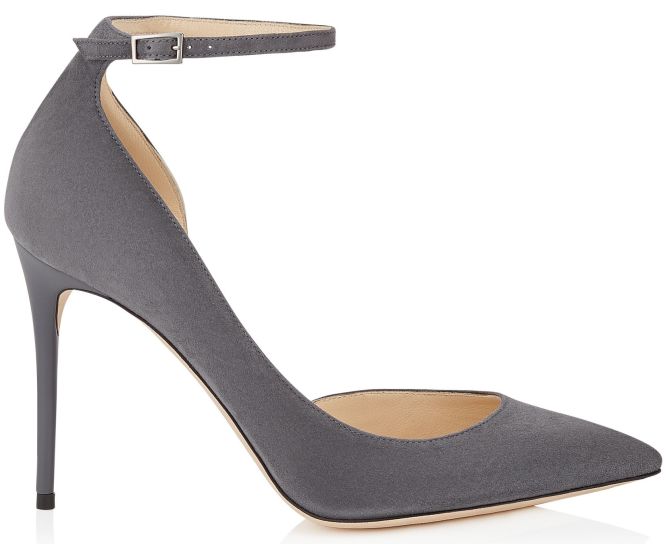 Jimmy Choo Lucy Half D'Orsay Ankle Strap Pumps in Gray Suede, $695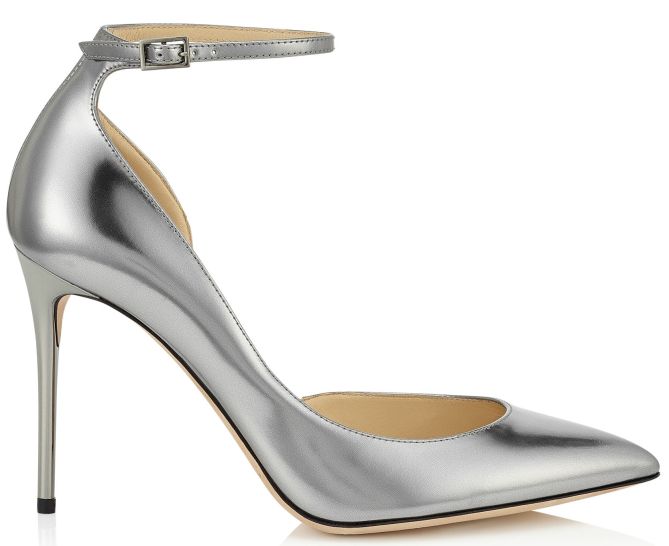 Jimmy Choo Lucy Half D'Orsay Ankle Strap Pumps in Silver, $775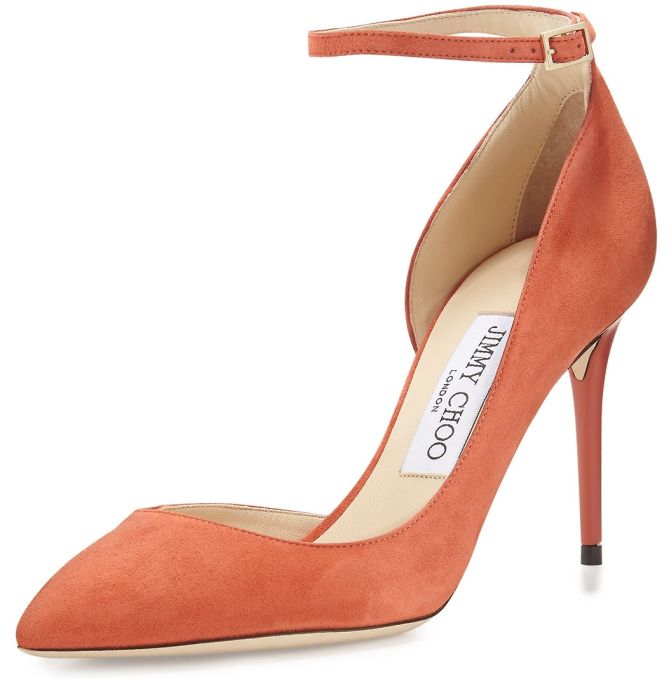 Jimmy Choo Lucy Half D'Orsay Ankle Strap Pumps, $695
I did, however, find a more elaborate glittered version of the Lucy in the Lorelai pumps. Check them out below. They feature appliques all over. My guess is JLo asked Jimmy Choo to customize her pair. Either she picked the Lorelai minus the appliques, or had a pair of glittered Lucy pumps made especially for her: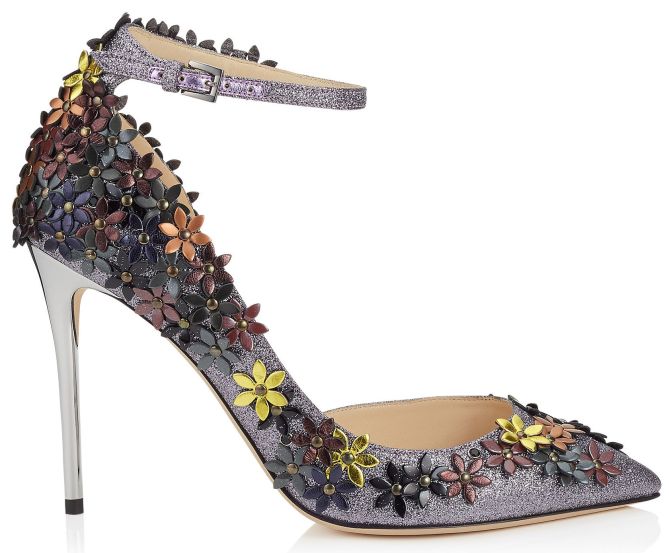 Jimmy Choo Lorelai Pumps in Anthracite, $1495