What is it with Jennifer Lopez and tracksuits?
It's like the singer and actress has a love affair with them. She has them in practically every color and print. Not that she looks bad in them, but whenever I see her wear one, I always wish she had on something else.
On Christmas Eve, Jen was spotted sporting a printed tracksuit while doing some last-minute shopping at Neiman Marcus in LA. The suit was in floral black and white. She complemented it with a top bun, and then accessorized with sunnies, as well as some black-and-white high-top sneakers that matched her suit.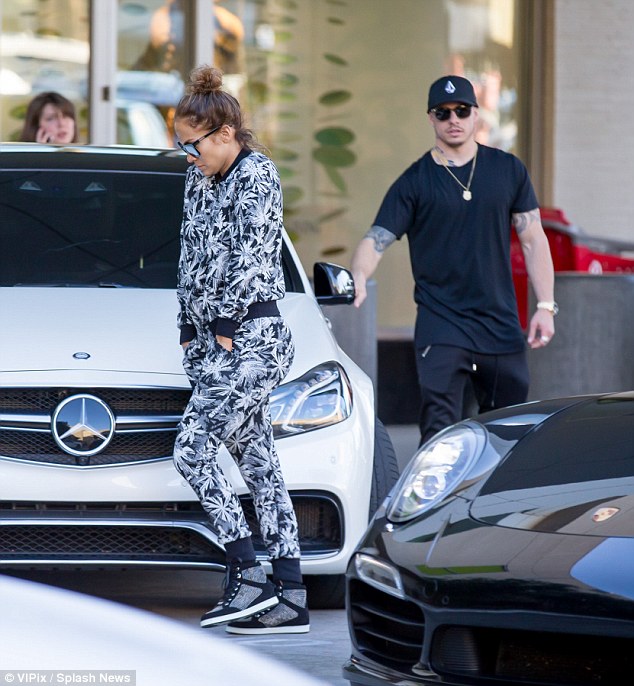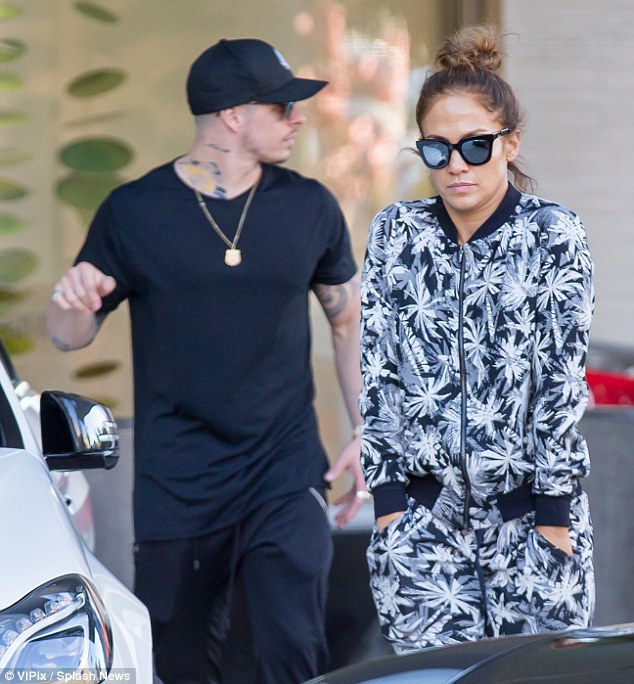 Jennifer Lopez does some last-minute Christmas shopping at Neiman Marcus in Los Angeles, December 24, 2015
A thumbs-up to JLo for the effort to color coordinate, but I know she could have done better with her street style. Yes? This is the glamorous JLo we're talking about here.
Then again, why am I complaining? It's her life, her wardrobe, and she definitely has more money than all of us so I guess we should all just let her be.
No details have emerged on Jennifer's floral tracksuit yet, but I can tell you that her high-cut sneakers are from Jimmy Choo. They're the "Tokyo", a style crafted in glittered textile and mirrored black leather. Here they are up close: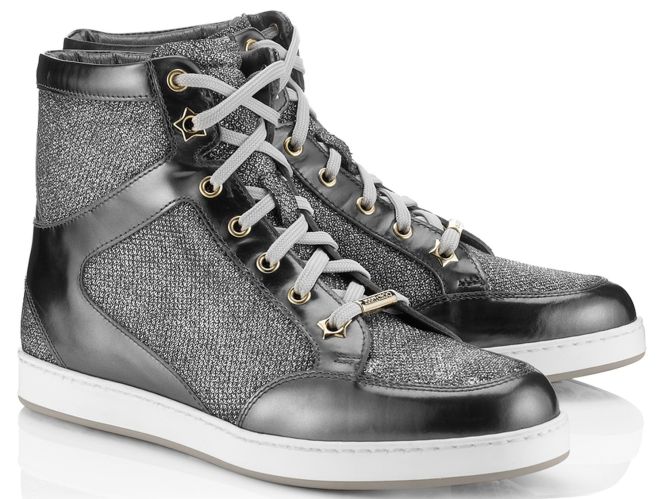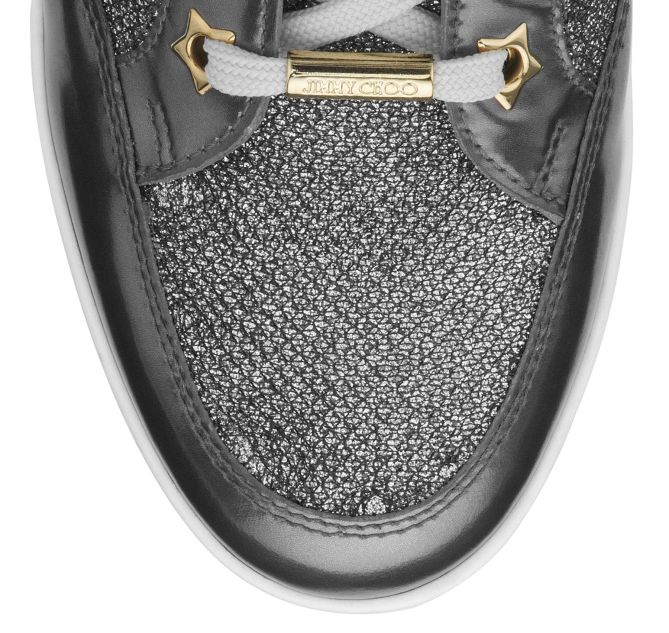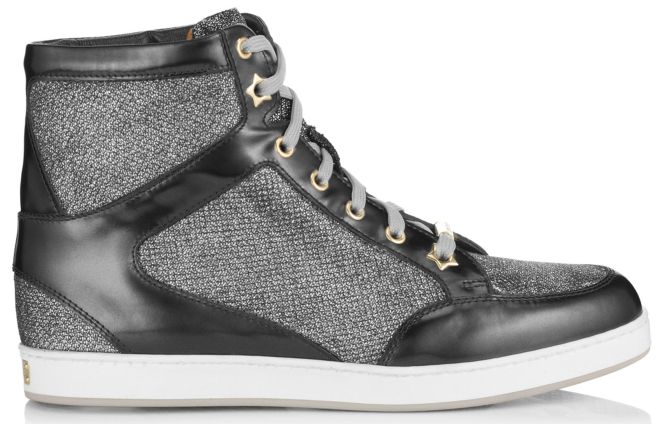 Jimmy Choo Tokyo Sneakers, $595
If you like what you see, you can find the Tokyo online. They retail at $595. Feel free to wear them however you like. But I would personally recommend a classic combo of black skinny jeans and a cozy sweater.