Last week was indeed JLo's week. As a way to celebrate her birthday, she stepped up her fashion game in head-turning ensembles. Before her evening bash on Friday night (where she wore the most naked dress, ever), the singer and actress held an exclusive party with her boyfriend and family at a yacht in East Hampton, New York.
For the occasion, Jen wore a floral ensemble of crop top and shorts, then switched into a matching tea-length skirt as she hopped on the boat. Despite the venue, however, Jennifer teamed her getup with nearly 5-inch-tall stilettos instead of sensible flats. Thankfully, she managed just fine, neither tripping nor slipping as she made her way into the yacht (unlike Mariah Carey).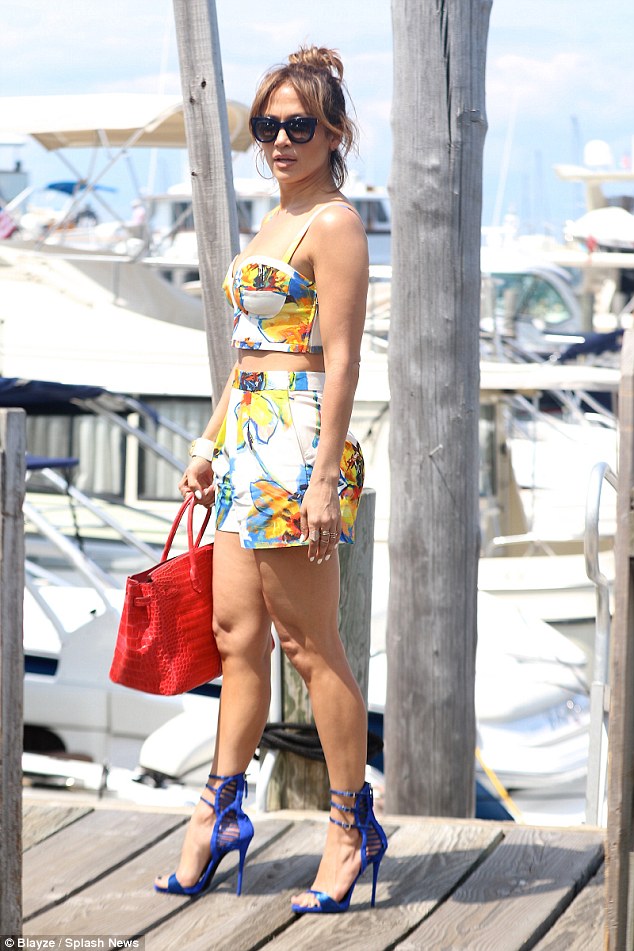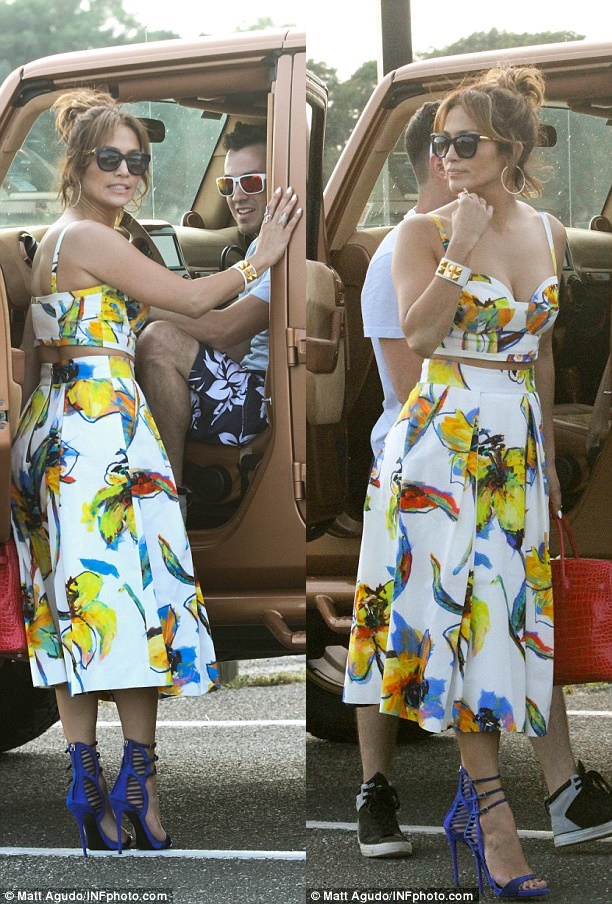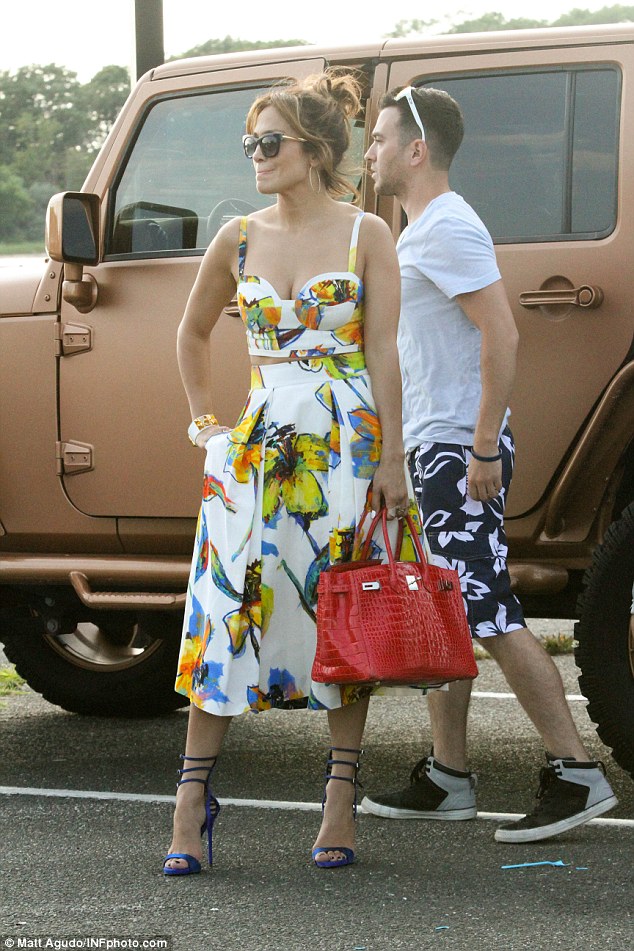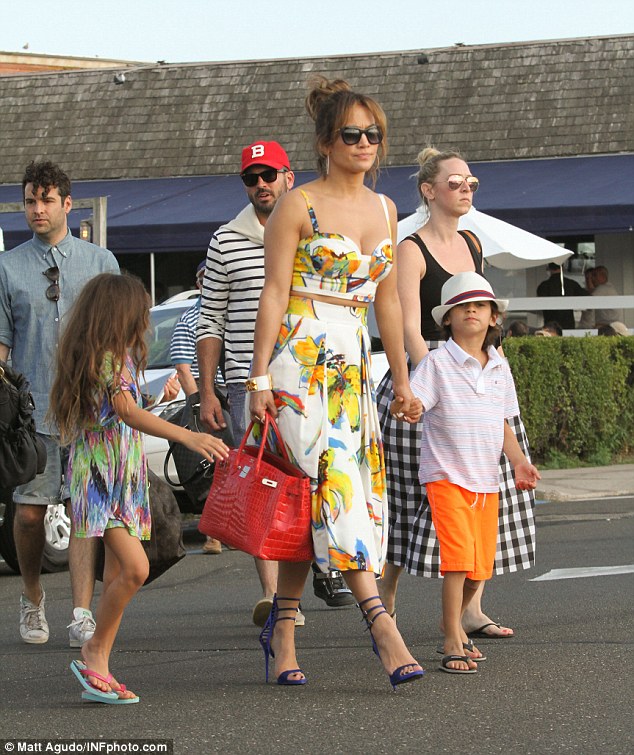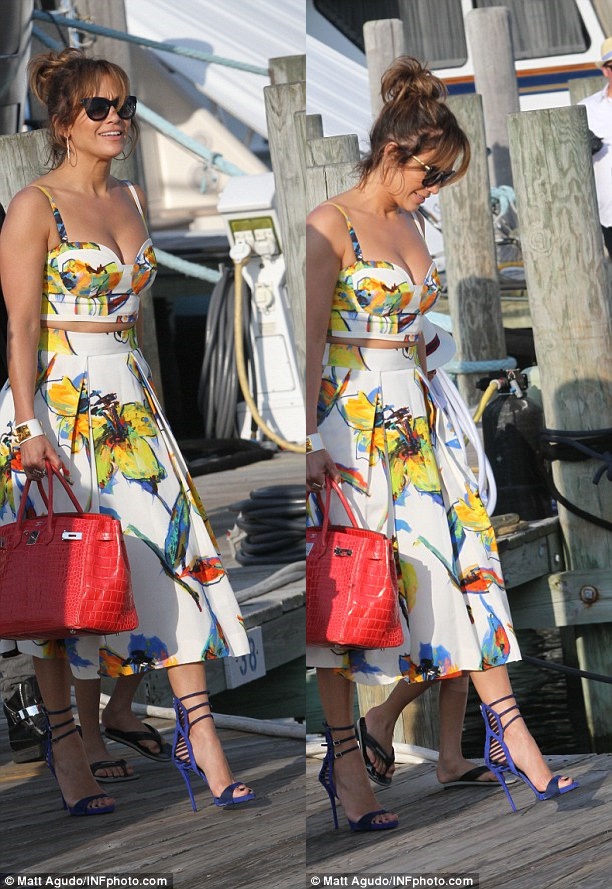 Jennifer Lopez holds a yacht party in East Hampton, New York, on her birthday on July 24, 2015
Wow. She looks totally glam, noh?
Let's take a cue from JLo, shall we? Let's make sure we look our most fantabulous (as in, fantastic and fabulous) when we celebrate our birthdays. And even if it isn't your birthday, it always pays to look good.
Jennifer's floral birthday ensemble is from Milly, while her fancy blue sky-high sandals are from Giuseppe Zanotti. They're crafted from a mix of satin and suede materials and feature a silhouette detailed with cutouts on the heel cups, as well as three thin buckled ankle straps. The shoes are also quite tall, standing at 4.75 inches, so you have to be very well-heeled to be able to manage the pair with ease.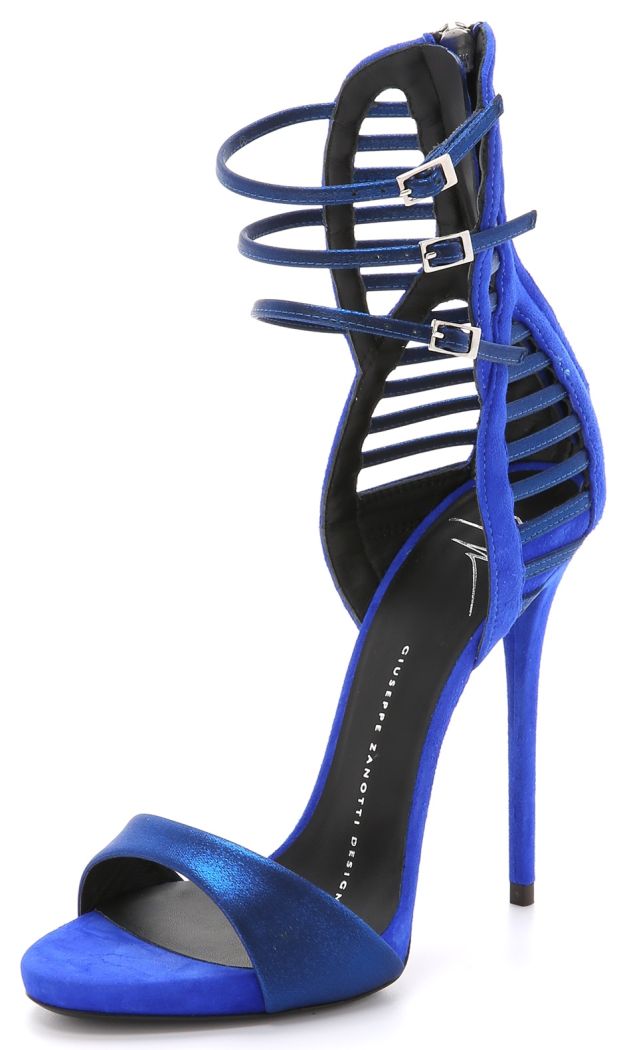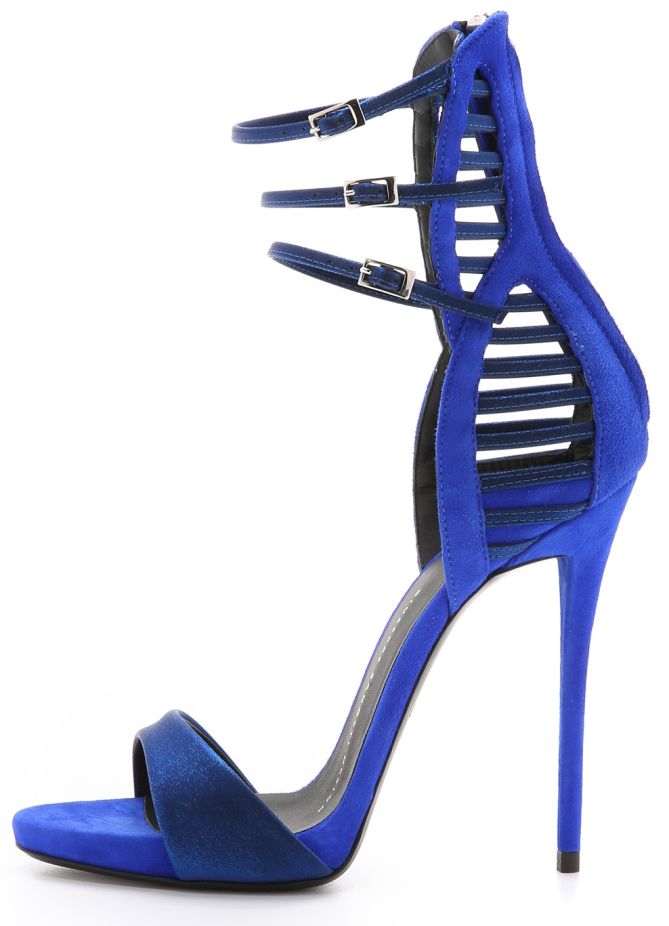 Giuseppe Zanotti Satin and Suede Strappy Sandals, $1195 
Like what you see?
They're fierce. That much I can say. If you want JLo's shoes, you can grab 'em online. They retail at $1195. Team with matching colorful separates like JLo's and you're all set!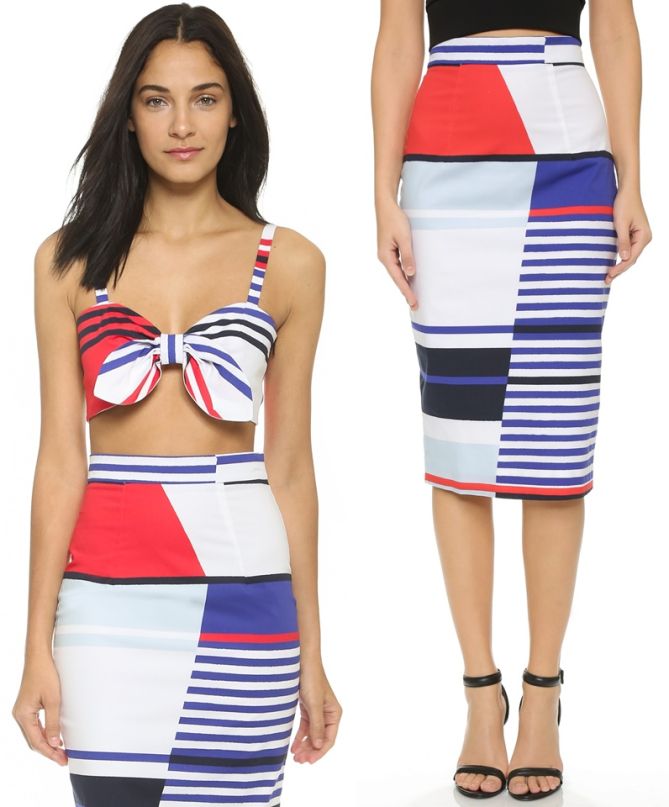 Milly Marina Stripe Bow Crop Top and Skirt, $175 and $290