Jennifer Lopez was busy promoting her new movie, The Boy Next Door, on Tuesday. The actress-slash-singer made her first stop on The Wendy Williams Show, where she appeared in an all-black ensemble teamed with pointy black ankle-strap pumps and a black scarf.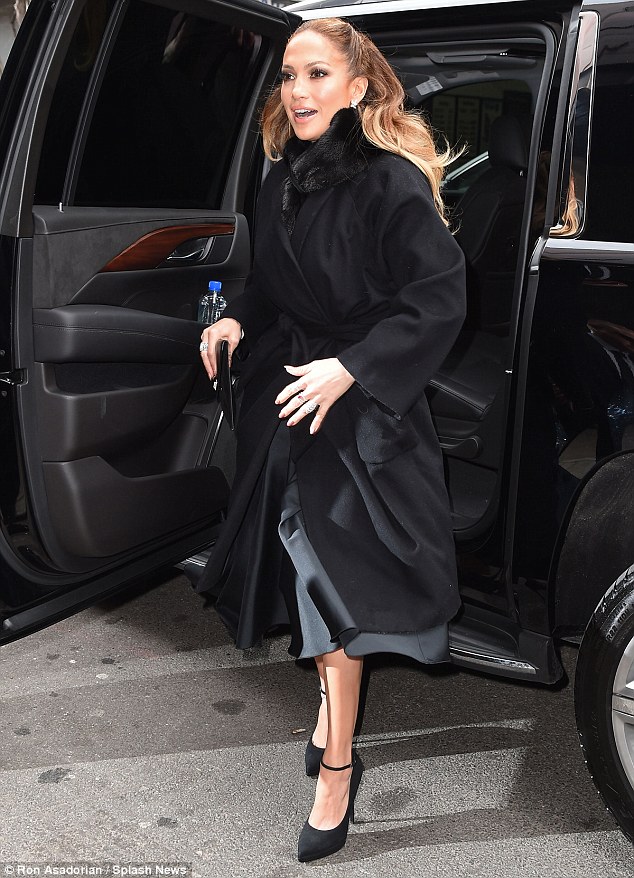 Jennifer Lopez dons an all-black attire for her appearance on The Wendy Williams Show on January 20, 2015
She then proceeded to make an appearance on The Daily Show with John Stewart. For the guesting, Jen switched her all-black attire for a cream-colored outfit and a pair of sheer lace pumps, also in the same rich creamy hue.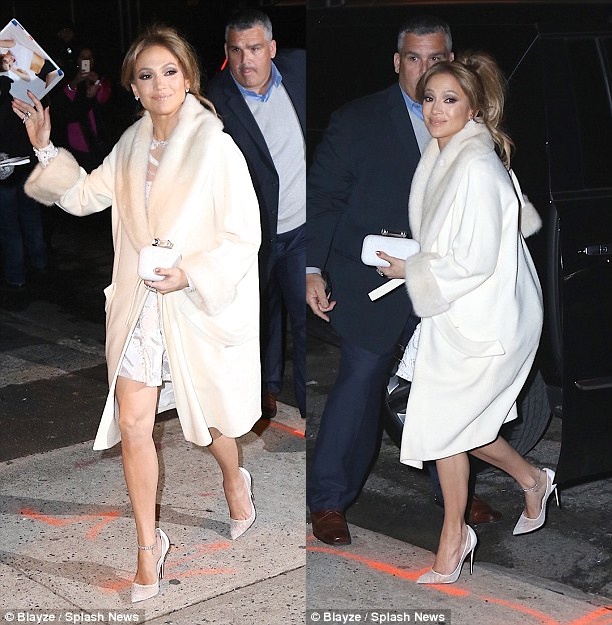 Jennifer Lopez goes for the opposite hue by switching into a cream colored ensemble for The Daily Show with John Stewart
Not content with the two outfits, she then switched into a third ensemble in mixed black and white. This time, she used black Louboutin pumps to go with the look. She wore a sheer black tulle dress underneath the printed topper. The frock came detailed with a super low-cut neckline that was simply daring.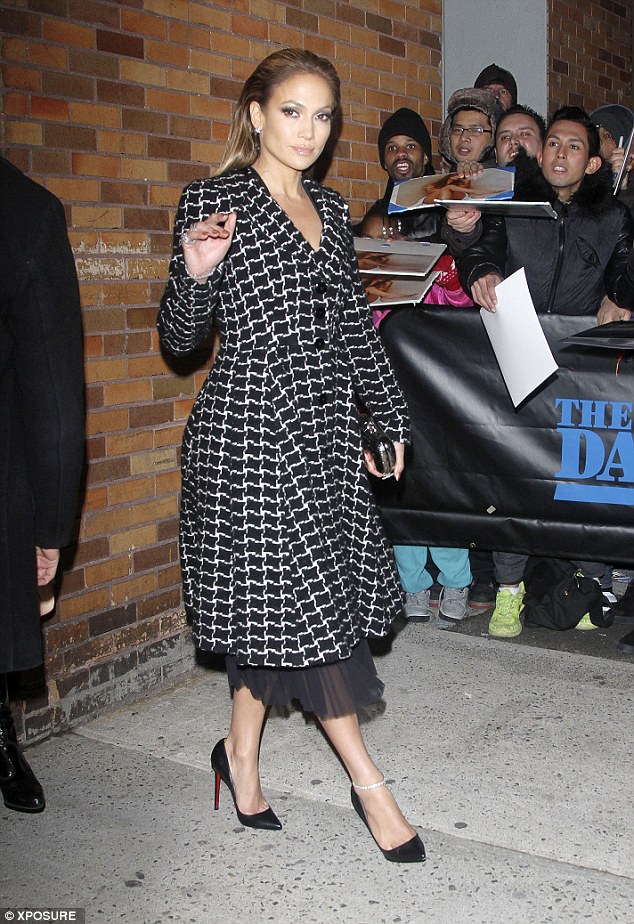 Jennifer switches it up again by donning a black-and-white coat and Louboutin pumps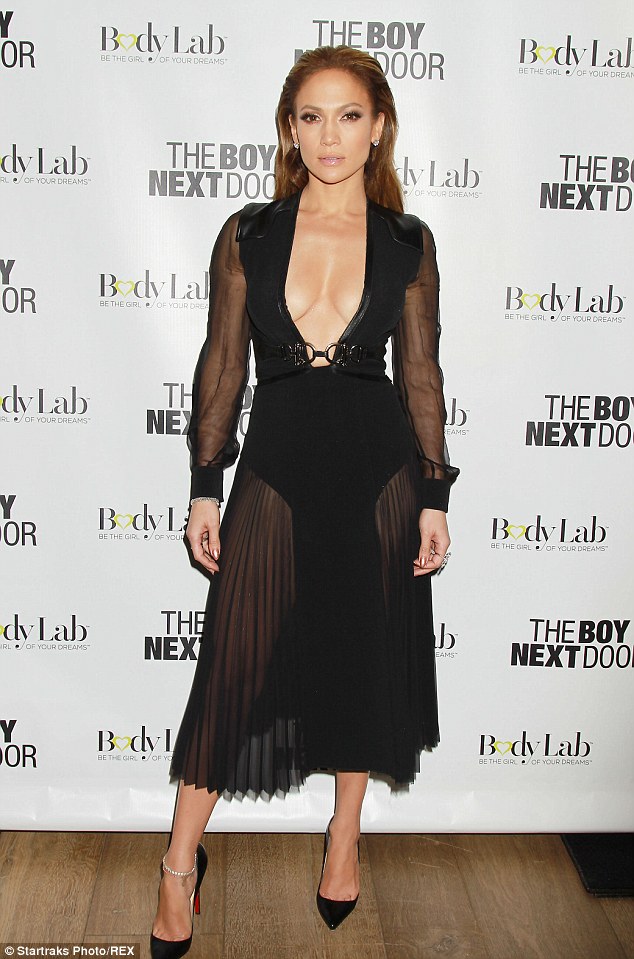 A look at the sheer dress Jennifer used underneath her printed coat, which she wore to the fan screening of her new movie
So which of Jennifer's outfits from Tuesday do you like best?
It's kind of hard to tell what she wore underneath the first two coats, but let's base the judgement on the outerwear and shoes instead. Of the three looks, which one intrigues you the most?
I think I like the second outfit best. What about you?
No details have been released on Jennifer's coats and shoes as of the moment, but the first pair looks very similar to these pumps from Giuseppe Zanotti.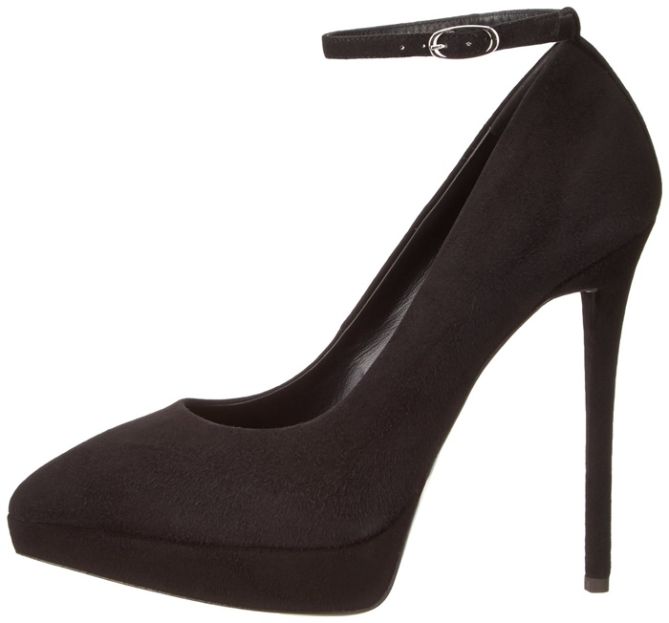 Giuseppe Zanotti Platform Ankle Strap Pumps, $294 (was $750)
Jennifer's sheer lace pumps from her second outfit appear to be a pair from Christian Louboutin — the Pigallace. Below is a closer look at the style: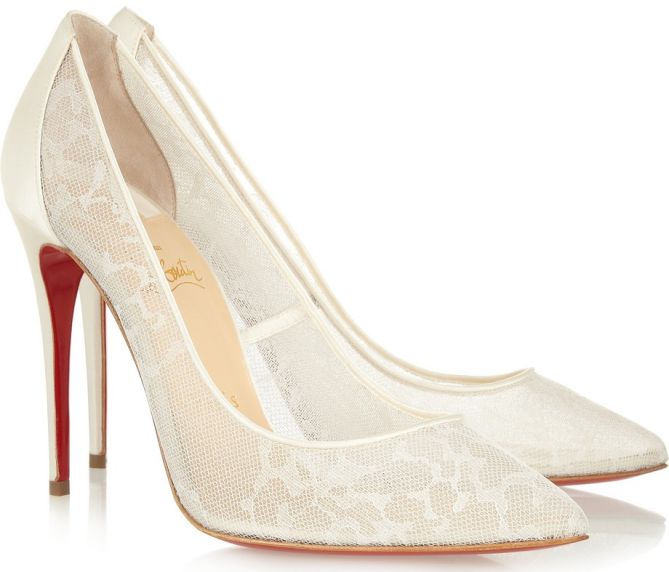 Christian Louboutin Sheer Pigallace Pumps, $795
Lastly, for her third appearance, Jen used the super tall So Kate in black patent. These pumps have 5-inch-tall heels so they're not for the faint of heart. However, they are sinfully sexy.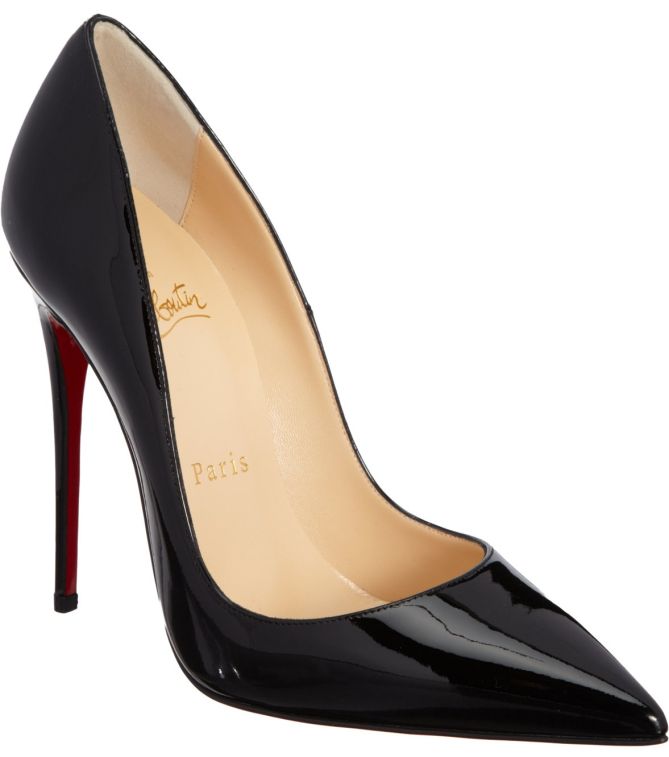 Christian Louboutin So Kate Pumps, $675