Jennifer Lopez was one gorgeous, hot momma as she graced the red carpet premiere of her latest movie, Home, which was held at the Regency Village Theater in Westwood California last Sunday, March 29.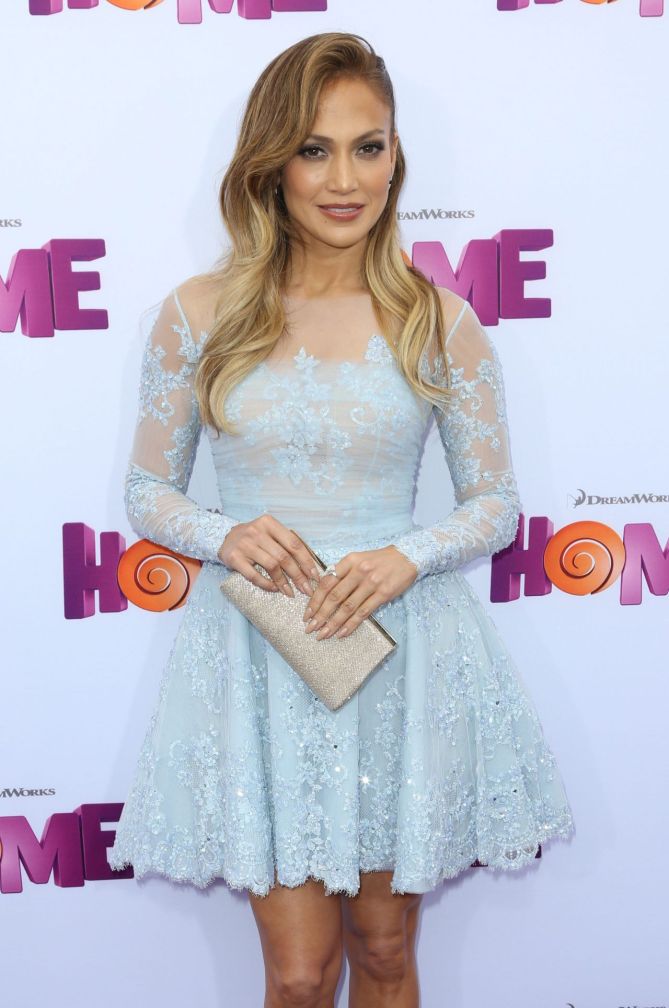 The singer-actress also brought her two adorable kids, Max and Emme, to the premiere. The kids might have enjoyed watching their mother's flick but maybe not the glitz and glam of the premiere event as Max cried while the cameras were flashing on them. Emme, on the other hand, seemed to enjoy it, though.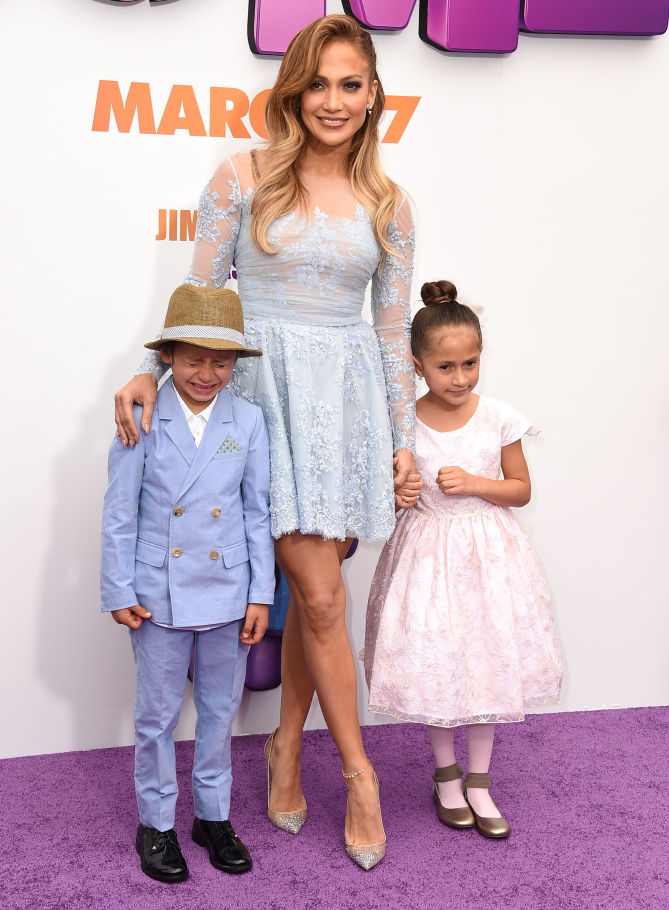 The mother and her kids looked so ravishing in their outfits that day. Jennifer wore a stunning pale blue Zuhair lace minidress, while Emme donned a beautiful pink princess dress with a pair of gold ballerina flats. Max looked dapper like his dad, Marc Anthony, in a powder blue suit.
Jennifer's ex-boyfriend, Casper Smart, also graced the red carpet event as he served as the choerographer and creative director for the movie, but explained he didn't spend any time working with his former lover during the making of the film.
No one will fail to notice J.Lo's sexy legs that premiere as she flaunted it wearing a Christian Louboutin "Follies Strass" pumps, which looked just perfect for her lacey mini dress.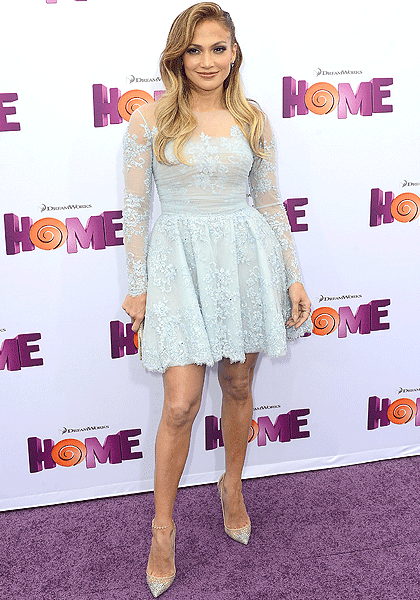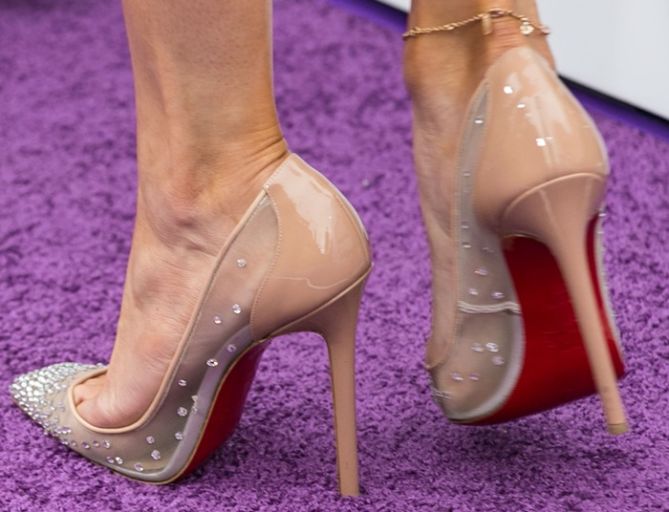 You can snag this sexy legs look of J.Lo by purchasing a pair of this Christian Louboutin pumps which can definitely turn a simple look into a dashing one.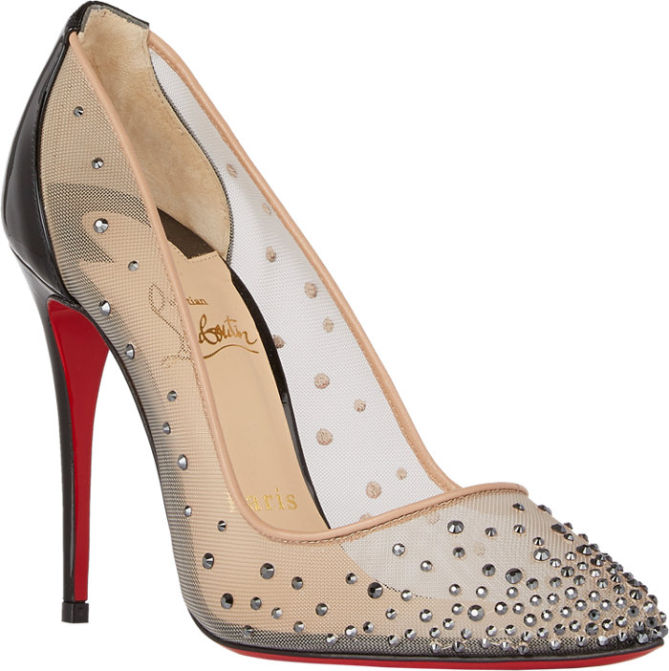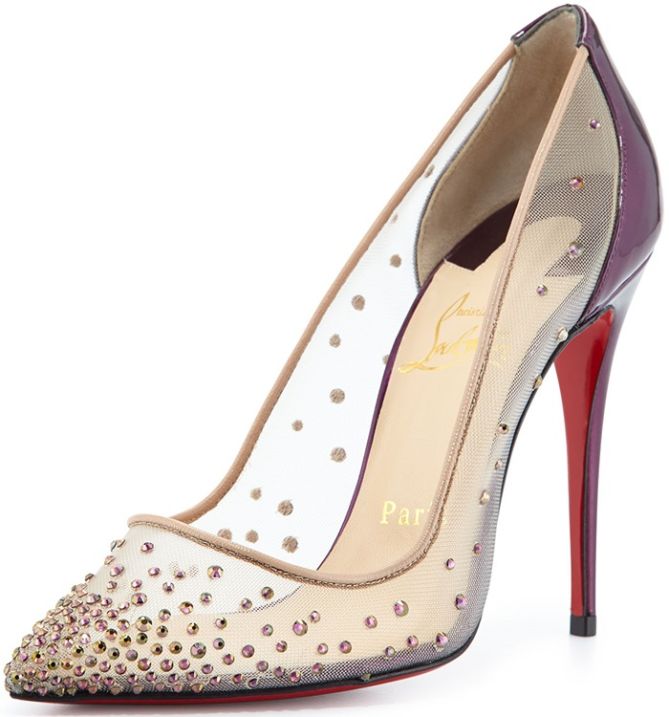 [/fusion_builder_column][/fusion_builder_row][/fusion_builder_container]