Jennifer Lopez is like wine. She just gets better with age. It's like she has discovered the fountain of youth. Seriously, though, I would love to know the doctor who fixes her face and figure. He or she does it oh-so well.
Speaking of JLo's figure, after that awful baby pink dress she wore several weeks back, Jennifer made it a point to redeem herself because last week, she looked extra sharp as she took on her judging duties for American Idol and acting duties for Shades of Blue.
On Wednesday, Jen stepped out in a dusty blue lace-trimmed number that flaunted her gorgeous legs. She capped off the attire with gray platform heels from Casadei and a light blue handbag from Valentino.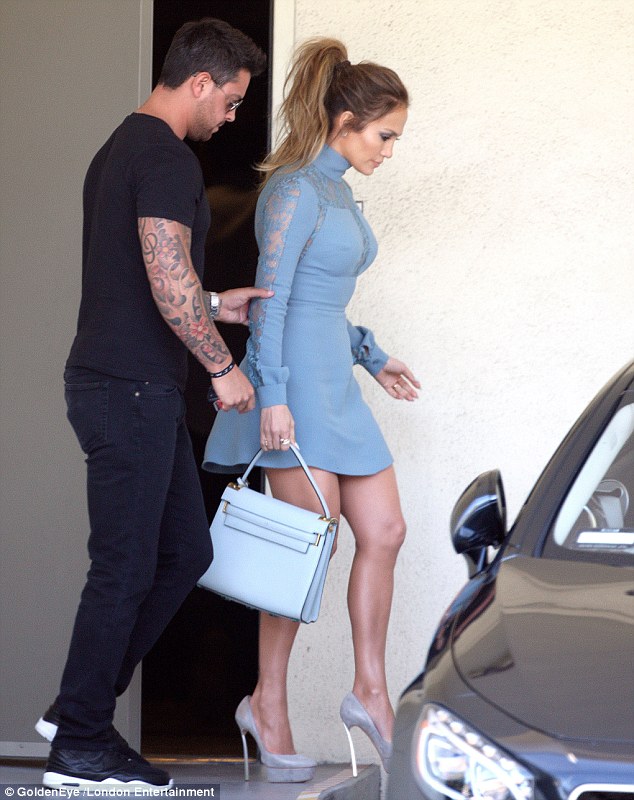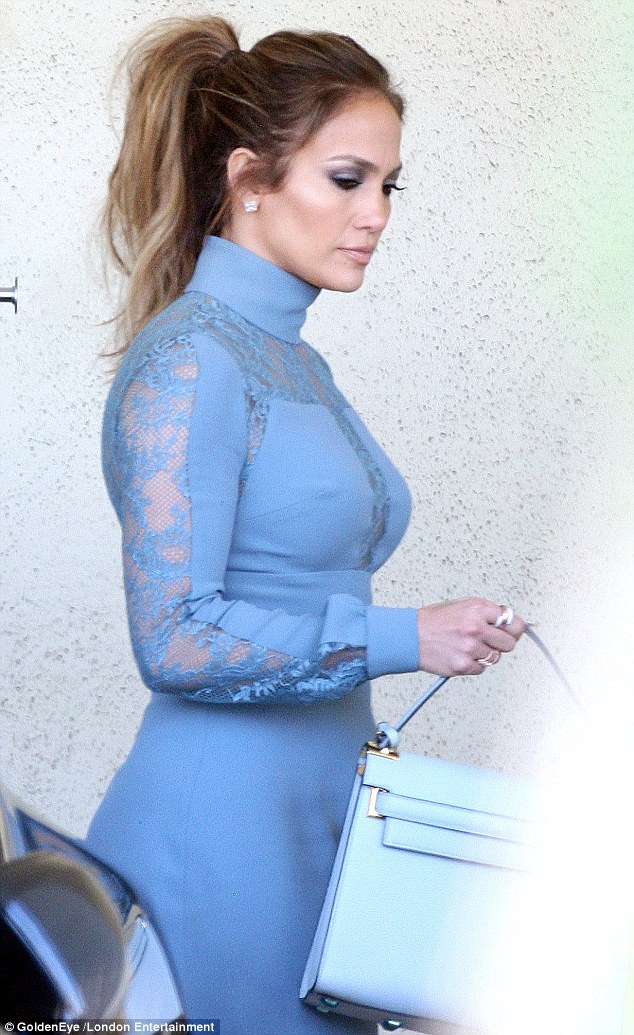 Jennifer Lopez steps out in Los Angeles in a dusty-blue dress, April 20, 2016
The following day, JLo stepped out in another monochromatic getup, this time a fitted beige dress that showcased her fab figure and toned calves. She capped off the attire with a beige purse and then finished with a pair of platform heels from Charlotte Olympia that matched the color of her dress.
To say JLo looked great in the whole getup would be an understatement, because she looked oh-so fabulous!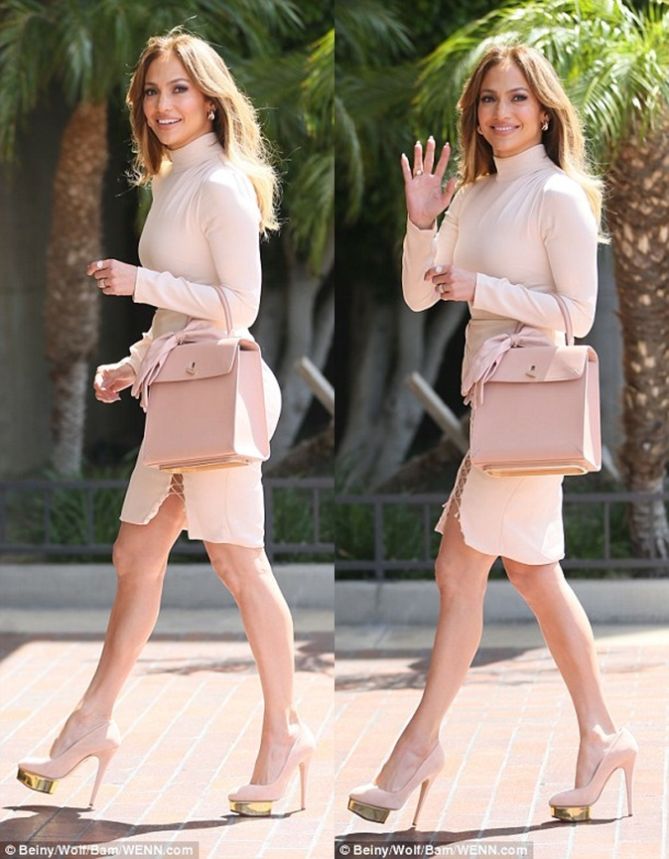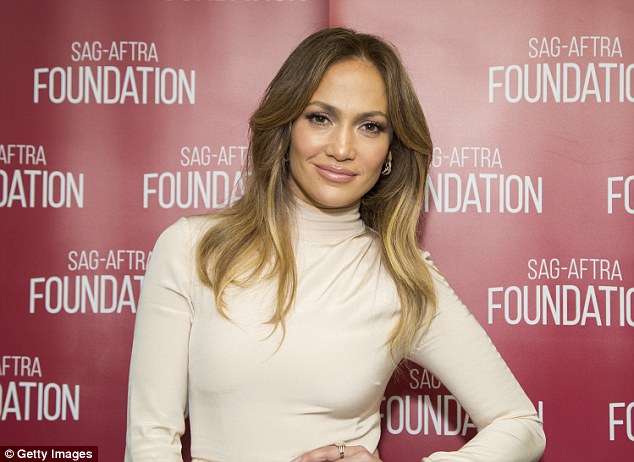 Jennifer Lopez attends a Q&A for Shades of Blue in Los Angeles on April 21, 2016
What are your thoughts on Jennifer's latest penchant for monochromatic outfits?
Wearing monochromatic hues is always flattering and elegant. If you wish to elevate your style, one way to do it is by taking a cue from JLo here. Dress in one color, and that includes your footwear.
Jennifer's platform pumps from the first outfit are from Casadei. They're not available online, but for reference, feel free to check out the peep toe version in pink: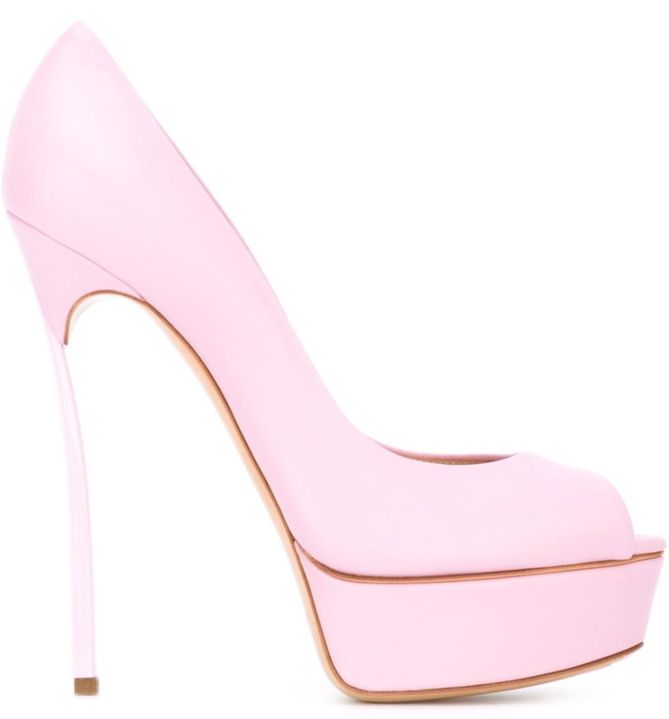 Casadei Blade Platform Pumps in Pink, $712
The shoes feature almost 6-inch-tall heels and platforms that are about 1..5 inches thick. If you wish to take a closer look, you can find the pumps over at FarFetch..
Jennifer's pumps from the second ensemble are the "Dolly" from Charlotte Olympia. Much like the Casadei Blade platform pumps, they also come with tall heels of about  5.5 inches, and very distinct island platforms that are 1.5 inches thick. A pair will set you back $695.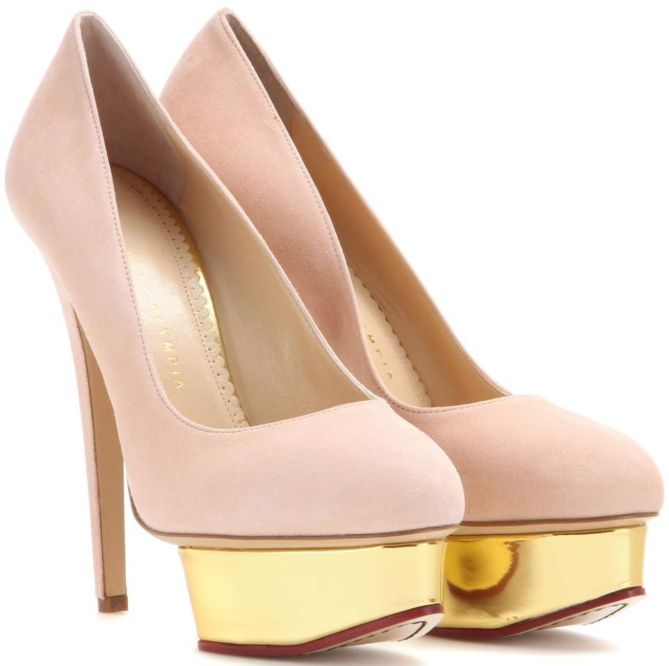 Charlotte Olympia Dolly Platform Pumps, $695
Of Jennifer's monochrome outfits here today, which do you prefer? And which will you wear yourself? In terms of footwear, do you like the Casadei Blade Platform pumps, or are you more of a Charlotte Olympia Dolly kind of gal?